Where the world gathers for
plating, anodizing, & finishing Q&As since 1989
-----
Cast Iron Cook Stoves: restoration hints and where to find parts & info, p.3 of 3
---
< Prev. page (You're on the last page of the thread)
---
CHATTANOOGA
Q. I have a very old cast iron cook stove it was made in Chattanooga Tennessee. I have searched over and over for pictures like my stove and can't find any at all. But I am wondering is there a place that sales cast iron replacement parts for antique cook stove I only need to pieces and rather not have it brazed cause last time someone tried to braze it wasn't done right. So would rather find the replacement parts for the stove.
Anne Davidson-Lamb
- Hilham, Tennessee, united States of America
February 11, 2016
---
---
HOME COMFORT
Q. Hi I am looking for someone to tell me how to go about fixing the top of a 1864 Home Comfort wood/coal cookstove. There are cracks in the lids and top plates and it smokes. I need to find some way to repair it or find some parts so I can use it. It cooks and bakes beautiful. Please would someone have any ideas.

Joyce From West Virginia
Joyce Faulkiner
Homemaker - Bridgeport, West Virginia
January 24, 2011
A. Hi, Joyce.

A stove which smokes because it leaks is extremely dangerous both in terms of the possibility of fire and carbon monoxide poisoning. I would suggest that you visit a major fireplace shop and see what guidance they can offer. Often they will know local welders, glass cutters, firebrick providers, local vest-pocket foundries, etc. who are familiar with stove repair.
Regards,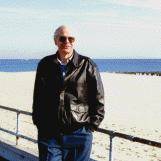 Ted Mooney
, P.E.
Striving to live Aloha
finishing.com - Pine Beach, New Jersey
A. Most all of the old wood cook stoves are cast iron parts on a sheet metal box. Usually if not broken the cast iron parts can be cleaned up and/or replated and are as good as new. If the sheet metal box is in bad shape take it to a sheet metal shop and have them build you a new one on the old pattern then bolt the restored cast iron parts back on - good as new.
Dave Hohl
- Pinedale, Wyoming, USA
Q. I own a beautiful green and cream Home Comfort Wood Cookstove; ? of model but looks like AE1927. The stove has some broken side grates and I need replacement grates for these. I would appreciate any help in locating these grates. Thank you very much,
Carolyn C
[last name deleted for privacy by Editor]
owner of beautiful stove - Pembroke, Virginia USA
September 6, 2021
Q. I'm looking for a assembly manual for a 1938 Home Comfort wood cook stove with warmer so I can identify missing parts, really would like to get this stove fixed up and was wondering if you could help me out; it's really hard to get straight answers out here.
Jay Ingram
Personal - Chandler Texas
April 29, 2016
Q. HAVE A HOME COMFORT RANGE, MODEL EA AND SERIAL NUMBER 69441. NEEDING 2 CAST IRON GRATES FOR FIRE BOX WITH NUMBER 3006. ANY INFORMATION ON WHERE I CAN FIND THESES?
RITA KNECHT
- MONTICELLO, Florida
November 28, 2017
silly :-) I have an 1809 Home Comfort Cast Iron Cook Stove with original manual. In the Manual it tells you 'how you should treat your slaves while they are cooking on it.'
Amber Amburgey
- Fredericksburg Virginia
August 30, 2018
? Would you be willing to scan that manual and share it with us? Thanks.
Royd McCargish
Home Comfort Model EA Serial #72440 owner - Albuquerque, NM
Q. Do you have any tips for restoring chipped enamel on an old Home Comfort woodstove?
Sharon G Troxler
- Brown Summit, North Carolina, USA
May 27, 2019
Q. Firebrick Arrangement for Home Comfort Stove?
Can anyone post or send me a photo of the fire bricks in place? Mine were removed for moving and I can't figure out how to get them back in place. Several have a waffle pattern. Some are curved. Thank you.
Jeannie Jones
- Stahlstown, Pennsylvania
July 8, 2020
? @Carolyn C Side grates? I have the coal/ wood grate for the Home Comfort fire box.
I Griffin
- Shelby North Carolina
March 6, 2022
A. Homestead Vintage Stove Company has many hard to find parts for these antique wood ranges: Monarch, Majestic, Home Comfort, Cribben & Sexton Universal, and a few others.
Rex Bakel
Homestead Vintage Stove Company - Centralia, Washington USA
January 9, 2017
---
---
MADADOR
Q. Does anyone know where to gets parts for a antique stove it's a Madador; need wood grate and porcelain squares for the warmer box on top shelf. Also porcelain piece for left side door. Help. Thanks
Roberta Padilla
- Bernalillo, New Mexico USA
April 5, 2017
A. Hi Roberta. Dave B suggested in 2006 going to any local foundry for the cast iron parts. Erica D reinforced this on January 11, 2008 by saying that people with parts on hand generally don't want to sell them because they want to sell a whole stove. I mentioned two possible sources of parts on October 29, 2013, and three more possible places in April 2015, and Rex Bakel mentioned yet another on January 9, 2017 :-)

Please contact a couple of them and tell your fellow stove owners what these places said about your parts. Thanks.
Regards,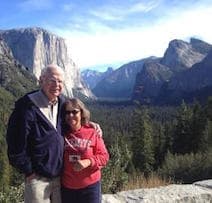 Ted Mooney
, P.E. RET
Striving to live Aloha
finishing.com - Pine Beach, New Jersey
---
---
MARTIN
Q. I have recently come into possession of a Martin Stove & Range "Junior" no 7-14 A stove. It is missing a few parts unfortunately. Can I replace the firebox grate with a steel one? I don't want to run the risk of it expanding and damaging the stove, but it will be much easier to get one made out of steel since I don't have a mold. Thanks.
Glen Buss
- Roy, Utah, USA
April 15, 2017
A. Hi Glen. The coefficient of expansion of steel is only 5-10% higher than that of cast iron. I wouldn't foresee any issues with any drop-in parts.
Regards,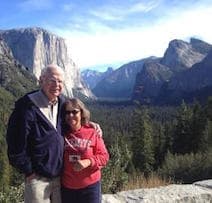 Ted Mooney
, P.E. RET
Striving to live Aloha
finishing.com - Pine Beach, New Jersey
---
---
Q. Hey, Glen Buss,

Do you have the stove still?

I have the same model, just fired it up today to cook some eggs and chorizo.

I am looking for an original leg. One of my leg tabs has broken off.
Do you have any cast legs? Do you know where I can get any parts?
Lloyd Ramby
- Houston, Texas
July 27, 2022
----
Ed. note: Glen's posting was from 5 years ago but we'll see if he's reachable & responsive :-)
---
---
MONARCH
Q. Hi I just scored a beautiful Monarch Cook Stove and need to restore it. So I have 2 questions. One how do I remove the shaker grate from the stove? I can't find any manuals, free or to purchase. And second, the shaker grate is a little warped; it still rotates but is a little janky. Should I replace it and where should I get one. I've heard there are places that do new casts of them. Any ideas anyone. It would be much appreciated. Thank you for any wisdom you can throw my way.
Katina Emrick
- Grants Pass, Oregon
May 3, 2017
Monarch Stoves
are also mentioned on
thread 39780
---
---
MALLEABLE IRON STOVE CO.
Q. Where can I find information on Malleable Range Co. Copperclad model PB83-BM2 to restore wood cooking stove?
Clyde Harvey
retired - Wapella Illinois U.S.A.
October 16, 2017
A. Hi Clyde. If you just put that company name and model number into Google, there is a lot of general info, and you can even pay for expert answers. But on this site you need to ask a specific question, and we focus on the metal finishing aspects, rather than valuations, history, or stuff like that. Good luck.
Regards,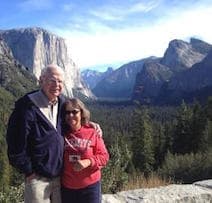 Ted Mooney
, P.E. RET
Striving to live Aloha
finishing.com - Pine Beach, New Jersey
Q. Copper Clad Stove with propane burners (Malleable Iron Co)
My situation:
On my in-laws' Farm house (ND) they have a Copper-Clad Stove/Oven # 4122-CGR that has wood burning capabilities as well as Propane adapted burners. I need to rebuild the propane burners (jets, etc.) Any info. on replacement parts, etc., for this particular product?
Thanks,
Marv Aardahl
DIY Handyman - Saugus, California USA
July 29, 2018
Q. Hi; I know this place is about finishing but I am getting desperate. Can you direct me to someone that has parts or can repair my gauge? My daughter lives in Montana and uses this stove daily when it is cold. Yes, she cooks and heats her house with it. We are both retired Transit drivers,I am 80 years old and she is not. Thank you, Harold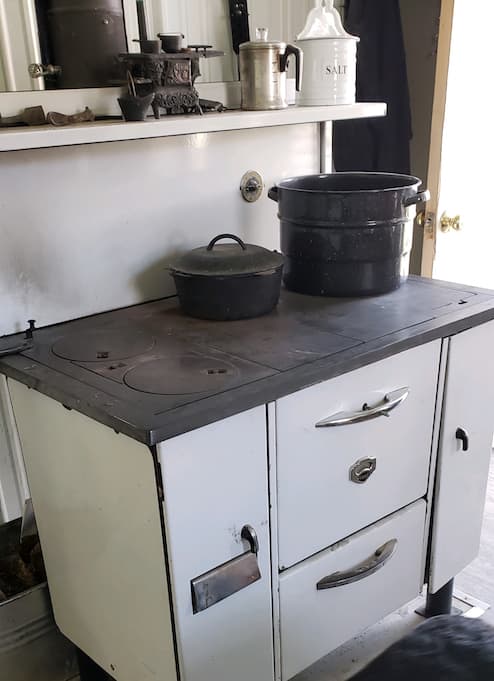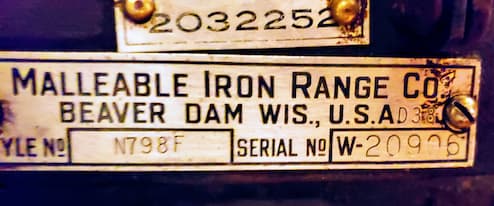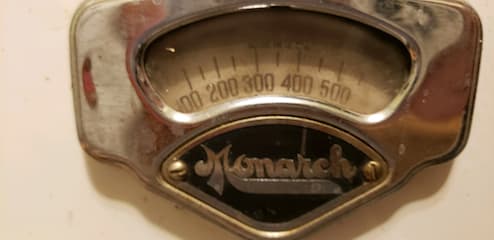 Harold Raby
- Lake Charles, Louisiana
January 22, 2021
A. Hi Harold. If you can't find such, can't you try an electronic temperature gauge. We use one in our gas oven all the time as a check on the built-in readout.
Luck & Regards,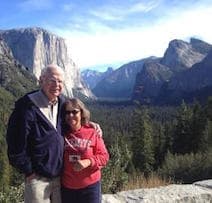 Ted Mooney
, P.E. RET
Striving to live Aloha
finishing.com - Pine Beach, New Jersey
Q. Hi; That is what she is using now. She wants to restore the stove as much as she can. She moved to MT to be near her Mom and help as needed. The house she got came with this cool stove that was working. She got new grates at the hardware store in Roundup. She says that stovetop cooking is a breeze but the oven is a bit scary. She started with Dog biscuits and then Lasagna. Bread is next.
Thank you for your input, Harold
Harold Raby
[returning]
- Lake Charles, Louisiana
January 23, 2021
A. Your daughter's progress sounds good! You can try googling very specifically for "Monarch woodstove parts" or "monarch woodstove thermostats" if none of the places listed on this page can help. But one reader said -- and it sounds very believable -- that now that restored old wood stoves are fashionable again, and go for big money, the parts companies tend to hoard parts to make expensive restored stoves.
Luck & Regards,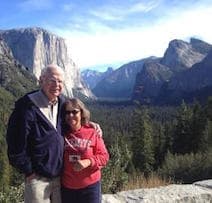 Ted Mooney
, P.E. RET
Striving to live Aloha
finishing.com - Pine Beach, New Jersey

Ted, That is how I found this site. Thank you all for your input. Unless someone else has some help I will let this thread die. You have given me some good ideas and directions to go in. It looks like I will have to find someone to repair it.
Again, Thank you , Harold
Harold Raby
[returning]
- Lake Charles, Louisiana
---
---
QUICK MEAL
Q. I have the same problem as Bonnie from California - "Underneath the cookplates I found disintegrating layers of asbestos."

My question is, once I have the layers properly removed and disposed, what do I replace it with? Is asbestos still used for these things or do I have an alternative?

It's a Quick Meal stove I just acquired, and it needs some TLC. It's mostly just dirty, has a little surface rust (mostly outside the water reservoir), and the problem underneath the cookplates.

Thanks in advance!
Brenda Roberts
- Columbus, Ohio, USA
July 14, 2011
Q. Have a Quick Meal wood stove and need a top for it . It is the one that goes over the fire box It's 11 1/4 x 23 1/4 Has 2 holes
Hodiak Clay Ewing
Hodiak Outfitters - Arboles Co. USA
October 16, 2017
---
---
A. I just read through the three pages of this thread and did not see anyone mention Lehman's Hardware out of Kidron, Ohio. They cater to the non electric customer and sell cookstoves and have a parts section.
https://www.lehmans.com/category/stove-parts

Jerry Smith
Little Falls Alloys, Inc. - Bloomingdale, New Jersey, USA
Ed. note: They may still have parts but they no longer have that parts section on their website
---
---
SUPREME
Q. I am missing a fire door on a stove I just got; where can I find replacement parts?
Bill Stephens
- Greenwood, florida USA
January 20, 2018
---
---
Q. I have an antique cast iron stove. It has been updated for electric and is no longer wood burning. What type paint would be best?
Melanie Hargis
- Victoria, Texas, USA
February 27, 2018
A. Hi Melanie, personally I wouldn't paint a stove, electric or otherwise. So much goes into this, from surface prep, masking off, choosing an appropriate paint, buying equipment to do it, learning how to use a spray gun if you haven't used one before- it's a massive effort for minimal return, and unless you are a professional (or send it to one), you may not even like the results, and it could de-value the stove.

HOWEVER... a woodstove restoration polish is right up your alley! It will bring back the satiny black of clean and well maintained cast iron, and protect the stove from rust. Also, it's dead easy to use- literally just rub it in with a rag, wipe off the excess, and heat up your stove to finish setting it. The surface prep for stove polish is also easy; a steel brush to coax off any rust you've got is all you need unless the thing is REALLY rusty, but I'm guessing yours isn't.
Stove polish is super forgiving! One kind that pretty much everyone likes is Rutland William's Stove Polish. There's a very dark grey version that looks most original on stoves, and a black version that is ideal for ornamental wrought iron gates etc, depending on your preference. They have it on Amazon and detailed instructions and before-and-after pics are in the reviews.

I used it on my working Victorian kerosene parlor stove that was getting a little tired and had some surface rust starting, and it looks a million times better.
Good luck with your project!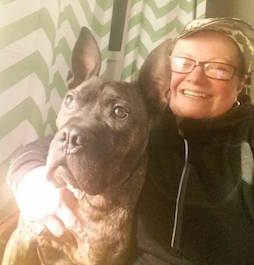 Rachel Mackintosh
Lab Rat and some other things - Greenfield, Vermont
---
---
MAJESTIC
Q. I am looking for a oven door hinge and firebox liners for a majestic wood stove!
Douglas Redden
Redden Const. - Stuart, Virginia
May 7, 2018
Q. I purchased a mid-century home that was built in 1957. It has 2 fireplaces with a Majestic Co stove built in. It appears the original top of the stove was replaced with Mexican terracotta tile. Someone told me it could be a baking oven because it has 2 channels inside for racks.

I am trying to find out if I need a top, or what the exact use of the stove is. I would like to use it as intended and get it back into original condition.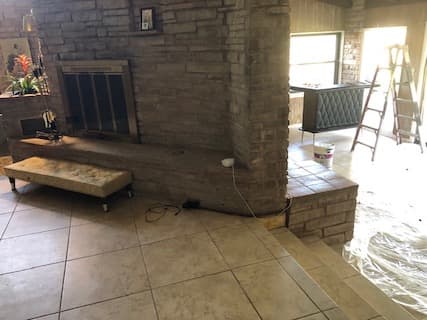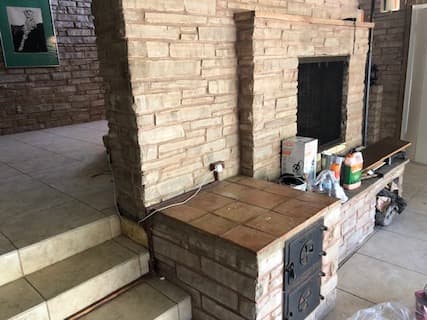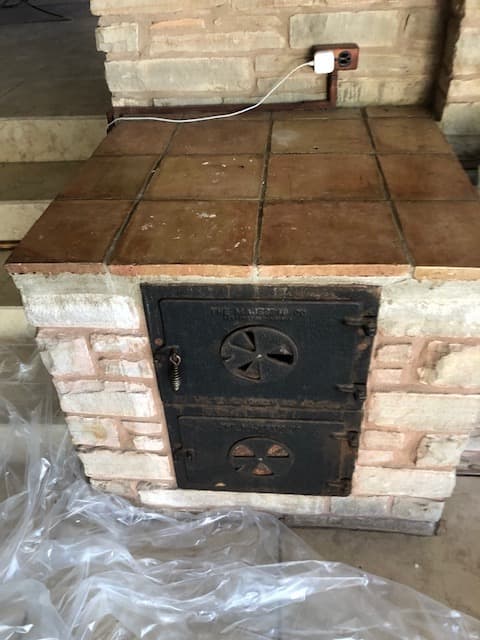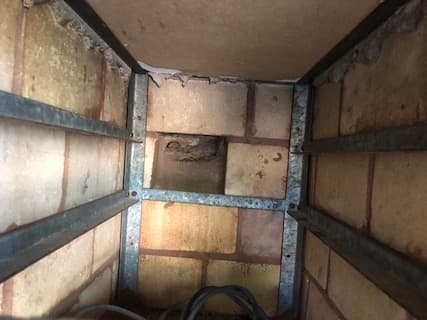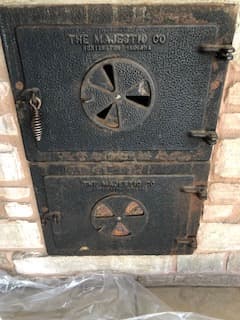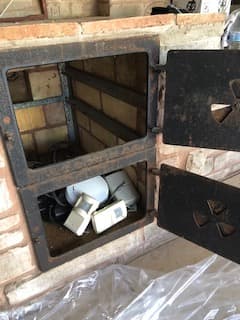 Any advice would be greatly appreciated.
paul orozco
- San Antonio Texas
April 23, 2022
A. Hi Paul. I don't see a chimney so, sorry to say, but unless I'm misunderstanding something, this is never going to be functional. But it looks like maybe there once was a planned chimney, which has now been sealed off with concrete? I think it's a handmade galvanized frame connected to two doors from old stoves, not a whole original stove.
If there is a functional chimney and it can be safely opened again, you still have a lot of work in front of you before a fire can be safely lit in there: I see no fire brick yet, and it's certainly required for the top, and maybe for the four sides as well (this is not a fire safety audit, just mention of something obviously wrong). There seems to be no soot, so I don't know a fire was ever lit in there. Maybe the builder decided halfway into the project that actual fires in there were a pipe dream -- but good luck.
Luck & Regards,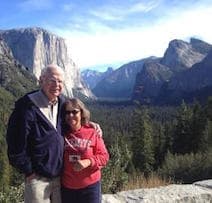 Ted Mooney
, P.E. RET
Striving to live Aloha
finishing.com - Pine Beach, New Jersey
Q. Thank you for your great insight Ted, I really appreciate it.

Your observations are correct in that the interior galvanized frames seem to be haphazardly built.

Perhaps the original pictures I posted weren't clear.

There is a chimney opening at the rear wall, it's not large but it's there. There is definitely a flue/chimney that travels up. It is small, about the same size as a pipe stove flue. (please see new photos)

I've also included photos of the chimney from the top of the roof. The chimney opening on the roof is massive. It has two separate openings at the top. My guess is the small wood burning stove chimney joins one the chimneys on the way up. (please see photos)

The exterior is natural stone but the interior is completely lined rear/sides/bottom with the same firebrick as the two fireplaces. (please see new photos)

The two fireplaces abut one another but have individual chimneys, they don't join and don't use a common chimney.

We ran a test and burned a softball size wad of heavy brown paper in the stove. Sure enough, smoke immediately came billowing out of the top of the chimney on the roof.

Please see pictures and videos (hopefully you can post videos, they are only about 15 seconds long).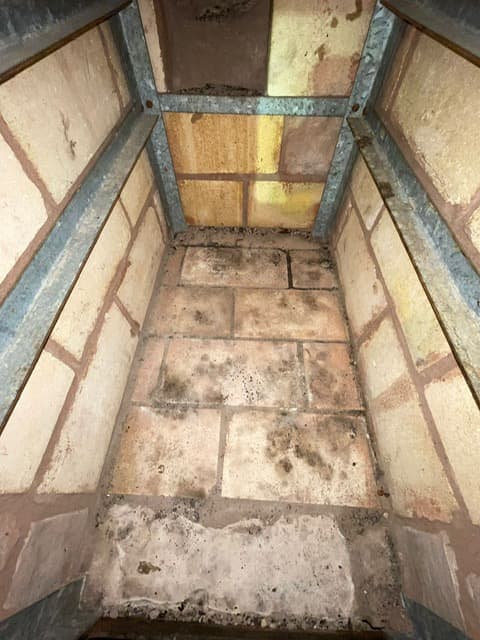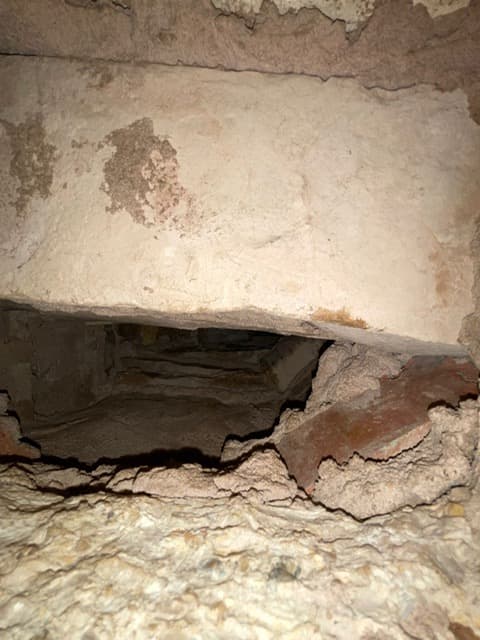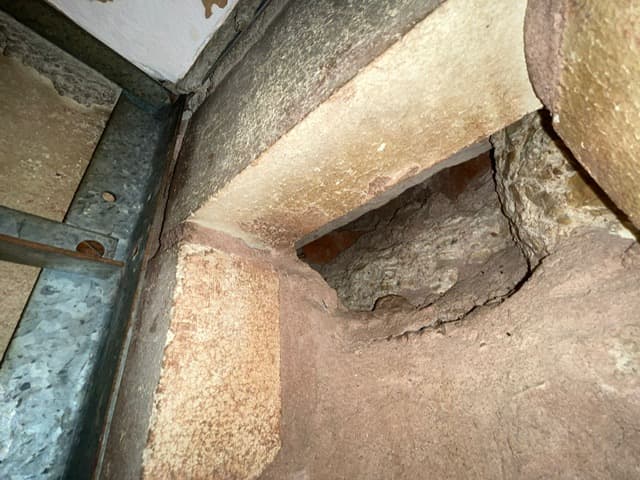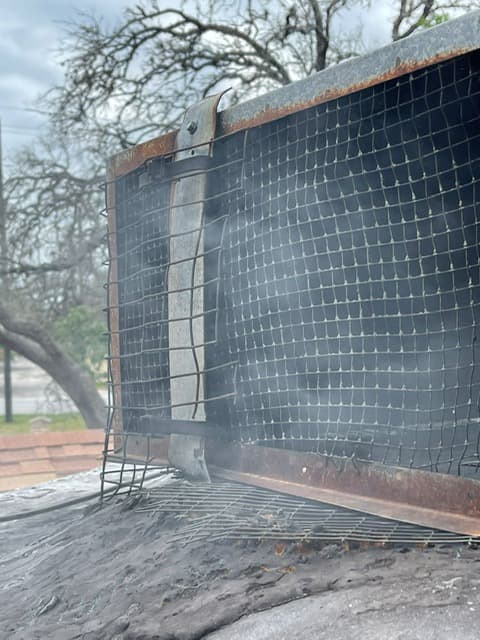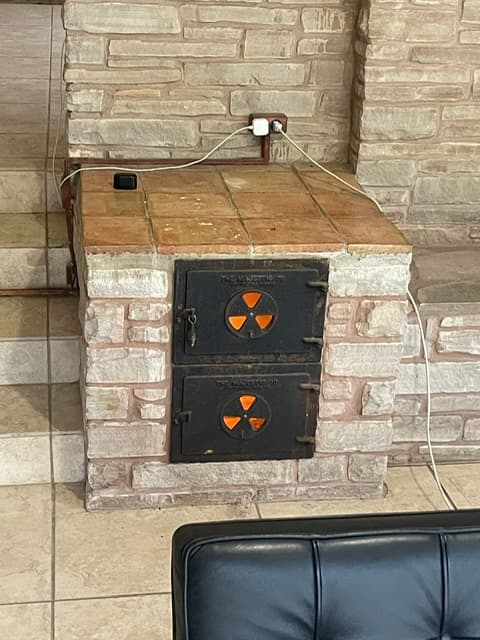 Once again, I appreciate all your knowledge and expertise.
Paul Orozco
home owner - San Antonio Texas
April 26, 2022
A. Hi again. My error! I misinterpreted the photo.
Now I see the firebrick and chimney! Happy to hear about it because it's no fun to rain on a parade, and it sounds like you are much closer to success than I originally thought.
I suppose it could be used as a smoker or, since it's an airtight stove, a source of heat. But firebrick on the inside of the top would be a necessity unless that parging on the underside of the terracotta top is fireproof and thicker than it looks (and even then it looks like it would crack and fall unless there is re-bar in it. Start with small fires until you're very confident it won't overheat -- airtight stoves are a bit different than open fireplaces because they can get really hot.
I don't know if those creosote-burning logs you see on TV actually work, but you should try them periodically because you don't want to deal with a chimney fire in a chimney that doesn't sound very cleanable. Again, I'm no fireplace/stove expert capable of evaluating the safety of an installation from pictures, so it would be great if you can find a local service to take a look.
(I saw your video of smoke coming out the chimney and, yes, we can post videos; but googledrive documents with privacy settings requiring asking permission to view them aren't compatible with our no-registration public forum).
Luck & Regards,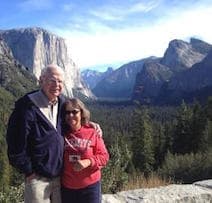 Ted Mooney
, P.E. RET
Striving to live Aloha
finishing.com - Pine Beach, New Jersey

Thank you so much for your time and expertise Ted! You confirmed our suspicions. We originally though that maybe there was an iron stove top for teapot or kettle type cooking. We thought about trying to either find a cast iron top but also had the idea of finishing out the top with firebrick and keeping it enclosed and using it as a smoker. I like the smoker idea best.

I will talk with someone locally , a chimney person and a stove person, and get their opinions. I'll be sure to update you as the project progresses!

Thanks again!

paul
Paul Orozco
[returning]
- San Antonio Texas
April 27, 2022
Majestic Stoves
are also mentioned in
thread 11428
and
thread 38112
---
---
GARLAND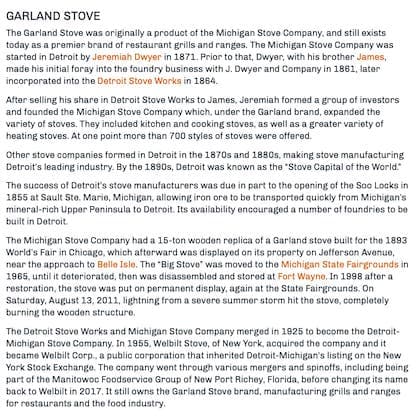 Q. I am in the process of refinishing my ancestors old Garland Wood cook stove. The firewalls are burnt out, missing. I am looking for somebody/ some place that could manufacture parts. Any suggestions would be greatly appreciated.
Teri Norell
- Meridian, idaho USA
October 21, 2018
Bumping post hoping someone can help

Q. I have a Garland gas three burner "camp stove" (Garland 3-C) and need a few parts. The cast iron "hangers" (2) for the gas pipe, the gas pipe, and the three gas valves.
Wondering if anyone can help me find those.
John Landstrom
John Landstrom
- Ridgefield Washington
December 10, 2022
Garland Stoves
are also mentioned in
thread 26503
and
thread 26845
.
---
---
DETROIT STAR
Q. Does 1930's range have asbestos?
My husband bought me a beautiful antique range for Christmas. It's a Detroit Star brand and looks very similar to the mom's stove from "Christmas Story". I'm assuming it's from the 1930s. It's in great condition but still needs some TLC to get it in working condition. My question is - do we need to be concerned about asbestos? I'm not sure what was used as insulation for these stoves back then and want to take every precaution before we start any work on it.

I found the same model at this auction site for reference:
https://www.liveauctioneers.com/item/3861561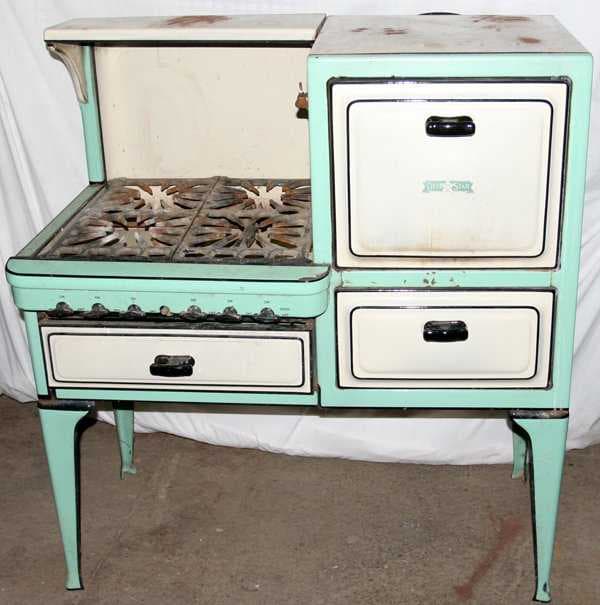 Thank you!
Dana Bowie
- Harpers Ferry, West Virginia USA
December 30, 2018
---
---
CAROLINA
Q. I have an old Carolina Glascock Stove #88 that has a broken leg. I would to find and buy a leg or set from someone of similar Stove #88.
Thanks.
Ronnie Carswell
home owner - Morganton, North Carolina USA
January 28, 2019
Sorry, this RFQ is outdated, but technical replies are welcome. No public brand/source suggestions please ( huh? why?)
---
---
SCANLAN
Q. Hello , I bought a Scanlan & Company wood burning stove Number 25 With Louisville KY on the door. I cannot find any information on this stove. Any knowledge about the stove would be greatly appreciated. Thanks.
Charles Hays
na - Rineyville, Kentucky, America
March 19, 2019
---
---
ARCTIC
Q. Hello! I am looking for any information on a little cast iron stove I have. It says ARCTIC on one of the sides and has the numbers 1-25 on most of the pieces. I need to find the 2 back legs I believe. It is in pieces and I am trying to put it back together but I don't know what it was made for, etc. Any help/information would be greatly appreciated!
Thanks!!
Robin Golay
- Saint Charles, Iowa, United States
November 8, 2019
---
---
W. S. SYMONDS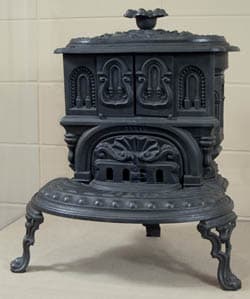 courtesy of https://www.historymuseum.ca
Q. Hi I have a 1865 W.S.Symonds Parlour Stove from Halifax Nova Scotia, I have the slide draft door, however part of it is broken, I am looking for a replacement door and knob if anyone knows where I can get one. Also it is a tripod stove and the legs are not the original, I am looking for 3 cast iron ornate scrollwork legs also. Any information regarding this stove would be greatly appreciated.

Thanks Shay
Shay Treichel
- Morayfield, Queensland Australia
June 14, 2020
Ed. note: WOW! That's some fancy casting work :-)

---
---
ATHENS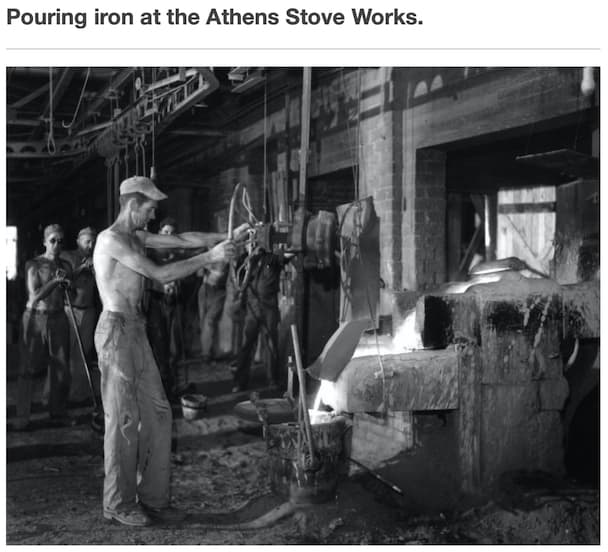 Q. I'm looking for parts for manufacturer Athens Stove Works Inc. Model A68P also says Regal on stove,
Jackie Hall
- Marion, North Carolina USA
June 25, 2020
A. Hi Jackie. Please try the suggestion from Dave Barr on page 1 of trying a local foundry, or the sources in the Introduction.

This thread has almost countless inquiries from potential customers for stove parts, and has been viewed by hundreds of readers every month for over 20 years without any supplier even once inquiring about listing or advertising here. So, while there might be a local foundry willing to cast parts for you as part of their regular foundry business, and the listed places may have some occasional parts available, there appears to be no supplier in the business of stocking or making parts for old stoves.
Regards,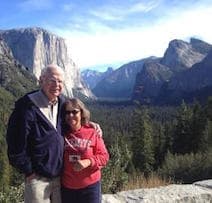 Ted Mooney
, P.E. RET
Striving to live Aloha
finishing.com - Pine Beach, New Jersey
---
---
BIRMINGHAM BONANZA
Q. I have a Bonanza Cooking Wood Stove #8316 made by Birmingham Stove and Range Co. out of Birmingham Alabama. It was disassembled for transport and cleaning purposes, only now I have a stove and the company no longer exists and I can't find ANYTHING about this particular stove. I have somewhat of an idea on how it goes together but there are pieces that I have no clue.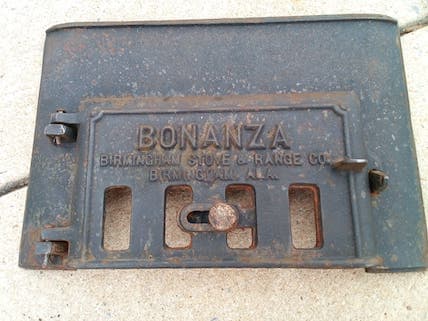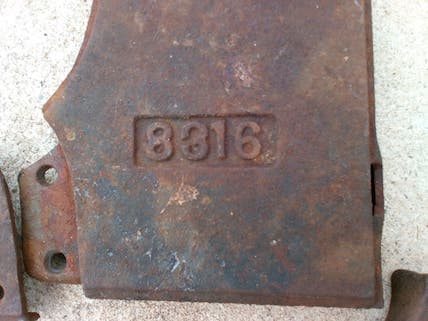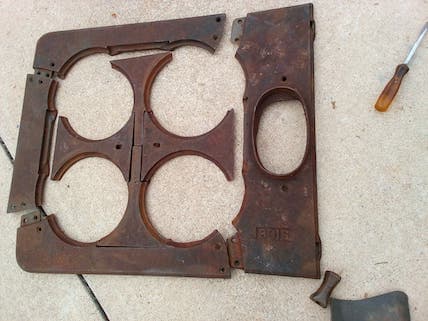 Is there anyone who has the assembly blueprints they can take pictures of and send me or maybe a website that's got em? I've found the stove on Pinterest but it's been sold and one guy has one on Facebook but won't respond and this is driving me nuts. Any help or advice would be greatly appreciated.

Justin
Justin Hickman
- Olive Branch, Mississippi
December 28, 2020
A. I have a Bonanza stove that is complete. Would be willing to help with assembly, etc. Call me.
Bill Wright
hobbyist - Bristol
May 31, 2022
----
Ed. note: We greatly appreciate Bill's generosity in offering to assist Justin. Unfortunately we've learned from a quarter million postings on this site over a period of 3 decades, that we simply cannot be a private matchmaking service. When we disenfranchise other readers of a public forum, then "C" wants to know what "B" told "A", then "D" & "E" each have other things they want from "A" or "C", and we're sitting in snarls with nobody satisfied :-(
Sorry but any help offered must be in public; we have all the room in the world. Surely other owners of Bonanza stoves will stumble upon this page over time anyway. If any hints can be offered about the three pieces Justin specifically inquired about, that would be great!
A. I know it is a while after the fact but there is a guy in Johnson City, Tenn. that has one listed on marketplace and it appears to be put together and complete. I don't know if he could help you out or not. Just curious if you ever found out what date this stove came from?
Glen Massengill
- MILL SPRING, North Carolina
March 5, 2021
Q. Hello my name is Alain. I have a Birmingham 'Atlanta Georgia stove model 15-36'. I'm missing parts (top stove parts) the lids, and the T. I would appreciate any help or info on where to find the parts. Thank you.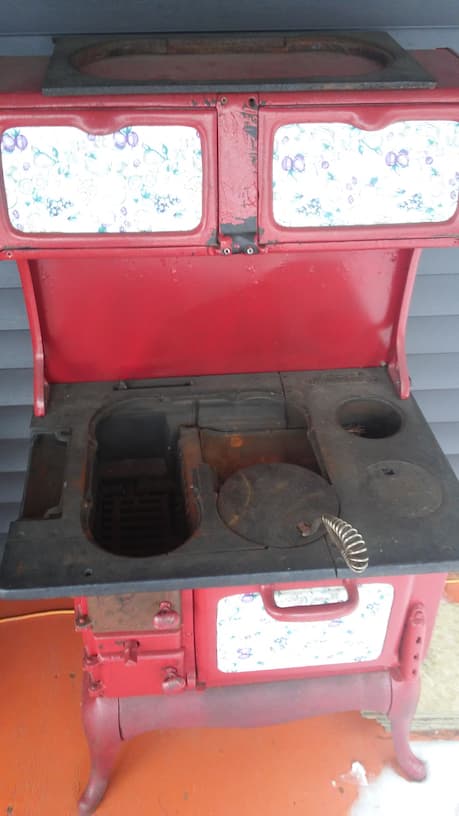 Alain soucy
- Edmundston NB
February 8, 2021
---
---
BEAUTY
Q. Seeking help identifying one part on a cast iron potbelly stove. It is similar to an UMCO single cooktop stove but has the word Beauty on the clean out door. Main door says No 10. It is complete except something to stabilize the ash grate/shaker. Do you have any photos or parts lists for this beauty? I could fabricate the missing piece or pieces if I knew what they looked like. Thank you!
Leslie witt
- Peacham Vermont
January 3, 2021
A. I needed a few stove top parts also and I got in touch with our local foundry and they actually made them for me.
Shawn Cesnick
- Frostburg Maryland
December 28, 2021
---
---
RED MOUNTAIN
Q. I have a Red Mountain T 15-367 I am missing a left top burner support bracket. Did you find the parts you were needing? I am not sure where else to look. Any help would be appreciated.
Jeff Bennett
- Hendersonville North Carolina
May 24, 2021
Q. Recently purchased Red Mountain Cast iron Cook stove model T but need a diagram or manual on how to put all the pieces together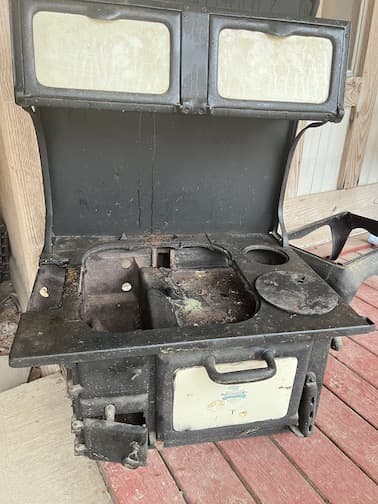 Susan Perkins
- Laurel Mississippi
January 2, 2023