Where the world gathers for
plating, anodizing, & finishing Q&As since 1989
-----
Need paint for stove top
Q. After reading your responses about porcelain touch up, is there any product out there that we can purchase to cover a couple of bare spots on our 1948 Roper, near the burners? Thank you
Carol Bell
Homeowner - Normal Illinois
December 5, 2021
A. Hi Carol. I want to keep saying, so there is no misunderstanding, that paint is not porcelain enamel (which is essentially colored glass melted onto the surface). You can get "touch up enamels" in different colors, and tint them if needed. For small chips they do a good job of eliminating the stark contrast that the chip causes. The bigger the bare spot the more likely to catch your eye, so the less satisfactory the solution but it's better than nothing.
Luck & Regards,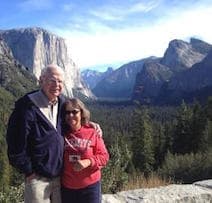 Ted Mooney
, P.E. RET
Striving to live Aloha
finishing.com - Pine Beach, New Jersey
---
---
↓ Closely related postings, oldest first ↓
---
---
Q. I am a home owner remodeling my kitchen and want to change the color of my stove top (from almond to gloss black). Is there a special spray paint (high heat, etc..) I need to use and where can I get it ? Gloss black is what we want. This is an older style 4 eye (plug-in type) baked enamel surface (I think).

Thanks,
Paul Alford
home owner - Summerville, South Carolina
2004
"60 Ways to Transform Your Kitchen Cupboards"
from Abe Books
or

Affil. Link
Your purchases make finishing.com possible
A. You might look in a fireplace shop if you don't see high-heat enamel at the hardware store. But the original finish on the stove is probably a porcelain enamel. This is not paint, but more like glass that was melted on, and you will not be able to match its quality. I'd be happy to hear from someone who has enjoyed success at this but I think it would prove to be a mistake trying to change the color that way.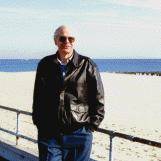 Ted Mooney
, P.E.
Striving to live Aloha
finishing.com - Pine Beach, New Jersey
A. Either Krylon (Krylon BBQ & Stove paint [affil link]) or Rustoleum (Rustoleum high heat Bar-B-Que paint [affil link]) makes this type of paint, which is supposed to be for BBQ grills, etc. But, if you go to their website, they say they don't recommend it for stoves/ovens. Go figure. You might want to look at their sites and contact customer service for more info.
Deb Molnar
- Wadsworth, Ohio
---
---
Q. I have an electric range top that has several unsightly, chipped places on the enamel base. Can these be refinished in place?
James M. Quitter
Retired - Bullard, Texas
2004
A. James, there are small nail-polish style bottles of porcelain repair enamel. My experience is that a chip can be made reasonably inconspicuous with such a product .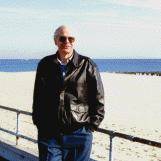 Ted Mooney, P.E.
Striving to live Aloha
finishing.com - Pine Beach, New Jersey



---
---
Q. I, too, am looking for a product to recolor a stove for a client. Has anyone been successful with a porcelain-like finish from a professional auto body paint shop?
Lynn Dunning-Vaughn
- Albany, New York
2006
---
---
! I have been researching this also, wanting to paint an old stove a different color...I have found these two websites that may be helpful.

forrestpaint.com/?page=stove-bright-consumer-products-faq-s-2
www.stovepaint.com/Tips/ .

Both of these seem to deal with paint that is specifically for stoves... I don't believe that it can't be done. After all, someone painted them originally, right? :)
Lynn Stephens
- Greenville, South Carolina
2006
Ed. note May 2023: Forrestpaint.com and Stovepaint.com still exist, but not those pages.
A. I found this on that Stove Bright website. Looks like we all should start shopping for a new unit :
Q: My (oven/gas range/electric range/stovetop) has a glossy porcelain coating which I want to recoat. Will your high-temp paint meet my needs?
A: No one, to our knowledge, makes such a paint coating. Our high-temp paint product, Stove Bright, is designed to withstand very high temps on woodstoves, steampipes, boilers, etc., but it is not a "porcelain" type product and will not stand up to the demands required of a porcelainized cooking unit. It is not glossy, so food and grease would stick to it and it would not clean up very easily (it is not FDA approved for food contact either). Appliance paint would provide the desired glossiness but probably won't stand up to the heat requirements. There is no good alternative. Reporcelainizing or electro-static epoxy recoating are alternatives (check your Yellow Pages), but have heat limitations around the burners. There has been some success with powder coating (especially the darker colors) but you would have to disassemble your stove for processing. The relative merits of attempting to re-coat an older cooking unit (an expensive process) should be compared to the cost of replacing the cooking unit.
Summer Dean
- Morrisville, North Carolina
2007
A. Thanks, Summer.

No, Lynn, unfortunately, someone did not paint them originally
... someone porcelained them, that's the thing. Porcelain is not paint, where you have pigments dissolved in a solvent. Rather, porcelain is more like spraying with molten glass. The porcelain frit is actually melted on at temperatures of thousands of degrees.

Whereas you can apply a dab of touch-up paint to a kitchen stovetop and make a chip less conspicuous, or paint a wood stove or Bar-B-que grill with a high temperature paint, the hard, thick, glossy, super-temperature-resistant, food-safe stuff you see on a kitchen stovetop isn't paint. I don't think you will be successful in trying to change its color with paint -- but again if anyone was successful we'd like to hear it.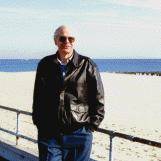 Ted Mooney
, P.E.
Striving to live Aloha
finishing.com - Pine Beach, New Jersey
---
---
A. A few ideas for el cheapo stove top refinish. I'm thinking of trying automotive engine paint containing ceramic. Several brands can be found on-line by searching "automotive engine paint." These are formulated for high heat, glossiness, and resistance to grease, dirt, scratching, etc. It comes in black, red, blue, and probably a few other colors. I will first go to an automotive parts retail store to read a can for any toxicity warnings that would be pertinent to this application. Also, I did find stove/heater paints available online in clear-coat. A clear-coat applied over black could possibly provide a smooth, glossy finish, depending on the product.

And finally...I checked the parts list for my range for the part number for the range top, went online and found that I can by a black top for my white stove for $76 plus S&H.
Cindy Gomes
- Stockbridge, Georgia
2007
A. Hello, I think this may solve some problems. I know they have this product in smaller volumes. If you contact the company directly they may be able to help. Porc-a-fix has matches to most appliance maker's colors. We used this on our range to fix the stove top and it did the job: porc-a-fix.net/index.htm .
John Lejk
- Denver, Colorado
---
---

I tried two different nail polish style paints in an attempt to cover up a few chips on my stove top. One said it was for appliances and the other specifically said "stoves". Neither worked!
They must mean "side of stove" because as soon as the paint got hot it turned black so now my somewhat discolored stovetop is a total mess.
:(
Eve Novak
- San Diego, California
August 8, 2008
A. I have found for small chips in the porcelain you can repair these with porcelain filler and touch up meant for sinks and tubs available at your home centers.

For recoloring it requires too much work disassembling, and reassembling and cost too much to re porcelain the cook surfaces and sides.

New units are less expensive to purchase.
Glenn Zukoff
- Merrick New York
September 27, 2008
A. My bisque-color gas stove was looking pretty awful with a lot of tiny scratches near the burner. I did the same research as most of the other respondents and I decided I had nothing to lose by trying a high heat paint. I only experimented on the area around the worst looking burner. I used rustoleum almond high heat paint, followed by clear engine paint. Almond was a bit darker than the bisque but it looked much nicer when finished.
In a few weeks, the paint began to darken and I noticed a small area that I missed with the clear paint wasn't as dark as the rest. So I very lightly sanded and repainted with just the almond paint. It doesn't have the high gloss finish but it withstands the heat better than the clear engine paint. I've reconciled myself to the fact that one can of paint will last a long time, even if I need to repaint every 8 weeks or so to combat the ever-darkening almond. Eventually I'll replace the whole thing but given a choice of the before or after picture, I'd choose to paint again.
Those of you looking for a dark color may have more success. Good luck!
Diane Dobbs
- San Jose, California
October 1, 2008
---
---
Q. DON'T LICK THE STOVE TOP.....
Three(3) problems when painting a stove top.
1.Finding high temp paint that is gloss....not flat black.
2.Getting the paint to stick to the porcelain type finish of the stove top.
3.The issue of a food friendly surface.

I'm in the middle of a kitchen remodel and I'm trying to save a little money by painting my almond appliances black. I was doing just fine until I got to the stove top. It's a baked porcelain type finish that is found on most stove tops(mine is electric). I used appliance epoxy spray paint that I purchased at a home center on the fridge, dishwasher and the side of the stove.

1.I read everyone's comments and decided to go to an auto supply store and purchase high temp engine paint that was good to 500 degrees(they also had 1,200 degrees). The important thing was that it was GLOSS BLACK not flat high temp grill paint that they carry at the home centers.

2.The stove top needed to be prepared for painting. I know that you are not suppose to paint this type of finish....but I did it anyway. I had to rough up the surface so the paint would stick to this very smooth nonporous surface. I used 3M emery cloth to scratch up the top. This was very labor intensive. A power tool would have been nice. I gave it 2 coats to hide the scratches.

3.This engine paint is toxic....so don't lick the stove top....especially when it is hot.

The spray paint can said it takes 1 week to fully cure. If this fails miserably....I'll post my failure and save someone the trouble of doing what I did. I have high hopes...wish me luck.
Maurice Clausen
- Baltimore, Maryland
December 21, 2008
A. We recently renovated our kitchen on a budget and I was determined to change our almond electric stove to black. I read, with high interest, the previous comments/letters and for a brief time felt I might put my ambitions aside. But the darn stove was soooo ugly that I figured "what the heck!"

So I purchased glossy black high heat engine spray paint at our local Canadian Tire automotive dept...2 cans I felt would do it...it didn't...I ultimately needed a third can. I taped and readied the stove and covered everything in the kitchen with plastic drop sheets as well as long sheets of heavy-duty paper...floor, cupboards, walls, etc. Put on my oldest paint cloths and athletic shoes, donned my breathing mask and began with the pullout pots & pans drawer which I had removed. Even though it was early Feb., I even opened all the windows in the kitchen for good ventilation. So far so good!

I'm spraying along loving the look of it already...it dried fairly quickly and didn't appear to be as glossy as I'd hoped, but I still liked what I was seeing. It was also a real effort to try to keep it uniform...some areas just seemed to take the paint better than others even though the entire stove had been prepared well. But I sprayed and I sprayed and finally the first coat was done. And that's when I started looking around me....

Long story short, even though everything was covered with plastic and/or heavy paper, the airborne paint particles had seeped in between and through it all and all I could think of was "thank goodness I'd worn my mask." In any case, I couldn't just stop, right? I mean, if I thought the stove looked bad before, right now it was downright pathetic. Not to mention the fact that I couldn't imagine explaining this one to my fiance whom I knew would be gone till about 7:00 p.m. that evening...I still had half a day...surely I could fix this up. So while waiting for the paint to completely dry on the stove, I began removing some paper and plastic and washing everything down...what was white before was now close to a charcoal grey. And, yes, I finished that only to know I'd be doing it all over again.

So, on I went to the second coat after resealing the plastic and paper. The second coat looked even nicer, but the mess was there yet again as I'd suspected it would be...and my white athletic shoes were now black and completely ruined....and to add insult to injury, I was just about out of paint yet knew a third coat would be required. So it was a change of clothes, washing up and off to Can. Tire once again. I bought 2 more cans (but only used about 3/4 of the third can.)

Back home to pick up where I left off after changing to the painting clothes and shoes again. Just glancing at the "charcoal colored" surfaces of the surrounding areas was somewhat depressing, so I tried my best to ignore them. I gave the entire stove its third and final coat and then began the extensive cleanup. I tell you, I'd no idea just how far-reaching spray paint particles could go! I finished washing everything down multiple times by 6:10 that evening and had everything aired out well. My fiance came home and was fairly impressed with the end result of the old almond stove that was now black.

Would I do it again? NO! Am I glad I did it? ABSOLUTELY! Was I/am I pleased with the results? I wasn't so much at first because just touching the stove lightly with a cloth left a black residue on the cloth, BUT I turned the oven on a number of times on high heat and that seemed to help the paint to cure. And the more it cured, the less that happened. Within 2 weeks, there was no residue at all and in fact, what we noticed was that the more time that went by, the nicer the finish was becoming. And now we both really like our "new" stove. It's been nearly 2 months now, the renovations are complete (finally!) and the stove looks absolutely wonderful in the midst of it all (we both agree that leaving it almond would've ruined the look of the re-do). Oh, by the way, our electrician was in during the renovations to install our new range hood and thought we'd bought a new stove!

So that was my experience with painting the kitchen stove. Don't know if passing this along will help anyone, but it's here for the info. Good luck to all of you contemplating doing anything along the same lines!

Brenda
Brenda Anderson
- Edmundston, NB, Canada
March 23, 2009
A. YES you can paint your stove. I've done many of them and depending on your stove you may not even need a high temp paint. Using an infrared heat probe on a digital multi meter I found most stove tops do not go over 120 degrees Fahrenheit with the oven on 500 and all four stove eyes on high for one hour. Over on HGTV's Rate My Space website I have posted pictures of a stove I painted copper using Rust-Oleum car primer copper spray paint and Min Wax acrylic polyurethane sealer high gloss. To view search for awalls. Good luck; also there are many brands and colors of specialty stove paint.
Anthony Walls
- Loveland, Ohio
March 28, 2009
A. Stove tops cannot be just repainted. They have to be re-porcelained to withstand the heat. After much research I found several companies in Cal who reporcelain, mostly for antique appliances but do modern ones as well. To change my almond cook top from almond to gloss black is $250.00 plus shipping. They will keep it about 15 days to allow for removal of the existing porcelain, re-porcelaining and proper aging before reshipping. Their website is antiquegasstoves.com. There are several other places if you google for re-porcelaining stoves.
Vernice Gandy
- Florence, South Carolina
April 10, 2009
Q. Is the stovetop that you painted holding up?
Kathleen Hemphill
- Brandon, Mississippi
July 4, 2009
---
---
Q. I have a gas metal stove I would like to repaint it in black.I wonder if you can help me find a paint that can do the job without re-peel after few days of service. Thank you.
Gladys Burlington
researcher - Burlington, New Jersey
September 29, 2009
A. I wanted to paint my white stove black so I tried Rustoleum high heat ultra in a semi gloss black. The result is not good. The stove top scratches very easy and the paint has chipped off with cleaning. I just keep the paint can handy. I wish I had found this site before paint day. Do not use this paint for the stove. My next option is automotive paint.
Sam dyer
- Gainesville, Georgia
October 15, 2009
---
---
! GLASS IS THE ANSWER! Cheap and easy. I'll get to that in a minute. But first...

CAUTION ! As a Firefighter/EMT/HAZ-MAT Responder, I am appalled at the risks some of you are willing to take with the safety of you and your families using some of those paint finishes around the eyes or burners on your stoves. That discoloration means that the products are OFF-GASSING, emitting toxic vapors into your home... not good! Worse still, you are standing directly in the vapor cloud while stirring your pots, etc.! Even if you don't see any visible changes, acrylic, acrylic enamel, and lacquer paints just cannot stand up to those kind of temps and are breaking down... i.e. off-gassing. Even the Teflon in your cookware puts out enough toxins to kill pet birds at any temps over medium heat (300+ degrees)... research the internet and refer to your owner's guide.

TRY THIS... paint the sides and front of the stove with regular spray paint to the color you desire. I highly prefer DupliColor brand, which is an automotive spray paint available in auto parts stores for about $6.00 a can. It is made by Sherwin Williams and is tested to high standards. It is much more durable than those cheap acrylics from Walmart and is made to stand up to the rigors facing your daily car. BEST OF ALL, the spray tip is designed similar to an auto body shop's paint gun for a much better finish. Just remember to turn the can upside down and clear the tip out after each use to keep it from clogging (read the directions).

NOW THE GLASS... Check with an appliance parts store to see if you can buy a replacement stove top in the desired color. This is the easiest method. If this is not an option then use glass to cover the stove's top. You can purchase dark tinted, TEMPERED glass (very important for safety reasons... it won't cut you if it breaks!). Glass doesn't burn and won't melt until long after your appliance is nothing but a molten lump of iron. It is completely sanitary, nonporous like a cutting board, easy to clean, and won't easily scratch. HERE'S HOW: Cut a template out of paper or cardboard to match your stove top. Cut out for the eyes or burners to match the stove's contours. Then take the pattern to a glass shop and have them cut a piece to match. Get them to round off the edges for safety and a more finished look. They may have a high-temp, shatter-proof type available. If your stove has a lip that drops down on the front, just paint this like the sides just a little ways under the glass but not too close to the eyes or burners. If there is a lip around the back and sides, just cut the glass to fit inside it and paint up to it. You may also be able to secure the top with a bit of adhesive at the corners away from the heat or leave it free for easy cleaning. Cost: $50 to $100. A friend of mine did this and it functions very well.
Clint Cameron
- Chattanooga, Tennessee
January 29, 2010

Hello! Thank you for posting what some of us were thinking while reading the above posts.
CJ Christi
- Las Vegas Nevada
May 14, 2023
---
---
! We tried Rust Oleum High Heat Ultra...semi gloss black!.
Looks great! So far, so good! After reading this website, I tried to order just the stove top in black, but it was discontinued, so I kept searching for a product!
The Ultra has the semi gloss in the paint!
Ms. Watson
- Columbia, Missouri, USA
May 9, 2011
---
---
Q. There are several chips in my mahogany porcelain wood stove. Some go through a white substance (enamel?) before reaching the metal itself. I have matching touchup paint but need to fill in the gap left by the chip and obviously have it high-heat proof. What can I buy for a "filler" before applying the touch-up paint?
Marcia Gillespie
Wood stove owner - East Millstone, New Jersey
September 1, 2011
Q. I have the same problem and I can't seem to locate the same color touch up paint it is also mahogany. Can you let me know were you were able to locate it?
Thanks!
Staci Leonard
- Mount Sinai, New York, USA
December 12, 2011
A. The issue with most high-heat paints is that they are flat to satin. This makes it a challenge to clean well, especially since it gives food & dirt a nice rough surface to cling to. Go for a glossy high-heat paint or a clear gloss covering. Many of these paints have curing instructions for best wear & adhesion. Some are rather complex, but this will make for longer wear & better looking results

Cheers !
Mark Lange
- San Diego, California, USA
January 16, 2012
A. I changed the color of mine by going to an auto parts store and getting engine paint (I used Dupli-color engine enamel with ceramic - gloss black). It has been over a year and it holds up to the high temps and very little chipping or scratching.
douglas blackmer
- geneva, Ohio
February 14, 2012
---
---
Q. Has anyone ever used Thomas' Liquid Stainless Steel.
to paint an electric porcelain stove top? It is trademarked, 100% stainless steel, in automotive grade clear resin. Their website makes it sound successful, but does indicate there will be some "seasoning" or "burnishing" near the coils. I am wondering if this is the off-gassing the fire fighter was speaking of earlier? Thank you.
Janece Clark
- Petoskey, Michigan, USA
April 26, 2012
---
---
GARLAND
Q. I have an old Garland range that is a dark grey sort of flat paint. Oven cleaner dripped down the outside of the oven and took the paint off of the outside of the stove. Does anyone know where to get this type of paint finish, as Garland doesn't make paint for repair?
Any thoughts will be appreciated.
deanna christman
- michigan
October 19, 2012
A. I came upon this thread and I'm really grateful for everyone's replies. I was getting mixed answers with some people saying the range could be painted while others say it couldn't. Here's where I recommend people to start:
1) contact the manufacturer of the product, describe to them what parts of the product you wish to paint and see if they offer their own touch up paint. If they do, then get all the details about that touch up paint and try to buy it for cheaper elsewhere. If they do not, then I personally wouldn't risk applying other types of paints in hopes of them working.
I wanted to touch up a patch of peeled paint on the control panel of my gas range (right about the stove top, so it would be in a high temp area). I called whirlpool and they contacted their research department who informed me that they do not offer paint for such an area and they do not recommend buying any paint to use in such an area.
Chintan Shah
- Philadelphia, Pennsylvania, USA
June 7, 2013
---
---
Q. I have an old but nice condition Maytag gas range that I cleaned with a good well known product that left it looking terrible. All but the bar where the knobs are cleaned great, but the flat black and silver bar has lost its shine and has a white film over parts of it. The cleaning product company said they would pay for repair. The problem is the part is no longer available. I thought on trying to paint it.
Nan Stiles
- Springfield, Ohio, USA
October 10, 2013
---
---
Q. I am a renter and the landlord's super after breaking/repairing my stove top appears to have used a non-flammable type of paint/finish which has left my burners yellow/brown and where the flame is extremely hot. Aesthetically it looks dirty, but more importantly can you tell me are there any issues that I should be aware of from the use of this finish?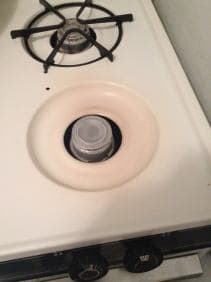 Chris Phelan
- NYC, New York, USA
November 11, 2013
A. Hi Chris. We appended your inquiry to a thread which will give you many perspectives on what went wrong and why, plus opinions about whether it is fixable. My take is that paint getting hot and discoloring is a very common thing which poses very little safety hazard. Good luck.
Regards,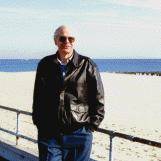 Ted Mooney
, P.E.
Striving to live Aloha
finishing.com - Pine Beach, New Jersey
November 15, 2013
---
---
Q. I have a Thermador cooktop. There are metal trim pieces alongside the spill trays. I've tried to purchase just these pieces but it says they're not available unless you purchase the whole trays; my appliance repairer says it is a big deal to do this and he strongly recommends against it. I would like to just repaint the trim pieces and want to know what paint or procedure would be appropriate ...their black finish has worn off. What would you suggest?
Susan Muglich
- Cleveland, Ohio
November 16, 2013
A. Hi Susan. Any of the high temperature paints listed in the earlier dialogs will be fine -- clean the trim as well as you can, and look for a high gloss paint rather than a matte finish. None will come close to being porcelain though -- porcelain is essentially melted-on glass. Good luck.
Regards,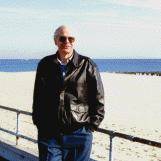 Ted Mooney
, P.E.
Striving to live Aloha
finishing.com - Pine Beach, New Jersey
November 2013
---
---
Q. So after reading this I am most discouraged with the repainting of my stove. A thought, if I painted the stove top but left the burner wells alone ( they have stainless drip pans in there anyway) would I be avoiding the flame/heat exposure issue? if so would I use the same paint as I do on the rest of the unit?
stacia camper
- westland Michigan united states
February 14, 2014
A. After reading all of these, I am definitely going to try this. I mean it's an old stove, It can't look worse than it does now. I plan to use the RustOleum High Heat Ultra Gloss. I'll let you know how it turns out.
Tonya Shadwell
- Atwood, Illinois
June 13, 2015
---
---
Q. Frame on my glass top GE range has rusted and chipped. Is there a paint I can use to repair it?
Johanna paras
- Islip New York
June 12, 2016
---
---
Q. So, can I paint my stove & hood with auto engine paint? Everything but the cook top?
Theresa Young
- Newport, Tennessee USA
January 22, 2017
Q. I am a renter and want to paint my fridge and stove. I wanted to know if anyone knows if using high temp engine paint is safe to use on an indoor kitchen stove? I saw this question from someone else, but I did not see any answers.

I am not planning on painting the stovetop. I am leaving that white and want to paint some accent pieces. I then want to repaint my fridge white and add some accents with the same color I use on the stove. However; I am not sure if this is safe or not?
Jody Moore
Mortgage Auditor - Herminie, Pennsylvania USA
December 7, 2017
A. Hi Theresa, hi Jody. I can't see any reason to think this would be unsafe. An oven will surely not get as hot as an engine.
But I personally would not put it on a food surface like a countertop. Further, it's not going to have the durability normally associated with kitchen appliances, so you'll have to clean carefully. Good luck.
Regards,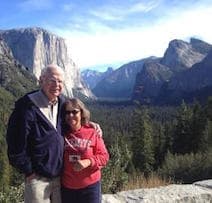 Ted Mooney
, P.E. RET
Striving to live Aloha
finishing.com - Pine Beach, New Jersey
December 2017
---
---
Q. I have a black double gas oven that has stainless steel handles on the front that I would like to turn black. Therese will not have direct heat (i.e. flames) on them. I'd prefer not to use spray paint so I have more control. Any thoughts? Any thoughts on gel stain with a high heat clear coat? Any ideas on a good high heat clear coat?

Any other thoughts ideas welcomed!
Liz Us
- Arva, Ontario, Canada
December 22, 2017
---
---
Q. I just bought a 1953 ranch house that has a four burner gas stove top that is made of what looks like steel. It's pretty rough. I'm wondering if I should replace it or is there a way to refurbish it so that it looks new. It is not connected to an oven
Peggy Albers
- Atlanta, Georgia USA
February 20, 2018
---
---
Q. I have a wood burning stove that is all matte black except a piece of white glossy metal in front/top. I would like to make the whole thing one color, but my realtor said to inquire weather the acrylic paint (the one from automotive stores) would stick to glossy surfaces? I want more flat looking throughout rather than that glossy piece. Would those spray paints mentioned here work for that glossy piece?
Marilia Picerni
- Los Angeles, California
September 25, 2018
A. Hi Marilia. While the phrase 'wood burning stove' should probably mean a very old kitchen stove which burns wood rather than gas, a lot of people call their airtight living room wood burners a "wood stove", so I'm not quite clear whether you are talking about something you cook on, or heat a living room with :-)
Kitchen wood stoves usually needs porcelain rather than paint, so if it's in the kitchen please leave it be.
It's hard to guess what a "piece of white glossy metal in front/top" is. If it is shiny bare metal, you probably should give a coat of Self-Etching Primer [affil link] followed by Satin Black Stove paint [affil link] . If it is porcelain on metal (similar to the top of a white kitchen gas stove like in Chris' picture above, you can try the same routine, but paint might stick only poorly. Good luck. Send a photo to mooney@finishing.com if you can.
Regards,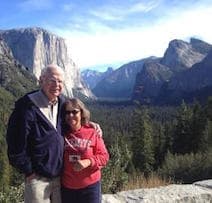 Ted Mooney
, P.E. RET
Striving to live Aloha
finishing.com - Pine Beach, New Jersey
Q. Hello! thank you for responding! It's used as a fireplace, not to cook foods in...it's in the living room but since its not attached to the wall, people call it a wood burning stove! I didn't even know about this porcelain finish until I read the posts on this thread, my thinking was that the piece is just metal. But it looks glossy like the white stoves that are now so outdated. I hope this clarifies?
Marilia Picerni
[returning]
- Los Angeles, California
A. Hi. I wouldn't use auto paint on a wood stove, I'd use an etching primer followed by stove paint. Good luck.
Regards,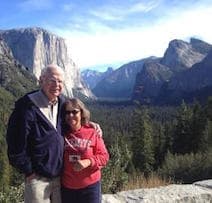 Ted Mooney
, P.E. RET
Striving to live Aloha
finishing.com - Pine Beach, New Jersey
---
---
Q. I need a black paint product, probably with porcelain, to refinish the burners on my propane powered stove that is not volatile at high temperatures. Any ideas would be much appreciated.
Would engine paint work for this purpose?
Stephen Sogin
- Occidental California
July 22, 2021
A. Hi Stephen.
As long as you understand the vast difference between porcelain and "with porcelain", yes, you can probably use engine paint, stove paint, or Bar-B-Q paint.

Porcelain is not paint! -- it's much closer to glass than to paint, being melted onto components at thousands of degrees. "With porcelain" just means a regular solvent-based paint, but which has grit particles in it; it's closer in nature to sand paint than to porcelain.

High temperature paint with or without porcelain grit can resist pretty high temperatures, but it's not the same thick, shiny, highly abrasion resistant, glass-like, easily cleanable surface.
Luck & Regards,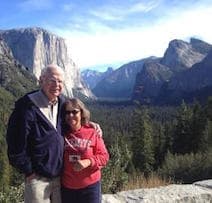 Ted Mooney
, P.E. RET
Striving to live Aloha
finishing.com - Pine Beach, New Jersey
---