Browse our Directories of:
Anodizing, Plating, Powder Coating, & Metal Finishing Jobshops

Chemicals & Replenishables

Consultants, Training Services & Software or
Browse this Directory of
Capital Equipment for Finishing Shops
(anodizing equipment, galvanizing systems, plating lines, powder coating equipment, rectifiers, ovens, accessories)
or Do a combined Search of all of the above Directories:
---
A - B - C - D - E - F - G - H - I - J - K - L - M
N - O - P - Q - R - S - T - U - V - W - X - Y - Z
---
"These companies are not responding to me! Don't they want our business?"
- A -
Aluminum Cathodes always in stock.Anodizing line design work, consulting on anodizing problems, anodizing system upgrades, NADCAP preparation, tanks / rectifiers / heaters / pumps / heat exchangers / cathodes.
- B -
- C -
Custom Modular Lab Systems -- from Robert H. Probert Technical Services and Dynamic Water Solutions, Inc.
for Aluminum Anodizing (Sulfuric, Hardcoat, Boric, Chromic), Titanium Anodizing and Electroplating; Systems up to 10,000 Gallons. Design, Specs, Fabrication, Installation, Waste Treatment, Training, Tank Side Technical Service, Follow Up.
- D - E - F - G -

Goad Company [Independence, MO]
GOAD's patented advancements greatly improve the service life of tanks, linings and liners. GOAD's focus on proper material selection along with the highest quality welding and fabrication methods provide the longest lasting and most trouble free solutions. Why settle for less than the best? Contact an expert today!


Gold Touch, Inc. [Cleveland, OH]
Megaplaters™: Compact, ecological closed loop plating systems for rack and barrel plating, Portable 24 karat gold brush plating systems, equipment and chemicals for plating onto nickel, stainless steel, car emblems, conductive plastic, as well as other metals.
- H - I - J - K -


Industrial Heating Systems [Boise, ID]
Industrial immersion heaters, plating tank heaters, controls, sensors, parts, heating coils. 60 years experience, made in USA. Custom without the custom price, heating experts ready to help you.
- L - M -
- N -
- O - P -
- Q - R -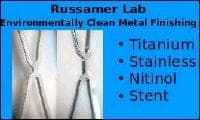 Russamer Lab [Pittsburgh, PA]
Electropolishing Chemicals, Equipment, and Process Technology for nitinol, stainless steel of all alloy types, titanium alloy.
- S - T - U - V - W -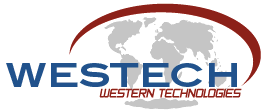 Western Technologies, Inc. [Tulsa, OK]
Western Technologies specializes in hot dip galvanizing equipment focusing on pulse-fired high velocity furnaces and heat recovery systems. Westech offers turn key plant installations as well as an extensive list of products and services. Let Westech be your one stop source for all your galvanizing equipment needs.
- X - Y - Z -
---
Didn't find what you were looking for? Post your needs on our
Looking for Products & Services
page.