60,000 Q&A topics -- Education, Aloha, & Fun
topic 44964
Black Nickel Plating Bath Formula, Analysis, & Effect on Hardness
Disambiguation --
• For the black nickel specifically on early air rifles please see Thread 15267

• For info on applications of black nickel and issues with it, please see Thread 7077

• This thread is about formulas for black nickel plating, analysis, and tweaking of properties
A discussion started in 2003 and continuing through 2020 so far.
Adding your Q. / A. or Comment will restore it to our busy Current Topics page
2003
Q. I would like to know a method to analyze zinc sulphate in black nickel plating bath. I'm a chemist from Argentina and I have developed a black nickel bath. I heard about a method with 2,3 dimercapto propanol, but I don't know it, and in my country I couldn't find this compound.
Thanks for the attention.
MAURO KRASMIK
- LA MATANZA, BUENOS AIRES, ARGENTINA
---
2003
A. Well, as nobody answered my question I had to develop my own method, which is as follows:
Like every method, it may change by the zinc concentration.
For a common concentration (20 g/l, for example), pipet 10 ml of the bath into a 250 or 500 ml Erlenmeyer flask.
Add 100 ml of deionized water, 30 ml of ph 10 regulator solution (that with ammonium and ammonium chloride) and only after that add 30 ml of 30% sodium cyanide solution;
Add 10 ml of formol and black eriochrome t solid indicator (that with sodium chloride) in proper quantity to see the endpoint clearly.
Stir and titrate with 0,1 N E.D.T.A. solution to a blue endpoint (ml x 6,54 x solution correction factor):10=Zn g/l

I expect it may be useful to somebody.
MAURO KRASMIK
[returning]
- LA MATANZA, BUENOS AIRES, ARGENTINA
---

Thanks, Mauro!
Luck & Regards,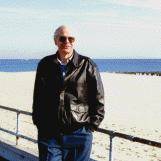 Ted Mooney, P.E.
finishing.com - Pine Beach, New Jersey
Striving to live Aloha
---
2003
A. I think the "method with 2,3 dimercapto propano" kept anyone from answering.
Congratulations on a corrected version of the analytical procedure in the Metal Finishing Guidebook. The latter omits the NaCN, which complexes Ni to eliminate it from the titration for Zn. You could, however, reduce the NaCN quantity by a factor of 5 for a typical 75 g/L nickel sulfate solution.
The Canning Handbook uses 1 g KCN for a 5 ml sample (in a somewhat laborious EDTA back-titration procedure) =>
Ken Vlach
- Goleta, California
Finishing.com honored Ken for his countless carefully
researched responses. He passed away May 14, 2015.
Rest in peace, Ken. Thank you for your hard work
which the finishing world continues to benefit from.
---
---
2004
Q. Hello,
I'm a chemist from Switzerland and I am looking for the composition of a black nickel bath.
Thanks for your attention,
Eva Garcia
- Switzerland
----
Ed. note: Tom Pullizzi offers two early formulas on thread 0982
Goran Budija has uploaded a file on metal coloring methods to our on-line library, which includes a page on blackening nickel.
---
2004
A. Hello Eva Garcia, here you have a formula which I "improved". I tested this and the bath gave a really black color on zamac pieces, and if you vary the volts you can regulate the hardness; but I still couldn't find (limited by time reasons) the maintenance methodology; I know the analysis methods but it is not enough. If this is useful for you and you achieve some new data about, it will be fun to receive that.
Formula:
ammonium sulphate 20 g/l (grams per liter)
nickel sulphate 120,2 g/l
zinc sulphate 45 g/l
sodium sulphocyanide 18 g/l
pH: I tested with 3 and with 7
I recommend 52-55 °C, and cathodic movement.
I used in my test 2,8 volts.
MAURO KRASMIK
- LA MATANZA, BUENOS AIRES, ARGENTINA
---
---
To minimize search efforts and to offer multiple viewpoints, we combined previously separate threads onto this page. Please forgive any resultant repetition, failures of chronological order, or what may look like readers disrespecting previous responses -- those other responses may not have been on the page at the time :-)
---
---
2004
Firstly,
I send special thanks for all of you. I am asking about the best composition of black nickel bath to plating zinc metal.
Ashraf Abbas
chemist - Alex, Montaza, Egypt
---
2004
A. Dear Ashraf,
Two things I want to tell you
1- nobody will give you his own modern formula and simply it's the best to get the salts from specialized company; it will have Q.C and its R&D so you will get advanced bath.
2- to plate black nickel on zinc you have to plate copper-nickel as undercoat so there is no formula for black nickel specialized for zinc.
Best regards,
Raafat Albendary
- Cairo, Egypt
---
2004
A. Black nickel solution:
nickel sulphate...75 gm
nickel ammonium sulphate...45 gm
zinc sulphate......37,5 gm sodium thiocyanate....15 gm
water..............1 lit
pH 5,6-5,9
temp.55 C
o,5-1,5 V
up to 2,5 A/dm2,nickel anodes
for zinc,brass,copper,iron must be zinc plated
Goran Budija
- Zagreb, Croatia
---
---
Reverse engineering a black nickel finish
2007
Q. I am trying to do some reverse engineering on a product with a shiny black finish, which we like for the look and performance. Lab analysis showed that the product has a nickel plating with a thin surface film containing zinc and sulfur. I have heard of black nickel, but don't find much detail about the process or structure in the handbooks that I have available or on line.

My question: Does the typical "black nickel" plating process produce this zinc/sulfur surface film or is this a separate process? Any other tidbits about black nickel would also be appreciated. FYI: this product has an aluminum alloy substrate and also has an acrylic coating for improved corrosion protection.

Thanks.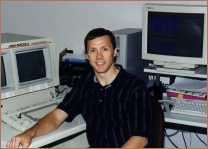 Larry Hanke
Minneapolis, Minnesota
---
2007
A. Electrified zinc sulfate solutions are typical for applying black "nickel". Typically, a nickel underplate is applied, after which the part is immersed in a zinc sulfate solution at very low power for a short duration. Too much time or power and the black wipes off. While the coating has been labeled as black nickel for decades, this is a particularly bad misnomer - over any nickel except bright nickel it's typically grey or charcoal in color and as you've already summarized, it's not even nickel! The mil spec for black nickel which hasn't been revised or updated since the 50's has one formulation for black nickel solution.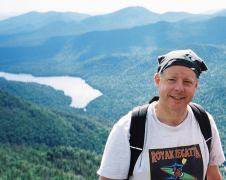 Milt Stevenson, Jr.
Anoplate Corporation

Syracuse, New York
---
2007
A. Mr.Larry Hanke,

You will get details of black Nickel plating from The Canning Handbook pages 403-405.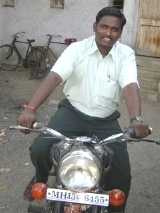 Vishwas Nangare
motorcycle accessories mfgr.
- Aurangabad, Maharashtra, India
---
2007
A. For Larry and Milt,
There is a black nickel bath. It is applied over nickel plate. It is soft and thin, so if you scratch it you will see a very shiny line. It is difficult to control the amperage to get a soft black or a very dark gray plate. It is a nickel bath that is poisoned with zinc and a thio compound.
It is a pain to control and to run, but you can get some nice looking matte parts.
We did the prototype flash suppressor for the 40 mm gun that sticks out of the back left side of the C-130 gunship. Small tank, one at a time. I tried to convince them to use a matte black high temp stoving enamel.
James Watts
- Navarre, Florida
---
2007
A. Try to find old Fishlock's handbook on metal colouring (D.Fishlock Metal Colouring,Teddington 1962). Black nickel formula according to Fishlock:
nickel sulphate....75 gm
nickel ammonium sulphate...45 gm
zinc sulphate......37,5 gm
sodium thiocyanate..15 g.
water ..........1 lit
pH 5,6-5,9
55 °C temp.,5-20 A/dm2, 0,5-1,5 v
nickel and carbon anodes, periodic correction of zinc salt.
Some online info you can find at www.thelitterbox.org website (7 old techo-chemical recipe handbooks). Hope it helps and good luck!
Goran Budija
- Zagreb, Croatia
----
Ed. note Dec 2013: www.thelitterbox.org now redirects to www.librum.us
This new link seems to be to an inexpensive pay site; we found it very hard to navigate, but it seems very interesting if you have the time.
---
---
April 3, 2013
Q. Evening all!

I came across another one that I want to try out, and figured I'd solicit feedback.
I found a fairly simple black nickel bath while poking about on the internet.

"Black nickel electrodeposition from a modified Watts bath"
NiSO4 0.63 mol
NiCl2 0.09 mol
H3BO3 0.30 mol
KNO3 0.20 mol
Ref: http://link.springer.com/article/10.1007%2Fs10800-005-9077-8?LI=true#page-1
Anyone have any experience working with a bath like this?
Marc Banks
Blacksmith - Boone, North carolina, USA
---
---
May 22, 2012
Q. I would like to know how long should a Black Nickel Bath last.
Thank you.
Ben White
- Greenbelt, Maryland
---
---
Measuring the Hardness of the Black Nickel Plating
2006
Q. I am interested to understand the hardness of Black nickel plating.
Is it dependent on substrate hardness, i.e SUS301 extra hard?
NorAzmi Alias
finishing for electronics application - Penang, Malaysia
---
2006
A. Hardness of black nickel deposit is around 550 Vickers and depend on alloy %(such as nickel-zinc alloy). If deposit thickness too thin (less than 5 microns) then hardness reading will be influenced by base metal by using indenter to measure.

David Shiu
- Singapore
---
2006
A. Although indenters and loads used for plating measurement are very small compared to regular indenters, I differ from the thickness mention. The minimum necessary thickness to isolate the hardness reading of the plating from the hardness of the substrate depends on the instrument and, when tested perpendicularly, has been found to be at least four or five times the depth of the indentation left and even more. If a sample can be cut and indented across, then the minimum is reduced to three times the width of the indentation. These are not fixed values.
Guillermo Marrufo
Monterrey, NL, Mexico
---
May 26, 2012
A. We have produced some black nickel plate parts before which may useful for you.
Normally we'll have clear lacquer above the black nickel plate; without the lacquer, maybe only 24 hour NSS will cause corrosion. According to salt spray test standard, if the lacquer corrodes the test will fail.

Therefore, you should focus on the lacquer painting supplier now (usually the plating supplier will provide lacquer paint); normally we can pass 72 or 96 hour NSS at max., but their performance is not steady enough, and that's why we didn't get involved in some black nickel plating parts.
Billy Yang
Dingxin (ningbo) Metal alloy Co., Ltd. - Ningbo, China
---
---
Why is my Black Nickel Plating too hard?
December 16, 2013
Q. Normally I mix Black Nickel bath by myself, I use it industrially for watches.
And I face the problem that after plating black nickel, then I use CNC diamond cutting on the black nickel layer and the black nickel cracks and breaks.
Why is my black nickel too hard? How can I make a bath for softer black nickel plating, or what are the needed operating conditions to make a softer layer?
Bath recipe:
1. Nickel sulphate 100 g/L
2. Zinc sulphate 50 g/L
3. Zinc chloride 5 g/L
4.Ammonium thiocyanate 50 g/L
Bath operating conditions:
pH 5.75 baumé 13
Current density 0.165 A/dm2
Sittikorn Rakjai
- Bangkok, Thailand
---
---
January 18, 2015
Q. Black nickel barrel process without use of thio cyanide? / cyanide-free formula?
I tried but did not get good result.
Mirza Rehan Baig
Allied electroplating chemicals - karachi, pakistan
---

But what did you try, and what was the result please, cousin?
Regards,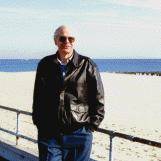 Ted Mooney, P.E.
finishing.com - Pine Beach, New Jersey
Striving to live Aloha
---
May 4, 2017
-- this entry appended to this thread by editor in lieu of spawning a duplicative thread
Q. Hi,
I want to prepare black nickel bath in our factory.
Please can you help me about composition, conditions ... any information to help me?

It can be used above a nickel deposit
asmaa El-sayed
Chemical Engineer - Alexandria, egypt
---
---
Black Nickel plated part is grey instead of black
September 20, 2017
-- this entry appended to this thread by editor in lieu of spawning a duplicative thread
Q. Hi,

I would like to state that I'm a complete beginner in electroplating so I apologize in advance if some of my questions are silly, but I can't find any information online so I'm hoping that maybe someone can help me here.

I have a small electroplating machine (bought from eBay) which has a solution tank size of roughly 70 ml. It has a variable voltage controller but the current can not be set separately. I thought it's important to mention because the minimum voltage setting on this machine is 1.30 v. I'm trying to black nickel plate a watch dial made from brass. The dial measure 38 mm in diameter and it is 0.8 mm thick. I've purchased the necessary ingredients for the black nickel solution from a company in the UK but I mixed the solution myself. I followed the instruction carefully and I believe that the solution is okay as far as pH considered. I also follow the instructions regarding the plating process, but every time the part turns grey instead of black. I've played around with the voltage (between 1.30 v - 2.0 v), temperature was always between 20-30 degree, time in solution (15 seconds to 1 minute), etc., but I haven't been able to produce a black finish.

I contacted the company from whom I bought the solution, they suggested that I try to plate the black nickel onto either freshly plated zinc or zinc/nickel. So I've purchased a zinc/nickel solution, I plate the part with that first than with the black nickel, but still the part turns out gray not black.

Could it be that I need to use less that 1.30 v for the plating because of the small size of the part? Could it be that the tank is small and that the anode and the part are too close to each other? Do I need some kind of pre-treatment for the brass other than cleaning and a 10-20 second dip into Hydrochloric Acid 15%? Do I need some kind of treatment after the plating to get a black finish?

If anyone could point me to the right direction on what I should do differently I would greatly appreciate it.
Thank you.

David Katz
Hobbyist - Chemnitz, Germany
---
September 2017
A. Hi David. We appended your inquiry to a long thread on the subject, which may be of some help. Some professionals tell us on this page that gray rather than black is what you should unfortunately expect. For a true black on watch dials you may need precious metal plating like black ruthenium rather than black nickel.
Regards,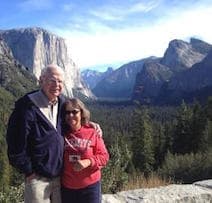 Ted Mooney, P.E. RET
finishing.com - Pine Beach, New Jersey
Aloha -- an idea worth spreading
---
---
November 13, 2020
Q. Hi

Can anyone guide me what is the composition of black nickel if we want to do it in barrel?

Thanks
Malik Ahmad
- Lahore Pakistan