World's #1 finishing resource since 1989
No login needed: Chime right in
topic 15267
Black Nickel plating on Daisy air rifles...early 1900s
Disambiguation --
• For formulation & analysis of black nickel plating solutions, please see Thread 44964

• For info on applications of black nickel and its issues, please see Thread 7077

• This thread is specifically about the plating on early air rifles / BB guns
A discussion started in 2002 and continuing through 2011 so far.
Adding your Q. / A. or Comment will restore it to our busy Current Topics page
2002
Q. Good morning:
This request will be slightly unusual. I'm an illustrator, working on a project for Rogers Air Gun Museum in Rogers Arkansas. I am illustrating a chronology book about Daisy air guns from 1888-present. In the process of my research, I am attempting to explain, using layman's terms, about a "Black Nickel" finishing process that was used on air guns of the early 1900s. "Special" air guns sold by DAISY were plated with Black Nickel. It definitely was not a superior class of "Bluing," as ordinary bluing goes.


Daisy No. 25 Pump Gun
50 shot repeater; walnut straight stock, 5 groove forehand grip
Black-Nickel plating; manufactured from 1914-1925
During that early era, a chemical engineer working for Daisy, in Plymouth, MI was experimenting with the Black Nickel (oxide) process. What ever it was, it was included with the regular Nickel plating process. Eventually, Black Nickel found its way onto the metal finish given to Daisy No. 25 Pump guns; No. 30 lever action rifles, and No. 3 lever action air rifles. Bluing as I understand, was not perfected at that time, to properly be applied to the type of soldered assemblies, which Daisy performed in their rifle assemblies. Nickel plating was a more expensive means of preventing rust, but it did give a satisfactory finish.
"Black Nickel" plating was a very impressive finish that was added, and it sold air guns. When Daisy went to "spot welding", the finishing process of "Bluing" became the norm. It was by far less expensive. Black Nickel was then reserved for the "Special" sales of specific model air rifles.
Many younger, avid collectors of today's generation believe the process of "Black Nickel" plating was nothing more than a lacquered process, since Black Nickel plating had a tendency to flake off of the surface, as the gun aged. I'm quite certain they are painting a picture of what they assume to be correct, rather than to "do the research." Can you help me?
Finally... why do I not ask DAISY? During that era, DAISY did not keep explicit records of their manufacturing processes. The processes were patented for protection, I'm sure. However the reality of their doings was not as important at that time, as manufacturing and selling air guns. I thank you for your time and consideration, if you choose to reply with any information that will shed some light on this query.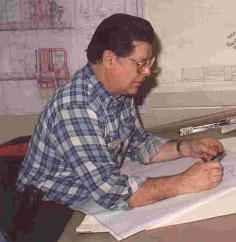 Robert G. Jerore
- Caro, Michigan
---
2005

I happen to have the model 25 (same stock, 5 groove grip and everything) you described and the finish is a little faded but not flaking.
Dan Larson
- Coon Rapids, Minnesota
---
February 21, 2010
A. The Daisy Black Nickel finish is achieved by dipping a standard nickel plated part into a solution that oxidizes the surface of the nickel turning it black. I don't have the formula at hand presently, but have seen it in a "Machinery Handbook" from the 1910 time period. You may also note that many Benjamin air rifles from the 1920s also used this finish.
Bill Johnson
- Tehachapi, California
---

Thanks, Bill. Books.google.com offers the 1914 Edition of that book as a free download; Tom Pullizzi gives us that formula and another on thread 982
Luck & Regards,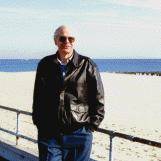 Ted Mooney, P.E.
Striving to live Aloha
finishing.com - Pine Beach, New Jersey
---
---
To minimize search efforts and to offer multiple viewpoints, we combined previously separate threads onto this page. Please forgive any resultant repetition, failures of chronological order, or what may look like readers disrespecting previous responses -- those other responses may not have been on the page at the time :-)
---
---
2005
Q. I am seeking information on the connection (if any) between C. J. Hamilton & Son, mfr. of small 'boy rifles' in the early 1900s and the Daisy Air Rifle Co.

No commercialism involved, I happen to have had each at one time or another, and believe there was a connection.

Any information or references greatly appreciated.
Russ Frazier
- Blaine, Minnesota
---
2006
Q. Daisy markmanship fun sportmanship rifle what's the year? Can you help?
Richard Alexander
collector - Honolulu, Hawaii
---
March 7, 2008
Q. I HAVE A MODEL NO.25 THAT HAS IMAGES ENGRAVED ON THE METAL. HI MY GRAND DAD GAVE ME A MODEL 25 THAT HAS A MAN & 2 DOGS HUNTING BIRDS ON IT DO You KNOW ANYTHING BOUT IT, [YR, PRICE, WORTH]?
JEFF TESTER
OWNER/COLLECTOR - PINEY FLATTS,Tennessee
---
---
2007
Q. Myself and my eleven year old son are having a disagreement about the gun we have at home. It is a Daisy No 25; it says Daisy MFG Co Plymouth, Mich, USA patents pending. Could you tell us if this gun was used for the war? or was it used for child's play ? -Annmarie and David
The Freda's
CONSUMER - HUNTINGTON, New York
---
2007
A. Air guns (BB guns) can possibly be used for very small game hunting (like field mice) as well as for child's play target practice, but certainly not for war.
Still, check your laws. In my state of New Jersey, the police usually chuckle when a boy is playing with this toy, but they can charge his parents with a felony! ... because it's considered an "unregistered firearm".
This is NOT exaggeration: I served on a Grand Jury which indicted dozens of people for this (probably they wanted to charge domestic violence but the victim was unwilling; so they find their child's BB gun and charge the father with a felony to force him to plead guilty to the lesser crime they wish). It's much worse than the old vagrancy statutes because vagrancy was only a misdemeanor, but having a BB gun is a felony.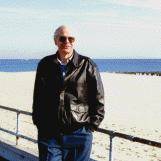 Ted Mooney, P.E.
Striving to live Aloha
finishing.com - Pine Beach, New Jersey
---
---
February 7, 2011
Q. Hi. I have a King No.1 bb gun that is in good working condition with a good stock and both sites and load shot tube, but unfortunately it appears someone before me has painted the barrel a golden paint looking color. I have been told by the museum that Daisy or Markham never painted there barrels. A lot of this paint has worn off and now showing some rust spots.


Is it possible to have the gun restored, and by whom, or do this myself in a proper manner. Anyone have any suggestions on how to get the gun barrel and rest of the metal part of the gun back to the way it should be, would be greatly appreciated, or would it be best left alone, but I do believe it hurts the value of the gun and I do not want to rust further. Thanks
jim raum
hobbyist - berry Kentucky united states