World's #1 finishing resource since 1989
No login needed: Chime right in
topic 7077
Information on Black Nickel Plating
Disambiguation --
• For the black nickel specifically on early air rifles please see Thread 15267
• For formulation and analysis of black nickel plating, please see Thread 44964
• This thread is about applications of black nickel plating and problems & issues with it
A discussion started in 2001 and continuing through 2019 so far.
Adding your Q. / A. or Comment will restore it to our busy Current Topics page
2001
Q. I have a problem with convincing a colleague about the lack of wear and corrosion resistance of black nickel plating. I have found very little information on the subject, and am hoping someone can direct me in the right direction for wear and corrosion data.
Gregory Selover
- Lex, Kentucky
---
2001
A. There may be data available, but I would need to run a literature search to know. But for the down & dirty answer:
There may be other 'black nickel' platings, but the only one I am familiar with is a post-treatment black plating on top of regular nickel plating. Any such coloration topping obviously does not run through the plating, and its thickness is minimal. It couldn't have much wear resistance -- even if the material itself were a wear-resistant one, which nickel isn't.
This can be contrasted with black chromium plating, where the material has outstanding wear resistance, and the color runs through the thickness of the deposit.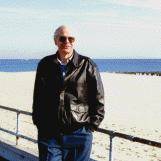 Ted Mooney, P.E.
Striving to live Aloha
finishing.com - Pine Beach, New Jersey
---
2001
!! Although not an answer to the posted question I must point out that (contrary to one respondent's comments) electroformed nickel has excellent wear and abrasion resistance. It is the preferred material for the protection against erosion of the leading edge of helicopter rotor blades and propeller blades. Every manufacturer of helicopters in North America (except Robinson) uses electroformed nickel exclusively for this purpose as do all of the manufacturers of propellers for commuter aircraft.
Rob Housman
- Santa Ana, California, USA
---
2001

Thanks Rob. I appreciate your critique, and consequently I have struck through that phrase of my reply. Still, although thousands of different components are built of electroformed nickel, this is not primarily because of the wear resistance of nickel, but because nickel is so readily electroformable, allowing building of parts of complex and incredibly accurate shape relatively inexpensively -- often hollow parts that can't be practically built any other way.

This particular question had to do with black nickel plating, which to my knowledge is just a very thin and non-wear resistant conversion coating on the surface of the nickel plating. I still think black nickel plating is not a wear resistant finish, but I do appreciate learning about nickel in rotor blades and propellers and its wear & erosion resistance. Thanks.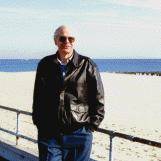 Ted Mooney, P.E.
Striving to live Aloha
finishing.com - Pine Beach, New Jersey
---
2001
A. Black Nickel is an alloy deposition of nickel and zinc. Corrosion resistance is much worse than pure nickel. I don't know if it is better for wear.
Marcus
[last name deleted for privacy by Editor]
- Sachseln, Switzerland
---
2001
A. Black Nickel , I have seen some versions of this, under various trade names.
Send some sample to John Schneider Assoc. [Mequon,Wisconsin], they have an excellent black nickel process.
Ron Landrette
plating equipment supplier - Bristol, Connecticut
---
2006
A. I understand there might be another "down & dirty" way to convincing Gregory S's colleague -- try to do the strip-off process for the plating of Black-nickel and other nickel treatment process (for example, Electroless Nickel, Bright Nickel, ...) Compare the process -- you will find which plating is more corrosion resistant.
And to do it in a very formal way, do some salt spray testing.
NG WEE CHONG
- Kuala Lumpur, Malaysia
---
---
2004
Q. Hi I have a question about black nickel plating. I never done this before and I'm planning to plate one of my copper bowls with sterling silver rim. I have hammer marks all over my piece and my question is the hammer marks will show up after plating? The hammer marks are pretty deep and sanding it will create a "ding" on the surface. That's my question and I really appreciate your help.
Marisa Widjojo
Art - Seattle, Washington
---
A. Sorry, Marisa, but I don't fully understand your question. If these hammer marks are undesirable scars, no, plating will not fix them -- only sanding and polishing can remove them.
If you are talking, however, about a decorative effect, the plating will not significantly obscure surface texture. However, black nickel or any plating will obscure reflective highlights.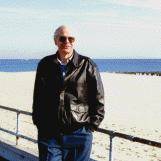 Ted Mooney, P.E.
Striving to live Aloha
finishing.com - Pine Beach, New Jersey
---
---
2006
Q. Does anyone know if the black nickel coating is (electrically) conductive?
Jason Soper
- Guelph, Ontario, Canada
---
---
April 24, 2009
Q. May I know the standard pH level, standard temperature, current density and time of black nickel.
Donald Pacis
plating shop employee - Philippines
---
July 16, 2009
A. from PFOnline:

Black nickel plating is lustrous and has a black or dark gray color. Plating is done with little or no agitation. Occasionally it is necessary to remove hydrogen gas (bubbles) from the part's surface using wetting agents. The pH of the bath ranges from 5-6, and the temperature varies from ambient to 140 °F. Current density remains at approximately 0.5 A/dm2.

The coatings average 2 mm thick and corrosion resistance is limited, therefore they are usually lacquered or coated with oil or grease. If the black nickel must have good corrosion resistance, an undercoating such as bright or dull nickel, zinc or cadmium is necessary.
Cameron Clouss
- Milpitas, California, USA
---
---
December 4, 2012
Q. Hi
If I use too low a current for Nickel Black Plating, what will happen?
Bodhi Zhao
- Shanghai, China
---
November 2013
Sorry, cousin, questions of the style "What undesirable effects can result from doing it wrong?" are simply unanswerable; but assuming that this is zinc-nickel alloy plating, even its composition will probably be wrong -- it won't even be black nickel plating anymore. Good luck.
Regards,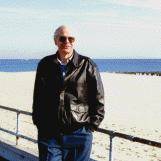 Ted Mooney, P.E.
Striving to live Aloha
finishing.com - Pine Beach, New Jersey
---
November 5, 2013

-- this entry appended to this thread by editor in lieu of spawning a duplicative thread

Q. I want to make black oxide on nickel plated part.

Ahmed Kala




- Cairo, Egypt





---

November 7, 2013




A. Hi Ahmed. To my limited knowledge "black oxide" coatings cannot be done on nickel plating because they are the product of operations on ferrous surfaces. But there is black nickel plating which may be of interest to you -- so we appended your inquiry to a thread on that subject. Good luck.

Regards,




Ted Mooney, P.E.




Striving to live Aloha




finishing.com - Pine Beach, New Jersey





---

November 13, 2013

A. Ted,

Some in the hardware industry are using a black oxide on parts rather than black nickel. Of course the black oxide presents its own set of issues, but they have opted that over the control nightmare of black nickel. We are presently using a black nickel over nickel and over copper, depending on finish.




Bob Adams CEF




Tijuana, Mexico





---

Hi Bob. Thanks for tuning me in that Ahmed might be looking to do black oxide as a substitute for nickel plating, rather than on top of nickel plating. Yes, black oxide has its own problems like minimal corrosion resistance.

Regards,




Ted Mooney, P.E.




Striving to live Aloha




finishing.com - Pine Beach, New Jersey




---
---
Black nickel faucet discolored immediately and tarnished quickly
February 11, 2015
Q. Stumbled upon this sight, I was looking for more understanding about the process of making a black nickel finish.
When we remodeled our old kitchen, I upgraded the faucets with an expensive high grade of plumbing fixtures, mainly because they were 100% manufactured in the USA. The finish I chose was black nickel.
They were strikingly good looking and added the perfect touch to the overall beauty of our new kitchen. But a funny thing happened, within the first week of use, I noticed watermarks. They were impossible to remove. Then, within a month, the handles were tarnishing! I tried every conceivable cleaner with absolutely NO success.
I contacted the manufacturer and thankfully, they will stand behind their products.
I Googled the subject of black nickel and came to this page:
advancedplatingtech.com/plating-topics/prevent-darkening-nickel-deposit-steel-baking/
Intelligent and informative, gave me a better understanding of why a metal finish fails.
I don't have a complete understanding of the process, but in my way of thinking one question rises to the top: Why would a FAUCET manufacturer offer a black nickel finish to the consumer, knowing that when black nickel, if exposed to contact with water and oils, would naturally tarnish?
My suspicion is the metal finish supplier, did not follow the same processing as described.
I would Never recommend black nickel for durability.
Janet
Janet Vagias
Homemaker - Niceville, Florida USA
---
February 2015
A. Hi Janet. Between the link you provided and the information already on this page, what occurs to me is that the nickel plating on your faucet was not thick enough -- with the consequence that the underlying steel discolored and rusted.
There are interpretation issues, however. First off, "tarnish" may not mean quite the same thing to you and to me and to other readers. Secondly, we're assuming that the finish on the faucet was in fact black nickel plating when it may not actually have been despite any labels (sellers may use words in the most appealing way, and may sell you a black nickel "look" without necessarily having done the "black nickel plating process" described on this page). Thanks for the info!
Regards,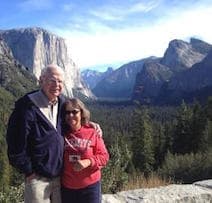 Ted Mooney, P.E. RET
Aloha -- an idea worth spreading
finishing.com - Pine Beach, New Jersey
---
---
Is black nickel finish vacuum compatible?
October 22, 2015
Does anyone know whether black nickel finish is vacuum compatible?

I know standard nickel plating does well in vacuum. However, black nickel appears to be made by depositing a zinc-nickel alloy. Zinc is known to have poor vacuum compatibility because it submlimates, especially at high temperatures.

Thanks!
Brent Zimmerman
- Littleton, Colorado, USA
---
October 23, 2015
A. Black nickel is a very thin plate and is prone to scratching if abused.
When you say vacuum, is that a soft or hard vacuum and at what temp.
I would think that it would work since it is an alloy and not a solution of metals. Try a scrap piece to have a better idea.
Black chrome would be more durable and should not be bothered by a vacuum at a reasonable temp. It does cost a lot more.
Not many shops do either of these coatings.
James Watts
- Navarre, Florida
---
November 13, 2015
Q. As follow-up, the black nickel application is a hard vacuum (i.e., outer space) and the worst-case predicted temperatures are approximately 400 °C.
Since I couldn't find any data for black nickel at these temperatures, I am conducting a thermal vacuum compatibility test.
Brent Zimmerman
[returning]
- Littleton, Colorado, USA
---
December 28, 2015
A. Sorry I am late to the party--black nickel plating.

As a silver smith and metal artist I have explored and used bright nickel and black nickel plating on 101 copper and 260 brass.

The bright nickel at 125 °F with moderate agitation and .07 amps psi(per square inch) at 30-45 min duration plates excellent and has very good flexibility--260 brass plates the best with no hot spots or spotty coverage.

The black nickel however always has a hot spot and the plating can in some instances just rub off---not good for jewelry. Having tried 7 different temp/elect/cleaning/time sequences has led to several pieces that have not released the black nickel.
Whatever plate you choose just make cleaning a super high priority.
Mark Moore
Marks Metal Art - Raytown, Missouri, USA
---
---
Black nickel plating gets white spots only in mirror polished area
January 25, 2016
Q. Hi, Sir, I'm a professional electroplater. I'm in this field since 1985. Bright nickel, Chromium, Gold, Silver and copper plating are my basic products. Now I have start Black Nickel plating. There are some defects I found in this deposit. Mainly it is white spots appears on the surface of the deposit on mirror finish, but on dull or etched areas there is no spot. Can you guide me why it is happened?
Nasir Mehmood Chohan
- Sialkot, Pakistan
---
---
Does black nickel plating need lacquering?
January 7, 2017
-- this entry appended to this thread by editor in lieu of spawning a duplicative thread
Q. Sir,
How durable would black nickel plating be for furniture compared to brass plating. I had furniture brass plated over 30 years ago and it still looks great. All of the plating was clear coated with two coats of an epoxy acrylic. I know brass is super soft and has no wear resistance on its own, but don't know how soft nickel plate is and whether or not that too, should be clear coated. The plating shop I spoke to claimed that nickel does not require a clear coat, but isn't nickel also a soft metal and mostly used as an undercoat for chrome plating?
Martin DiSieno
Hobbyist - Johnson, New York, USA
br
---
January 2017
A. Hi Martin. We appended your inquiry to a thread on the subject where Cameron and James seem to advise that you should probably lacquer it for good life.
Regular bright nickel would not usually be clear coated because the tarnish is not considered unattractive, but black nickel is apparently more subject to corrosion and tarnishing. Brass plating is clear coated not because of its softness but primarily because of its tendency to very bad tarnishing.
Regards,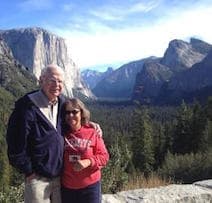 Ted Mooney, P.E. RET
Aloha -- an idea worth spreading
finishing.com - Pine Beach, New Jersey
---
February 5, 2017
A. Hi Martin,
I agree with Ted, Ni plating can become scratched fairly easily and can be discolored especially if it sees a lot of moisture assuming you are referring to Ni sulf. If you mean Ni phos, it may not get scratched too much and discoloration is not usually an issue except for an occasional yellowing but a clear protective coat/lacquer helps avoid scratches and discoloration.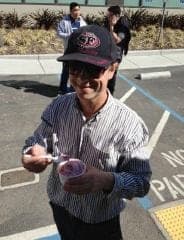 Blake Kneedler
Feather Hollow Eng. - Stockton, California
---
---
March 17, 2017
Q. Hello,
I have a brass product with black nickel plating. I was wondering if I can apply black oxide on it to get an antique look. Is that possible? Or will it wear off the black nickel?

If I used black chrome plating instead of black nickel, can I still apply black oxide on it?

Thanks,
Elie
Elie Michel
- Beirut, Lebanon
---
March 2017
A. Hi Elie. I think I would look into a tinted matte lacquer or clearcoat to try to soften the shine of the black nickel (but your question is vague to me, and guessing whether a finish will "wear off" a "brass product" which could be a thousand different things used in a thousand different situations is obviously difficult).
"Black oxide" could mean something different to a jeweler than to a gunsmith, but if you are referring to the high temperature caustic bath used on gun barrels, it won't work on nickel or chrome plating; if you are referring to some sort of sulfide-based process for cold blackening of copper and brass, I'd agree that its wear resistance is probably low. Good luck.
Regards,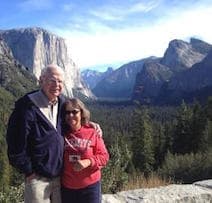 Ted Mooney, P.E. RET
Aloha -- an idea worth spreading
finishing.com - Pine Beach, New Jersey
---
---
Black nickel fading
October 3, 2018
Q. Hi all !
I just came up to this forum searching about problems on dark nickel. It's a great place of information and knowledge.
My problem is the following: I have a zamak-3 knob with copper and bright nickel as undercoating.
The finish is a dark nickel. Problem is that in less than a year the dark nickel fades and bright nickel shows off.
I made a salt spray test and results are extraordinary.
Is it possible that thickness is not enough?
I'm not sure if it has a lacquer on top although it is demanded.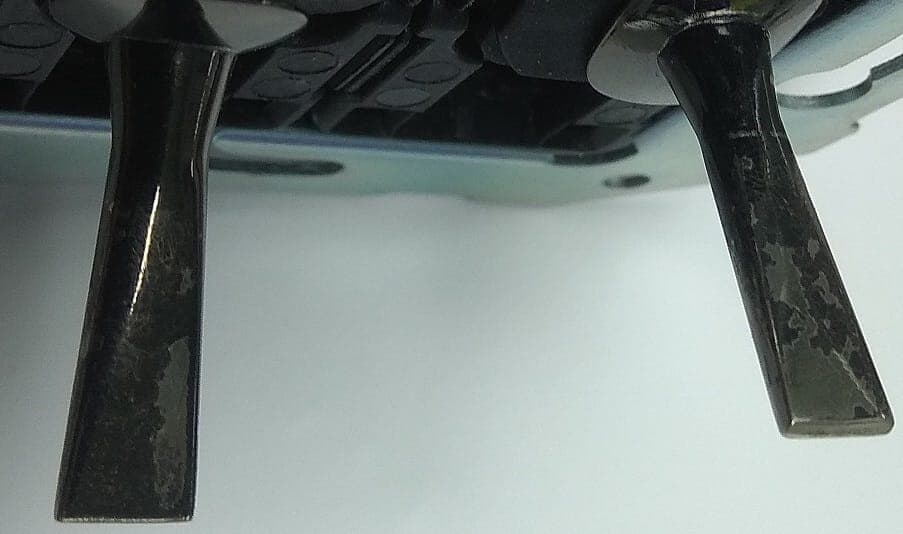 Justin Martin
- Spain
---
October 2018
A. Hi cousin Justin. It looks to me like the knobs were black lacquered or clearcoated after the black nickel plating ... but we can't resolve problems with guesses :-)
If lacquering was "demanded" you must have certifications from your vendor that the parts were in fact lacquered.
From this distance it looks to me like there was poor adhesion of the black nickel and subsequent lacquer to the underlying nickel plating. Do you sometimes buy these knobs in a bright nickel finish? The reason I ask is that blackening must be done immediately (before the bright nickel becomes passive), and a possibility here might be that knobs with bright nickel plating that had become passive were put into a black nickel process and which therefore adhered poorly.
I know from your e-mail address who your company is and what this product is ... but you used a fictitious name, did not supply your city name, and have not told us the application -- so I'm just not sure how much I'm supposed to explain to other readers so they can help you vs. what I've figured out but should be kept confidential :-(
For the readers/responders to not know what this is actually about, and what cause their efforts are contributing to is unsatisfactory for this public forum -- so spill the beans or this response was one-and-done :-)
Luck & Regards!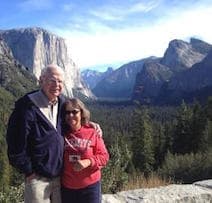 Ted Mooney, P.E. RET
Aloha -- an idea worth spreading
finishing.com - Pine Beach, New Jersey
---
---
February 7, 2019
Q. How can you make a matte black nickel finish darker in color? I have some guitar parts that I have sent to a few plating companies that have failed to turn them black, instead turning them a gun metal grey color. Substrate is steel, and were once chrome, which has been stripped using a bead blaster, along with the copper layer in the middle. Thanks.
What we want: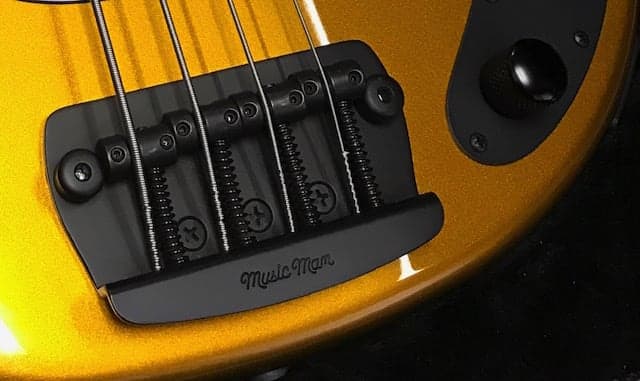 At top right is sample we asked shops to match, bottom left is what we got: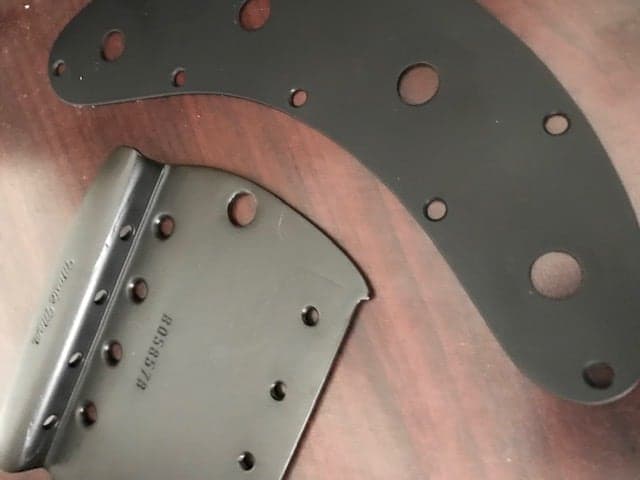 Joe Byers
- Stockton, California, USA
---
February 11, 2019
A. What black nickel process has been tried?
I've used black nickel sulfate and black nickel chloride; nickel sulfate looks similar to your pic; the chloride is darker black, but is extremely soft, so not a good fit for your application.
You could blacken a low-phos electroless deposit. Powder paint would give the best wear characteristic.
Jeff Marten
- Colorado Springs, Colorado USA
---
---
March 22, 2019
Q. Antique Black nickel finish is possible on nickel plated surface? After nickel plating I want to do antique finish on that like brass and copper.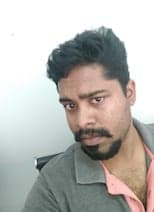 Vasanth kumar
Gold plating - Chennai,Tamilnadu, India
---
April 1, 2019
A. Hi Vasanth,

You may consider plate black ruthenium on nickel deposit.

Regards,
David

David Shiu
- Singapore