Mar. 2, 2017
Thank you cousin Brucie!

On a long drive the other day, I was passing the time listening to disk jockey Bruce Morrow on Sirius satellite radio. "Cousin Brucie" was on my local radio station back when I was a teenie bopper. Listening to him still, the best part of a lifetime later, I began to fully appreciate what a special joy & privilege it has been to have him out there for me for the better part of my whole life.

With his 100 percent upbeat handling of every call and issue -- day after day, year after year, decade after decade -- and his addressing every person on our planet as his "Cousin" -- he has truly made the world a better place.
With a forum available to me now that reaches the entire world (on however small a scale), the best way I can say "Thank you, Cousin Brucie!" is to remember that 'Imitation is the Sincerest Form of Flattery' and to therefore try, within the limits of my slightly sour personality, to imitate him.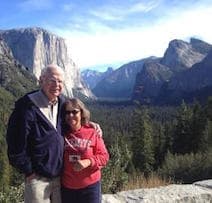 cousin Ted