60,000 Q&A topics -- Education, Aloha, & Fun
topic 30522p3
Clear coating to seal a rust patina finish on metal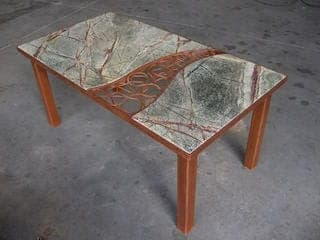 courtesy of John Dupree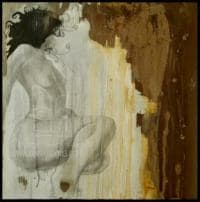 courtesy of Olivier de Géa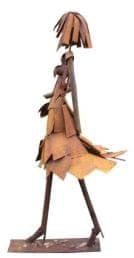 courtesy of
Willemine van Laarhoven
---
< Prev. page (You're on the last page of this topic)
---
A discussion started in 2001 but continuing through 2020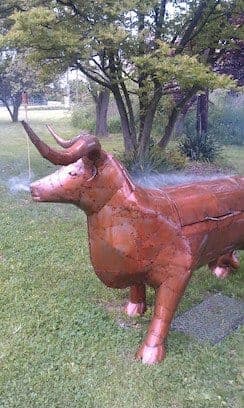 June 25, 2016
Q. Hello, I have a friend that I am trying to help. He bought a bull shaped smoker and the gentleman he bought it from said to put a coat of exterior polyurethane on it once a year to prevent rusting. We have been trying to purchase an exterior polyurethane for metal but have been coming up empty handed...any suggestions? Thank you for your time.
Jay Czernics
personal possession for household use - Pittsburgh Pennsylvania usa
---
June 2016
Hi Jay. I would bet that the typical clear coats in a spray can like Krylon are "exterior polyurethane for metal". Good luck.
Regards,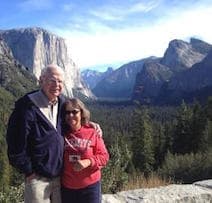 Ted Mooney, P.E. RET
finishing.com - Pine Beach, New Jersey
Aloha -- an idea worth spreading
---
---
August 3, 2016
Q. I'm a mosaic artist and have these very thin rusted metal panels about 12"X 15". I want to adhere ceramic tiles I make to the panels to create wall hangings. The rust is not new, but some will come off if you rub it. Because the panels are so thin, my plan is to attach the panel to a piece of cement backer board or wood with some type of adhesive. This is to prevent the metal panels from flexing.

I read Tom from Minnesota's Feb 1, 2011 post about rinsing the rusted metal with a water and baking soda solution, burnishing the metal with an old leather glove to smooth the surface and then sealing with a matte polyurethane. The panels are for interior not exterior.

My question is about adhering tiles to the metal. Does anyone have any experience in this? Should I seal the metal first and then attach the tiles or attach the tiles and then seal any exposed metal? Since these are for interior, do I need to be concerned about sealing the metal? Thank you.
Yvonne Allen
- Scottsdale Arizona, USA
---
Any one have experience with Penetrol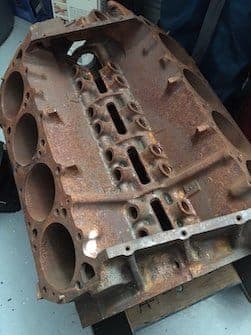 September 17, 2016
Q. I am making a coffee table out of an engine block and it is a beautiful rusted color and I want to keep it this color but the rust is rubbing off so I need to seal it. I've read the posts on this site but no one has mentioned using Penetrol and then sealing with Polyurethane. I read that recommendation on another site. Does anyone have any experience with using Penetrol? If so, does it work? There's lots of holes in an engine block -- I'm not sure about the automotive sealer that everyone is recommending. Please help.
Bert Peake
hobbyist - Broken Arrow, Oklahoma USA
---
September 2016
A. Hi Bert. It's a long thread, so it's easy to miss stuff, but Brad M does talk about Flood's Penetrol [affil. link to product info on Amazon].
Regards,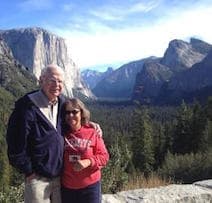 Ted Mooney, P.E. RET
finishing.com - Pine Beach, New Jersey
Aloha -- an idea worth spreading
---
October 5, 2016
A. Hi Bert, I have used Penetrol to seal rusted metal and has worked real well. I used it to seal iron ball finials on fence posts which have been exposed to the weather for many years. The Penetrol has sealed in the rust to preserve the natural patina with no additional rusting. I just used the Penetrol alone with no polyurethane.
Don Edworthy
Landscape Contractor - East Bend, North Carolina
---
February 13, 2017
A. Penetrol will be the easiest, cheapest and most practical product to use to protect rusty metal surfaces and ancient oxidized paint. You just saturate their surfaces with it then wait 12-24 hours for it to dry. Items exposed to the weather will need wiping down with a rag wet with Penetrol once or twice a year to renew the finish. It won't blister and flake off like a coating. It'll consolidate oxidized paint and give it a sheen. It'll rejuvenate old faded fiberglass, too. Just scub it down with fine steel wool soaked in Penetrol, let it sit a spell then wipe off the excess and allow to dry.

Ospho is a phosphoric acid treatment that converts rust into inert iron phosphate, which is black in color. Ospho will dissolve light surface rust and leave a bare metal surface with a layer of iron phosphate a few microns deep. You can apply an automotive clear coat over that or a film of Penetrol. Most paint stores and big boxes carry quarts of Ospho for $15 or so. It also will consolidate old oxidized paint and give it a sheen to boot. It'll be the product to use on old funky vehicles since the rough rusted surfaces will retain a rust colored glazed made with tinted Penetrol and the smooth clean metal will lose the glaze faster for a natural weathering effect due to rain and abrasion by the user. The Ospho sheen will die down from natural weathering though should continue to protect the substrate for a few years before requiring another application.
I've been a painting contractor for over 30 years and use both products to eliminate and prevent rust before applying primers and top coats. Used the above methods on my own older equipment and decorative junk some customers drug home when shabby chic was in. Boiled linseed oil is great for old weathered wood but not ferrous metals. The old school treatment for that is a mix of boiled lard and rosin that's rubbed on then allowed to dry. It needs renewing once a month if left outdoors and twice a year if indoors.
Bill Wilson
- Longview, Texas USA
---
---
How to stop metal sequins from turning copper or black?
June 12, 2017
Q. Hi we are in the business of producing and exporting garments that we embroider with metal sequins.
Before we use the metal sequin we put them through a process of mixing the silver colored sequins in sand and heating them in a steel drum over flame. This turns the silver to a light shaded gold that look like natural tarnish.
My problem is that after the clothes are embroidered these sequins tarnish further and become more copper or black over time.
Is there any process where I can seal the desired tarnish by dipping the lot of sequins into a fixing solution?
Joe Joseph
Fashion - Delhi, New Delhi, India
---
July 5, 2017
Q. Hi
I have rusted some steel poles using acid then Hydrogen peroxide. I have sealed them with 2 coats of acrylic spray gloss then 1 coat of matte for the finish; they will be used outside. I notice that some rust is bleeding through the coating. Is there anything I can use to stop the rust coming through without stripping the finish already applied. Thanks
Alan Knight
- Portsmouth Great Britain
---
August 20, 2017
Q. I just purchased a very old wrought iron scrolled console table with a removable marble top. I'm told it came from Israel. The iron is very oxidized/textured with rust. This piece will become a sofa table in my living room so it will no longer be outdoors. I just want to clean the dusty dirt off (use a shop vac and soft bristle brush?) and preserve its current condition. I'd like to seal it all in with a Matte finish to keep it looking old and protect the rust from coming off onto my carpet. I will protect the bottom of the bottom rail that actually sits on the carpet using protective pads.

What should I use? Will it still continue to rust if I'm keeping it indoors?

Thanks for your help.
Kristine D
Kristine Dent
Interior designer - Danville, California USA
---
November 5, 2017
A. Rusty steel is a beautiful beast, especially when it is left to do its magic; that is to rust. A truly authentic rusty steel that bleeds over your timber, concrete or stone, leaving its telltale sign will pay homage to its bold, brave maker.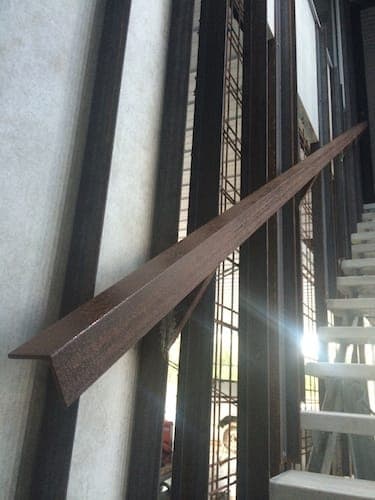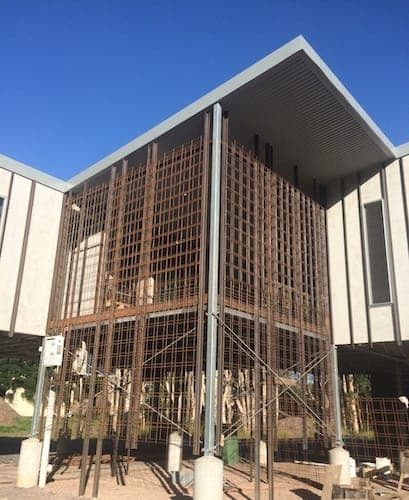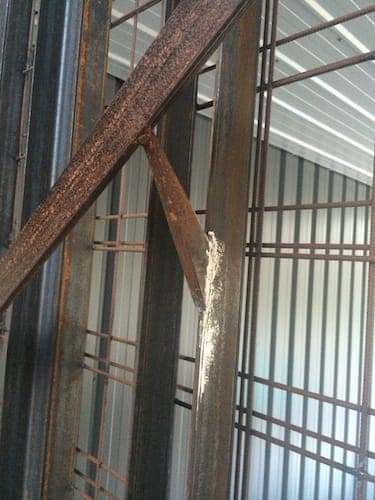 So if that's not you, may I suggest a product I used on a handrail in a semi covered stairwell, one kilometre from a saltwater river.....'Rust master clear metal sealer'. This is available in Australia from the Auto West Paint people.
The outside steel mesh and angle battens have never been treated and never will....till death do us part!
john maher
architect/builder - Queensland Australia
---
---
January 25, 2018
Q. I just bought a life size metal (steel) stallion. It is partially rusted and partially finished. It will be exposed to the elements and a backyard feature, so sprinklers, and weather will hit it. It was an impulsive buy, at a Cavalier horse production, where they had several for sale. I don't know the artist or how to care for it, but they did tell me they are made in Canada. I wondered if I should clear coat it and with what product? I would post a picture but it hasn't been delivered yet. I live in California and we get both freezing at night temps and over 110 °F in summer. Any thoughts would be appreciated.
Chris Wagner
- canyon country, California, USA
---
February 18, 2018
A. There is a company here in Tucson AZ called "Metal Finishes Plus"; they make a clear acrylic sealant that is specifically for clear coat sealing rusty metal. I'm about to use it to re-seal the rustic finish on overlay panels for my garage doors.
Mark Smith
- Marana, Arizona, USA
---
---
May 25, 2018
Q. Has anyone used a product called Everclear for rusted metal (exterior) satin? It appears that this product is not a paint but a resin of some kind. We are working on a Landscape Hotel project in Sedona Arizona and will be utilizing a patina steel panel on much of the site.
Thanks all for the input and ideas. Mike
mike Stevenson
Ambiente of Sedona - Sedona, Arizona USA
---
June 2018

Hi, Mike. Ever Clear is a two-component (2-K) polyurethane clearcoat; 2-K polyurethane products are available from many vendors, and comments about the use of 2-k polyurethane for such an application are welcome. Apologies, but we can't print recommendations or slams of particular vendors or specific proprietary products here though (why?); I realize that some other products were already briefly suggested on this page (a situation which we try to avoid because experience has proven that commercial suggestions are a problem on this no-registration-required site).
Hopefully, readers who have used that specific product will look you up and respond to you in private though. Mind the vortex :-)
Regards,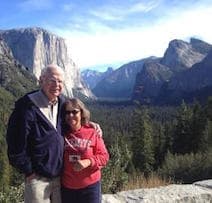 Ted Mooney, P.E. RET
finishing.com - Pine Beach, New Jersey
Aloha -- an idea worth spreading
---
January 3, 2019
A. Wipe rusty area clean, remove any flaky rust. Brush on a coat of Flood's Penetrol [affil. link to product info on Amazon]. When dry seal with oil based matte finish clear coat ... Doing this for years with rusty metal art.
Harvey Larabell
- Oscoda Michigan
---
January 4, 2019
Q. Can anyone recommend a clear coating to seal a piece of steel artisan outdoor furniture so that it will not rust and leave stains on a stone patio, but will still retain its natural look. The piece is a table made from re-purposed materials. The base is a manhole cover, and the post is a former truck axle. I only need to seal the base and post. I don't mind the rusted appearance of the base and post, I just don't want the rust to stain the stone patio below.

Table will be outdoors and exposed to rain sun & snow, in northern Ohio.

Any product recommendations are appreciated!
Rob Olson
- Cleveland, Ohio
----
Ed. note: We do our best to post suggestions for TYPES of products, but not specific brands or sources (why?)
---
January 7, 2019
A. Try nanotechnology based coating (german company SST Nanotechnology
sst-oberflaechentechnik.de/en/resources/SST-Perma-Protector-Plus_en.pdf
Very expensive (1000 eur/1 lit) but very effective too (according to producer). Hope it helps and good luck!
Goran Budija
- Zagreb, Croatia
---
---
March 25, 2019
Q. Good day.
I have sprayed a steel bar counter top with black Patina; it's been a week now and the rust keeps coming back after we have wiped it several times.
What will be the best way to seal it so the rust doesn't keep appearing? I need a Matte finish and also something durable that will last as it is a bar counter.
Can I use a automotive 2-part varnish?
yolandi prinsloo
- south africa
---
March 2019
A. Hi Yolandi. That's probably a good answer, but you can save yourself a lot of work by testing on a sample piece before refinishing your whole bar :-)
Regards,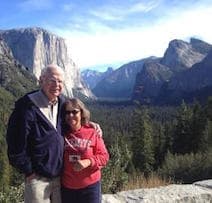 Ted Mooney, P.E. RET
finishing.com - Pine Beach, New Jersey
Aloha -- an idea worth spreading
---
November 2, 2019
Thank you for all the info. I read them all. This is very useful for my current project of rusty metal terrace furniture. Thank you all and Ted for his forum ... and God bless you.
Jacques Proulx
- St-Anaclet-de-Lessard, Quebec
---
---
Coating a structural steel column
June 26, 2020
-- this entry appended to this thread by editor in lieu of spawning a duplicative thread
Q. Can I use a graphite film/paste to finish an exterior structural steel square tube column?
Or penetrol?
J
Jeff Shecter
- Nelson BC, Canada
---
June 2020
A. Hi Jeff. We appended your question to a long thread where several people have related their experiences with Penetrol. But a lot depends on not just environmental conditions, but maintainability as well. You have not introduced yourself yet, so readers don't know if we're talking about one leg on your own hillside cabin where you can change your mind if you don't like the result, or whether you're an architect planning a significant building with 100 such columns.

I'm also making a second assumption that you're trying to maintain a bare/raw metal or rust look on this column(s) because sandblasting, phosphatizing, and painting will surely offer a more durable finish than graphite or Penetrol. I think I would want to use Cor-Ten weathering steel for any commercial undertaking of this type rather than taking a chance on plain steel and Penetrol. Then the Penetrol might give the look you like, and minimize any runny-ness or dustiness of the rust. Second and third opinions are encouraged!
Regards,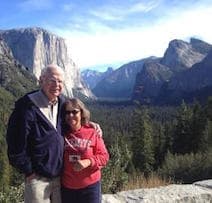 Ted Mooney, P.E. RET
finishing.com - Pine Beach, New Jersey
Aloha -- an idea worth spreading
---
June 26, 2020
Q. We are a steel fabricator. Project is for a house with 8 columns supporting deck and/or roof above. Cor-ten is way too expensive, and client wants to maintain the bare steel look. Sandblasting etc., is too expensive and requires transportation costs to and from, so one of these coating ideas is the preferred option.

Jeff Shecter
[returning]
- Nelson BC, Canada
---
June 2020
A. Hi again. Brad M offers his experience and a video on page 2 of this thread; landscaper Don E says he's used it on fence posts with long lasting success; but painting contractor Bill W says it will need rewiping once or twice a year to maintain the sheen. Harvey L says he used it for years on rusty yard art.

There are graphite coatings applied by PVD processes, but surely this is not what you are talking about. I have heard of graphite as a dry film lubricant but am not familiar with using it as a corrosion proofing material, and it is reputed to be quite corrosive to aluminum in some situations, so it doesn't sound like a good building material to me -- but again I'm talking book knowledge from running this site for 30 years, not any hands-on experience with it. Good luck.
Regards,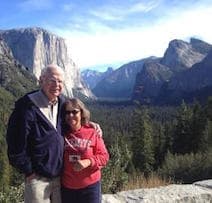 Ted Mooney, P.E. RET
finishing.com - Pine Beach, New Jersey
Aloha -- an idea worth spreading