Where the world gathers for
plating, anodizing, & finishing Q&As since 1989
-----
Corten Steel -- Q&A, Applications, Problems
Q. We have used Corten steel materials in a few of our projects. We are facing some issues like water stain or water mark / moisture marks on planters and sculptures installed out door.
Is there any possibility to remove these water marks as part of preventive or corrective maintenance?
Please, requesting experts advice.


rethish saseendran
qc incharge - uae
August 3, 2022
A. www.richard-brink.de/fileadmin/user_upload/download/pdfs/Materialhinweise/RB_Materialhinweise_Corten_E.pdf
Hope it helps and good luck!
Goran Budija
- Cerovski vrh Croatia
August 17, 2022
A. Cleaning and caring for COR-TEN steel products

"Once the patina layer is formed, COR-TEN steel is extremely low maintenance. Nevertheless,
we recommend cleaning the surface regularly and checking it for any changes (once or twice a
year).

• Do not using cleaning agents to clean the material. It is generally sufficient to lightly brush
the surface in order to remove soiling.
• Never use cleaning agents containing chlorine.
• Use non-ferrous cleaning tools; never touch the surfaces of the material with non-rust-proof
tools (scraper, file, etc.), ferrous sponges or non-rust-proof steel wool.
• Remove protective films early, as otherwise the film and steel surface may bond. Remove adhesive residues with spirit. Warming it up slightly makes removal easier.
• Dissolve scale and grout spots with phosphoric acid and rinse with clear water. Never use cement film remover or diluted hydrochloric acid.
• Avoid strong heat transfer to the material (e.g. from working with an angle grinder, drilling
without emulsion, or from plasma cutting, the effects of fire, etc.)
• Do not allow sparks to touch COR-TEN steel surfaces.
• Freshly welded areas must be suitably cured.
• Ferrous particles must be removed immediately, as they can penetrate the passive layer of the
COR-TEN steel and cause corrosion. Ferrite-free cleaning sponges or similar can be used for
this purpose. If corrosion has already occurred, a pickling treatment may be necessary.
• Remove surface rust immediately.
• Avoid contact with salt.
• Oil and grease can be removed with organic cleaning agents. All cleaning agent residues must
be removed.
• Residual paint can be removed with an alkaline or solvent-based cleaning agent. All cleaning
agent residues must be removed.
• Avoid extraneous rust:
- Work on steel and COR-TEN steel in physically separate areas.
- Use separate tools for COR-TEN steel or ensure that tools are completely free of ferrous particles.
- Do not use transport equipment or hoisting equipment made of steel (forklift etc.), or if
such equipment is used, protect the COR-TEN steel products accordingly using protective
covers."
(According to previous link!)
Goran Budija
- Cerovski vrh Croatia
August 31, 2022
---
---
Q. Hi,
I have a corten steel design fence. The patina became nice and brown in a few months time. But now it seems to blister. Bubbles show up and the nice brown patina falls off.
Corten is known for the self healing of the patina.
Is this a normal process that blisters show up then fall off?

Jean
Jean Nius
- IJmuiden, Netherlands
December 17, 2022
---
---
↓ Closely related postings, oldest first ↓
---
---
Will corten windows & doors survive salty sea air of Mauritius?
Q. I WOULD LIKE TO KNOW HOW TO TREAT CORTEN RUSTED STEEL. I ORDERED TO HAVE MY WINDOWS & DOORS WITH A LOCAL SUPPLIER, UNFORTUNATELY AFTER DELIVERY I REALISED THAT THE METAL USED IS SUPPOSED TO BECOME RUSTY IN SHORT PERIOD OF TIME AND IS NOT AESTHETIC. I WOULD BE GRATEFUL IF SOMEONE COULD HELP ME KNOW MORE ABOUT THIS METAL AND ITS INCONVENIENCE AND HOW TO TREAT IT. THANKING YOU IN ADVANCE FOR YOUR COLLABORATION.
BECHE BRUNO
- MAURITIUS (Indian Ocean)
2002
A. Corten steel is a special steel used in architecture to give a pleasing (to some!) patina. The steel is designed to "weather" or "age" to give a coppery colour that will improve with time. It is resilient to many corrosive atmospheres. If you do not like it, I suggest you remove the patina and paint it with suitable paints.

Trevor Crichton
R&D practical scientist
Chesham, Bucks, UK
A. I stumbled upon this website and found this question. Leave the Cor-ten steel alone. Let it patina. It is beautiful.
Dan O'Mara
- Minneapolis, Minnesota
Q It is a beautiful finish aesthetically. And I agree that it should be left alone.
Does anyone know the life cycle of this finish and do companies warranty it?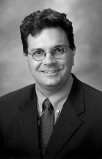 Joeey Poitevin
- Jackson, Mississippi
2003
A. Sir;

1. The Corten steel in your case should not be used for windows or doors. Corten Steel in primary used for bridge frame and structure usage.

2. if you must use Corten Steel, you need to get a prepaint or coated type, check with US Steel Construction manufacture. If you leave your Corten steel window and door as it is, it is unsightly and the value of your property will be affected because appearance is important for property value. Also in addition, over a long period, it will just become a pack rust looking, some may find it okay but I can ensure that majority of regular folks will not agree with it.

3. Corten Steel has a very good tensile strength but is not recommended for any residential usage. Anyhow, no one say you have to.

4. You should treat the Corten steel with a VOC corrosion inhibitor. Select the one that will give you the finishing that you want. Normally, a good VOC corrosion inhibitor should give me a long term protection as well as a smooth finishing.
Danis P
[last name deleted for privacy by Editor]
engineering service - Ontario, Canada
2005
A. I am a student at FSU and have been working with Corten material during class. We have a Corten sculpture here on campus and it has a nice dark purple color. It looks black from a distance. the oxide layer will not degrade, our sculpture has been up since 1980 and it still looks great.
Kenneth C
[last name deleted for privacy by Editor]
Ferris State University - Big Rapids, Michigan
2005
Penetrol

(as an Amazon Associate
& eBay Partner, finishing.com earns from qualifying purchases)

A. In a previous life I have priced work for an award winning architect named Sean Godsell, who regularly specifies Corten as an exterior cladding on the houses he designs (often in coastal environments). To accelerate the corrosion process he requests that "Penetrol" ⇨
be applied (commonly used as a paint thinner). It proves to be very successful. I also believe that the Corten can be later sealed for internal use, however I'm not certain of the appropriate paint to use.
David Down
construction - Melbourne, Australia
April 21, 2008
A. We are a window manufacturer that produces windows in Cor Ten steel among other materials. The engineer that says it should not be used for windows should know that it is very common in Europe where our system comes from. It is quite expensive about three time the cost of galvanized steel. Beauty is in the eyes of the beholder, I myself do not like the look but some do. It requires no maintenance.
Richard Sussman
- Port Washington, New York
July 9, 2009
A. We are a distributor of high end architectural windows. One of our products is available in Corten steel. The way we treat the finish is after fabrication it's allowed to weather for 2-3 weeks to develop the desired patina. The loose "dust" is then removed and a coat of wax sealer is hand applied giving it a very unique leather-like look. This finish lasts indefinitely. Corten if left alone will take 2-4 years to reach it's peak patina and then should remain in that state with very little change.
Bill Polinsky
steel window supplier - Bridgeport, Connecticut
July 16, 2009
A. Hi. "Corten" is a trademark of US Steel for "weathering steel", but US Steel only makes it in limited shapes anymore. When people speak of Corten, they usually just mean "weathering steel", which is described in ASTM A242 [affil link] (Cor-ten A) and ASTM A588 [affil link] (Cor-ten B).
I don't claim experience with weathering steels, but based on my reading I disagree a bit with some of the responses. Weathering steels are not resistant to salt air, both because the salt causes pitting, and because it is hygroscopic and the steel tends to stay wet, which prevents the proper patina from forming. What is beautiful and stable in Minneapolis, Jackson, and Big Rapids might be nothing but a rusty mess on an island in the Indian Ocean. Along with the many Corten successes, there have been spectacular failures; for example, Aloha Stadium in Honolulu has never stopped rusting and has required millions of dollars in rust treatments.
But because Corten's composition differs only slightly from standard hot or cold rolled steel (it is a low alloy), and from my reading, I would agree with Trevor & others and not anticipate any problem in waxing it or pretreating & painting it. Good luck!
Regards,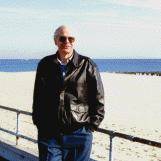 Ted Mooney
, P.E.
Striving to live Aloha
finishing.com - Pine Beach, New Jersey
---
---
SA Equivalent for Cor-ten A
Q. Does anyone know if there is an ASME or ASTM equivalent for the European material Cor-ten A?
Albert Verduyn
Boilermill - Holland
2005
A. COR-TEN A is a U. S. Steel trademarked HSLA weathering steel with a minimum yield point of 50,000 psi and an atmospheric corrosion resistance 5 to 8 times that of carbon steel. Applicable standards are
ASTM A242 [affil link] "Standard Specification for High-Strength Low-Alloy Structural Steel"
and
ASTM A606 [affil link] "Standard Specification for Steel, Sheet and Strip, High-Strength, Low-Alloy, Hot-Rolled and Cold-Rolled, with Improved Atmospheric Corrosion Resistance".
Ken Vlach [deceased]
- Goleta, California

Finishing.com honored Ken for his countless carefully researched responses. He passed away May 14, 2015.
Rest in peace, Ken. Thank you for your hard work which the finishing world, and we at finishing.com, continue to benefit from.
---
---
Multiple threads were merged: please forgive repetition, chronology errors, or disrespect towards other postings [they weren't on the same page] :-)
---
---
Corten for Ship Repair
Q. I work in ship repair. We need to weld double patch on corroded area of gas air heater water washing drain hood and basket casing. Can anybody help how economical if we use Corten steel? Roughly how much is Corten steel in USD per kg? Thanks
James Jimenez
- Singapore
2006
A. COR-TEN IS GOOD.

While reading, I noticed that someone wanted information on price of Corten.

It is around 1350 USD/MT.
VIMAL JAIN
- India
October 9, 2010
---
---
Q. Is Corten Steel good for manufacturing boats? Is it good in water environment if painted?
Norman Parmley
student - New Bern, North Carolina
March 5, 2008
Q. Someone asked if it was OK for making boats. No answers yet. Has anyone any thoughts on this?
Stamford Stoddard
buying a 16 metre boat - Chichester West Sussex UK
May 19, 2011
---
---
Use on interiors: does it rub off?
Q. Hello, I am a builder and my architect has specified Corten steel for use above an interior fireplace and on the face of the hearth. Once installed the steel will not be subject to any moisture. I assume I should pre-rust the steel before installation to get the corroded look that is so attractive with Corten.
My questions are:
1. Will it corrode in a dry environment?
2. If I am to pre-rust it is there any treatment I should use on the steel to remove oils or other contaminants.
3. Should I use sea water to hasten the corrosion? I have actually tried a few samples using sea water and have had varying success, some with pretty good results, others that the corrosion is very spotty, as if something present on the surface was preventing the corrosion.
4. If I achieve the desired level of corrosion before installing the pieces, can I seal it to prevent people in the house from getting the rust on them or their clothes?
Mr. Courtney G
[last name deleted for privacy by Editor]
construction - Santa Cruz, California
2006
Q. Looking for the follow up on Mr. Courtney G's interior Corten questions. I too am building and we are using Corten to clad fireplace, hearth and surrounding wall. We are looking for help in areas of thickness used, mounting, and sealing so customer won't get it on themselves.
F Heathen
- Madison, Wisconsin
January 31, 2008
Q. Should Corten steel panels rust to the point that you can rub the color off easily?
Robert Vtinreo
installer - Watertown, Minnesota
February 12, 2008
A. Hi. The rust will brush off, and the customers will get it on themselves. I think it is may be more practical to paint the steel a nice rusty color if people will be touching it. Companies which supply Corten roofing also offer painted steel in very closely matching colors. Good luck.
Regards,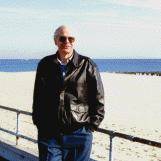 Ted Mooney
, P.E.
Striving to live Aloha
finishing.com - Pine Beach, New Jersey
A. If you have to paint it and want it to last, wire brush off the worst till you have reached an acceptable finish level, it does not need cleaning back to perfect, then paint with Hammerite Rust Cap [affil link], this is a bonding paint available in many colours.

it will last for years and should prevent further rusting.

Friends and I have used it for over 30 years and never found any problems, we have even used it to cover the bottoms of cars to delay salt corrosion, as our local authorities believe in very liberal applications of salt on our roads.
Peter Nixon
- Middlesbrough, UK
2007
----
Ed. note: Rustgrip was engaged to repair Aloha Stadium in a similar manner in 2003. You can google the terms and get an update from them.
---
---
Permacoat

(as an Amazon Associate
& eBay Partner, finishing.com earns from qualifying purchases)

Masterclear

(as an Amazon Associate
& eBay Partner, finishing.com earns from qualifying purchases)

Q. Is it possible to stop weathered Corten from ending up on the clothes of the general public. Can it be sealed after weathering?
Tim Farrow
landscape architect - England
December 16, 2011
A. Hi Tim. The rust will rub off. Clear coating or painting Corten should not be difficult, but a chain is only as strong as its weakest link; so, with the rust not tightly adherent to the substrate, the clear coat adhering to the rust may not be much help. I'd try a clearcoat that is really watery, and really "wets", and hope for some bite through the rust and onto the steel.
Regards,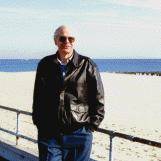 Ted Mooney
, P.E.
Striving to live Aloha
finishing.com - Pine Beach, New Jersey
A. The Corten steel finish can be coated using a water based coating Perma Coat then finished coated with Master Clear from Modern Masters. I have seen this effect extensively used in Spain and Portugal.
neil cody
design - Vancouver, BC, Canada
January 30, 2009
----
Ed. note: Readers, to the extent practical, please try to talk about the technologies employed, rather than offering testimonials to brands ( huh? why?). Thanks!
---
---
Q. Want to use container to build a house project in Thailand Bangkok.
Want to protect Corten steel from rusting after I sandblast.
Jean Ferron
- Thailand
April 16, 2010
---
---
Does that come in Black?
Q. I am using Corten steel (6 mm thick), but would like to achieve a almost uniform black color for a special application. Does anyone knows any 'tricks' or procedures ?
thanks for any reply.
Michael P
[last name deleted for privacy by Editor]
- Adelaide, South Australia
2006
A. I work as a contractor and we have had rust stain problems with the Corten steel. I am not sure this helps with the original question, but we have used a "blued" metal with a clear powder coat finish to achieve a nice mottled, but rust free look. The "bluing" is done by hand, I believe it is the same chemical used to maintain gun barrels. (at least, that is where I first heard of it).
Colin Thompson
- Los Angeles, California
---
---
Q. Can anyone assist in what material should be used to clean spray paint (probably cellulose) graffiti off the face of CorTen steel cladding without damaging the surface.
Michael W
[last name deleted for privacy by Editor]
architects - London, England
2006
---
---
Q. All of my impressions of Corten is that once up it doesn't need to be maintained. I am using this material as part of entry sign for the community of San Pedro, California.

I am concerned with graffiti and general wear as it will be in a maritime climate.

Thanks.

I am a Landscape Architect with the City of Los Angeles, Recreation and Parks, Advance Planning.
Craig R
[last name deleted for privacy by Editor]
- Los Angeles, California
2007
---
---
Achieving even rusting
Q. Even rusting of weathered steel? I am creating an outdoor sculpture (about 2.2 m high x 2.5 m wide) of 6 mm thick weathered steel and need the surface to rust uniformly and quickly. I have only a couple of months to get it to a reasonably even surface, and there are laser cut outs in the steel. The sculpture will be installed outside. Any suggestions?
Chris Cathie
sculptor - New Zealand
April 3, 2008
A. I AM BUILDING CUSTOM HOMES MADE OF CORTEN. WHAT WE HAVE FOUND TO GET THE WHOLE HOUSE TO RUST EQUALLY IS TO HAVE IT SODA BLASTED. IT IS LIKE SAND BLASTING, BUT USES A BAKING SODA TYPE MEDIUM. AS FOR THE INTERIOR WALL PANELS THERE IS A PRODUCT THAT DOES SEAL THE MATERIAL, BUT IT IS AN OIL BASED PRODUCT AND DOES TAKE A LONG TIME DRYING. IF YOU ARE IN NEED OF REMOVING PAINT OR GRAFFITI IS TO SODA BLAST IT. THE BLASTING WILL NOT ROUGHEN UP THE SURFACE.
CHRIS MILLER
STRUCTURAL STEEL FABRICATOR AND INSTALLER - PHOENIX, ARIZONA
A. Abrasive blasting is the way to go for an even rust finish.

I have found that the original rusting stage does produce staining but once this has been achieved the run off is minimal. The nature of corten, as I understand it, is that the oxidation layer becomes very dense and this protects the underlying material. There is not a continuation of oxidation into the material so there is no more oxides running off!

I love the dry dusty appearance of the corten and have never sealed it because I don't want to loose this. Is there any processes or materials that can seal the surface but leave the dry finish.

From my reading of any material about corten I understand that a coastal situation is not recommended but as David Brown has stated above he has done this.
I am trying to convince a client at the moment that corten will be suitable for a balcony balustrading on a house right on the beach here in WA.

can any body help me?
Rob McCulloch
- Perth,W.A. Australia
June 25, 2010
---
---
Q. After blasting the Corten steel surface is within no time black.
Is this copper, chrome or phosphor oxide which is left behind the surface and can we paint over this surface?
Erwin Nijman
inspector - Holland
March 10, 2010
---
(you are on the 1st page of the thread) Next page >
---