Where the world gathers for
plating, anodizing, & finishing Q&As since 1989
Corten Steel -- Q&A, Applications, Problems
-----
---
---
May 28, 2008
Q. Corten staining its surroundings?
I want to follow up on the discussion of Corten steel in signs. I'm interested in using Corten as dimensional letters/graphics on a monument sign. As the material oxidizes to its stable state should I anticipate streaking on the face of the sign?
Gary Fedota
- Atlanta, Georgia
---
A. Hi Gary. The runoff continues, and is a definite problem when buildings are put on concrete with no allowances for it. But whether it's enough to be a staining issue on the balance of your sign is harder to know. I suspect that if the sign is not absorbent, it's not going to be a problem.
Regards,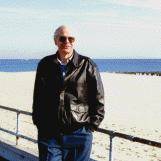 Ted Mooney
, P.E.
Striving to live Aloha
finishing.com - Pine Beach, New Jersey
---
---
Speed up Cor-Ten weathering process
2003
Q. Can you please advise how a person can speed up the weathering process on Cor Ten steel to get the uniform rusted look. I have a customer fabricating a sculpture and would like the total surface rusted before placement. Can any chemical be used?

Thanks,
Don Rau
steel supply - Manistee, Michigan
---
2003
A. A slightly acidic, iron chloride solution should work. Take a 5-gallon plastic pail, add some rusty steel scrap, 3 gallons of tapwater, some salt and a gallon of hydrochloric (muriatic) acid. Let it react until the fizzing slows down, then apply to the sculpture with a paintbrush, polypropylene bristle broom, or similar. If dripping would be a problem in the location, use a polyethylene dropcloth. Let dry overnight, then hose off.
Ken Vlach [deceased]

- Goleta, California

Finishing.com honored Ken for his countless carefully researched responses. He passed away May 14, 2015.
Rest in peace, Ken. Thank you for your hard work which the finishing world, and we at finishing.com, continue to benefit from.
---
---
August 5, 2008
Q. I wondering if I could get the same results as Corten with any other metal? I am looking for some other product which give me the rusty look but no stain or at least not too much.

Thanks,
mario gonzalez
architect - NYC, New York
---
June 2013
A. Hi Maria. I think a low grade of stainless steel, perhaps a 4xx, will work. Try soda blasting it for evenness and to remove any passivation, then maybe wiping with diluted vinegar a few times over the course of a few days, then neutralizing with baking soda and a hard rinse.
Corten / weathering steel is only "better" in that it has very little expensive ingredients in it so it's very affordable. If the project can afford stainless steel, my bet is there will be far less staining.

Regards,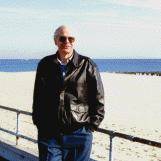 Ted Mooney
, P.E.
Striving to live Aloha
finishing.com - Pine Beach, New Jersey
---
May 13, 2009
Q. MY ISSUE IS A SIMPLE ONE. I HAVE USED CORTEN SQUARE TUBING, SQUARE BAR, AND FLAT BAR TO BUILD A BEAUTIFUL GAZEBO AND RAILING IN MY BACKYARD. IT HAS RUSTED TO A BEAUTIFUL DEEP REDDISH RUSTY COLOR THAT ONLY CORTEN CAN DO.
BUT IT CONTINUES TO DRIP RUST ONTO MY GRAY GRANITE PATIO, DISCOLORING AND STAINING IT. I DON'T KNOW IF I SHOULD NOW SEAL IT TO STOP FURTHER RUST DRIPS, WHETHER ANY TYPE OF SEALER SHOULD BE USED THAT WILL NOT DISCOLOR MY EFFORTS AND HOLD UP OVER THE YEARS, OR ANY OTHER SOLUTION TO MY PLIGHT. I WOULD APPRECIATE ANY AND ALL HELP.
LOUIS HOWARD
- WESTPORT, Massachusetts
---
July 9, 2009
Q. Hi I saw a person rolling on what he called an Oil based smelly coat coat to seal that sexy rusty metal artwork.

What is it called? Please name a brand or two.
Max Golem
artist - Australia, Melbourne
----
Ed. note: Apologies but we can't name brands ( huh? why?)
---
October 29, 2021
A. Lanolin based oil. May have to repeat every 6 months depending on exposure to weather.
Mark Rekdahl
Metal Refinisher - SAN BERNARDINO, California
---
October 1, 2009
Q. Has anything conclusive been offered in terms of stopping the rusting process of Corten?

I have a client who now likes the dark gray of the initial Corten state (and I do in this instance as well) and would like to know if there is some proven or tested method of removing what little rust that has formed and then seal it to remain as a raw, deep gray metal.

Thank you!

Mario
Mario C
[last name deleted for privacy by Editor]
- Los Angeles, California
---
June 2013
A. Hi Mario. We appended your inquiry to a thread which, if not offering a universal silver bullet, at least tells you what other people have been doing. Good luck.

Regards,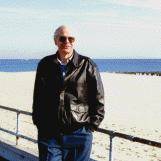 Ted Mooney
, P.E.
Striving to live Aloha
finishing.com - Pine Beach, New Jersey
---
---
(2008)




Q. I am looking for some Cor-Ten samples; including corrugated, and perforated.
Can anyone recommend a reputable company that will provide specs with the sample?
Any ideas for other interesting metals for exterior uses?
Tim Koelle
artist - NYC, New York



---

Hi, Tim. Major national roofing companies will do this. But we don't offer opportunity to commercially profit from postings because it's like raw meat to hyenas: it attracts shills posing as satisfied customers, and precipitates a race to the bottom as each sales manager posts 5 reasons his company is better than the previously mentioned one :-)
Our postings are restricted to technical issues; we don't print any recommendations of suppliers. Sorry.
Regards,

Ted Mooney, P.E.
Striving to live Aloha
finishing.com - Pine Beach, New Jersey


---
---
Sculpture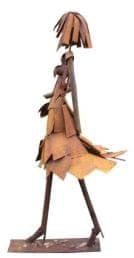 March 28, 2009
I love Corten steel for its color and turn it into women.
You get a kind of black color if you leave 2 pieces on top of each in a wet environment.
This is one of my women. Height 1.60 m.

Willemine van Laarhoven
sculptor
Willemine van Laarhoven
- Holland
---
March 28, 2009

For cold steel, she's quite "hot", Willemine :-)

Regards,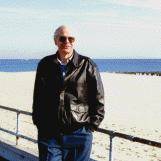 Ted Mooney
, P.E.
Striving to live Aloha
finishing.com - Pine Beach, New Jersey
---
December 8, 2010
Q. We have a metal sculpture fabricated in Core Ten that was graffitied. The only way we could remove the graffiti was with a wire brush which took us back to the bare metal. I know that eventually the patina will weather out but as this sculpture is "high visibility" and I know will get "hit": again, is there any way the bare surfaces can be treated to promote quicker oxidation.
Fred West
Marble West - South San Francisco, California USA
---
February 3, 2011
A. To obtain a quick patina on Cor-ten you can try to use some sulphuric acid or hydrochloric acid. You will have a rusty surface within a day :-)
Careful when applying!
Endre Kalmar
- Budapest, Hungary
---
---
Cor-tens in a Fountain ...
May 28, 2009
Q. Has anyone tried - or know of - using Corten Steel as a planter in a fountain? Wondering if it will completely corrode, or it will retain its structural integrity. The architect is using Corten and we'd like to stick with the same material.
Barry Miller
Design Studio - Miami, Florida
---
. . . which one will the fountain bless
May 31, 2009
Q. Greetings,

I am a licensed contractor specializing in water feature design and construction. Currently I am writing an article about one of the three projects we have worked on using Cor-Ten.
Please be so kind to answer the following questions I have not been able to answer.
1. I have Cor-Ten as a metal alloy, is there a better way of describing it?
2. Is it a type or cousin of Stainless? is it welded like stainless?
3. We made a 40'x60' perimeter of 3/4" Cor-Ten and I want to include the weight in the article. What is the approximate weight of a Cubic foot of Cor-ten?

In cooperation,
Jim Wilder
pond and fountains - Santa Rosa, California
---
A. Hi Jim. You seem to be the perfect person to answer the question immediately above yours :-)
1. One reason stainless steel isn't used almost everywhere is cost. It's usually about 18% chromium and up to to 12% nickel, and those metals are quite expensive compared to iron/steel. Cor-ten is "almost" plain steel, just a bit extra of some pretty standard ingredients in steel making, totaling under 3%. So it's cost is closer to plain steel than to stainless steel. The best description may be "weathering steel".
2. It's welded like steel but with proper rods, and there are warnings that the weld zone may not patina like the rest unless some special things are done.
3. Like other steels, the approximate weight is .284 pounds per cubic inch.
Good luck with the article.

Regards,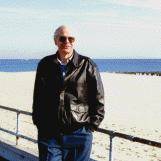 Ted Mooney
, P.E.
Striving to live Aloha
finishing.com - Pine Beach, New Jersey
---
May 20, 2010
Q. I am an architect and have designed a fountain that has a rusted panel. We like the level of the rust in terms of a patina and want to keep at this level. If I apply oil to the surface should this suffice? If so, what type of oil should I use?
Edwin Folk
archtiect - Osaka, Japan
---
---
February 16, 2010
Q. I assume Corten has no fire rating? We want to use it as a facing on an external boundary wall situation which requires 30 minutes rating. Can it be mounted over a suitable rated board behind?
Dave Varney
architects - St Austell, Cornwall, England
---
June 2013
A. Hi Dave. Corten is essentially steel, with a couple of percent of alloying materials -- so whatever that means in terms of fire rating :-)
Regards,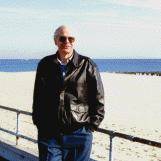 Ted Mooney
, P.E.
Striving to live Aloha
finishing.com - Pine Beach, New Jersey
---
---
July 30, 2011
Q. I have leased a building that has a large Corten fascia. The previous owner had large letters on the fascia. After removing the letters and wire brushing the surface, you can still see the out line of the letters. Is there a product to remove all the rust before applying new sign?
James DeGroff
- Palm Desert, California USA
---
---
Bonding stuff to Corten
June 10, 2013
Q. If I want to construct a sign of Corten and have some acrylic plastic mounted inside of the steel, what bonding agent would be correct and what preparation to the steel would be correct?
larry glickman
- Portland Oregon
---
June 17, 2013
A. Hi Larry. Corten is essentially steel. There is little difference in composition. So I would suspect that soda or bead blasting is probably fine; you don't want to try to glue to rust.The right solvent for cleaning the plastic probably depends upon the type of plastic, but I think acetone would work if you don't overdo it (the acrylic may be soluble in acetone). There are lots of adhesives but I don't like to say one is better since any of them should be fine.
Regards,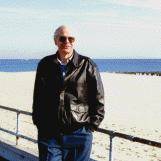 Ted Mooney
, P.E.
Striving to live Aloha
finishing.com - Pine Beach, New Jersey
---
August 19, 2013
Q. Can you drill CorTen plates and I beams? What is the best bit? I know go slow and use oil but any other tips would be appreciated. Thank you.
Lee Ann Pantalone
- Bloomfield Hills, Michigan, USA
---
August 22, 2013
A. Hi Lee Ann. My understanding is that Corten is quite similar to plain old mild steel, so I don't think it work hardens, and advice about machining mild steel probably applies to Corten. Yes, I think it's easily drilled and doesn't require exotic drill bits.
Regards,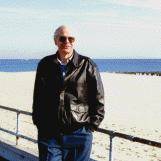 Ted Mooney
, P.E.
Striving to live Aloha
finishing.com - Pine Beach, New Jersey
---
October 7, 2013
Q. I have Corten fencing around my home which is rusted and the look we want to keep. Have noticed we are getting marks on it..from bird droppings and cats paws, as well as oily markings from people who push the gate to open it.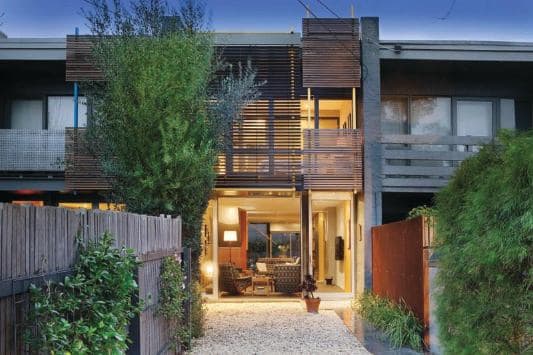 How can I get it to return to the rust in these areas?
Any advice would be greatly appreciated :)
Deborah Johns
- Melbourne, Australia
---
---
November 26, 2013
Q. Hi, I was wondering if it's possible to purchase corten rivets or screws for fixing corten?!
Cheers Grant.
Grant Jamieson
Owner Builder - Rye Victoria, Australia
---
---
April 17, 2014
A. For the person whose outside Corten sculpture is staining the concrete below...I would suggest that you go with the flow (of rust off the Corten)...and stain the concrete to a color as close to the Corten color as you can find...and then let the Corten be...as to sealing Corten...IMHO it defeats the purpose of the material...to create an oxidized layer that, supposedly, prevents further oxidation...speaking of which...how can it really prevent that if that rusty junk keeps flowing off? Isn't it, slowly, but continually oxidizing?...if you have to seal the Corten you are better off just painting "regular" steel
William McNally
- Madison, Wisconsin USA
---
---
April 11, 2014
Q. Hi, My name is Deanne and I am a Community Strategies Coordinator involved in heritage programs and projects for the region. One such project is the installation of heritage plaques throughout our community. we have installed 14 plaques in 2013 and noticed that many of them are not oxidizing uniformly. There appears to be rust stains along the bottom as well as rust 'runs' down the front of the steel.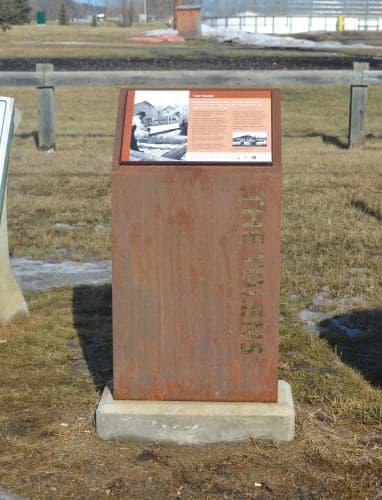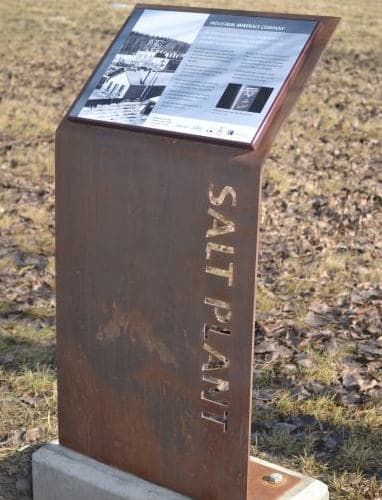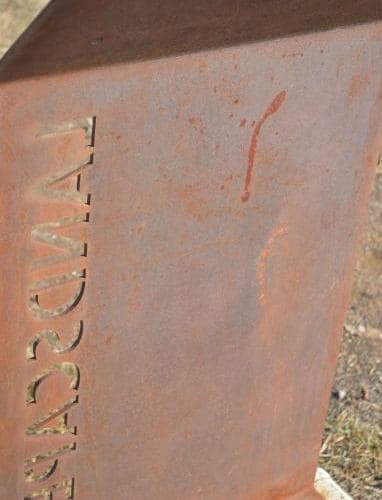 Is this a natural part of the transformation of the patina or is something else occurring that we need to take action on? I thank you in advance for any information or advice you may offer.
Deanne Lawrence
Regional Municipality of Wood Buffalo - Fort McMurray, Alberta, Canada
---
April 2014
A. Hi Deanne. We appended your question to a thread which may answer it for you. Please see the 'Achieving even rusting' subheading; it suggests abrasive blasting. If you were to use soda blasting or dry ice blasting, it should be safe with little or no cleanup. Good luck.
Regards,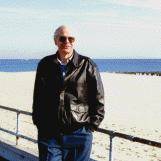 Ted Mooney
, P.E.
Striving to live Aloha
finishing.com - Pine Beach, New Jersey
---
April 22, 2014
A. The "pattern" of rusting is highly subject to environmental conditions. Blotches can come from spills of various sorts, vertical streaks from dripping water, etc. It's also generally not a totally uniform process.

If those are steel plates supporting those plaques, then what is shown in the photos is about what I'd expect after a year or two of sitting outside. You can take action if you don't like the way it looks, but if the question is just between "is this normal?" and "is something goofy happening?" I would go with "normal".

If those are stainless steel plates, you have a major problem and they should be cleaned up and passivated immediately.

Ray Kremer
Stellar Solutions, Inc.

McHenry, Illinois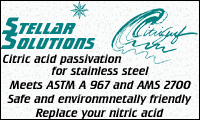 ---
May 5, 2014
Q. I am considering using Corten as a garden wall between a hedge and an herbaceous border. Does anyone know if any of its properties can damage plants? Thank you.
Annie Rhodes
- Borders, Sotland
---
May 2014
A. Hi Annie. As an aside, to help people understand what Corten is about: although stainless steel would rust much less than plain steel, it is far more expensive, and it looks very different ... so it's impractical for a lot of applications.
But people have known for a long time that the rust on plain steel is hygroscopic, fluffy, and poorly adherent, which leads to continuing rust and corrosion. So the researchers at US Steel asked themselves whether it was possible to make some fairly small adjustments to the formulation which would be quite inexpensive and which would have little effect on the properties of the steel itself, but which would improve the adhesion of the surface rust and reduce its porosity in order to substantially slow down the rusting ... Corten or "weathering steel" is the tweak that they came up with.
Regards,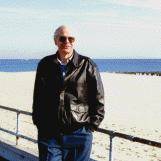 Ted Mooney
, P.E.
Striving to live Aloha
finishing.com - Pine Beach, New Jersey
---
May 5, 2014

Thank you very much indeed Ted.
Annie Rhodes
- Borders Scotland
---
---
June 2, 2014
Q. I am looking to put up a small privacy wall 17' x 24"- what thickness of corten do I need to use? also can I just dig some footings and pour concrete with metal poles to weld to the back of the corten sheet or do I need to bury any of the metal.
Donna Castle
- Dallas, Texas USA
---
June 2014
A. Hi Donna. Your questions require engineering work and are not easily dispatched -- which is not to say that experienced tradepersons can't play it by ear to a workable answer; they do so all the time.
Although corrugated roofing panels of the thinnest gauge commercially available will be quite strong against bending, a moderate wind will exert a good force on something 17 foot long x 24 inches high. But if you put in 5 support posts, so the span is 4' 3", it will probably prove practical. The steel posts will last longer and work better if set in concrete than if driven directly into the ground.

Regards,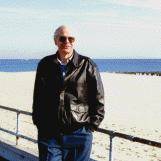 Ted Mooney
, P.E.
Striving to live Aloha
finishing.com - Pine Beach, New Jersey
---
---