60,000 Q&A topics -- Education, Aloha, & Fun
topic 30522p2
Clear coating to seal a rust patina finish on metal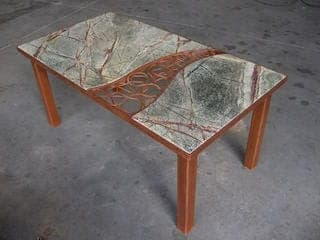 courtesy of John Dupree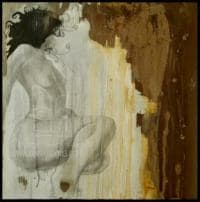 courtesy of Olivier de Géa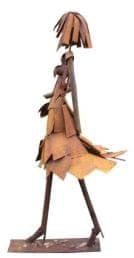 courtesy of
Willemine van Laarhoven
---
---
A discussion started in 2001 but continuing through 2020
May 10, 2011
Q. Hello;

I see many samples of rusted steel art. The colors vary from bright orange to reddish brown and darker. Why the difference? Would it change over time? Air quality? I am planning several installations for an interpretive exhibit and want to know what to expect/control.

Thanks;
Chris
Chris Au
Exhibit developer - Vancouver, BC, Canada
---
---
April 24, 2012

-- this entry appended to this thread by editor in lieu of spawning a duplicative thread
Q.
Dear Sir,

I have a challenge.Can we clear coat a sheet metal with little rust on it without remove the rusts? We want to clear coat the parts while keeping the rust on the metal to make it look old. Is it possible? What is the best way to achieve this?

Thanks,David
David Wei
- Fj, China
----
Ed. note: We appended your inquiry to a thread where we think it's already answered, David. See the entry from Tom D. of Crookston, Minnesota. Good luck.
---
April 26, 2012
Q. I need to rust 50 ft. of steel chain 1/4 inch thick links for use in hanging chandeliers in my renovated barn. Can I soak the chain in a large bucket with vinegar? Should I add salt to it? Soak in muriatic acid? I need to have it done within the week because my electrician is hanging my chandeliers. Then spray polyurethane on it? I just need to do this for the patina.
Donna Genova
- Quakertown, Pennsylvania, USA
---
April 27, 2012
A. Hi Donna.
Vinegar and other mild acids dissolve steel but they dissolve rust even faster. So immersion in vinegar usually doesn't cause rusting. Either immerse the chain in bleach, or spritz it with vinegar and salt (repeatedly wet it and allow it to dry). Never mix bleach with anything, especially acids like vinegar.
Regards,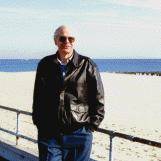 Ted Mooney, P.E.
finishing.com - Pine Beach, New Jersey
Striving to live Aloha
---
May 3, 2012
Q. Hi, I just purchased a 1954 Chevy Truck, it has that Patina/rusty look that I want to keep, but I want to seal it especially the bed because I'm a photographer and I don't want the rust to get on peoples clothes. I've been reading all the Q & A's here and if I'm understanding correctly, I should first put vinegar on it, right? do you mix it with anything, or just spray it on and let it dry then put a clear coat. Or does it have to be washed off first? OR do any of you have any suggestions on what to use to seal the rust (not get rid of it) on an old truck? I'm also understanding that if you don't use the vinegar, the rust will continue causing the clear coat to peel and break. Is that correct?
Thanks for any help!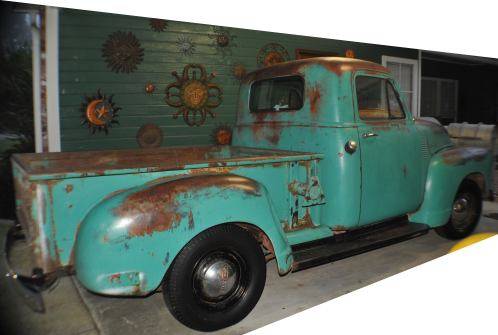 Jodi
Jodi Beauchamp
- Greenwell Springs, Louisiana, USA
---
May 14, 2012
A. Baking Soda is a great neutralizer for blackening agents to prevent rust. Clear Powder Coats turn white in spots and flake over rust. Clear Acrylic or lacquer over rust is fine for indoors but darkens the rust finish severely. Anything subject to UV rays is going to break down quickly and look like peeling skin.
A combination of diluted muriatic acid as a stripper or acid bath starts the rust process nicely and strips scale, followed by several coatings of any brand of patina designed to rust steel. Work quickly and coat with a pump or spray bottle. When it dries, immediately rinse with water, dry and re-apply until you get the desired finish. Don't use paint on finishes they are a joke.
Rust never sleeps.
Scott Behr
- Brooklyn, New York
---
June 30, 2012
A. Hello, KBS (here in Australia) and POR15 make clear coatings that supposedly goes over bare steel and the KBS site actually shows the paint being applied over rusty metal; but like anything, you can't make something stick if something in between doesn't allow it to stick so I think there is some pre-treatment always required with any 'paint over rust' scenario (ha - hope that makes sense). I've had no personal experience with either, but I'm sure both do as their makers claim.
William John
- Melbourne, Australia
---
---
March 20, 2013

-- this entry appended to this thread by editor in lieu of spawning a duplicative thread
Q. Hello, I recently rusted some steel sheet metal with muriatic acid and fertilizer. It made some awesome colors and I'm trying to figure a way to lock the rust and the colors in. I put one coat of finishing wax on them but the rust still flakes off. I've also tried spraying them with clear gloss but think there's probably a better way -- any suggestions would help. Thank you.
Danielle Langston
- Wichita, kansas, USA
---
April 22, 2013
Q. I am painting on a antique milk can for a client. The Can has some rust and I want to keep that in the background. I will need to clean the can but I am thinking I should clear coat the can before I paint. I will use acrylic paints and then clear coat again after I'm finished. The paining will accent the can and not cover it completely. A good example of what I want to do is the Picture that Oliver de Gea has posted in this thread. Can you recommend what I should have the can sealed with to hold the look of the rust while allowing me to paint over and then seal again.

Thank you for your help!
Elleh Art
- Chicago, Illinois
---
September 3, 2014
A. I just used Modern Masters Metal Effects iron paint & rust patina solution. It came out gorgeous! I tried Valspar matte spray can sealer, Mod Podge matte sealer, Briwax furniture wax, shellac, and the winner was (on my test board) Minwax Polycrylic, clear satin =>
It was the ONLY one that didn't alter the colors at all. I wish it came in a matte finish but from what I'm reading here it looks like I'm lucky to have found anything at all!
Jessica Wooten
- McKinney, Texas
---
September 13, 2014
A. Try Permalaq which also has a UV inhibitor in addition to sealing. We won't need to refinish every year! I haven't tried it myself but have ordered some because it came highly recommended by a metal artist.
Teresa Sanders
- Richmond, Texas
---
September 22, 2014
Q. I would like advise please to spray lacquer on painted metal decorations hanging outside. One will be exposed to rain, the rest undercover. Live near the Gulf. The metals are aluminum, tin, plastic. The snail has lights that I'll tape up?
What should I use to protect these finishes, please?
I also have an powder-coated wrought aluminum patio set that went through Katrina. (The water stopped before the table top so that's in pretty good condition.) The finish flakes off in certain areas. Any suggestions, please?
J Therrell
- Bay St. Louis, Mississippi USA
---
September 2014
A. Hi J. That's quite a host of questions! 4 different materials of construction ... two or three different exposure conditions ... both new work and rework ...
But the principle is simply that things need to be clean and free of flaking because paint is not shrinkwrap that holds things together, rather it is like a chain with a weakest link: if there is dirt or flaking paint, it does no good for the new paint to adhere to them because the new paint will simply come off with the dirt or flaking paint. So wash it all with a stiff scrub brush and detergent water, rinse it, and dry it. If it's rusting steel you will need rust converter before the spray lacquer. Good luck.
Regards,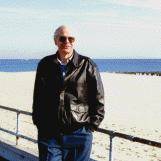 Ted Mooney, P.E.
finishing.com - Pine Beach, New Jersey
Striving to live Aloha
---
---
January 16, 2015
Q. I find this thread very useful. Thank you for all the insight regarding rusted finishes and clear coats; however, I have not found an answer that I can use. I have several old rusted original tin tiles which I plan to use as a backsplash in my kitchen. that said I definitely want to keep the rusted finish it currently has. I know I need to put a clear coat over it especially being in the kitchen. I want to make sure I can wipe it clean with soap and water, nothing else... but I also do not want it to be exposed to kitchen elements such as grease splatter and things of that nature. I have included a picture of these tins and hope someone is able to give me step by step instructions on how to do this myself. I am on a budget but I also want this done right.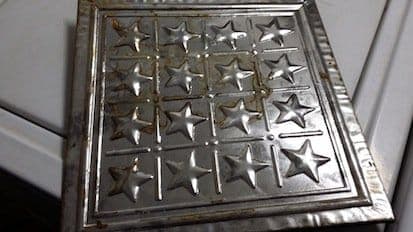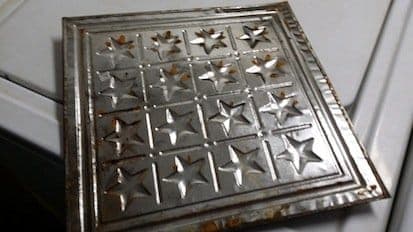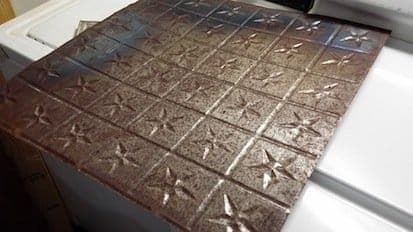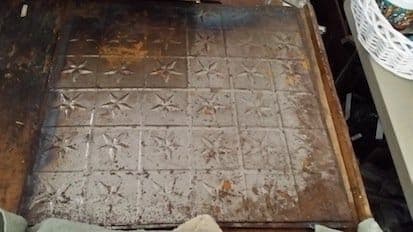 On a side note if you can tell me the best possible way to attach the tin to the wall and what I need to do between the seams to keep it safe from little fingers getting cut.

Thank you so much. I appreciate any insight you can offer.
Paula ursino
- Richland hills Texas usa
---
February 3, 2015
adv.
Everbrite makes a great clear coat for rusted metal. Yes, you will have to neutralize any acids before coating. You can use a baking soda water mixture, then RINSE thoroughly. You will want to wait a day for it to thoroughly dry before wiping the surface with a solvent and coating. More info here: www.everbritecoatings.com/rusted_metal.htm
Jessie Soto
- Sacramento, California, USA
----
Ed. note: Thanks Jesse. We try to minimize testimonials to specific proprietary products in this forum, and it can start a race to the bottom, with vendors posing as satisfied customers (which has happened a number of times here). But Everbrite is a supporting advertiser of this site and helps make the forum possible; so we've printed your suggestion and labeled it as an ad. Thanks again.

---
---
March 1, 2015
Q. Hi was wondering if you can help.
I am interested in making a wind chime out of horse shoes. I want to paint them and decorate them, and place them outside. I have been looking for a waterproof gloss varnish, for exterior use on metal and can't seem to find one. Would you know of any or have any suggestions for me.
Most kind regards Hannah
Hannah Mackay
- Hertfordshire, United Kingdom
---
February 2015
A. Hi Hannah. There are dozens of different potential products for that, and a number of them have been mentioned on this page already. I think your use of the word "varnish" might be limiting your search. I think if you use the more general term "clearcoat", things like polyurethanes, epoxies, single component clearcoats, 2-component automotive clearcoats, and UV hardenable coatings will present themselves as solutions. Good luck.
Regards,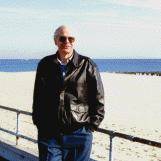 Ted Mooney, P.E.
finishing.com - Pine Beach, New Jersey
Striving to live Aloha
---
March 21, 2015
A. I worked on the fishing / crab boats in Alaska for over 25 years. Rust is always a huge problem because of the salt water.
Up North they use a product called OSPHO =>
It is expensive, $55 a gallon. It has some chemical reaction with rust that hardens it back to hard steel. We knock off the loose rust and brush it on. It is very thin like water so a little goes a long way.A pint would most likely do a car. When it dries you wash off the white powder, which I guess is residual Ospho, and paint over it. The rust is locked in for years if done right.
We never tried to show the rust color that we painted over, but I bet a urethane or clearcoat will do the trick.
I'm trying to show rust on an old light fixture and am willing to spend the money, I'm that sure.
Ebay has it in quarts for $35
dan pryse
- cresco Pennsylvania usa
---
April 1, 2015
A. To keep that ratrod look, your clear coat doesn't need to be a high solids clear, but it can be used. The key to keeping the clear from shrinking and pulling tightly to the rusted surface inherently breaking loose the rust substrate: Add the most amount of flexible additive the recommended clear will allow. You want this 2-part clear coat to expand and contract with all that rusty movement,
Brandon Keele
Automotive paint Tech - waverly Tennessee, USA
---
April 10, 2015
Q. I have a painting on tin that I would like to put outdoors in my patio area. I live in a dry climate. The place where I would want to put it would not have full sun. Was wondering what I can put over the painting to seal it and preserve it from the outside elements. It does have a little rust on it, but I can't really do anything to remove that since the painting could get messed up. Is it possible to seal the rust as well? Also, if I coat the tin art, how often do I have to reseal it?
Raymond CABURIAN
- Las Vegas, Nevada, USA
---
April 14, 2015
Q. I am working on a storage coffee table with a rusted steel base. It's a mesh base, that has completely rusted.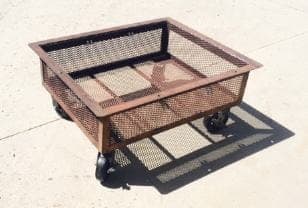 I need to coat it so that rust doesn't wipe off and get on Blankets or other items. But I want to keep the patina. Do I need to wipe it down before applying the polyurethane coat? If so what do I use ? Also Is it possible to paint over the clear coat after if I wanted some of it to be a different color?
Lastly are there non toxic products?

Thank you
Christine
C elias
- Denver, colorado
---
August 31, 2015
Q. Hi. We are designing and developing large outdoor sculptures in Mild steel and would like to have a sculpture that stands the test of time. We would like to have a patina finish on top of it and have a clear anti-rust coating which does not have gloss and is absolutely clear. Please help.
nimesh pilla
- new delhi, india
---
September 2015
A. Hi Nimesh. 2K automotive clearcoats are probably available in satin rather than gloss, and are clear. The harder part is trying to keep a corrosion-prone material like steel corrosion-free outdoors with no protection but a clearcoat. Automobile paints "stand the test of time", but cars use steel which is first galvanized, then it's phosphatized, then it's e-coated, then it gets a couple of coats of baked paint, then the clear coat. You want to leave out the first four of those five corrosion-fighting steps, and still get good corrosion resistance, and that's a tall order :-)
Regards,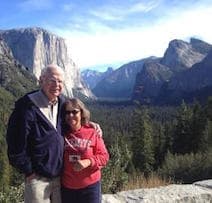 Ted Mooney, P.E. RET
finishing.com - Pine Beach, New Jersey
Aloha -- an idea worth spreading
---
September 16, 2015
A. I've had good luck sealing interior and exterior rust by first cleaning the metal with TSP and water, letting it dry, and coating it with Penetrol. Penetrol is normally used to condition oil based paints, but works well at sealing up, but allowing rust patina to show through. I did a short video of a recent tool restoration:


Brad McQuarrie
- Spokane, Washington, USA
---
---
Exterior Railings
November 15, 2015
Q. I have over 100 linear feet of exterior railing (and many more in architectural details, trellis and roof supports, etc.). It is currently being fabricated out of mild steel. The look I want is a combination of the blue/grey colour the steel came from the supplier, as well as rust.

The handrail, posts and panel frames will be blue, the mesh panel -- both the floor of the juliette balconies as well as the panels of the railing -- I would like rust. I am hoping that by doing this I won't stain my newly tiled deck and poured concrete.

Originally I wanted all rust, for that industrial look. Now I decided I like the 2-tone as it is an exact match to the rock work in the yard (and has a lesser chance of staining).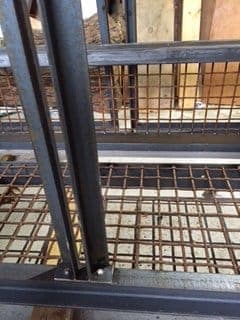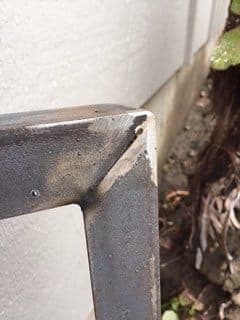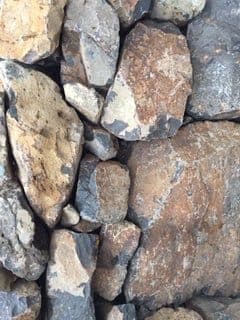 I have read every post and more above. If money were no object, and I was informed it was the only solution, I would consider powder coating. However I like the slight variations on the existing material.

I do not want maintenance every year. I also don't want to take the time to do a hand finish, only to find I have to strip it all off later. I will be doing this with a brush. I do have some flexibility as the guard rail is made in components that we will bolt together.

So here are my questions:
- Is powder coating the only process with longevity?
- What should I use on the non-rusted (bluish) steel. I want a flat finish (no high gloss)
- How do I get the shiny welded/ground, joints back to the original colour of bluish?
- Out of all the products mentioned above, is there a definitive answer on which is best for the rusted mesh panels?

Can anyone recommend a TIME proven product.

My intent is to not make more work for myself in the future. I have in the past used a wax mentioned above in a humid setting (Hawaii) for plate steel, and it has held up well, with once a year maintenance. But it is in a non traffic area in an interior. I plan on using this technique on the facade of a fireplace. Unfortunately these railings are too many to maintain yearly and I don't think the wax will hold. I am in a fairly dry climate East Coast (west) Mountains.

Thanks so much everyone for weighing in, and being patient with the "book" I wrote above.
Julie Mai
hobbyist - Naramata
---
December 18, 2015
A. Been following this thread....found this which looks like the answer to those wanting to maintain but seal rust
I have a steel frame in my garden that I use for shade, has a nice patina and I'm.going to get this coating...it's flexible so should move with the rust rather than peel off..

https://www.everbritecoatings.com/rusted_metal.htm
Sally Hirst
- Norwich, Norfolk, UK
----
Ed. note: Everbrite is a supporting advertiser, and helps make finishing.com possible.
---
---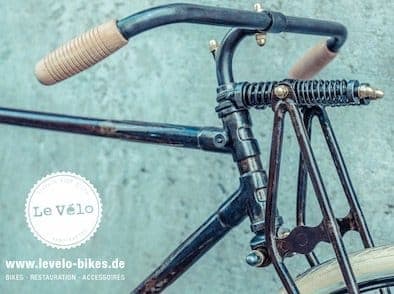 February 17, 2016
Q. Hi all, I seem to be a bit late to this chat, but I'll ask anyway ... I'm trying to seal a steel ladies bike frame; I've hand finished it back to bare metal (steel)a patination fluid (just to stop rust). I want to keep it raw but don't want it to snap in half due to rust. Can anyone recommend a way of sealing with a clear primer/clearcoat while preserving the raw steel look? Not looking for a super even finish just something interesting like this =>

Thanks phil ... from the uk.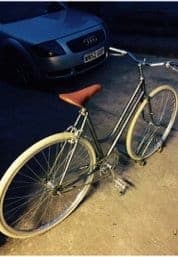 phillip crane
- exmouth, devon, united kingdom
---
February 17, 2016
A. Recently I have done something similar for a friend, he had already purchased a 2k clear coat spray can(yes now a few companies are selling 2 part clear coat in convenient spray can) so I had to work with that.

The piece was cleaned as to remove any loose rust and only the nice adherent patina was left, on a well ventilated area I sprayed the piece first with a mist coat, then after 5 minutes a heavy second coat, left the piece to cure for 24 hours, since the clear coat was meat to give matte surfaces a glossy appearance it did not provided us with a natural patina look, so with a 600 (or 800) grit and soapy water I lightly sanded the clear to kill the gloss and gave it a natural look.
Marvin Sevilla
- Managua, Nicaragua.
---
---