Not a lecture hall but a roundtable with a seat for you!
60,000 topics spanning 36 years. Education, Aloha, & Fun
topic 61131
No service for me from finishing.com
June 29, 2020
Q. hi
I want to know why there is no service for me about technical questions from finishing.com
i have a 25 years experience in
electroformong
anodizing and hard anodizing
electroless
plastic plating
protective and decorative
....
I can help your members about their questions and sometimes I need help about electroplating technology.
Please answer to me.
Thanks
asghar norouzi
- tehran,iran
---
June 2020
A. Hi Asghar. Please use more words because we are apparently misunderstanding each other. We have posted at least 9 questions from you on threads 4169, 41896, 11268, 27360, 30406, 40095, 45049, 50478, and 60780. We may have posted more that that because you have spelled your last name at least 3 different ways (probably because of the difficulty of translating Iranian names to an English version). If you spelled it a 4th way there may be additional questions posted by you that I'm not seeing.
Another problem may be a bad e-mail address so you don't receive a notification when your question is posted. You say on this posting that your e-mail address is 'plating2388...' but on other postings you say it is 'plating1388...'
You say you can help with other people's questions but you never yet have done so -- maybe you are misunderstanding that you can simply answer the questions with the same forms that you use to post them? More than half of your questions were answered, which is a good ratio for a free public forum, especially for someone who has asked 9 questions and answered none. If you answer some, we put a "V.I.P." icon next to your postings, alerting the other readers that you answer a lot of other people's questions so yours deserve extra attention.
Please try to explain exactly what you mean by "there is no service for me" so that we can understand what the problem is and what you were expecting and if there is a way of improving it. Thanks!
Regards,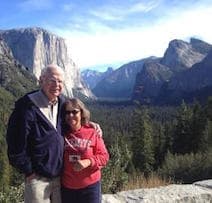 Ted Mooney, P.E. RET
finishing.com - Pine Beach, New Jersey
Aloha -- an idea worth spreading