Where the world gathers for
plating, anodizing, & finishing Q&As since 1989
-----
Acid zinc pretreatment problem
An ongoing discussion beginning back in 2000 ...
2000
Q. When we electroplate steel parts in acid zinc, we always have a cleaning problem.
The steps are:
Electrocleaner
rinse,
HCl (50%)
rinse,
Zinc acid ,etc...
However we never get a clean part the first time around. If we strip the parts, and replate them in zinc they came out great. What are the proper steps to clean steel parts, prior to zinc acid plating. Thanks.
V. Dewis
- Florida
---
2000
A. I think you need to work according to following process:
Alkaline Cleaner
Electrocleaner
Rinse,
HCl (50%)
Rinse,
Acid zinc electroplating, etc.
Efim Ruchman
- Israel
---
2000
A. Your pretreatment sequence is not very robust, V. It may work for some parts some times, but not all parts all the time. You probably need at least a soak clean tank before the electrocleaning, and perhaps a double cleaning cycle consisting of: soak clean, electroclean, acid pickle, electroclean, acid activate. Good luck.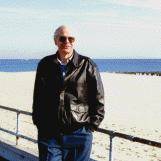 Ted Mooney
, P.E.
Striving to live Aloha
finishing.com - Pine Beach, New Jersey
---
Alkaline electrocleaning is after pickling or before pickling?
March 12, 2018
Q. Hi,
We have a zinc electroplating line. In this line we use anodic electrocleaning process for pretreatment. My question is:
anodic electrocleaning (alkaline solution) is after HCl pickling or is before HCl pickling and after alkaline degreasing. Which one is better?
We do zinc plating on steel and cast iron.

Thanks a lot,
asghar norouzi
plating shop employee - tehran, iran
---
March 2018
A. Hello cousin Asghar. The most common sequence is as Efim Ruchman has described, i.e., alkaline degreasing, anodic electrocleaning, rinses, HCl, rinses, zinc plating ...
However, it is not unheard of to have a "double" cleaning sequence, e.g., alkaline degreasing, rinses, HCl pickling, rinses, anodic electrocleaning, rinses, HCl activation, rinses, zinc plating ...
I have not seen this double cleaning sequence used for zinc plating in a long time now, but I suppose it is possible that metal can arrive at a plating shop in such poor condition that it is required. Good luck.
Regards,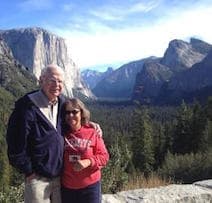 Ted Mooney
, P.E. RET
Striving to live Aloha
finishing.com - Pine Beach, New Jersey
---
March 14, 2018
A. Hi Asghar, Ted,

We have alkaline anodic electrocleaning after HCl, as the first degreasing is very thorough, the second one makes the hard work in some blind spots of the part.

I think that for cast iron and big parts there will be no difference between this two sequences in performance, but with this double cleaning (degreasing-pickling-degreasing) you have more electrocleaning product consumption because of the acid neutralization.

We use this sequence as a Taiwanese design, we didn't change this because it is very effective in cleaning the part, and our electrocleaning degreasing product consumption is low.

If you do this cleaning and you don't have any problems, I think that way you will have less product consumption. By changing to degreasing-pickling-electrocleaning you will have more consumption but with some tensoactives in your pickling bath you may have better cleaning of your parts.

Hope it's clear enough! Best regards :)
Daniel Montañés
TEL - N FERRARIS - Cañuelas, Buenos Aires, Argentina