Where the world gathers for
plating, anodizing, & finishing Q&As since 1989
-----
Carburetor re-plating / re-coloring
Q. Need instructions and chemicals for recoloring antique automobile carburetors. I have been told that the EPA has made this process too expensive for most small rebuilders. I made an inquiry to EPA and was told that they were not concerned with a private party doing a few dozen carburetors for their own cars. If you can help I will be happy to accept collect calls or fax. If you are a chemical supply co., even better.
Duval Lee Kugler
hobbyist auto restoration - Visalia, California, USA
2004
---
---
Q. I would like to know the chemical process for recoloring carburetors to the original yellow dichromate finish. I am restoring an older Cadillac at the moment.
Thanks,
David Nash
Industrialist - Seattle, Washington, USA
2005
A. After you have disassembled the carb and solvent cleaned same, find a plater who is willing to chemically clean and re-chromate the part. There is no other way to do it that will be satisfactory.
(Besides being in the metal finishing industry, I too restore cars)
Gene Packman
- Great Neck, New York
Q. Good to have you here, Gene. You are the guy who I'd like to ask a related question of! Some have claimed that it is not possible to get a decent look from simply re-chromating a carburetor but, instead, it is necessary to zinc plate old carburetors and chromate the plating. From your experience is this true, untrue, often true, or what? Thanks.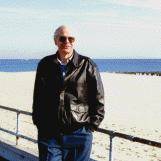 Ted Mooney
, P.E.
Striving to live Aloha
finishing.com - Pine Beach, New Jersey
2005
A. I know you will hate this Ted but the answer is yes and no.
Depending upon the condition of the casting, the quality of the metal, etc., the results will vary. If the alloy of the casting is low in impurities a consistent, even look from the chromate is probable. The reason for plating first is to get a more uniform finish removing the possibility of unevenness in the appearance of the chromate film which occurred due to casting variations.
Gene Packman
- Great Neck, New York
---
---
"1928-1931 Ford Model A Carburetors"
by Paul Moller
from Abe Books
or

Affil. Link
Your purchases make finishing.com possible
Q. I am restoring a 1930 Model A Ford and would like to restore the Tillotson XF carburetor to it's original appearance. I believe it is made of zinc, and the finish has more of a gold-ish dye (almost transparent) look than a painted look.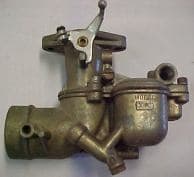 What kind of finish is that called, and where would I go for help to restore it? thanks!
Andy Stenklyft
hobbyist - Roseville, California, USA
September 19, 2011
---
---
Q. I restore 30's era Fords, and want a method of anodizing the pot metal carbs back to original, off gold color, almost an olive drab, what do you recommend?
Bob Dickson
auto restorer - N. Chelmsford, Massachusetts
March 6, 2008
A. They weren't anodized, rather they were chromate filmed.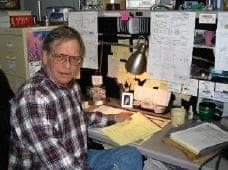 Jeffrey Holmes, CEF
Spartanburg, South Carolina
A. 1. Anodizing is primarily for aluminum. Carb bodies are zinc die cast.
2. That vintage die cast is "pot metal", an indeterminate zinc alloy
3. The part was probably originally chromated with a hexavalent chrome based solution.
4. Contact a plater who does restoration work to see if they can do this.
5. There are still some platers doing cad, especially in the auto restoration area. If you want zinc a clear/silver chromate would be closest (do not say just clear - you may probably get blue/clear)
Gene Packman
- Great Neck, New York
---
---
Aluminum smut corrosion
"Rebuild and Modify Carter/Edelbrock"
by Dave Emanuel
from Abe Books
or

Affil. Link
Your purchases make finishing.com possible
Q. I have applied chromate to (2) carter AFB carburetors: The process was as follows:
1.Cleaned the carburetors with spray carburetor cleaner followed by stainless steel wire wheel cleaning/buffing to a gloss finish.
2.The carburetor housings were dipped in PPG DX533 cleaner (1 to 3 mixed with distilled water) for 2 minutes. When the pieces were removed they were dark gray. The dark surface could be wiped off to some degree when wet.
3.The parts were then rinsed in distilled water and air blown dry with clean shop air.
4.The parts were again wire wheel cleaned using the same process as prior to the DX533 dip. The surface after this step was noticeably brighter than before the dip and looked like new aluminum.
5.The parts were sprayed with carburetor cleaner and air blown dry with clean shop air.
6.The parts were then dipped in PPG DX501 (clear chromate) (1 to 1 mix with distilled water) for 1 minute.
7.The parts were then rinsed in distilled water (separate tank than the DX533 cleaner rinse).
8.The parts were blown dry with shop air.

The parts have slight to moderate yellow color variations but look good and have a moderate shine to them.

My questions are as follows:
1.There are some ports in the carburetor parts that could not be wire wheel cleaned prior to the DX501 dip. Most likely the "smut" is still on the surface of these ports. If so, can this pose a long term corrosion problem?
2.Should I have de-smutted the parts in a nitric acid bath or comparable de-smutting solution prior to final wire wheel cleaning/buffing and the DX501 dip?
3.If I de-smutted the parts would the surface finish end up being dull, i.e., matte or would it maintain the luster similar to when they were wire wheeled?
Randy Villeneuve
Engineer (P.E.) - Amherst, Virginia
August 20, 2013
Q. I am working on carbs for a 1981 Yamaha xv 750. I dipped one in a solution of muriatic acid. This was supposed to just clean the gummy stuff off but it took all the plating off and left the smutty crud. Did you ever find out how to remove it from the small passages inside?
Mark Gasser
- Columbia falls Montana
January 30, 2023
---
---
"THE SOLEX CARBURETOR"
by Floyd Clymer
from Abe Books
or

Affil. Link
Your purchases make finishing.com possible
Q. Hey guys, on a related note I'm looking into restoring an old Solex carb I picked up at the junk yard. I'm doing this so I can learn more about the carb, but mainly to start getting good at restoring the finish.

Here's a picture of the carb: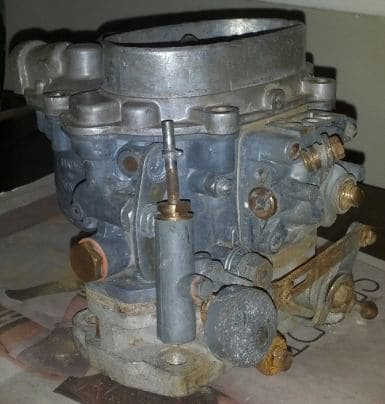 Basically, I'm wondering about how you can tell what the different compositions of each part are? I'm seeing a lot of references to zinc and chromate and polishing and such but I can't tell if this carb is made of any of those.

Thanks!
Evan Ruff
- Atlanta, Georgia
September 24, 2013
A. That carb looks like old Mercedes. I have seen small quantities of blue chromate advertised on the net for restoring zinc castings, also gold. First the metal prep. It needs to be glass beaded low pressure with AC grade. Then a mild nitric bath. Then into the chromate 5-10 seconds. Then into clean warm water rinse. Air dry.
Q.
I do this without the nitric step. I would like to buy the nitric but don't know a source for small quantities at this time.
Donald Dorfman
- Edgewood, Washington, USA
July 31, 2018
Carburetor cleaning and refinishing has been a perennial subject. Please see also --
• Topic 0338 "Zinc plating & chromating of Carburetors"

• Topic 11847 "Restoring gold Iridite color to diecast parts"

• Topic 16200 "Zinc plate carburetors & diecastings vs. chromating"

• Topic 33779 "Clean and brighten carburetor bodies"

• Topic 37255 "Restoring the yellow dichromate finish on automobile carburetors"