Live! From beautiful Pine Beach New Jersey: Welcome to the world's most popular metal finishing website
topic 16200
Zinc plating of zinc alloy parts/diecastings vs. direct passivation
(adv.) Specializing in plating of diecastings

A discussion started in 2001 and continuing through 2015.
Add your Q. or A. to restore it to the "Current Topics" discussions.
2001
Q. Can someone please give me his input regarding the below concern.
I am employed in an automotive company producing switchgear and are currently in the process of designing a zinc alloy based part that obviously requires some sort of anti tarnish treatment. We will be using a trivalent compound!
However what we are not certain of is if there is any need to zinc plate the part prior to any passivation.
Regards,
Gregory Joslin
- Malta
---
A. I have seen zinc plating of zinc diecastings, but it seemed to be that it was done to impart a uniform and shiny surface (see letter 35697 "Carburetor re-plating / re-coloring"). but I believe that you can chromate the diecastings successfully without zinc plating them.
Ted Mooney, P.E.
finishing.com
Pine Beach, New Jersey
Striving to live "Aloha"
----
P.S., March 2015: After seeing the very knowledgeable input from Khozema, Robert Probert, and others below ... I no longer believe that direct chromating of zinc diecastings is a good strategy :-)
---
2001
A. The older zinc-alloy plating systems consist of a zinc-alloy plating followed by hexavalent chrome passivation. The zinc-alloy protects the base metal from red rust. The passivate protects the zinc-alloy from white corrosion.
In the new system, you have the same zinc-alloy plating followed by a trivalent chrome passivation. Since the trivalent chrome is not as good as the hexavalent, you sometimes need an additional layer of something after the passivation. However, you definitely still need the zinc-alloy.
Passivation with no plating does not make much sense. It is like trying to build a wooden house with paint and no wood.
Tim Neveau
Rochester Hills, Michigan
---
2001
A. Aptly said Tim!
I have Salt Spray tested parts with passivation over Zinc without plate and there is only about 1 hour difference between bare castings and passivated ones to white rust.
However these parts are for two wheeler manufacturers facing extinction from imaginary Chinese competition, hence cost reduction is the issue, not corrosion protection, so choose wisely before changing specs.
By the way we did a good job on the chromating and also tested parts for the presence of the chromate film. As an undercoat to paint or lacquer, chromate alone is okay, but not as a final finish.
Khozem Vahaanwala
Saify Ind
Bangalore, Karnataka, India
---
---
2002
Q. Can we zinc plate a zinc alloy part? How about an aluminium part?
Amaya Munoz
- Michigan
---
2002
A. Zinc dissolves in a cyanide bath, so although I've never tried to do it, I guess the zinc alloy substrate can be attacked before deposition begins and the adhesion could be affected. Obviously zinc alloys are affected by acid zinc baths as well.
Guillermo Marrufo
Monterrey, NL, Mexico
---
2002
A. You can zinc plate over zinc die cast with an alkaline zinc bath. What do you mean by zinc alloy? You can plate zinc over aluminum, must utilize a zincate process (does incorporate a few process tanks). Suggest you contact a local proprietary vendor for help. Several support this web site nationally.
Bill Hemp
tech svc. w/ chemical supplier - Grand Rapids, Michigan
---
2002
A. Hundreds of times I have recommended and implemented the concept of improving the quality of yellow chromate on zinc die cast (the surface of which is about 7% aluminum) by first zinc electroplating a purer top coat of zinc upon which the chromate forms a better gel.
On one occasion I successfully improved the quality of zinc electroplate on rivets by first plating with alkaline zinc to get "throw" under the head and then top coating with acid chloride zinc to get a brighter appearance.
One rather unique way to plate zinc over aluminum that has not yet found a market niche is to clean the aluminum by removing organic soil and then deoxidizing then placing in a alkaline zinc-cobalt or alkaline zinc-nickel or alkaline zinc-iron or any alkaline zinc 30 seconds before turning on the current, then turn on the current and increase very slowly up to about 15 ASF, then plate for thickness. You see, the matrix of the alkaline zinc systems solution is also the matrix of a "zincate" therefore you apply the zincate right in the solution before you start plating.
Just note that zinc die cast is NOT pure zinc. Aluminum die cast is NOT pure aluminum therefore all I have said must be developed around the particular alloy.

Robert H Probert
Robert H Probert Technical Services
Garner, North Carolina
---
2002
A. Zinc from an alkaline Cyanide-free solution is plated over properly cleaned Zinc diecastings containing less than 5-6 percent aluminium as a regular practice to a thickness of 8 microns.
Then the parts are rinsed, activated in 1 percent Nitric acid, and chromated.
If Aluminium has to be zinc Plated, Zincating is the first step after pre treatment, followed by 8-10 microns in Alkaline Cyanide-free zinc, rinses, activation, chromate, dry.
Alkaline Zinc is plated as bright as required for a particular need and accepts all chromate coatings readily.
Regards,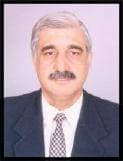 Asif Nurie
- New Delhi, India

With deep regret we
sadly advise that
Asif passed away
on Jan 24, 2016
---
---
To minimize your searching efforts and to offer multiple viewpoints, we've combined some threads into the dialog you're viewing. Please forgive any resultant repetition or failures of chronological order.
---
---
Passivating / Chromating of zinc diecastings -- salt spray life?
2005
Q. Sirs - are we being fair to expect yellow passivation only; as a coating on zinc Diecastings to give salt spray resistance to 96 hours.
Tony Corbett
Gecom Uk - Birmingham.UK
---
2005
A. Yellows do typically go up to 96h. However you must realise that they are usually applied to a freshly plated item, that is one with a nice even corrosion free & activated surface.

Perhaps you could get 96 hours out of yellow chromating diecast parts, but I bet surface prep would play in important role in this.
Peter Van de Luecht
- Melbourne, Vic, Australia
---
---
Must Zamak 5 be Zinc Plated?
December 24, 2012
-- this entry appended to this thread by editor in lieu of spawning a duplicative thread
Q. Is there any need to Zinc plate Zamak 5?

The product I am manufacturing is used in doors and will not be exposed to external weather conditions.
Christopher Kay, General Manager
- Beijing, China
---
December 28, 2012
A. Hi Christopher, I don't think you should either chromate or plate it at all, if you must then CED paint is the acknowledged best coating solution for zinc diecastings than any other coating process.
Khozem Vahaanwala


Saify Ind


Bangalore, Karnataka, India
---
December 28, 2012
A. Hi Christopher.
Interesting question.
Zamak 5 is zinc diecasting. The conventional method of plating on Zinc diecasting, as stipulated in ASTM B252 - 'Standard guide for preparation of zinc alloy die casting for electroplating and conversion coating ', involves a cyanide copper strike followed by the subsequent required plating. There are no zinc plate involved here.

A lesser known method and to move away from cyanide which is more harmful to the environment, is to plate a zinc or zinc alloy (preferably an alkaline zinc bath followed by the subsequent required plating. Enthone OMI has a 1996 patent on this method (US Patent 5578187). In this case, the zinc plate is mandatory.
Good Luck.
SK Cheah
- Penang, Malaysia
---
December 28, 2012
A. Hi Christopher. I learned something from Cheah's answer, but I'm not certain if that was actually your question. I think your question may have been whether zinc diecastings are sufficiently corrosion resistant for interior use without further surface treatment.
If you have no specific standard to meet, we are into the realm of personal opinion about what is good enough and what isn't.
Based on a corrosion test project which finishing.com completed for the IZA last year, I must agree with Khozema that CED performed very well in the corrosion tests.
Regards,
Ted Mooney, P.E.
finishing.com
Pine Beach, New Jersey
Striving to live "Aloha"
---
January 3, 2013

Thank you for your responses, it was my customers requirement to Zinc plate Zinc die casting components.
They have requested a Zn 5 µm coating with clear passivation, due to possible exposure to external weather.
A 5 µm coating does not provide adequate protection, as per ISO or ASTM requirements, so I was asking does Zinc Die casting really need to be coated to prevent corrosion.

From all your responses the answer is yes.

Thank you
Chris Kay
[returning]
- Beijing, China
---
---
Direct passivation of diecastings
March 2, 2015
-- this entry appended to this thread by editor in lieu of spawning a duplicative thread
Q. Our company intends to do direct passivation on zamak (V). Process sequence for direct passivation on zamak is:
Hot degreasing
Rinse
Activating
Rinse
Passivating
Rinse
Sealing
Drying

I activated zamak in a 5% hydrochloric acid (30 - 60 min ), but the result of NSS (natural salt spray test) was only 72 hours. Demand for these pieces is 144 hours of NSS.
Has anyone experience in this surface treatment? How do you activate Zamak?
Any idea will be helpful.
Teja Urbas
- Slovenia
---
August 21, 2015
-- this entry appended to this thread by editor in lieu of spawning a duplicative thread
Q. I would like to know if Zamak parts need to be mandatorily Zinc Plated and then Chromate (Trivalent) passivated to get bettr white rust prevention (72 Hours White Rust). Can this 72-Hours Rust prevention also be met by simply Chromate passivating the Zamak Part directly? Seeking your valuable advise on the matter. Thanks.
Ravneet Singh
New Product Development Professional - Delhi, India
---
A. Hi Teja,
We appended your inquiry to an earlier thread on the same subject. It seems that direct chromate conversion coating is problematical and not really advised. In this age of trivalent chromating, using highly proprietary processes on substrates for which they were not intended is even more questionable.
Hi Ravneet,
We appended your inquiry to a thread where Teja claims 72 hours was achievable. Still this process doesn't sound at all robust. And if you want QA traceability you will need to find a statement from the trivalent chromate conversion chemistry supplier that their process is designed for use directly on Zamak castings. Good luck.
Regards,
Ted Mooney, P.E. RET
finishing.com
Pine Beach, New Jersey
Striving to live "Aloha"
---
September 11, 2015
A. The reason that Zamak presents a problem for conversion coatings is that there are a number of Zamak alloys (2, 3, 5, and 7 being the most common) and within each numbered alloy there is variation in metal content. So it would be uneconomical for a metal finishing supplier to develop a large number of passivates that would be specifically targeted to a single alloy, of which there are probably dozens. And not only would it take time to develop them, and they would have to stock small quantities. That's why the most common commercial practice is to plate with zinc and passivate the zinc, as many formulations and suppliers are available. So the optimal coating for Zamak would be one that does not react with the substrate. So the best bet would be a topcoat of a paint like Doerken, Magni, Zintek, Geomet or the like. A single coat should give 200+ hours, but check with your supplier. No-rinse or dry-in-place trivalent passivates are available in the USA but not generally worldwide.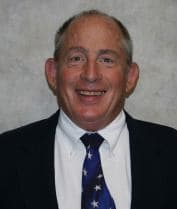 Tom Rochester
Plating Systems & Technologies, Inc.
Jackson, Michigan, USA
---
---
December 18, 2015
-- this entry appended to this thread by editor in lieu of spawning a duplicative thread
Q. I have a customer with zinc casting components who requires a zinc plate topcoat. My last plater was using a cyanide copper strike, then zinc/chromate. They "lost" the process and no longer are willing to try.

Is there a different process? I am having difficulty finding platers in the SF Bay Area who have cyanide copper
Jim Schamber
buyer - San Jose, California USA


If you have a question in mind which seems off topic, please Search the Site