Where the world gathers for
plating, anodizing, & finishing Q&As since 1989
-----
Polypropylene Compatibility With Chromic Acid
adv.: Kynar Tank Linings by Goad

Q. I'm the chemist in a hard chrome plating shop. We need to replace some tank liners and were considering using polypropylene. I did an accelerated destruction test on a number of PVC samples and a polypro sample. I immersed a piece of each of the samples in ~90% H2SO4 saturated with chromic acid heated them up (in beakers) to 190 °C overnight. The next day, the PP sample was the only one that had anything left to it. I then tested the welds on this product by immersing welded strips in solutions containing 500 g/l CrO3, 5 g/l H2SO4 and varying amounts of wetting agent ranging from 4 ml/l to 20 ml/l. These were placed in beakers and heated at 90 °C for about a week. That's about 35 deg higher than our plating tanks so any reaction rate was increased by around 10. The test strips and their welds came out looking great and not one hour ago I gave my boss the okay to try this for a tank liner.
Then I checked your guys' archived mail on this and discovered threads #4428 and 5843 and that "NO, NO, NO, I CAN'T use polypro." Were my bench tests a waste of time? Is there any standardized test protocol (ASTM, Military or whatever) that I can use. Are there any other materials that we can try?

Thank you very much,
Peter H. MIllican
power engineering - Denver, CO USA
2005
A. The ideal lining material for chrome is PVDF, but it is very expensive and rather rarely used.
PVC is an acceptable lining material despite poor performance in your test. This was probably due to the fact that PVC is only good to about 150 - 160 °F, not the 90 °C (194 °F) that you tested it at. It is customary to put a double thickness band extending a few inches above and below the solution level for longer service life.
Rumor has it that polypropylene does not stand up to strong oxidizing agents like chromic acid and nitric acid. I've never seen it used on a chrome plating tank, so I can't relate personal experiences there, although I've seen it fail rapidly in strong nitric acid service. I suspect, but do not know, that had your coupons been only partially immersed you would have seen deterioration at the solution level.
Let us know if it worked, however. It's always nice to eliminate a baseless prejudice.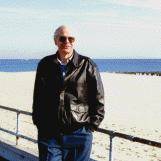 Ted Mooney
, P.E.
Striving to live Aloha
finishing.com - Pine Beach, New Jersey
A. Our hard chrome tank is 1" Polypro. We do not see any evidence of deterioration. We have also used PP with other oxidizers (25% nitric acid) for many years without problem.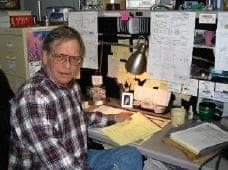 Jeffrey Holmes, CEF
Spartanburg, South Carolina

There we go then. I guess another urban legend bites the dust. Thanks!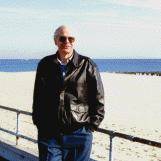 Ted Mooney
, P.E.
Striving to live Aloha
finishing.com - Pine Beach, New Jersey
A. Hi Peter,

Re testing, it's not only the concentration and temperature that one should expose samples to but also TIME ... and just by heating something up excessively doesn't prove a point, to my way of thinking.

I would definitely not use any 'welded' polyoelefin ... BUT were a size available from a rotational moulder, then that should give some good years of service.

Welding is an ART ... ! Just because someone has 'welded' for years doesn't mean they are any good. And particularly with polyoelefins, a standard 'compressor' is totally nbg due to the inclusion of macro particles of oil. At one point some Companies used to use dessicated air.

Also, go down to the 'library' please .... you might find something there of use to you re. chromic.

Have a gander, too, at thread 6194, 8270, and 20279 as well as 7132 and 8169 plus 9132,

The above might swing you to other directions, I sure hope so, anyhow. !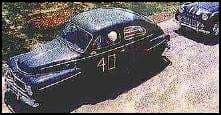 Freeman Newton
[deceased]
R.I.P. old friend (It is our sad duty to
advise that Freeman passed away 4/21/12)
A. I would not use welded PP in a chrome tank. The weld is under stress and it absolutely will pick up cracks from the very gradual loss of the plasticisers.
The cheapest good alternative that I found was a 3/16 vinyl liner with a teflon skirt at the air liquid interface and a loose double lining on the bottom to keep any parts from poking a hole in the bottom.
I do not have heartburn over a well supported and thick pvc liner. I would not use less than 1/2", but that is me. I have used Korseal lined tanks, but it was not worth what it cost which might have been caused by the additive in the proprietary chrome solution that we used. I have used rotationally molded PE tanks that were very very well supported with great luck.
James Watts
- Navarre, Florida
Readers may be interested in these related threads:
• Topic #42796 "Tank & lining material for chrome plating and chromic acid Q&A"
• Topic #4741 "PVC Tank Linings for 85 °C. use?"
• Topic #61492 "Best way to remove lining from Chrome tank"
• Topic #5843 "Leakage problem in PVC lined Chrome plating tank"