Where the world gathers for
plating, anodizing, & finishing Q&As since 1989
-----
What lining is best for a chromium plating tank?
adv.: Kynar Tank Linings by Goad

Q. We have a decorative chromium plating line in our shop and our chrome tank is made of carbon steel lined with a flexible PVC liner of 100 mils, over time the liner has "cracks" on the solution level. Almost on top of the tank walls. We attribute this to the interaction of the plating solution, temperature (55 °C) and the oxygen on the border line of the solution.
As plant manager I have to decide what liner or protective finish is best for this kind of application. We have used in the past also Koroseal lining, vulcanized to the tank walls.
Can Pokypropylene thanks be used for chrome plating? Or a lining made of high density polyethylene is better?
Please help me on this. Thank you in advance -- Enrique.
Enrique Segovia
plating shop - Monterrey, Mexico
2000
A. The most common approach for such tanks is Koroseal lining glued in place (Koroseal is a brand name for flexible PVC and there are other brands).
Typically and historically here in the U.S., the lining thickness is 3/32", with a 6" wide second layer extending above and below the solution level.
No, polypropylene tanks should probably not be used; polypropylene is susceptible to oxidizing agents and chromic acid is a mighty powerful one.
There are alternatives, including titanium tanks, PVDF linings, etc., but the above-described Koroseal lining is hard to beat without spending a lot of money.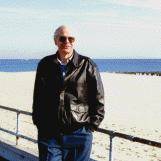 Ted Mooney
, P.E.
Striving to live Aloha
finishing.com - Pine Beach, New Jersey
---
A. I have used Koroseal and vinyl liners. Thick vinyl liners with a shock absorber bottom for dropped parts and a second layer of vinyl welded on from the top of the tank to 6" below the liquid level is the long term cheapest and most functional. A liner comes out easily. Koroseal is hard to patch on a chrome tank, and is terrible to remove.
We used 140 °F for hard chrome and it is very hard on tanks/liners, especially Koroseal which works quite well at 120 °F.
I would look at 0.125 as a minimum thickness of vinyl and would prefer closer to 0.185. There are different qualities of vinyl.
James Watts
- Navarre, Florida
---
A. One manufacturer of drop in liners fabricates the PVC liner with a Teflon skirt or upper layer. Misting formed above the solution deposits chrome solution on the liner above the solution level. Even a secondary layer (skirt) of PVC will deteriorate rapidly in some applications.
The Teflon, at least, will protect the PVC below it from oxidation. Water evaporates off the exposed material allowing nearly pure chromic acid to contact the resin. Since the flexible PVC contains in excess of 20% plasticizer, a phthalate ester, oxidation takes it's toll first on the plasticizer, causing shrinkage, cracking and eventual failure of the liner.
Bonded Koroseal gives better lifetime than a drop-in in this application since it is glued to the tank wall and cannot flex.
Charles R. Reichert CEF-SE
plating shop - Seattle, Washington
---
Q. Thanks to Ted, James and Charles for your help on thread 4428.
James, isn't PVC a Vinyl? If not, what is the difference between Koroseal and a Vinyl? What about Hypalon ? I read that it has better resistance to higher Temperatures, but with a note that the oxidation of sulphur from rubber linings on the Hypalon could in some cases alter the Sulphate-chromate balance for bright chrome plating. I was ready to install Hypalon until I found this, should I avoid Hypalon even as it has a better temperature resistance? Thanks again for your help. Enrique
Enrique Segovia
[returning]
plating shop - Monterrey, Mexico
2000
A. Koroseal is a BF Goodrich trade name for a flexible PVC (Vinyl) lining.
To my knowledge, rubber linings (including hypalon) are completely incompatible with chromic acid.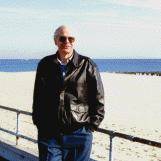 Ted Mooney
, P.E.
Striving to live Aloha
finishing.com - Pine Beach, New Jersey
---
A. I am not into the chemistry of plastics enough to tell you the differences.
I think that the main difference is that "vinyl" has more plasticizers in it than "PVC".
James Watts
- Navarre, Florida
---
A. I believe before any determination can be made, you would have to know if this is a fluoride bath. A non-fluoride bath is far less aggressive than a fluoride bath.
Shane Lobdell
- Lexington, Nebraska, USA
2002
---
A. Vinyl is PVC. From Wikipedia:
Polyvinyl chloride, (IUPAC Polychloroethene) commonly abbreviated PVC, is a widely used thermoplastic polymer. In terms of revenue generated, it is one of the most valuable products of the chemical industry. Globally, over 50% of PVC manufactured is used in construction. As a building material, PVC is cheap and easy to assemble.
Joe Haughawout
- Dallas, Texas
2007
---
---
To minimize searching & thrashing, multiple threads were merged; please forgive repetition, chronology errors, or disrespect of other responses (they probably weren't there) :-)
---
---
Q. As a student working with the chrome plating engineer, I am tasked with doing some research on tank linings.
Currently we use Koroseal bonded to a carbon steel tank. The Koroseal is 3/16" thickness on the bottom and 3/32" thickness on the sides and ends. We also use an extra layer over the rim and extending 15" down into the tank (skirt). The life of the liner is roughly 3 years, which includes some repairs too.
With that being said, I am researching information to see if there is some material with a better life while at the same time keeping costs to a minimum. We use a chromic acid solution (I believe 30% or 40%) which contains 34 oz/gal hexavalent chrome, .45 oz/gal fluoride catalyst, and .3 oz/gal sulfate. So far, here are some of my options:
1. Koroseal "drop-in" liner. Right now it appears that the majority of failure occurs at the seams in our bonded lining. There is a drop-in liner that is manufactured using radio frequency welding to construct it. Because of this type of welding, the seams are far superior to that of bonded Koroseal (the adhesive I was told is mainly to keep the bonded lining from expanding and ripping at the seams). Also, the adhesive in bonded Koroseal is temperature sensitive and tends to fail before the lining does. This drop-in liner would need no adhesive to bond it to the tank, so I am looking at reduced downtime for installation/repairs and a longer life (because of lack of adhesive and the far superior seams).
2. Kynar. Excellent for chrome tanks, but is extremely expensive. Also, it comes in hard sheets instead of soft material like Koroseal, so it is very susceptible to mechanical damage. We have a tendency to have Plater wrecks which would physically damage this liner long before it would fail from chromic acid. It appears to me that this risk, along with the cost, would not make this a viable option.
3. Teflon. Also excellent resistance to chromic acids, but it comes in hard sheets too. So, it has the same problems as Kynar.
4. Hypalon. I am not really too familiar with this. Maybe someone could provide some input.
5. Dual laminate system. This would consist of the bonded Koroseal coupled with a 1/2" fiberglass overlay. This would serve to extend the life of the lining, but it is expensive also.
6. I could construct a tank, but I am a little unclear as to what would stand up to our chromic acid (mainly the fluoride) for a considerable amount of time. I am considering Niobium (Columbium), Hastelloy "G", and some others. If anyone has some suggestions, I would be very interested in learning about them.
I am open to any suggestions and hopefully someone out there can provide some input that would make my decision easier.
Thank you in advance for any help.
Tim
Timothy J. Nicodemus
Student working with the chrome plating engineer - Dayton, Ohio
2004
A. Hi Timothy. Your present favored approach of flexible PVC has long been the most common because it is the least expensive, and if you're frequently repairing it, drop in liners sounds better than glued in place. But if we consider other things than initial cost, maybe a better lining approach might be worth it.
A "given" that you seem to be accepting, that is throwing your evaluations out of kilter, though, is the "tendency to have plater wrecks". Your priority needs to be stopping those very dangerous, sometimes very destructive, wrecks. The electronics revolution, which has worked such wonders in communications, has made it very practical to stop those accidents. Then you can use a more permanent liner, perhaps Kynar, despite the additional first cost.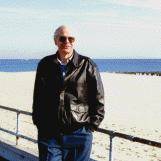 Ted Mooney
, P.E.
Striving to live Aloha
finishing.com - Pine Beach, New Jersey
---
A. Timothy,

A. Well, well done on your research. You've evidently spent a lot of time on this.

First of all go and have a gander at thread 30615 also thread 7132.

Yes, Koroseal is well known for excellent linings ...but the oxidizing effect means that the linings have a definite life, a short one, too.

One point I disagree with you on ... you said Koroseal with a fibreglass lining. YUCKS! What a waste of $. Also the bond would be highly suspect. Lastly this is NOT a true dual laminate material. No Siree !

Being a PVC fan, I'd opt for a dual laminate PVC: FRP structure. Using say 1/4" PVC throughout.

With Koroseal, as with all flexible liners, you'd probably DOUBLE the life if you increased the thickness by 50%.

Re. your mention of 'plater wrecks' ... I don't fathom what you are saying ... but when I designed tankage for platers, I used to use min. 1/2" if not 3/4" thick h.d. Pe plates to be bolted to the tank flange .... BUT, and this is important, I'd go to a 1/2" or so overlap to prevent the side walls from being scratched/dented during loading. And where there was a chance of a load 'crashing' onto the bottom, then I used el-cheapo corrugated PVC shed roof liner with a flat 1/4" sheet resting loosely on the top ... the idea of the flat sheet resting on top of the corrugated sheet is to distribute the impact stress ... but don't use PE or PP which will FLOAT !

If you think that this can help you, please advise.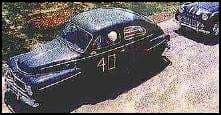 Freeman Newton [Deceased]
R.I.P. old friend (It is our sad duty to
advise that Freeman passed away 4/21/12)
---
---
January 7, 2009
RFQ: We are running a chrome plating solution. Recently, there are cracks on our chrome tank. We have coated the tank with epoxy resin but the solution does not last very long. I understand that most people use Koroseal coating on the chrome plating tank. Can anyone recommend the supplier for the Koroseal coating. Thank you.
Tom
printing plant - Thailand
Sorry, this RFQ is outdated, but technical replies are welcome. No public brand/source suggestions please ( huh? why?)
---
April 21, 2014
A. I know this a few years late to the thread, but Koroseal is simply a registered trademark name for a particular formulation of PVC.

Flexible PVC is made up of PVC resins, plasticizers and stabilizers. Like most any product, there are different quality levels of these components. Cheap and inexpensive resins and plasticizers are used for things like children's toys or garden hoses. More robust formulations are needed for industrial applications. The Koroseal PVC has a long earned reputation for having the most robust formulation in the marketplace, and is why it is the long standing material of choice for chrome plating solutions, let alone most any other metal finishing solution.
Andrew Hotchkies
tank linings - Claremore, Oklahoma
---
---
Need soft pvc drop in liner for chrome plating tanks
We have chrome plating tanks operating at 60° C made of Stainless steel coated with some soft plastic material. Originally the tanks were imported from Japan. I'd like to use the tanks with added liners in them for safety as well as for cost reason. The capacity of the tank is 1000 liter and contains CrO3 240 g/l, H2SO4 in the range of 3 g/l. No additive is being used.
length 1220
width 1025
depth 1220
top lip width 90 each side.

I'd appreciate if I am contacted by e-mail

AROKI
MALAYSIA
AROKIYANATHAR ARUL
PLATING SMALL SCALE - SHAH ALAM, SELANGOR, MALAYSIA
February 16, 2011
br
Sorry, this RFQ is outdated, but technical replies are welcome. No public brand/source suggestions please ( huh? why?)