60,000 Q&A topics -- Education, Aloha, & Fun
topic 7132
How to Make Plastic Plating Tanks
2001
Hi everyone !
Somebody, please, explain to me the plastic welding process -- what I need for making PVC or PP plating tanks.
Now we use hot air and plastic "wire"( D = 3-5 mm ).
Maybe somebody know another way?
Can I use epoxy glue for making tanks?
"Epoxy resins are a blend of materials that strongly bond to other materials, and are set by a catalyzed chemical reaction.
The resulting hard amorphous mass is strong, highly corrosion resistant, and operates over a wide range of temperatures.
Pure resins usually serve as high quality glues. Glass fibers and filaments bonded together with epoxy resins are used to produce process piping systems which operate from -20°F to +300°F (-28 to 148°C). This material handles most acids, bases, and solvents"
Viktor P
[last name deleted for privacy by Editor]
- Tartu , Estonia
---
2001
Hi, Viktor.
No, to my knowledge you cannot glue polypropylene, and you will not be able to successfully glue (solvent weld) tanks from PVC. Freeman Newton explains why in letter 6775.
If you want to build polypropylene and PVC tanks, hot air welding is a good way to go, and fusion welding is another way.
Fiberglass tanks are made with glass cloth and resin, although vinyl ester resin is probably a better idea than epoxy for most plating shop applications.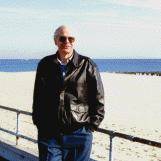 Ted Mooney, P.E.
finishing.com - Pine Beach, New Jersey
Striving to live Aloha
---
2001
Victor,
Firstly, I want to thank (and so should you) Ted Mooney for saving me a lot of explaining !
Don't be led up the garden path! Epoxies are a S.O.B. to work with. They have a tendency to suddenly 'set' whereas the polyester and vinylester resins give you a better and a more predictable working time. Moreover they are very expensive and don't seem to 'wet' out as well.
As for corrosion resistance, be careful! The better resins will take temperatures up to boiling for some liquids and much higher for, say, chimney stack linings.
None of these resins can take strong acids! PVC will take commercial 93 percent sulphuric.
Plastic weld rods come in thicknesses for 3 to 5 mm, most are round, some are triangular. It all depends on what type of welding you are doing, if you are using a 'speed' tip or just a regular welding nozzle.
Cheers !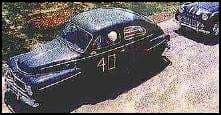 Freeman Newton [dec.]
White Rock, British Columbia, Canada

(It is our sad duty to advise that Freeman passed away
April 21, 2012. R.I.P. old friend).
---
2003
Yes you can glue PP and PVC. 3M has come out with a new glue that will glue PP with no pre-treatment.
Wayne Gaybba
- Cape Town, South Africa