Where the world gathers for
plating, anodizing, & finishing Q&As since 1989
-----
Tank & lining material for chrome plating and chromic acid Q&A
adv.: Kynar Tank Linings by Goad

Q. Hello
Introducing myself as Agung Trisdian from PT. Andalan Fluid System, Indonesia.

Incidentally, we are looking for some kind of coating to protect the tub from hot temperatures, pressure resistance, rust resistance and anti-leakage.
Is there a type of FRP that fits our needs?

Agung Trisdian
- Indonesia
February 21, 2023
A. Hi Agung. There are dozens of coating materials & liners, and even half a dozen different FRP resins as well as several different construction methods from filament winding, to built-up construction with roving, to spraying chopped glass.

Your inquiry is a bit vague about your needs. How big is the "tub", what material is it made from, how hot is the temperature, how much pressure, etc. Thanks.
... but if you meant to imply that it is a hard chrome plating tub made of steel, an FRP lining is probably not appropriate, both due to the difference in coefficient of expansion and the fact that some chrome plating solutions attack glass. Luck & Regards,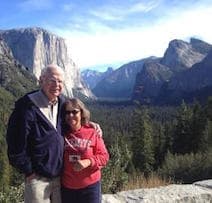 Ted Mooney, P.E. RET
Striving to live Aloha
finishing.com - Pine Beach, New Jersey



A. We have used Moulded HDPE TANK FOR HARD CHROME PLATING FOR ALMOST 6-7 YEARS WITHOUT PROBLEM. HOWEVER CARE SHOULD BE TAKEN THAT NO PARTS FALL INTO THE TANK, AND PERIODICALLY INSPECT THE TANK.
Mahendra Gargatti
- Belgaum k, India
June 27, 2023
---
---
↓ Closely related postings, oldest first ↓
---
---
Q. We have a decorative chromium plating line in our shop and our chrome tank is made of carbon steel lined with a flexible PVC liner of 100 mils, over time the liner has "cracks" on the solution level. Almost on top of the tank walls. We attribute this to the interaction of the plating solution, temperature (55 °C) and the oxygen on the border line of the solution.
As plant manager I have to decide what liner or protective finish is best for this kind of application. We have used in the past also Koroseal lining, vulcanized to the tank walls.
Can Pokypropylene thanks be used for chrome plating? Or a lining made of high density polyethylene is better?
Please help me on this. Thank you in advance -- Enrique.
Enrique Segovia
plating shop - Monterrey, Mexico
2000
A. The most common approach for such tanks is Koroseal lining glued in place (Koroseal is a brand name for flexible PVC and there are other brands).
Typically and historically here in the U.S., the lining thickness is 3/32", with a 6" wide second layer extending above and below the solution level.
No, polypropylene tanks should probably not be used; polypropylene is susceptible to oxidizing agents and chromic acid is a mighty powerful one.
There are alternatives, including titanium tanks, PVDF linings, etc., but the above-described Koroseal lining is hard to beat without spending a lot of money.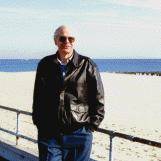 Ted Mooney
, P.E.
Striving to live Aloha
finishing.com - Pine Beach, New Jersey
---
A. I have used Koroseal and vinyl liners. Thick vinyl liners with a shock absorber bottom for dropped parts and a second layer of vinyl welded on from the top of the tank to 6" below the liquid level is the long term cheapest and most functional. A liner comes out easily. Koroseal is hard to patch on a chrome tank, and is terrible to remove.
We used 140 °F for hard chrome and it is very hard on tanks/liners, especially Koroseal which works quite well at 120 °F.
I would look at 0.125 as a minimum thickness of vinyl and would prefer closer to 0.185. There are different qualities of vinyl.
James Watts
- Navarre, Florida
---
A. One manufacturer of drop in liners fabricates the PVC liner with a Teflon skirt or upper layer. Misting formed above the solution deposits chrome solution on the liner above the solution level. Even a secondary layer (skirt) of PVC will deteriorate rapidly in some applications.
The Teflon, at least, will protect the PVC below it from oxidation. Water evaporates off the exposed material allowing nearly pure chromic acid to contact the resin. Since the flexible PVC contains in excess of 20% plasticizer, a phthalate ester, oxidation takes it's toll first on the plasticizer, causing shrinkage, cracking and eventual failure of the liner.
Bonded Koroseal gives better lifetime than a drop-in in this application since it is glued to the tank wall and cannot flex.
Charles R. Reichert CEF-SE
plating shop - Seattle, Washington
---
Q. Thanks to Ted, James and Charles for your help on thread 4428.
James, isn't PVC a Vinyl? If not, what is the difference between Koroseal and a Vinyl? What about Hypalon ? I read that it has better resistance to higher Temperatures, but with a note that the oxidation of sulphur from rubber linings on the Hypalon could in some cases alter the Sulphate-chromate balance for bright chrome plating. I was ready to install Hypalon until I found this, should I avoid Hypalon even as it has a better temperature resistance? Thanks again for your help. Enrique
Enrique Segovia
[returning]
plating shop - Monterrey, Mexico
2000
A. Koroseal is a BF Goodrich trade name for a flexible PVC (Vinyl) lining.
To my knowledge, rubber linings (including hypalon) are completely incompatible with chromic acid.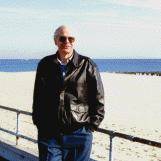 Ted Mooney
, P.E.
Striving to live Aloha
finishing.com - Pine Beach, New Jersey
---
A. I am not into the chemistry of plastics enough to tell you the differences.
I think that the main difference is that "vinyl" has more plasticizers in it than "PVC".
James Watts
- Navarre, Florida
A. Vinyl is PVC. From Wikipedia:
Polyvinyl chloride, (IUPAC Polychloroethene) commonly abbreviated PVC, is a widely used thermoplastic polymer. In terms of revenue generated, it is one of the most valuable products of the chemical industry. Globally, over 50% of PVC manufactured is used in construction. As a building material, PVC is cheap and easy to assemble.
Joe Haughawout
- Dallas, Texas
2007
A. I believe before any determination can be made, you would have to know if this is a fluoride bath. A non-fluoride bath is far less aggressive than a fluoride bath.
Shane Lobdell
- Lexington, Nebraska, USA
2002
---
---
Multiple threads were merged: please forgive repetition, chronology errors, or disrespect towards other postings [they weren't on the same page] :-)
---
---
Q. I have a client who wishes to use a titanium tank for a small to medium size hard chrome plating facility using HEEF 25N. Does anybody have any experience with titanium as a tank liner material in this solution, and what grade/alloy of titanium did you use?
Peter Robbie
- Australia
2002
A. Hi, Peter. Titanium has been used for hard chromium plating tanks as you will read below, and I don't think the non-fluoride catalyst in HEEF-25 would be a problem for it. Still, we see a lot of periodic reports of titanium reacting strangely in the plating industry, perhaps due to the many different alloys.

I guess I would suggest that end users get a guarantee from their tank supplier, whereas suppliers should acquire some experience from jar-testing welded samples and building small tanks before committing to big ones :-)

Sorry that this answer probably isn't much help! But I've seen a fair number of spectacular failures of titanium (like failure of every single titanium heating & cooling coils on a whole very large plating line), and were never satisfactorily explained, so I don't claim a full understanding of the electrochemistry of titanium in plating applications. Good luck!

Regards,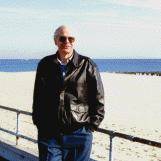 Ted Mooney
, P.E.
Striving to live Aloha
finishing.com - Pine Beach, New Jersey
---
---
Multiple threads were merged: please forgive repetition, chronology errors, or disrespect towards other postings [they weren't on the same page] :-)
---
---
Q. As a student working with the chrome plating engineer, I am tasked with doing some research on tank linings.
Currently we use Koroseal bonded to a carbon steel tank. The Koroseal is 3/16" thickness on the bottom and 3/32" thickness on the sides and ends. We also use an extra layer over the rim and extending 15" down into the tank (skirt). The life of the liner is roughly 3 years, which includes some repairs too.
With that being said, I am researching information to see if there is some material with a better life while at the same time keeping costs to a minimum. We use a chromic acid solution (I believe 30% or 40%) which contains 34 oz/gal hexavalent chrome, .45 oz/gal fluoride catalyst, and .3 oz/gal sulfate. So far, here are some of my options:
1. Koroseal "drop-in" liner. Right now it appears that the majority of failure occurs at the seams in our bonded lining. There is a drop-in liner that is manufactured using radio frequency welding to construct it. Because of this type of welding, the seams are far superior to that of bonded Koroseal (the adhesive I was told is mainly to keep the bonded lining from expanding and ripping at the seams). Also, the adhesive in bonded Koroseal is temperature sensitive and tends to fail before the lining does. This drop-in liner would need no adhesive to bond it to the tank, so I am looking at reduced downtime for installation/repairs and a longer life (because of lack of adhesive and the far superior seams).
2. Kynar. Excellent for chrome tanks, but is extremely expensive. Also, it comes in hard sheets instead of soft material like Koroseal, so it is very susceptible to mechanical damage. We have a tendency to have Plater wrecks which would physically damage this liner long before it would fail from chromic acid. It appears to me that this risk, along with the cost, would not make this a viable option.
3. Teflon. Also excellent resistance to chromic acids, but it comes in hard sheets too. So, it has the same problems as Kynar.
4. Hypalon. I am not really too familiar with this. Maybe someone could provide some input.
5. Dual laminate system. This would consist of the bonded Koroseal coupled with a 1/2" fiberglass overlay. This would serve to extend the life of the lining, but it is expensive also.
6. I could construct a tank, but I am a little unclear as to what would stand up to our chromic acid (mainly the fluoride) for a considerable amount of time. I am considering Niobium (Columbium), Hastelloy "G", and some others. If anyone has some suggestions, I would be very interested in learning about them.
I am open to any suggestions and hopefully someone out there can provide some input that would make my decision easier.
Thank you in advance for any help.
Tim
Timothy J. Nicodemus
Student working with the chrome plating engineer - Dayton, Ohio
2004
A. Hi Timothy. Your present favored approach of flexible PVC has long been the most common because it is the least expensive, and if you're frequently repairing it, drop in liners sounds better than glued in place. But if we consider other things than initial cost, maybe a better lining approach might be worth it.
A "given" that you seem to be accepting, that is throwing your evaluations out of kilter, though, is the "tendency to have plater wrecks". Your priority needs to be stopping those very dangerous, sometimes very destructive, wrecks. The electronics revolution, which has worked such wonders in communications, has made it very practical to stop those accidents. Then you can use a more permanent liner, perhaps Kynar, despite the additional first cost.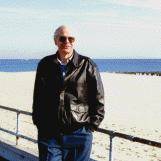 Ted Mooney
, P.E.
Striving to live Aloha
finishing.com - Pine Beach, New Jersey
---
A. Timothy,

A. Well, well done on your research. You've evidently spent a lot of time on this.

First of all go and have a gander at thread 30615 also thread 7132.

Yes, Koroseal is well known for excellent linings ...but the oxidizing effect means that the linings have a definite life, a short one, too.

One point I disagree with you on ... you said Koroseal with a fibreglass lining. YUCKS! What a waste of $. Also the bond would be highly suspect. Lastly this is NOT a true dual laminate material. No Siree !

Being a PVC fan, I'd opt for a dual laminate PVC: FRP structure. Using say 1/4" PVC throughout.

With Koroseal, as with all flexible liners, you'd probably DOUBLE the life if you increased the thickness by 50%.

Re. your mention of 'plater wrecks' ... I don't fathom what you are saying ... but when I designed tankage for platers, I used to use min. 1/2" if not 3/4" thick h.d. Pe plates to be bolted to the tank flange .... BUT, and this is important, I'd go to a 1/2" or so overlap to prevent the side walls from being scratched/dented during loading. And where there was a chance of a load 'crashing' onto the bottom, then I used el-cheapo corrugated PVC shed roof liner with a flat 1/4" sheet resting loosely on the top ... the idea of the flat sheet resting on top of the corrugated sheet is to distribute the impact stress ... but don't use PE or PP which will FLOAT !

If you think that this can help you, please advise.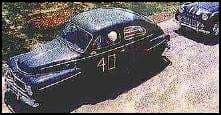 Freeman Newton
[deceased]
R.I.P. old friend (It is our sad duty to
advise that Freeman passed away 4/21/12)
---
---
Q. Has anyone had experience of using epoxy type coatings on chrome plating vessels at 25% concentration and 50 °C? I believe that there are coatings available but I have no idea how they perform.
Graham Hall
Hard Chrome plating - Port St Mary, Isle of Man, Great Britain
2004
A. Hi Graham. My vote is to let someone else try it because I don't know for sure, but strongly doubt that epoxy coatings will work. Chromic acid is nasty, highly oxidizing stuff, and I would only trust soft vinyl (Koroseal or equal, or a drop-in PVC liner), or an exotic lining material like PVDF (Kynar)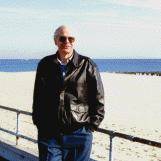 Ted Mooney
, P.E.
Striving to live Aloha
finishing.com - Pine Beach, New Jersey
Hi Graham,

A. What Ted says makes sense ... but PVDF is damned expensive and if you used a solid liner, that takes EXPERTISE ... in ye Olden Days we used to make solid PVC liners ... but the flexible PVC liners make more sense due to no worries about expansion and contraction of rigid liners.

Epoxy? Well, some people have used fibreglass liners but they don't last long and they are not homogenous like thermoplastics... and probably some of the special FRP resins might be better than epoxy such as Hetron l97. The advantage of epoxy is that it can glue itself to steel very well ... on the other hand it is expensive and not so easy to work.

If this is a short term usage, consider a swimming pool liner. Now the Koroseal people will shudder at the thought BUT those liners can be had in different thicknesses, maybe not as heavy as the 'professional' ones ... so opt for the heaviest PVC swimming pool liner you can (maybe two of them) ... and they'd cost far less.

I wish you success!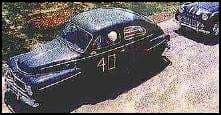 Freeman Newton
[deceased]
(It is our sad duty to advise that Freeman passed away
April 21, 2012. R.I.P. old friend).
---
---
Q. What would be the best tank material for 16% chromic acid at 200 °F? I am planning to line a 316SS tank. It looks like even Kynar (PVDF) has trouble with chromic acid above 180. I could go with Teflon, but it is extremely expensive. One tank manufacturer has suggested having the tank coated in Halar. This too is pricey, but less than teflon. It does appear that this would do the trick, but I am curious if anyone else has a better idea.
[name deleted by Editor]
2006
A. Hi,

You've seem to have done your research, but why a liner?

Why not make the tank from a good dual laminate material such as CPVC/FRP ... (going by memory, PVC/FRP is only good for 180 °F, and therefore perhaps not suitable).

You may not want to buy this from Canada but for a first class opinion, go to DUALAM in Vancouver, their top design engineer is Enrique Ginocchio.

After all, dual laminates were INVENTED by Canada.

An afterthought ...normally these fluorocarbon liners, due to their cost, are very thin ... 0.06" thick but are available to 0.90" which allows for a far better weld ... and you must consider 'scratching and scraping' whereas the CPVC material would probably lend itself to a good dual laminate thickness of 1/4".

Heavier thicknesses are easier available but would not, I feel, be advantageous for a good dual laminate construction.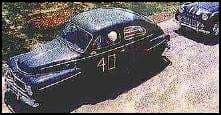 Freeman Newton
[deceased]
R.I.P. old friend (It is our sad duty to
advise that Freeman passed away 4/21/12)
Ed. note: This posting is from quite a while ago, but please do not suggest vendors and sources ( huh? why?)

Thanks Freeman. Most people are telling me that while CPVC will take the temperature in general cases, it does not like chromic acid above 180 °F. Above that, the welds will be attacked over time. I understand that is true even of the dual laminates since the weld is still CPVC.

I am starting to learn about some newer modified versions of CPVC that may work. I'll let you know what I come up with.
[name deleted by Editor / returning]
A. Hi,

Your comment about CPVC not being suitable, weld-wise, above 180 °F may well be very true .

Having run, in Ye Olden Days, weld tests on 1/2" PVC, it was interesting to note that our highly trained thermoplastic welders hit all well over 85%, one guy hitting the incredible figure of 100%... but a union, who wanted in on the game, said that WE CAN WELD and why use a non-union shop, only hit, guess... 30%! I am an incredible welder and hit 27% hence maybe I should be unionized ?

Therefore maybe the weld integrity is highly important, certainly is with 3l6L s.s. in a marine environment! The weld rod MUST be very compatible with the original material, i.e., easy to use.

Re your comment about other dual laminates using CPVC weld rod ... that ain't true. The only two interweldable plastics are uPVC and Acrylic.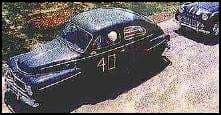 Freeman Newton
[deceased]
R.I.P. old friend (It is our sad duty to
advise that Freeman passed away 4/21/12)
A. How about a lead liner? Lead is used to contain plastic etching solutions (normally mixtures of sulfuric and chromic acids at high temp) and it's not so expensive.
Guillermo Marrufo
Monterrey, NL, Mexico
A. You might want to look into a solid titanium tank without a liner. Titanium is used for Chrome Plating tanks in the rotogravure printing industry. Their operating temps are much lower than 130-140 °F, but the concentrations are similar. Many have been in service for years without any pitting or weldment failure problems at all. As a tank fabricator, I know 316SS Flat Sheet Prices have gone through the roof, due to high nickel demand, but I haven't priced Titanium lately. I hear there were some good prospects in East St. Louis back during Surfin...
Kyle Hankinson
- Forest City, North Carolina, USA
---
---
Multiple threads were merged: please forgive repetition, chronology errors, or disrespect towards other postings [they weren't on the same page] :-)
---
---
RFQ: We are running a chrome plating solution. Recently, there are cracks on our chrome tank. We have coated the tank with epoxy resin but the solution does not last very long. I understand that most people use Koroseal coating on the chrome plating tank. Can anyone recommend the supplier for the Koroseal coating. Thank you.
Tom
printing plant - Thailand
January 7, 2009
Ed. note: Sorry, this RFQ is outdated so private contact is no longer available, but public technical replies are still welcome! No public brand/source suggestions please ( huh? why?)
A. I know this is late to the thread, but Koroseal is simply a registered trademark name for a particular formulation of PVC.

Flexible PVC is made up of PVC resins, plasticizers and stabilizers. Like most any product, there are different quality levels of these components. Cheap and inexpensive resins and plasticizers are used for things like children's toys or garden hoses. More robust formulations are needed for industrial applications. The Koroseal PVC has a long earned reputation for having the most robust formulation in the marketplace, and is why it is the long standing material of choice for chrome plating solutions, let alone most any other metal finishing solution.
Andrew Hotchkies
tank linings - Claremore, Oklahoma
---
---
Need soft pvc drop in liner for chrome plating tanks
We have chrome plating tanks operating at 60° C made of Stainless steel coated with some soft plastic material. Originally the tanks were imported from Japan. I'd like to use the tanks with added liners in them for safety as well as for cost reason. The capacity of the tank is 1000 liter and contains CrO3 240 g/l, H2SO4 in the range of 3 g/l. No additive is being used.
length 1220
width 1025
depth 1220
top lip width 90 each side.

I'd appreciate if I am contacted by e-mail

AROKI
MALAYSIA
AROKIYANATHAR ARUL
PLATING SMALL SCALE - SHAH ALAM, SELANGOR, MALAYSIA
February 16, 2011
br
Ed. note: Sorry, this RFQ is outdated so private contact is no longer available, but public technical replies are still welcome! No public brand/source suggestions please ( huh? why?)
---
---
November 30, 2011
Q. What should hard chrome plating tanks be made from?
How many for the complete hard chroming process?
What would be in each of them?
Abdulla Abuhadhood
Buyer (looking to start new shop) - Jeddah, Saudi Arabia
---
December 1, 2011
A. Hi, Abdulla.
There are 3 different hard chroming formulations: the Sergeant (or conventional 100:1 chrome to sulfuric) bath, the fluoride catalyzed bath, and the HEEF bath. Materials of constructions could be different, depending on your choice, but the most common material is hot rolled steel with PVC lining. Freeman Newton's on-line article "Hard Chrome Plating - Materials to Consider" may be helpful to you.
The fluoride bath cannot be used for etching, so you need a separate etching bath if you go that route. You need cleaning, rinse, etch, rinse, hard chrome plating, and multiple rinse tanks. Depending on what substrates you intend to chrome plate, you may need others. But, really, the equipment is not nearly as important as chrome plating knowledge.
If you cannot retain a consultant, or experienced hard chrome plater, or tech service person from the local supplier to guide you, please see if you can get access to a copy of Guffie's book .
It's a small book of about 180 pages so it doesn't cover everything, but it does address a lot of very important points. Good luck!
Regards,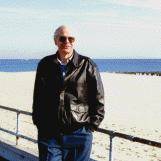 Ted Mooney
, P.E.
Striving to live Aloha
finishing.com - Pine Beach, New Jersey
---
---
Is titanium liner satisfactory for non-fluoride hard chrome plating?
March 11, 2014
Q. I am considering a titanium liner for one of our hard chrome plating tanks. We are using HEEF 25 chromic acid that is not fluoride based. How long would you expect the life expectancy of a titanium sheet liner of .078" thick to last with a daily plating load? Would there be any issues with conductivity or plating performance with the titanium having a low electrical conductivity? Does anyone have experience or feedback on titanium liners in general?
George Lesher
- Springfield, Ohio, USA
---
---
July 9, 2014
Q. I am wondering if this conversation is based more on the chrome solution as a whole or just the chrome component?
I am building a tank for my type 2 passivation and was told that I need to use CPVC because of compatibility concerns for the sodium dichromate. Is this the best way to go?
My current tank just failed and it looks like it has a CPVC liner.
Michael Silva
- Carson, California USA
---
July 2014
A. Hi Michael. A standard soft PVC liner like Koroseal, or a PVC drop-in liner should be satisfactory since the temperature would be under 140 °F -- although most passivation tanks are probably built of stainless steel.
Regards,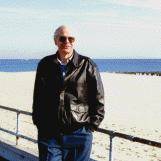 Ted Mooney
, P.E.
Striving to live Aloha
finishing.com - Pine Beach, New Jersey
---
July 11, 2014
Q. Thanks Ted
One last question, since temperature controllers can fail and my solution would rise to the 180 °F temp of the boiler water. would there be a benefit to CPVC over stainless or visa versa? Also, what grade of stainless would be best for the type 2 passivation?
Michael Silva
[returning]
- Carso, California USA
---
July 2014
A. Hi again. Sorry, I don't accept the argument that CPVC is necessary because of the possibility that the temperature controller might fail. There are all kinds of other issues and hazards if the temperature rises to that level, and I don't think it's grounds for not using the standard soft PVC liner approach.
Type 316L is the highest grade of stainless commonly used in the fabrication of plating and metal finishing tanks. I would accept a lower grade only if the supplier assures you with their relevant experience and their guarantee.

Regards,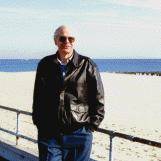 Ted Mooney
, P.E.
Striving to live Aloha
finishing.com - Pine Beach, New Jersey
---
July 31, 2014
A. Michael,
As an aside, if you are able to consider moving away from the hazardous chemistry involved in nitric acid passivation baths that have a tendency to destroy the equipment, much safer citric acid based alternatives are available.

For a nitric passivation bath you're probably safest with 316 as Ted suggested. A citric bath can be done in plastic tanks if desired, though.

Ray Kremer
Stellar Solutions, Inc.

McHenry, Illinois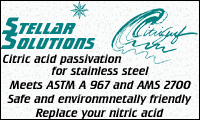 ---
August 5, 2014
A. Dear Michael. You can use PPCP (Polypropylene tank) also for better life.
Ilesh G Vyas
Gunatit Builders

Manjalpur, Vadodara, Gujarat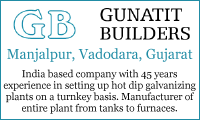 ---
---
November 3, 2015
Q. We're looking to add a chromate conversion process for magnesium. It calls for a dip in a 3% to 6% chromic acid bath at room temperature. This should be a fairly small tank, 2 ft X 3 ft X 1.5 ft deep. and within a process room that has a drainage trough around the edge, so a tank failure would not be catastrophic. What's the best material for the tank and rack systems for a reasonable useful life? Should I have any concerns for galvanic coupling during the 8 minutes it would be in the bath?

Thanks for your help!

-Kirby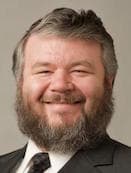 Kirby Wilkerson
aerospace - Bristow, Oklahoma, USA
A. Hi Kirby. Nearly any typical plastic construction material (PVC, CPVC, Polypropylene, Vinyl Ester Fiberglass) should be fine. A Koroseal (PVC) lined steel tank is fine too. I believe that titanium racks should be okay, although plastisol coated racks would eliminate any possibility of galvanic activity and be more foolproof if they suit the work you're racking.
Luck & Regards,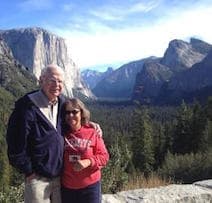 Ted Mooney
, P.E. RET
Striving to live Aloha
finishing.com - Pine Beach, New Jersey
---
---
Q. We do hard chroming in our shop and we noticed a small crack in our tank. We are trying to get a new tank but we don't know what direction to take.
Manuel Perez
Consumables/In-direct supervisor - Englewood Colorado
June 30, 2021
Ed. note: Sorry, this RFQ is outdated so private contact is no longer available, but public technical replies are still welcome! No public brand/source suggestions please ( huh? why?)
A. Hi Manuel. Although there are alternative possibilities as discussed on this page, Koroseal (PVC) lined steel tanks remain a fine answer: they are economical, there will be no surprises, and steel tanks are very strong in the event of any sort of material handling accident.
What is your current tank made of which has developed a small "crack"?
Luck & Regards,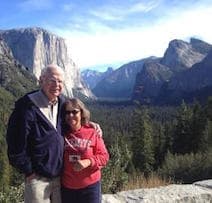 Ted Mooney
, P.E. RET
Striving to live Aloha
finishing.com - Pine Beach, New Jersey
A. Hi Manuel,
I would go for a stainless steel tank with Koroseal liner. There are options to make a Koroseal liner with a Teflon-based upper part (skirt). It is a recommended improvement as a liquid level is probably the most aggressive area of the bath.
Good luck.

Leon Gusak




- Winnipeg, Canada






A. A rigid Kynar (PVDF) Copolymer as a box liner inside of a steel tank can be a "forever-tank" option for hard chrome plating when fabricated by a reputable supplier who will guarantee no weld failures. It is relatively expensive, but it pays in the long term since it would not require periodic replacement. A steel tank with a bonded Koroseal liner with a teflon skirt at the solution level is the next best thing. Replaceable bag liners are still very commonly used because of the lower up-front cost, but they have a relatively short useful life.




Jon Barrows

, MSF, EHSSC




GOAD Company





Independence, Missouri






A. A final option, which I'll mention because it may have occurred to you, and Jon introduced the idea of kynar, would be a self-supporting tank made of rigid Kynar. I designed a few for a chromate manufacturing facility but they cost more than 10X what similarly sized rigid polypropylene tanks cost (and even ignoring the cost I don't think self-supporting kynar tanks would be appropriate for hard chrome plating line where mechanical damage is a possibility :-)
Both Leon's and Jon's suggestions sound better to me.
Luck & Regards,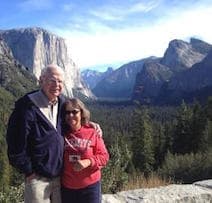 Ted Mooney
, P.E. RET
Striving to live Aloha
finishing.com - Pine Beach, New Jersey