Education, Aloha, & Fun
A roundtable with 60,000 topics and a seat for you
topic 26448
Problems Black Chromating on Zinc Plating
A discussion started in 2002 but continuing through 2020
2002
Q. Hello everyone,
Can anybody clear my query as given below.
After Zinc plating & Olive black passivation on steel fasteners & fine blanked components (structural steel which are copper brazed with En8 material):
1. We face the problem on colour inconsistency - olive black not proper.
2. Also colour retentivity (i.e. after a few days olive black turns complete black).
3. Blister formation.
4. What should be the surface finish in the component.
5. What is the optimum plating thickness.
6. We require brake fluid compatibility( DOT3 & DOT 4 ).
7. What are the chemicals, their percentage etc. required to overcome the above problems.
8. How far the intricate components get affected compared to plane surfaces.
9. What is the expected life of components in NSS test.
Senthil Deepak Nandakumar
- Coimbatore, Tamil Nadu, India
---
2002
A. Dear cousin Senthil,
I suggest that you look up plating process suppliers in your area, and ask a supplier to visit your plating shop. These processes are not "home brew" that you mix up yourself from commodity chemicals; they are proprietary systems of compatible electroplating processes together with chromate conversion processes and post treatments that a supplier who has developed them helps you install and use.

It sounds like you are using a light-sensitive silver-based black chromate, and these are known to turn greenish (see thread 32622). You may need to switch to zinc-iron alloy plating before you will obtain color stability. Blisters are most likely due to poor cleaning, but not definitely. Plating thicknesses range from 5 to 25 microns depending on exposure. 5 microns is typical for 'cheap' stuff, 8 more typical for automotive, and 13 for severe service.
But please tell us what you do know about the current system: What proprietary chromate or home brew formula do you use that is black? What kind of zinc plating do you do -- acid, alkali, or cyanide, or do you do alloy plating? What surface finish do the components have already? What thickness do you plate now? Do you have brake fluid compatibility now? What thickness ratio do you get between the HCD and LCD areas now with respect to plane and intricate surfaces? What NSS life do you get now?
Please don't be offended, but your questions are not so much specific questions as a request for tutoring, and a local chemical supplier will be in a better position than me to offer it. Thanks!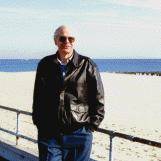 Ted Mooney, P.E.
finishing.com - Pine Beach, New Jersey
Striving to live Aloha
---
2002
A. The plating system has two main parts to it: the main zinc plating, and the passivation. The thickness of the plating depends on your application. The auto parts we work with get around 8 microns of plating. The passivate is not specified by thickness.
Some of these technical issues should be addressed with your plating supplier. They should understand their processes well and should be able to educate you a bit on issues like this. You can also refer to the Metal Finishing Guidebook from Metal Finishing Magazine. This guidebook gives generic technical explanations of plating and of conversion coatings (passivation).
Sometimes is is very hard to produce an exact color consistently. The color is dependent on the passivation, not necessarily the plating part. As you make part after part, the chemicals in the bath deplete, and the concentrations change over time. It can be difficult to maintain the passivation chemical bath the same all day every day. You may want to relax your color requirements to make things much easier for your plater. The plater may not have the capability to meet tight color requirements.

Tim Neveau
Rochester Hills, Michigan
---
---
Zinc Iron Black with Hexavalent free requirement
2004
Q. Dear sir,
I am responsible for development of parts.Our products are sent to US,Europe. We recently have come across with GMM 3059 and the European Union Restricted Materials regulations. The regulation is called: Directive 2000/53/EC of the European Parliament and of the Council on end-of-life vehicles. Hexavalent Chrome is being restricted. Some parts require zinc black.We are doing with Zinc Iron plating with Black passivation (240 hrs salt spray). I understand from my supplier that this process contains Hexavalent chrome which is not acceptable.
My question is whether any chemical supplier has developed this Zinc Iron process free from Hexavalent Chrome? Is it available in Pune-India? Where and how hexavalent chrome is tested preferably in Pune or around?
With regards,
Vishwas Kajrekar
Automobile agregate supplier to OEM - Pune, Maharashtra, India
---
2004
A. Mr Vishwas Kajrekar
There is a process for Trivalent Black passivation of zinc iron available from a well known maker in South India. Life expectations are in the 250 to 500 hour SST to white rust range. The process you follow is adaptable to this Black Trivalent passivate.
Regards,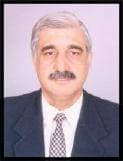 Asif Nurie [dec.]
- New Delhi, India
With deep regret we sadly advise that Asif passed away on Jan 24, 2016
---
---
2005
Q. Dear members,
We are an automobile company. Generally we will use yellow passivation for our components. Now there is a proposal to use black passivation from our client. So I want the clear difference between yellow and black passivation.
Is there any advantages of black passivation and also about the cost?

Thanking you.
Karimulla
tractors - Noida, u.p, India
---
2005
A. Traditionally, there hasn't been a great difference between yellow and black chromates. However, with the worldwide move to using only trivalent chromates, it is not easy to get color choices, and different colors can represent fundamentally different processes.
Yellow chromates today can be thick-film chromates or they can be dyed films (although not all trivalent chromates are dyeable). Black trivalent chromates are more difficult and you may need to switch from zinc plating to zinc-iron plating to get a black color. Zinc-iron processes tend to more expensive, but they deliver greater corrosion resistance.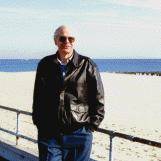 Ted Mooney, P.E.
finishing.com - Pine Beach, New Jersey
Striving to live Aloha
---
2005
A. Mr.Karimulla,
Ted rightly mentioned about the trend in Trivalent chromate conversion coatings.

Trivalent passivations greatly enhances the salt spay life and it improves with respective topcoats.
Blue with topcoat can give up to 200-250 hrs white rust, and red rust up to 400 hrs in acid chloride with cobalt as alloy.
Black with topcoat gives up to 350 hrs white rust on acid chloride plated components and up to 600 hrs and more as mentioned above.
If passivated on Alkaline Zinc iron the SST life can go up to 600 hrs white rust and beyond 1200 hrs red rust depending upon the concentration of iron as alloy in the bath.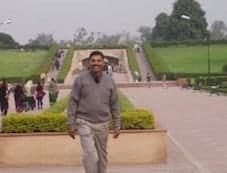 T.K. Mohan
plating process supplier - Mumbai, India
---
---
Need process for Acid Zinc plating with trivalent black passivation
2006
Q. I work in a plating shop (acid Zn plating ) and we have got orders for black passivation.
Is there trivalent black passivation to withstand White corrosion of 48 hrs and red rust 96 hrs ( ASTM B117 [affil. link to spec at Techstreet] )?
The product size is M12. Is there any limitation in size while using trivalent black passivation?

Thanks in advance for your reply..
Ravi Sankar
Plating shop employee - Chennai, Tamil Nadu, India
---
2006
A. Dear Ravi Sankar,
Yes. there is Trvalent black passivation available.
There are supply houses in and around -Ambattur-Chennai.
Please look around.
Good luck,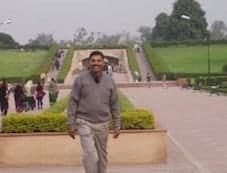 T.K. Mohan
plating process supplier - Mumbai, India
---
---
October 10, 2012
Q. Sir, after black trivalent passivation on zinc plating, our lacquer gets skips, i.e., it gets removed after rubbing
Mulane Bahiru
- Nashik, Mahrashtra, India
---
October 12, 2012
Q. Detail procedure of black trivalent passivation and lacquer coating.
bahiru mulane
- nashik, India
---
October 15, 2012
Hi Bahiru. Specific questions often get good answers in this forum, but short, abstract requests for information that fills whole chapters in plating books usually don't. We have to give people a reasonable starting point :-)
Please try to detail what you already know how to do, and explain whether you are talking about chromating on zinc plating, and whether you do barrel or rack plating. If you can purchase a proprietary chromate and lacquer, you'll receive this required technical service from the vendor. Good luck!
Regards,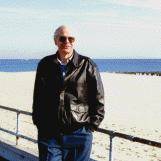 Ted Mooney, P.E.
finishing.com - Pine Beach, New Jersey
Striving to live Aloha
---
---
White spots develop on black zinc plating
January 20, 2019
Q. Sir,

We have this problem regarding formation of white spots in our black zinc items. The problem is that after process, the spots are not evident but after prolonged storage white spots begin to appear. We also conducted some testing in which we subject the items into humidity testing with the parameters of 75 °C and 80% Relative humidity, the result is after 24 hours testing white spots become visible. When we store the items in our storage area it took roughly 1 month for the spots to become visible. Our zinc bath is alkaline zinc, the chromate conversion chemical is trivalent. The spot often occurs in the edges. Can you give me some possible advice on where to look at so we could troubleshoot our problem? Or is the condition of the storage playing a major role regarding the formation of the white spots?

Thank you very much.
Stephen Oliver
- Southeast Asia
---
January 2019
? Hi Stephen. Please email pics to for posting here. One person's white spots are another reader's pits, salt stains, or whatever. But edges usually get thicker plating, while not drying as well. So one problem may be incomplete drying. Thanks.
Regards,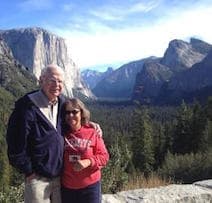 Ted Mooney, P.E. RET
finishing.com - Pine Beach, New Jersey
Aloha -- an idea worth spreading
---
---
September 24, 2020
Q. We have same problem of white spotting or residue after storage for black zinc plated steel 8620 cast parts.
Wondering if there was any further sharing on this topic.
Peter
peter janes
- Cambridge ontario, Canada
---
September 2020
A. Hi Janes. You may wish to review thread 37445 and thread 26622 which deal with 'white rust' on zinc plated and chromated components, which is what I suspect you are encountering.
But 8620 castings possibly exhibit porosity which results in later bleedout of acidic solutions. Alternating hot and cold rinsing will help, and making sure the parts are baked to full dryness will help. But in the end you may need to vacuum impregnate those castings to make them non-porous.
Luck & Regards,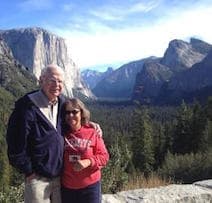 Ted Mooney, P.E. RET
finishing.com - Pine Beach, New Jersey
Aloha -- an idea worth spreading
----
Ed. note: Certain problems with black chromate on zinc plating are so perennial that they earned their own specific threads:
Thread 37445, "Black passivation/chromate on zinc plating gets white rust"
Thread 32622, "Black zinc plating turns green"
adv.