60,000 Q&A topics -- Education, Aloha, & Fun
topic 37445
Black passivation on zinc plating gets white rust
A discussion started in 2002 but continuing through 2019
2002
Q. Hello everyone,
Can anybody clear my query as given below.
After Zinc plating & Olive black passivation on steel fasteners & fine blanked components (structural steel which are copper brazed with En8 material):
1. We face the problem on colour inconsistency - olive black not proper.
2. Also colour retentivity (i.e. after a few days olive black turns complete black).
3. Blister formation.
4. What should be the surface finish in the component.
5. What is the optimum plating thickness.
6. We require brake fluid compatibility( DOT3 & DOT 4 ).
7. What are the chemicals, their percentage etc. required to overcome the above problems.
8. How far the intricate components get affected compared to plane surfaces.
9. What is the expected life of components in NSS test.
Senthil Deepak Nandakumar
- Coimbatore, Tamil Nadu, India
---
2002
A. Dear cousin Senthil,
I suggest that you look up plating process suppliers in your area, and ask a supplier to visit your plating shop. These processes are not "home brew" that you mix up yourself from commodity chemicals; they are proprietary systems of compatible electroplating processes together with chromate conversion processes and post treatments that a supplier who has developed them helps you install and use.

I doubt that readers will offer much response to your inquiry because it is so wide-ranging as to require more time & effort than one can expect from strangers, but it sounds like you are using a light-sensitive silver-based black chromate, and these are known to turn greenish. You will probably need to switch to an alloy plating like zinc-iron before you will obtain color stability.
But please tell us what you do know about the current system: What proprietary chromate or home brew formula do you use that is black? What kind of zinc plating do you do--acid, alkali, or cyanide, or do you do alloy plating? What surface finish do you get now? What thickness do you plate now? Do you have brake fluid compatibility now? What thickness ratio do you get between the HCD and LCD areas now? What NSS life do you get now? Thanks!
Ted Mooney, P.E.
finishing.com - Pine Beach, New Jersey
Striving to live Aloha
---
2002
A. The plating system has two main parts to it: the main zinc plating, and the passivation. The thickness of the plating depends on your application. The auto parts we work with get around 8 microns of plating. The passivate is not specified by thickness.
Some of these technical issues should be addressed with your plating supplier. They should understand their processes well and should be able to educate you a bit on issues like this. You can also refer to the Metal Finishing Guidebook from Metal Finishing Magazine. This guidebook gives generic technical explanations of plating and of conversion coatings (passivation).
Sometimes is is very hard to produce an exact color consistently. The color is dependent on the passivation, not necessarily the plating part. As you make part after part, the chemicals in the bath deplete, and the concentrations change over time. It can be difficult to maintain the passivation chemical bath the same all day every day. You may want to relax your color requirements to make things much easier for your plater. The plater may not have the capability to meet tight color requirements.
Tim Neveau
Rochester Hills, Michigan
---
---
Zinc Iron Black with Hexavalent free requirement
2004
Q. Dear sir,
I am responsible for development of parts.Our products are sent to US,Europe. We recently have come across with GMM 3059 and the European Union Restricted Materials regulations. The regulation is called: Directive 2000/53/EC of the European Parliament and of the Council on end-of-life vehicles. Hexavalent Chrome is being restricted. Some parts require zinc black.We are doing with Zinc Iron plating with Black passivation (240 hrs salt spray). I understand from my supplier that this process contains Hexavalent chrome which is not acceptable.
My question is whether any chemical supplier has developed this Zinc Iron process free from Hexavalent Chrome? Is it available in Pune-India? Where and how hexavalent chrome is tested preferably in Pune or around?
With regards,
Vishwas Kajrekar
Automobile agreegate supplier to OEM - Pune, Maharashtra, India
---
2004
A. Mr Vishwas Kajrekar
A. There is a process for Trivalent Black passivation of zinc iron available from a well known maker in South India. Life expectations are in the 250 to 500 hour SST to white rust range. The process you follow is adaptable to this Black Trivalent passivate.
Regards,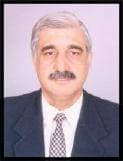 Asif Nurie [dec.]
- New Delhi, India
With deep regret we sadly advise that Asif passed away on Jan 24, 2016
---
---
2005
Q. Dear members,
We are an automobile company. Generally we will use yellow passivation for our components. Now there is a proposal to use black passivation from our client. So I want the clear difference between yellow and black passivation.
Is there any advantages of black passivation and also about the cost?

Thanking you.
Karimulla
tractors - Noida, u.p, India
---
2005
A. Traditionally, there hasn't been a great difference between yellow and black chromates. However, with the worldwide move to using only trivalent chromates, it is not easy to get color choices, and different colors can represent fundamentally different processes.
Yellow chromates today can be thick-film chromates or they can be dyed films (although not all trivalent chromates are dyeable). Black trivalent chromates are more difficult and you may need to switch from zinc plating to zinc-iron plating to get a black color. Zinc-iron processes tend to more expensive, but they deliver greater corrosion resistance.
Ted Mooney, P.E.
finishing.com - Pine Beach, New Jersey
Striving to live Aloha
---
2005
A. Mr.Karimulla,
Ted rightly mentioned about the trend in Trivalent chromate conversion coatings.

Trivalent passivations greatly enhances the salt spay life and it improves with respective topcoats.
Blue with topcoat can give up to 200-250 hrs white rust, and red rust up to 400 hrs in acid chloride with cobalt as alloy.
Black with topcoat gives up to 350 hrs white rust on acid chloride plated components and up to 600 hrs and more as mentioned above.
If passivated on Alkaline Zinc iron the SST life can go up to 600 hrs white rust and beyond 1200 hrs red rust depending upon the concentration of iron as alloy in the bath.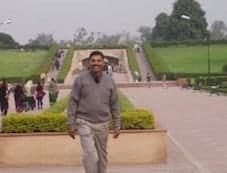 T.K. Mohan
plating process supplier - Mumbai, India
---
---
Need process for Acid Zinc plating with trivalent black passivation
2006
Q. I work in a plating shop (acid Zn plating ) and we have got orders for black passivation.
Is there trivalent black passivation to withstand White corrosion of 48 hrs and red rust 96 hrs ( ASTM B117 [link by ed. to spec at TechStreet] )?
The product size is M12. Is there any limitation in size while using trivalent black passivation?

Thanks in advance for your reply..
Ravi Sankar
Plating shop employee - Chennai, Tamil Nadu, India
---
2006
A. Dear Ravi Sankar,
Yes. there is Trvalent black passivation available.
There are supply houses in and around -Ambattur-Chennai.
Please look around.
Good luck,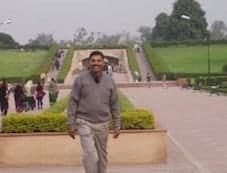 T.K. Mohan
plating process supplier - Mumbai, India
---
---
Can't prevent white rust on black passivated zinc
2007
As per headline we have faced so many problem in Zinc with Black Chromating Layer, Major Problem is White rust appear in material in ware-house specially in rainy season, we have maintained 8 micron thickness of zinc in acid medium and this problem occurring mainly in Fasteners. We have taken all possible c'measure which would be somewhat responsible for white rust like:- we have control the iron ppm less than 50, fix up the dosage of Additive acc.to chemical supplier guidance in ml/1000amp-hr,more frequent cleaning,maintained the conc. and pH, time according to chemical supplier technical data sheet, drying with maintaining the level of R.P.M < 400 along with 60 °C and digital time controller 3~4 minutes in Centrifugal-drier, then maintaining the curing time about 24 hrs. in open area,and dispatch in Closed vehicle and material pass the salt spray test at our hand & some out source lab. but always coming the problem at customer of white rust appear in packed poly-bag and failed in salt spray test. We have maintaining the spec. of white rust 72 hr. and red-rust of 240 hrs. Please suggest some technique by which we can avoid the discussed problem.
Anil Kumar Kaushik
Plating Shop Employee - Gurgaon, Haryana, India
---
2007

A. As we know that the bright dip before black passivation solution contains nitric acid,which contaminates the passivation solution further if intermediate D.M.Water dips are not well maintained. Additionally after passivation, the components are to be washed thoroughly in D.M.Water before being dried in centrifugal drier at the temp. between 45 to 50 °C.

The acidic character of passivation itself acts as culprit in making the passivated component susceptible for suicidal corrosion.

Make sure the washing is proper/adequate.For extended life, you may use rust preventive oil application after drying & before packing.

Arvinda Kumar




- ghaziabad,UP, India





---

2007

A. Anil,

The corrective measures you have done, I would say will take care of your plating.There are more corrective measures required for passivation as this is mainly responsible for the result of your White Rust problem.
I am imagining that you are doing Hex black as your WR requirement is 72 hrs; and at the same time your mention of reducing the RPM of centrifuge to <400 and maintaining 60 degree C makes me feel that you are doing trivalent black passivation.
In either case,Please do the corrective measures as follows
1. Use DM water only for passivation bath make up.
2. Do perfect clean water(DM preferable) rinsing till the end
2. Work within the specified pH- it is most important.
3. Call your process supplier and discuss, keeping the Tech. datas of the product in front of you.
Please give more details such as your process sequence.
Regards




T.K. Mohan




plating process supplier - Mumbai, India




---
---
Black passivation has chalking, pitting, atmospheric corrosion?
November 22, 2019
-- this entry appended to this thread by editor in lieu of spawning a duplicative thread
Q. I'm located in Finland and producing components for automotive industry. We have steel parts that have nice looking black passivation, but after some time (a few weeks to a few months) they are showing white corrosion or chalking (we call it 'white rust'). The 'white rust' is normally forming on areas that are contact with outside atmosphere. Surface areas that are inside the component are still looking fine. What do you think could be the remedy for this problem?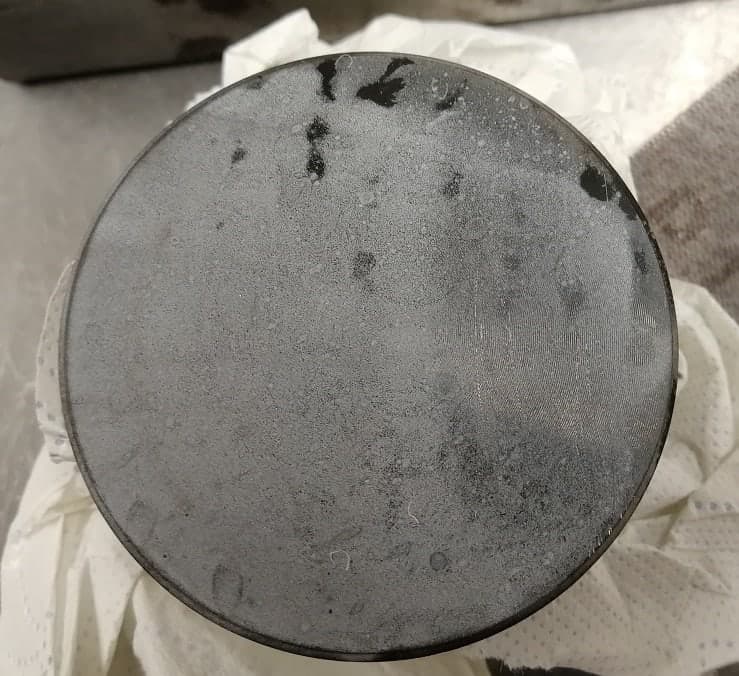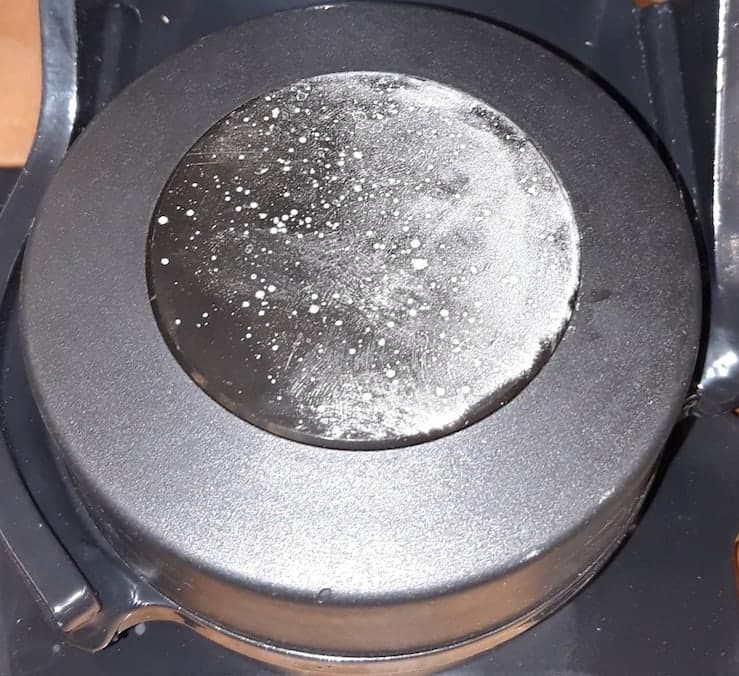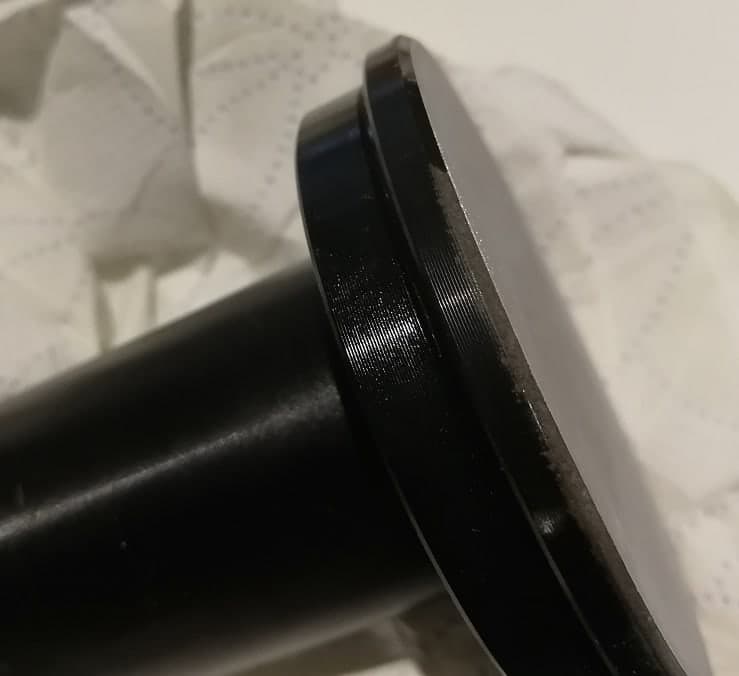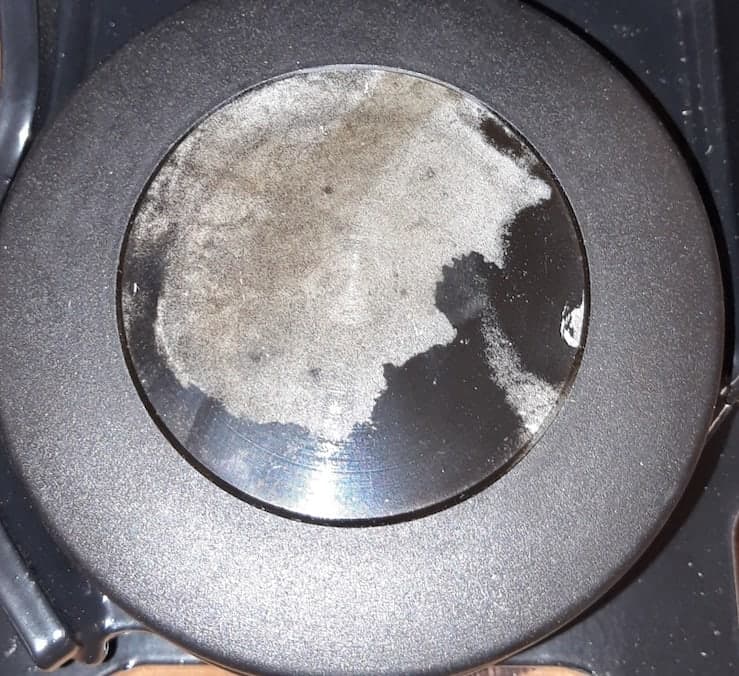 Thanks
Saku Urponen
Quality Engineer - Rauma, Finland
---
November 2019
A. Hi Saku. Unfortunately, "black passivation" does not describe the underlying finish (zinc plating? zinc-iron plating? other?). I assume it is zinc plating or zinc-iron plating, and therefore we added your question to this thread.
When you say 'automotive components' I am not sure if you are a subcontractor for the automotive industry and are trying to supply OEM quality components, or you are offering automotive accessories which most people don't actually expect to last the full life of a modern automobile. My own feeling is that black passivation on exterior automotive components is unlikely to prove satisfactory for OEM components with exterior exposure on automobiles: road salt, gravel impingement, abrasion, and intense ultra violet exposure are major problems.

And in fact, the passivation (chromate conversion coating) is also worn off as well as exhibiting white rust. I am only looking at a picture, not a component, but from here it looks like the plating is chipped rather than pitted.
What can you tell us about the plating and passivation specification please?
Regards,
Ted Mooney, P.E. RET
finishing.com - Pine Beach, New Jersey
Striving to live Aloha