World's #1 finishing resource since 1989
No login needed: Chime right in
topic 1503
Platinum Electroplating
1998
I am looking for any information on electroplating platinum for microelectronic applications. The application requires a smooth deposit less than a micron thick.
Bob B
[last name deleted for privacy by Editor]
- Semitool
---
1998
Hi Bob
I toured Semitool a few years back when you guys were developing the wafer-plating platform. What a great outfit you run up there. Platinum is electroplated from two different electrolytes. One is from an orange chloroplatinoic acid and the other is from a black sulfuric/nitric compound. Both are touchy and take a bit of experience to run routinely, as neither is inherently stable while operating. They are offered by Technic, Sel-Rex, etc. The single most important factor in Platinum plating is the substrate material & its preparation. Each of these baths "hate" various substrates. Nickel is the black bath's mortal enemy. Internal tensile stress in Platinum deposits can run extremely high, and in small devices, just a nick can cause a section of the deposit to spring-delaminate. But proper DOE can identify excellent operating parameters that will yield Pt that won't even orange-peel during 90 deg bend test. But again, the trick to working Pt is long-term process maintainability. It takes a lot of effort to keep it running in spec.
Regards,
Dave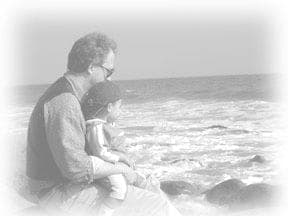 Dave Kinghorn
Chemical Engineer
SUNNYvale, California
---
October 12, 2010
We have been using an acid (pH3) ammonium sulfamate bath with diamine platinum sulfamate complex for two years. It seems very temperamental to pH, weekend storage temperature, trace contamination and with all that I can't get it to last more than six months. Even with Barium treatments to drop out sulfate, which forms from the sulfamate hydrolyzing from elevated temperature and acidity at anodes.

Can anyone tell me how to make the complex last longer? It really makes a beautiful deposit when it wants to. The complex that drives the deposit is definitely not the advertised (NH4)2Pt sulfamate. It forms from this over time and under the right temp., pH, density and balance of sulfate. Does anyone have some experience they would like to share?
Ronald Graf
- Claymont, Delaware