Live! From beautiful Pine Beach New Jersey: Welcome to the world's most popular metal finishing website
topic 10870
Platinized titanium anodes for electroplating
Q. How can you test if platinized titanium anodes still have coating of platinum? What can destroy it? This is in reference to chrome related plating. What will be the effect on plated surface? If plating has patches, could it be due to this? (bad electrical contacts are ruled out)
Payal Mag
- Charlotte, North Carolina
---
A. Put a torch to it. If it discolors, there's no Pt left.
James Totter, CEF
- Tallahassee, Florida
---
A. This is easy. Take a cigarette lighter or small torch and play the flame on the anode mesh until it glows red in dim light. Once it is cooled, if there is an area of discoloration, then the platinum has been plated off. By the way, you can get Titanium or Columbium (Niobium) anodes re-platinized cheaper than buying them new.
Mike Brewington
plating shop - Salisbury, Maryland
---
A. Look under a microscope to see if you have the Ti showing. It should be gray in color whereas the Pt is black. Also if you have access to XRF and the anode fits in the chamber you could do a spot analysis to see if you have any Pt left. Usually the coating fails by erosion, as you plate you generate lots of gas and the gas bubbles wear away the coating. Another way the coating fails is by porosity in the coating. When this happens you get solution undercutting the adhesion between the Pt and Ti. As for the spots on your parts check the thickness by XRF our what method you use to see if you have a thickness distribution problem in those areas.
George Shahin
Atotech - Rock Hill, South Carolina
---
A. VISUALLY YOU CAN SEE THE DIFFERENCE IN color OVER A PERIOD OF TIME. IF THE THICKNESS OF COATING IS LESS BECAUSE OF DISSOLUTION (EVEN ITS SAID TO BE INERT)THE COATING WILL DISAPPEAR AND IT WILL BE LEFT WITH ONLY TITANIUM(BLACKISH color). THIS WILL NOT LEAD TO PATCHED DEPOSITION, BUT IT IS SURE TO AFFECT THE CONDUCTIVITY OF ANODE AS TITANIUM IS A POOR CONDUCTOR.
S.J.VENKATASUBRAMANIA RAJA
- HOSUR, TAMIL NADU, INDIA
---
A. Perhaps you can test the amount of voltage you need to pass the same amount of current in equivalent conditions.
Take a new conforming anode of the same size and shape, and compare voltage required to pass current at 100 amperes per square foot cathode current density.
High anode current density can reduce the life of the auxiliary anode.
Patchy plating could be the result of de-platinized anodes.
Tom Pullizzi
Falls Township,
Pennsylvania
---
A. Very simple, put the platinised anode in the furnace and heat it up to 500 °C. The result is: oxide is formed as black color in unplatinised area; platinised area is still bright like silver.
Vanajambika Jeyakumar
- Chennai
---
---
July 21, 2018
Q. We use 2 mm dia platinized titanium anodes to internally plate 5 mm dia stainless steel tubes. What effects am I likely to see if the Pt coating has been mistakenly removed from the substrate by mechanical abrasion; reduced / poor coverage?
Andy Chris
- Brighton, United Kingdom
---
July 23, 2018
A. Hi Andy
If the platinum has gone you are attempting to plate with titanium anodes. I don't know your process but the titanium will almost certainly anodise and will pass little if any current.
I think you need new anodes.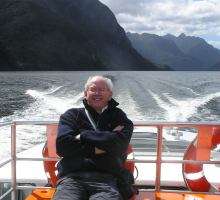 Geoff Smith
Hampshire, England


If you have a question in mind which seems off topic, please Search the Site