topic 12130
Current/Voltage for Aluminum Anodizing
Hello Folks,
I have been anodizing small parts to build production machines for the company where I work. I started the anodizing process by my own from reading. I have been using successfully a 35 amps/ 12 vdc rectifier. If I want to expand this process to a larger capacity, what would be the rectifier range to get in order to assure enough current/voltage for any area to anodize? I will appreciate also any suggestion of how to get used anodizing chillers.
Thanks,
Reynaldo Arroyo
- Valencia, California
---
Reynaldo,
I'm assuming you are doing decorative anodizing, as it doesn't sound like your current power supply is enough for hardcoat. You should be anodizing at 12-15 amps per sq ft of surface area for decorative anodizing, so size your rectifier accordingly (20 volts should be more than sufficient). If you want to increase your load size, you'll also want to make sure your cooling system can handle your needs, as well. If, indeed you want to hardcoat your parts.. you'll need to size your rectifier for 25-40 amps/sq ft (you'll probably need 50 volts, or more). Check Metal Finishing magazine, or PF magazine, there are a lot of used equipment ads in there.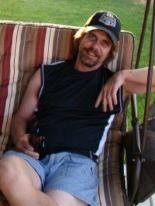 Marc Green
anodizer - Idaho
---
The required voltage is largely dependent on the distance from the anode to the cathodes. If the spacing you presently use will be adequate for the larger parts, then 12 volts will remain adequate, although it sound low to me and I'd feel more comfortable with an 18-volt rectifier.
The amperage required is proportional to the surface area of the load. If it will be 50 times larger, the amperage should be 50 times higher. As a guideline if you don't have enough data to do the proportioning, figure that you will probably not anodize at more than 20 amps per square foot.
Suppliers of used rectifiers can be found in finishing.com's Equipment Directory.
Ted Mooney, P.E.
finishing.com
Pine Beach, New Jersey
---
Dear Reynaldo
Sizing a rectifier is easy, if you are going into serious production and want to have up to date equipment. For type II you will need 20 to 30 amps per sq ft. at 18-24 volts. For type III it will be 30-40 amps sq ft at 75 volts. Automatic ramp and timer are also essential. Cooling and agitation are extremely important to maintain quality production work. I also highly recommend using aluminum cathodes to save energy and eliminate a lead source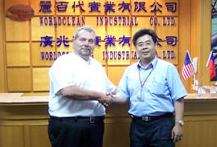 Drew Nosti, CEF
Ladson, South Carolina
---
Drew...20-30 ASF for decorative anodizing? hmmmm..sounds a little high to me.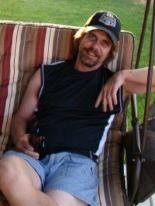 Marc Green
anodizer - Idaho


If you have a question in mind which seems off topic, please Search the Site