Where the world gathers for
plating, anodizing, & finishing Q&As since 1989
-----
Q&As on Nickel Plating of Aluminum

A. To plate on aluminium directly first you dip the aluminium into immersion bath of nickel 100 ml of HCl in one liter plus 30 gm of nickel chloride; this is immersion bath without electricity. Fine particles of nickel are deposited on aluminium; then you can electroplate or electroless plate as usual baths for nickel.
Thanks
AHMAD ABO AWF
- EGYPT
September 7, 2022
---

I can't comment on the adhesion values and other characteristics of the nickel plating achieved with Ahmad's method, but I can confirm that he is not the only person to achieve electroless nickel plating on aluminum with this general method.
Luck & Regards,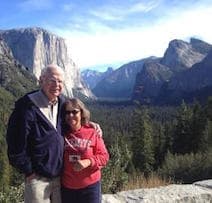 Ted Mooney
, P.E. RET
Striving to live Aloha
finishing.com - Pine Beach, New Jersey
---
---
↓ Closely related postings, oldest first ↓
---
---
Q. I am an architect working on a residential renovation in New York City, and the project will include the fabrication of a number of metal door frames and some doors with metal and glass (this is not a large project, but there will be about 10 frames and maybe 12 doors). I have done a lot of work with 6063 aluminum sections, hot rolled steel, and 314 stainless steel, but for this project I need the finished pieces to be nickel, white bronze, or some other similar metal in keeping with some of the decor of a 30's deco building.
I am considering plating over aluminum, but I am not familiar with the process and would appreciate any advice, suggestions, or recommendations of companies that I might work with for the plating process. I am thinking of working with aluminum because of the availability of extruded sections, but I would welcome any suggestions.
[Sorry, name was removed at request due to continuing private responses to his outdated inquiry]
New York City, New York
2001
Ed. note: Sorry, this RFQ for private contact is now outdated, but public technical replies are still welcome. No public brand/source suggestions please ( huh? why?)
---
A. Hi,
How about this way? First, You have to anodize Aluminium which you would like to use. And then do Electroless Ni Plating. I'm not sure of Adhesion Power of Nickel layer plated on Anodized surface.
Good Luck
Y.G. Seo
- Korea
---
A. How about just anodizing to look like nickel? Anodizing hardens the surface of aluminum and prevents oxide look. Also you can anodize any color you want.
Ronald Higgins
- Sumter, South Carolina
2005
---
A. Hi. Aluminum can be electroplated onto, and in fact the overwhelming majority of chrome plated auto wheels today are cast aluminum. The aluminum must be zincated first, then either cyanide copper plated or electroless nickel plated before going on to the final decorative finish. Although not every jobshop is set up to plate aluminum, or experienced in it, it is not a rarity either.
Still, I tend to agree with Ronald that anodizing and dyeing would be more straightforward than plating.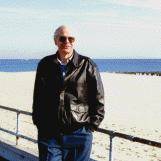 Ted Mooney
, P.E.
Striving to live Aloha
finishing.com - Pine Beach, New Jersey
---
---
Is plating on aluminum especially difficult?
Q. We make and restore parts for professional studio microphones. Outside body parts are satin nickel plated. Some of these parts are made from aluminium and I have been told that nickel plating on aluminium is difficult. Others tell me this is not a problem at all. Now who can I trust? What is the background of this? Many thanks for any information Gunter W.
Gunter Wagner
Sydney, NSW, Australia
2003
---
A. Hi Gunter. There is probably no plating operation (or any process) that "is not a problem at all" :-)
As for those who say it is difficult, yes, somewhat: Surely, if your question were, "is brass or steel or zinc diecast easier to plate than aluminum", the answer would be yes. If the question were "which substrate is easiest to plate", the answer would probably be brass.
On the other hand, aluminum is certainly successfully plated. For example, most fancy nickel-chrome plated wheels are aluminum (and pressure castings, no less -- much more difficult than pure aluminum).
Aluminum instantly oxidizes after pretreatment so that an immersion plating process with zincate is necessary before plating, and while this is certainly widely done, yes, it is more problematic and somewhat less reliable than plating onto other metals which do not require an immersion plating layer. Good luck.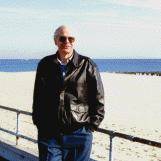 Ted Mooney
, P.E.
Striving to live Aloha
finishing.com - Pine Beach, New Jersey
---
A. Most experienced platers get to be good at it or they get out of the business. Can a beginner do good work? Not many, as it has a big learning curve. The zincating step is the hard one as there is virtually no visual indication of a bad zincate step vs. a good one. It is very subtle.
James Watts
- Navarre, Florida
---
A. Aluminium is quite easy to electroplate as long as it is the right grade. The process follows a zincate route and this should be supplied by a reputable supply house. This supply house should be able to provide all the necessary chemistry for the zincating process and any subsequent metal deposition. Details of the correct grade of aluminium can be quite long and laborious, so it is best to consult a suitable book on the subject, or talk to one of the aluminium trade development associations.

Trevor Crichton
R&D practical scientist
Chesham, Bucks, UK
---
A. If the process cycle is set up right, I feel it is easier to teach a beginner to plate on aluminum then it is to "unlearn" some old timer that thinks he knows it all and takes liberal short cuts to the finish line. I have far less trouble and much higher quality yield servicing clients who have the correct process cycle than I do trying to service a shop that has built in reasons to fail. And, Oh, I first set up an aluminum plating line at age 17, now I am 71, that is one year experience 54 times ! Set it up right - it is easy !

Robert H Probert
Robert H Probert Technical Services

Garner, North Carolina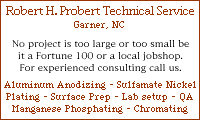 ---
---
Basic requirements for nickel plating on aluminum material
Q. I want to do Nickel plating on aluminum material. so I required information that al. which grade are suitable for plating .
SUBH GUPTA
DOCO HARDWARE - NOIDA, U.P., INDIA
2005
---
A. Yes almost all alloys of aluminum can be nickel electroplated. You need a good pre-cleaning process sequence that includes non-silicate base alkaline cleaner, nitric+hydrofloric acid & zincating solution. There are many zincating solutions available in the market for this.
K.Ramesh
- Mumbai, India
---
---
Plating nickel directly on zincate
Q. Hi Ted,
I have heard that you must use cyanide copper or EN over the zincated Al before you plate Nickel, but, I can't figure out why. Why not just use a Nickel sulfamate electroplating bath right over the zincated Aluminum?

Thanks,
Andy
Andy Catalano
- Hempstead, New York USA
August 7, 2008
---
A. Hi, Andy. The zincate film is very very thin (it's only an immersion deposit) and very subject to dissolution. My personal understanding has been that nickel plating baths will dissolve it.
This is just an explanation of the difficulty; it is not meant to discourage experimentation or to imply that other approaches are impossible -- in fact, in letter 27627, "Copper-nickel plating peels off aluminum" Trevor Crichton and Jonathan Timms claim that nickel electroplating is better than copper electroplating. Good luck.
Regards,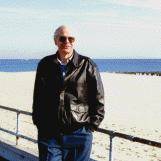 Ted Mooney
, P.E.
Striving to live Aloha
finishing.com - Pine Beach, New Jersey
---
A. To plate over Aluminum is much different from other material, especially at the cleaning step of whole process, need to take care what kind of cleaner, how long the Aluminum should be cleaned, etc.

We've been successful on this and our plated Aluminum is in commercial run; it can save a lot of material cost over Zinc, and strength is stronger on some parts .
Lian Sun
- Xiamen Fujian, China
September 28, 2009
---
A. Well, Sirs,

We will kindly recommend to please check the silicon percentage before determining any of composition/ process, as the cleaners will change according to the silicon percentage (in particular aluminium die castings).

In some cases you can visually check the job and get it okay, but certain time period after plating it piles up, or blisters occur.

Hope it will work well, otherwise feel free to revert back, and it's our pleasure to share technical aspects.

Regards,
Ganesh Dixit
- Miraj, Maharashtra, India
July 11, 2010
---
---
Can anodized aluminum be chrome plated?
Q. Hi. Can you answer this question please. Can anodised car exterior trim be successfully chrome plated? Due to the thickness of the trim metal I would like to electroplate my car trim rather than strip the anodising and re-polish it as I am not sure how long the polished finish would hold its luster. As chrome looks far more luxurious, I am liking the idea of chrome more and more. What do you think?
Sammy Millar
- Ayrshire, Scotland
March 6, 2012
---
A. Hi, Sammy.
Anodizing is an insulator whereas electroplating is an electrolytic process which must be applied on a conductive surface, so you must have the anodizing stripped first. But yes, the aluminum can then be nickel-chrome plated. Not every shop can plate on aluminum because it requires a process called zincating, and then an alkaline electroless nickel strike before the nickel and chrome plating though. Good luck.
Regards,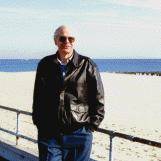 Ted Mooney
, P.E.
Striving to live Aloha
finishing.com - Pine Beach, New Jersey
---
---
Steps for sulfamate nickel plating of aluminum
Q. Wondering if anyone can assist. Looking to start Sulfamate Nickel Plating aluminum bus bars. What are the recommended steps for activation prior to plating?

Thanks
Al Odeh
- Chicago, Illinois, US
August 31, 2012
---
A. Hi, Al. Clean, etch, desmut, zincate, nitric strip, zincate (with rinses in between). We already had threads where your question was answered -- but please expand upon it if you feel that it wasn't fully answered yet. I'd suggest that you talk to your nickel sulphamate plating process supplier about setting up the pretreatment steps. Good luck.
Regards,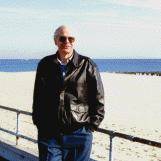 Ted Mooney
, P.E.
Striving to live Aloha
finishing.com - Pine Beach, New Jersey
---
Q. Hi Ted,

Thank you for the reply. I have spoken to our current supplier. The recommendation he made was similar to yours, a pre-treatment line. However with a stand alone activation line I might be in trouble with floor plan. We have an existing Ni line now, mainly plating Cu (pure), and it would be much easier if there was a new single or maybe tanks that can be added to the existing line to activate aluminum for Ni plating. How many tanks the pre-treatment normally consist for the application of zincate film, thank you
Al Odeh
[returning]
- Chicago, Illinois, US
September 4, 2012
---
A. You will need a cleaning tank for aluminum. You probably need an alkaline etch. You probably need a desmut tank, then the zincate tank, and an HNO3 tank to strip the zincate before reapplying it. You'll need rinse tanks after each of those steps. Good luck.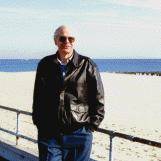 Ted Mooney
, P.E.
Striving to live Aloha
finishing.com - Pine Beach, New Jersey
---
---
Please explain zincating of aluminum
Q. Dear Sir,
I want to plate a aluminium sheet of thickness 1 mm & diameter 21 mm.
I have read the answers given but cannot get what is 'zincate'

What is actually 'zincate'; please narrate the process.
Neelanjana Bhattacharjee
electroplating - Chandigarh, India
January 24, 2013
---
"Surface Treatment & Finishing of Aluminium and Its Alloys"
Wernick, Pinner & Sheasby
from Abe Books
or

Affil. Link
Your purchases make finishing.com possible
A. Hi Neelanjana.
You usually cannot electroplate directly onto aluminum because it instantly forms an oxidized skin; instead you must first do an immersion plating of zinc onto the aluminum from a highly alkaline tank containing a high concentration of zincate (Zn(OH)4-2. It is good practice to then strip this deposit away in nitric acid and re-apply it before commencing electroplating or electroless nickel plating. Complete details are available in The Surface Treatment and Finishing of Aluminum and its Alloys.


Regards,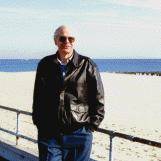 Ted Mooney
, P.E.
Striving to live Aloha
finishing.com - Pine Beach, New Jersey
---
Q. We are a small job shop plating company. We are currently plating aluminum bars in a brushed nickel finish. I am having problems with the nickel not plating on sections of the aluminum. I end up with odd "dots" of what appear to be the bare aluminum. We are currently double zincating with a nitric acid rinse in between. Other aluminum parts are coming out fine. It is just the bars that we are having an issue with.
Kathleen Manzutto
- Phoenix, Arizona, USA
November 14, 2013
---
A. My guess is that the oxides and corrosion products on the bars are not uniform. Since you cannot plate thru most oxides, I would try a better prep cycle or even mechanical cleaning before chemical.

Another possible problem is the bars might be extruded. It is not uncommon to have lubricant spots on or burned into the aluminum leaving spots that are unplatable.
These are nasty to get around. You can frequently spot this with a careful incoming inspection.
James Watts
- Navarre, Florida
---
---
Q. Hi,

I'm working on a couple of small aluminium pieces (AlMg3, which is Al 6061 I think?) to be done on CNC mill. I would like to have them nickel plated after that primarily for nice decorative finish. In this case it is more about looks than anything else.

I have no experience with plating aluminium, but have been warned, that nickel plating enhances all the imperfections of the milling process (like scratches etc.). I would therefore like to know how to properly prepare the aluminium pieces to be nickel plated?

I know aluminium pieces should be buffed before plating, but as I've been told residues of chemicals in buffing paste (I think oils?) used to achieve mirror finish cause problems in the plating process.

I'm not sure, but I think I read somewhere that in a plating process a copper cyanide layer can be applied to level out the surface, before the nickel layer is applied. I assume I would not need to buff the aluminium to mirrot finish then and could thus avoid the problem with buffing paste chemical residues.

So, to summarize my question would be:
What is the best way to prepare CNC milled aluminium to achieve aesthetic nickel plated finish?

Sub-questions:
1. If buffing with buffing paste to achieve mirror finish, is there an easy way of getting rid all of the buffing residues on the surface prior to plating?
2. If copper cyanide indeed levels surfaces to an extent, how much buffing (without a paste) is still needed prior to nickel plating?
3. If neither buffing nor copper cyanide option are suitable, can you recommend any other options?

Thank you.
Tomislav Petkovic
designer - Kranj, Slovenia
November 18, 2013
---
---
Nickel Plating on Aluminum is Blistering after Heat Treatment
Q. Does anybody have an idea of why we sometimes get blistering after heat treatment around fixture tacks that we apply to aluminium parts?

The parts are first stud tacked using a gun which fires the tack into the back of the component for them to be wired to. We then perform a Zincate; Nickel; Copper; Nickel plating.

It's very strange as the parts only heat up to 100 °C; then the blistering is localised around the fixture tack after the heat treatment.

Is it something to do with the power entry? They are on quite large components. approx. 3-4 feet long.
Spencer Williams
- United Kingdom
December 17, 2013
A. It may be that you have set up a localized electrochemical cell between the tack and the aluminum being plated.

What is the tack material? If the aluminum is anodic to the tack material then there will be no zincate coating near the tack. A different tack material may solve the problem. Another possible fix is to put a low, cathodic voltage on the part, a sort of cathodic protection. If the tank is unlined steel, then the tank can be the anode.
Lyle Kirman
consultant - Cleveland Heights, Ohio
---
Q. Thanks for your response.

Another question...

These items are blistering when they are being coated with PVD.

They are subjecting the aluminium nickel plated parts with 100 volts, and heating them up to 100 °C within a vacuum chamber which is putting a great deal of strain on the part.

The 100 volts if I'm correct is the pressure of current, and the Amps is the flow of current... could the pressure be causing the plating to delaminate around fixture points?

Any views/ suggestions would be most beneficial.
Spencer Williams
[returning]
- United Kingdom
December 24, 2013
---
Q. SIR WHAT IS THE PROCESS OF NICKEL PLATING ON AL-ALLOY. PLEASE GIVE THE ANSWER STEP BY STEP.
MANOJ KUMAR
- DEHRADUN, UTTRAKHAND, INDIA
December 31, 2013
A. Hi Manoj. Virtually every step in the process is debatable or has alternative approaches, but I'd say that a rather typical step-by-step is: Soak Clean - Etch - Desmut - Zincate - Strip in HNO3 - Re-zincate - Alkaline Electroless Nickel Strike - Nickel Plate. Good rinsing is required between each step. Good luck.
Public forums, with their short & to-the-point answers are excellent for highly specific problems; but plating books, with their chapters of information and explanation, are far more appropriate to general introductions to technologies; the idea that anyone can compress a broad technology and decades of experience into a two-paragraph answer is a bit silly. Please describe your situation and tell us why you ask. Thanks!
Regards,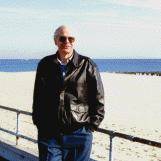 Ted Mooney
, P.E.
Striving to live Aloha
finishing.com - Pine Beach, New Jersey
---
---
Nickel plated aluminum electrodes turn black after a month
Q. We manufacture Selenium Rectifiers and one of the processes includes Nickel plating on the Aluminum plates of 24 x 4 or 24 x 3 inches. But we have observed that after every 30 - 45 days the electrode starts to blacken. Could you tell me what could be the possible reason for this?
Naveen Goel
rectifiers - Delhi, India
October 20, 2014
---
---
Can we do Nickel plating on all metals?
Q. Can we do Nickel plating on all metals? If not then why?
Safwan Nasir
- Rawalpindi, Pakistan
September 12, 2015
A. Hi cousin Safwan. It is certainly possible to do nickel plating on many metals, probably most metals. Please explain why you want to know the answer to this question and what you are actually trying to do though. Otherwise, readers would have dozens of reservations and ifs-ands-&-buts that would take 20 pages to enunciate. For example, surely you don't want a treatise about why you can't do traditional aqueous plating onto sodium? Thanks :-)
Regards,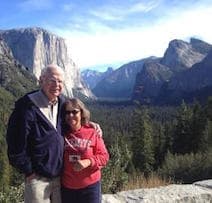 Ted Mooney
, P.E. RET
Striving to live Aloha
finishing.com - Pine Beach, New Jersey
---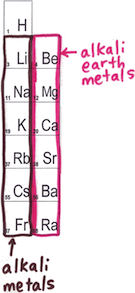 Q. Respected Sir,
It's my assignment to find out that can we do nickel plating on Au, W, Ag, Al, Cu, alkali and alkaline earth metals.
Safwan Nasir
[returning]
- Rawalpindi, Pakistan
September 13, 2015
---
September 2015
A. Hi again. You can do nickel plating on Au, W, Ag, Al, Cu and a number of other metals. Not always following the same sequence, and not with equal ease ... but you can nickel plate them.
Which of the alkali and alkaline earth metals do you feel that you can form into metal pieces, and which would not be so reactive as to be impossible to place them into a water-based bath for nickel electroplating? You can probably nickel electroplate those.
It may also be possible to apply a nickel coating by other means than aqueous electroplating from a nickel salt -- so your answer may depend on exactly what you mean by "nickel plating". In one context "nickel plating" may be an abbreviation or slang for "conventional nickel electroplating from an aqueous bath" whereas in another context it may mean getting a nickel surface onto an object regardless of application method, and might include methods such as chemical vapor deposition, physical vapor deposition, or cladding. Good luck.
Regards,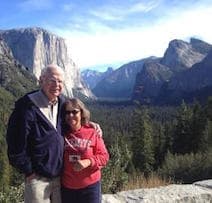 Ted Mooney
, P.E. RET
Striving to live Aloha
finishing.com - Pine Beach, New Jersey
---
Q. Can you please explain chemical vapour deposition for Na and K.
Safwan Nasir
[returning]
- Rawalpindi,Pakistan
September 15, 2015
---
A. Hi again cousin. Can you point to a sodium or potassium object that has been CVD nickel plated, or give us the evidence of why you think it should be possible?
Although you say that the reason you want to know is because it is your "assignment", that still leaves things so completely abstract that your question has garnered zero reader interest despite your 3 postings. And between all three postings, you haven't yet invested even a total of 50 words on your own behalf :-(

Readers enjoy participating in problem solving, but no one is attracted to doing research for people on vague topics with no hypothesis, and no way of achieving any sense of accomplishment. Charles Darwin himself said that such efforts are like wasting your life going down into a gravel pit every day and sorting the pebbles by color and size with no greater objective :-)
So what are you trying to do? What is your hypothesis or intent? Why? Thanks!

I'm not trying to give you a hard time cousin, I'm just relating 25 years of experience here in why some questions draw enthusiastic responses and start a lively dialog, while others like yours draw utterly no interest from anybody anywhere despite being viewed by thousands of people :-(
Regards,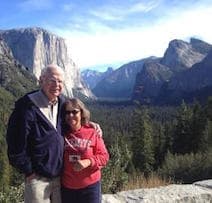 Ted Mooney
, P.E. RET
Striving to live Aloha
finishing.com - Pine Beach, New Jersey
---
---
Getting "Nickel Oxide" Coating on Large Aluminum Sheets
Q. What would be the best way to get a "Nickel Oxide" coating on large aluminium sheets?
T.K. Backman
- Carnation, Washington, USA
November 7, 2015
A. Hi T.K.,

Nickel oxide
A thin coating could probably be achieved by nickel electroplating followed by exposure to heated oxygen. Any particular thickness, purity, characterization, or specific purpose for the coating?
Regards,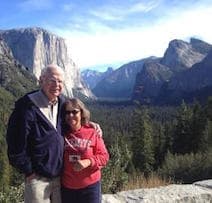 Ted Mooney
, P.E. RET
Striving to live Aloha
finishing.com - Pine Beach, New Jersey
---
---
Q. Hi Folks

I'm hoping that your vast experience and knowledge can help me out here.

First off this project is only in its infancy stages at present. I have a finished idea in my head but I want to avoid any headaches before I start anything. My finished project will be a 25 x 25 cm Gold Plated Aluminum plate.

Now ... before I even buy some aluminium to CNC I'd like to get your opinion on what would be the ideal aluminium to electroplate. There is a plating service not far from my City but I don't want to arrive with my machined aluminium and for them to tell me it's not suitable for plating.

I've polished and then plated brass recently at home using a plating kit and this went very well. I followed the normal steps polish > clean > nickel plate > nickel activator > Gold but I'm lost when it comes to aluminium plating. I'm hoping the local plating service can carry out the "aluminum plating steps"

So can anyone help me out on what I can do to make the plating process as straightforward as possible? The company that is machining the aluminium will also be polishing it to a mirror finish.

Any direction is greatly appreciated.
Andy Morgan
none - United Kingdom
January 13, 2017
A. Hi Andy. High strength aluminum 2xxx and 7xxx is generally more difficult to reliably anodize or electroplate than 6xxx alloys. Not all plating shops can electroplate onto aluminum; it's best to ask the shop if they do so. As you see on this thread, you need a cleaning cycle specific to aluminum, and then your zincate and nitric strip tanks.
Regards,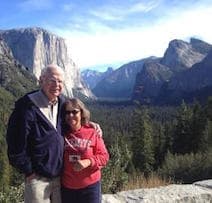 Ted Mooney
, P.E. RET
Striving to live Aloha
finishing.com - Pine Beach, New Jersey
---
A. Hello Andy,
6063 alloy is really beautiful to work for anodising. It has properties which can give good finish. for better machining strength or hardness you can go for 6061, but my experience is that it does not give good aesthetics compared to 6063.
Hope it helps.

Regards,
Sumit Lodha
N M Coating - Ahmednagar Maharashtra India