Not a lecture hall but a roundtable with a seat for you!
60,000 topics spanning 36 years. Education, Aloha, & Fun
topic 27627
Copper-nickel plating peels off aluminum
2004
Q. Dear All,
I'm a sales manager of a China factory and we've delivered some garden light to Sydney. These lights are made of aluminum with plating of copper+nickel. But now I have a return which plating is peeling off: I can see there's white powder hung on the aluminum, actually between copper coating and aluminum. I'm wondering how this happened. I guess it's due to weather reason in Sydney(big temp difference in morning and night?) or bad cleaning before plating?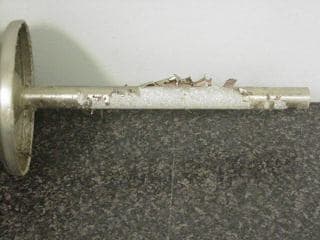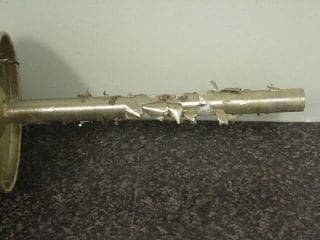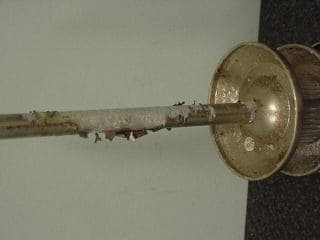 Thank you for your help.
Vincent Dou
sales manager - Guangzhou, Guangdong, China
---
---
December 11, 2012
Q. Hi,

I'm an engineer with a solar company experimenting with the replacement of copper busbars with aluminum. For the busbars to work, they need to be electrically conductive, solderable, and ideally should be corrosion-resistant to boot.

From the discussion here, I'm a bit confused as to whether the zincated aluminum must be electroplated with copper before it is electroplated (or electroless plated) with nickel.

Would anybody here know the answer to this? And even more helpful, could somebody contrast the advantages and drawbacks of using the copper layer as a base for the nickel layer compared with simply plating nickel directly on the zinc? As a solar company, one of our biggest concerns is cost, and if we could make an equally reliable busbar with one less plating step (i.e. assuming the reduction in steps reduces cost), we would do so.

Thank you! I apologize in advance if this question is nonsensical or uses the wrong terminology, as I am new to the world of plating.
Roger Flory
- San Jose, California, USA
---
---
---
Nickel plating peel off aluminum part
November 27, 2013
-- this entry appended to this thread by editor in lieu of spawning a duplicative thread
Q. Dear Sir,

We have produced Bright Nickel plating with bright chrome plating top coat in Aluminum part,The part is used in Horn front side, After three month the plating fully removed in Aluminum part by using (car).

Please suggest why it has happened and what type of corrective action we should take to solve the issues.

Your immediate action in this regard highly appreciated.

Regards,
Raja Sekar
- Coimbatore,Tamil nadu, India
adv.