Where the world gathers for
plating, anodizing, & finishing Q&As since 1989
"Sherardizing vs Galvanising"
-----
2001
Q. Hi,
I am a student doing my thesis on transmission towers and I am interested in the difference between sherardizing and galvanising. Does sherardizing have any advantages/disadvantages over galvanising?
Gareth Blackett
- Guildford, England
Editor's Note: March 2004 edition of Metal Finishing Magazine contains an article by Dr. Benu Chatterjee on sherardizing, page 40. We have corrected the spelling on this page to "sherard..."
---
2002
A. The main difference between the two galvanizing techniques is in the application method. Sherardizing is a very laborious way of applying zinc to a metallic surface, especially on long sections such as those used in transmission towers. Hot-dip zinc is a much faster and more straightforward process. I believe that the galvanic couple between hot-dip zinc and steel is far stronger than with sherardized zinc, as there is a definite formation of ferro-zinc alloys when using the hot-dip process. There is also the question of the weight of deposited zinc as measured in gms/sq.metre. Hot-dip zinc is easier and more accurate to control, with a definite thickness/weight of zinc being applied. This is generally much heavier than a sherardized coating.
Rick Simpson
- Irvine, Scotland
---
2002
Q. So much for the advantages of sherardizing, Rick, what are the disadvantages? :-)
But seriously, sherardizing obviously has some advantages over hot dip galvanizing or it wouldn't be practiced at all.
Your mention of the "galvanic couple" is interesting because there are two contrasting pieces of urban legend floating around: one, that the iron in a galvanized finish actually improves the corrosion resistance as you and the galvanizers say; and two, that "zinc is zinc" and the only thing that matters much is thickness, as some others espouse. (I think platers espoused that view when they had only zinc plating to offer, but are changing their belief now that they offer zinc alloy platings). Can you point to an independent published article that supports either view? Thanks.
Ed. note: Here are some additional threads about Sherardizing on this web site:
4872.
Hot-dip galvanising alternatives
8222.
Zinc-plating vs mechanical or hot dip galvanized coatings
8591.
Sherardizing help?
21629.
The origin of corrosion coatings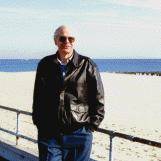 Ted Mooney
, P.E.
Striving to live Aloha
finishing.com - Pine Beach, New Jersey
---
2007
A. Sherardized coated bolts are cheaper; that's an advantage if you are only using the bolts in a temporary condition.
Phil Moneypenny
- Liverpool, England
---
---
Alternative to Sherardizing for small components
June 15, 2014
Q. What about sherardizing of smaller components like washers, fasteners and bridge bearings? Is there any other alternate method for them?
Soumya Prakash Rath
- Chennai, Tamil Nandu, India
---
June 2014
A. Hi Soumya. Washers, fasteners, etc., can be galvanized. You might also investigate zinc-rich dip-spin paint. An electroplated zinc alloy like zinc-nickel might serve, depending upon your needs. There are also, of course, organic coatings.
Regards,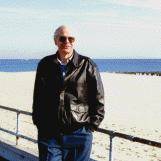 Ted Mooney
, P.E.
Striving to live Aloha
finishing.com - Pine Beach, New Jersey
---
June 16, 2014
Q. So Sir, as per you, galvanizing is more cost effective than sherardizing of washers, fasteners, etc.
What about quality of finish and property of the final product?
Soumya Prakash Rath
[returning]
- Chennai, Tamil Nadu, India
---
June 2014
A. Hi again, Soumya. I did not say anything remotely like that -- where did that interpretation come from? :-)
In fact, Phil M claimed that Sherardizing was cheaper, and I imagine that this is often true; but I don't know that it universally is. We pointed you to five threads on Sherardizing and we have dozens of very long threads here comparing the properties and advantages of the various application methods for zinc coatings, which include sherardizing, modern proprietary tweaks to sherardizing, hot dip galvanizing (with variations like wiping or spinning to reduce thickness), electroplating (which actually offers the best appearance of all and can involve zinc alloys as well as pure zinc), mechanical plating, zinc-rich dip spin coatings, "cold galvanizing" zinc-rich spray paints, flame spraying, etc. -- and you are welcome to read them all.
But the basic issue is that all these alternate application methods would not exist if one was generally better than the other ... they all have advantages and disadvantages. And you simply can't become an expert, able to evaluate which coating method is better for every situation, based on a forum response. It can take years; at the least, you'd need to read several books, not a couple of paragraphs :-)
What the readers hopefully can do for you is help you figure out which coating may be better for a specific actual application. So please tell us the exact application with as much data and specificity as you can, like the sizes of the washers and fasteners, the exposure conditions, desired life -- and we'll try to help. Apparently you currently use Sherardized components ... what do you think of them? Thanks.
Regards,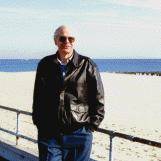 Ted Mooney
, P.E.
Striving to live Aloha
finishing.com - Pine Beach, New Jersey
---
---
Need an alternative to hot dip galvanizing that we can apply in our shop
October 28, 2014
Q. Hi

I am also looking for an alternative for galvanization. We are doing a steel structure with Circular hollow sections. We completed 90% of fabrication work. Now client turned back and said he requires galvanization. Our proposal earlier is to sand blast and apply Galva fluid and paint.

Due to restriction of size, and size of the galvanizing tank locally available, we need to dismantle the whole frame and send it for galvanization. Since there are lot of cost implications we are looking for a cost effective solution and an alternative to galvanization which can be done at our workshop.

If anyone can guide and give some reference we will try convince our client.

Krishna
Krishna Seethamraju
- Oman Muscat
---
November 1, 2014
A. Many, many structures (bridges, buildings, etc.) are painted with zinc-rich paint as an alternative to hot dip galvanizing. The Steel Structures Painting Council (http://www.sspc.org) is an excellent starting point for literature and standards.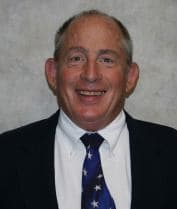 Tom Rochester
CTO - Jackson, Michigan, USA
Plating Systems & Technologies, Inc.