Where the world gathers for
plating, anodizing, & finishing Q&As since 1989
-----
Hot-dip galvanising alternatives

March 13, 2022
Q. I run a small business in trading in products in Mild Steel Structures. Due to recent hike in Zinc prices I would like to know if there is any chemical or pollution-free process which can compete against Hot Dip Galvanising to attain a maximum of 90 microns/360 GSM for all traded metal structures. I heard about blackening process of metal and also about PFOA coatings that currently used in cooking dishes.
Thanks,
Jefferson Francis
Business in Trading Mild Steel Structures - Kochi, Kerala, India
---
"Hot Dip Galvanizing of Steel Structures"
by Kuklik & Kudlacek
from Abe Books
or

Affil. Link
Your purchases make finishing.com possible
March 2022
A. Hi Jefferson. Blackening offers close to no corrosion resistance. Zinc remains the least expensive metal to coat steel with, and galvanizing is the only practical way to get that thickness on steel structures. Electroplated zinc is 1/10 that thick +/-.
Powder coating on top of electrocoating on zinc phosphatized steel might be less expensive, and can be highly corrosion resistant, but it does not offer the degree of sacrificial protection in the case of rough handling, field alterations, etc.
Zinc rich "paint", sometimes called 'cold galvanizing compound' can exhibit good corrosion resistance, but nothing offers the proven protection of hot dip galvanizing.
Luck & Regards,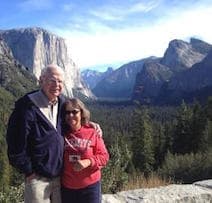 Ted Mooney
, P.E. RET
Striving to live Aloha
finishing.com - Pine Beach, New Jersey
---
---
---
Closely related Q&A's, oldest first:
2000
Q. I am a small fabricating concern, mainly involved in manufacturing security products, burglar proofing, steel furniture etc. I also do the occasional road/boat trailers. I live in a coastal resort town on the east coast of South Africa and my main problem is corrosion prevention. I am currently having most of my products hot-dip galvanised. My problem is the cost of transporting my products to the galvanising plants -- both are situated about 100 miles from my premises. Secondly I have a problem with the quality of finish I am getting. I often spend more time cleaning up and making my product cosmetically acceptable than I take manufacturing. Can anyone who has been down a similar path assist me with alternatives to hot-dip galvanising, e.g., zinc electroplating and give me some tips on how to get started. Any assistance will be sincerely appreciated.
Willie V
[last name deleted for privacy by Editor]
- Port Alfred-South Africa
A. Hi Willie. Zinc electroplating is probably not a good alternative. The plating tends to be only about 10% as thick, for 10% of the corrosion resistance. You can specify plating 2 to 3X as heavy as the usual, and/or of a zinc alloy rather than plain zinc, but its life will not really compare. Plus some of the shapes may not get good even coverage by electroplating.
Regards,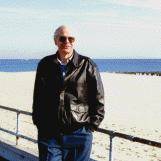 Ted Mooney
, P.E.
Striving to live Aloha
finishing.com - Pine Beach, New Jersey
---
2000
A. Mr. V, Depending on the types of steel you are working with you may want to look at zinc rich primers and polyurethane top coat.
This will provide you with good corrosion resistance and a nice appearance . This type system is used quite extensively here in the states. Best of luck to you.
Gordon Vidt
Newark, Ohio
---
"Thermal Spraying-Plasma, Arc and Flame Spray Technology"
from Abe Books
or

Affil. Link
Your purchases make finishing.com possible
2001
A. Mr.Willie V,
As an alternative to hot dip galvanising you can use metal spray gun. Zinc in the form of wire is used in the gun. The wire is atomised by using Oxygen and Acetylene gas in the metal spray gun. The equipment required are gas cylinders, metal spray gun and a compressor.
Thanks,
Krishan K
[last name deleted for privacy by Editor]
- Calcutta, India
---
---
May 11, 2016
Q. Krishan_K Referring to your guideline as indicated below "As an alternative to hot dip galvanising you can use metal spray gun. Zinc in the form of wire is used in the gun. The wire is atomised by using Oxygen and Acetylene gas in the metal spray gun. The equipment required are gas cylinders, metal spray gun and a compressor."
Sir, can you guide me, in India from where I can resource those equipment & consumables like Zinc wire, related fluxes, etc.
We are planning for augmentation of infrastructural facility of Hot Zinc spray for our in house requirement.

Thanks & regards
Debasish B
[last name deleted for privacy by Editor]
- Mumbai, India
----
Ed. note: Please check our directories of advertisers, or retain an experienced consultant to guide you, or rely on web searches. Apologies, but we can't offer sourcing info in this forum ( huh? why?). Sorry.
---
2001
A. Dear Mr. V, depending on the dimensions of your parts a process called "ZN®" could be a solution of your products.
For parts up to 4 m in length which are able to be tumbled "ZN®" is a good alternative to hot dip galvanizing.
It gives a better corrosion resistance than hot dip galvanizing and a very uniform surface with a uniform appearance. It is possible to have the parts coated in three different colours (silver, black, green).
The process is based on a special powder which you put together with the parts into a drum. You heat up the rotating drum and stay on temperature for some time. The result will be a very uniform coating with good corrosion resistance.
The process is very environment friendly as you do not need pickling.
Best regards,
Peter Kordt
Hagen, Germany
---
April 24, 2008
A. You can use the metal spray process to spray Zinc on any steel of any size as compared with the hot dip galvanizing process. I fully understand your problem in transporting large pieces for galvanizing and the costs for the process. You can do the metal spraying at your own place and time and the equipment is portable and handheld and the total cost including a sandblasting machine and the metal spray equipment may not exceed 20K, here in the US.
Vishwaanath Mayor
- Aberdeen, New Jersey, USA
----
Ed. note -- Gentle readers: You can purchase advertising here or on other sites or in other mediums, where you're welcome to be effusive about your products. This forum is for technical education, and made possible by supporting advertisers. Responses should represent technical balance not product advocacy. Every technology has limitations & disadvantages, and those should be mentioned along with the advantages.
---
---
Wrecked my galvanized trailer finish with Mothers'
2003
Q. I just purchased a new galvanized Load Rite trailer, and like an idiot, I listened to a friend of mine, and used Mothers' metal polish on the rails. They looked great initially.
Now overnight the rails turned grey and have a white residue on them! The parts I did not do are still shiny. Is there anything I can do to restore the shine? What did I do, the metal polish is not abrasive? Is there any cleaner that can restore the shine? What about Chembrite? I saw it in a trailer parts catalog. How about GalvaPrep 5.
Any help would be greatly appreciated.
Distressed in Long Island Joe
Joseph Riese
Hobbyist - Rockville Centre, New York
---
2003
A. I will guess that Mothers metal polish has an active chemical ingredient like copper and brass cleaners do. If so, you have etched the zinc coating thus the grey look. Depending on what wax is in the "polish" will control what organic solvent will take it off. You could try "Polishing" it with 1200 grit paper that you can get from a good car or boat paint shop. This will remove some of the zinc and give you a very smooth surface which equals bright. Then use a good grade of car polish -one with no cleaner in it. A carnuba wax would probably work well, but normally is much harder to apply and polish. Plan B is to paint the trailer after you have used a solvent to remove the polish.
James Watts
- Navarre, Florida
---
2003
Q. Thanks,
There aren't any chemical cleaners?
I would have to sand it?
Joe
Joseph Riese
[returning]
- Rockville Centre, New York, USA
---
2003
A. You can pressure wash off the residue which is at least partially a zinc oxide. The problem will be the surface is now micro etched. This causes the light to be bent in all directions, or an interference with the reflection of light from the surface to your eye. It will always look dull.
James Watts
- Navarre, Florida
---
2003
A. A stiff wire brush and some 0000 steel wool [affil. link] will work fine after washing it down to remove what you put on it. The wire brush will make it shine, but will leaves some lighter marks. The steel wool will shine it up. Don't worry about the overall appearance, it will blend in together eventually.
Mike Stroia
Galvanizing - Canton, Ohio, USA
---
---
Why boat trailers don't rust?
2004
Q. I would like to know how one makes galvanised steel, i.e., what process is undertaken?
Any takers for an explanation? Would be very much appreciated. -- Thanks
Richard Conway
pilot - Berrow.Burnham on Sea, Somerset, UK
---
2004
A. In the galvanization process the steel is cleaned and pretreated and fluxed, then dipped into molten zinc which covers the surface. Because the steel is no longer exposed, it doesn't rust. But even if there is a scratch, the zinc is more 'active' than the steel, producing a constant battery action that keeps oxygen from reacting with the steel and rusting it.
The zinc itself can't rust because only iron based metals can rust, and zinc has no iron in it. It can, however, corrode. But under good conditions the corrosion products of zinc form a tight adherent coating which keeps air and water from reaching the underlying zinc, thereby slowing further corrosion. It is not a foolproof system, but under good conditions it can provide decades of protection without maintainance (50, 75, sometimes 100 years) -- probably more than any other metal finish.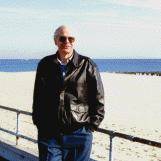 Ted Mooney
, P.E.
Striving to live Aloha
finishing.com - Pine Beach, New Jersey
---
---
2004
Q. Hello
I read about a Mr Willie V and the one reply sounds very interesting. An alternative to hot dip galvanizing where a powder is heated in a rotating drum.
I would like to know more about this as I am looking to diversify my company and at the moment I am looking at hot dip galvanizing.
Please reply
Peter L
[last name deleted for privacy by Editor]
powder coating - Cape Town, Coastal, South Africa
---
"Sherardizing: A Text Book for Architects and Engineers"
bt G Petrie from Abe Books
or

Affil. Link
Your purchases make finishing.com possible
2004
A. Hi Peter. The referenced reply describes a proprietary improvement upon the Sherardizing process. You can learn more about Sherardizing on letter 8591, "What is Sherardizing".
This site is made possible for camaraderie and technical information exchange by generous supporting advertisers, and to the extent possible we focus on technical, generic aspects of metal finishing. Apologies for our limitations.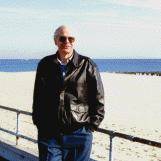 Ted Mooney
, P.E.
Striving to live Aloha
finishing.com - Pine Beach, New Jersey
---
---
July 16, 2008
Q. My name is George W. I do have a similar problem as Willie V as I am involved in Contracts in African States surrounding South Africa. Transport and Cost including import duty's to these country's make it necessary to seek alternative methods. I need to have alternatives for Hot dip Galvanizing. This is totally out of my field and I need a person to assist me with information on this sherardizing or "ZN®" process please.
George W
[last name deleted for privacy by Editor]
Construction Contractor Steel Structure Manufacturing - Alberton, Gauteng, South Africa
---
August 19, 2011
A. In South Africa, Zinc Metal spray equipment is available to people who want an alternative to galvanising and this process is also used to repair galvanising.
adam wintle
- wadeville, south africa
---
August 22, 2011
Hi again, Willie V. Hi, George.
As already mentioned, sherardizing, zinc-rich primers, and flame spraying are alternatives to hot dip galvanizing. Other alternatives include zinc alloy electroplating, zinc-rich dip-spin coatings, aluminizing, and mechanical plating. The choice often depends not solely on easy availability, but on economy, how thick the zinc must be for your corrosion resistance application, and whether the application parameters are practical for the components which you need to coat. Although there are many alternatives, please also remember that some galvanized coatings are still functioning after 75 and 100 years in service, and there is no accelerated corrosion test capable of proving that newly hatched alternatives will actually last that long.
When people claim that alternatives are equal or better in corrosion resistance, they actually mean they outperform galvanizing in a salt spray chamber. But in reality, most of the corrosion resistance of galvanizing comes from the slow buildup, over years and decades, of glassy and impervious zinc carbonate reaction products on the surface. A salt spray cabinet prevents this essential corrosion protection mechanism. Good luck.
Regards,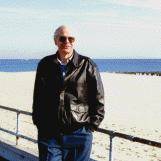 Ted Mooney
, P.E.
Striving to live Aloha
finishing.com - Pine Beach, New Jersey
---
February 1, 2012
A. Zinc spray equipment can be used for corrosion protection of Steel and Cast Iron surfaces. This is as effective as hot dip galvanising but costs much less. Convenience is similar to Spray Painting.
Madhur Agarwal
- Kolkata, West Bengal, India
----
Ed. note -- Readers: this forum is for technical education not product advocacy. So mention the limitations & disadvantages, not just the pluses. If you wouldn't make a statement or claim in a PhD thesis, please don't make it here :-)
---
---
Painting a galvanised trailer
December 6, 2009
Hi all

I am Pernell Phillips a boating enthusiast from Trinidad in the caribbean. I recently purchased a boat with a galvanised trailer, however some areas are showing some signs of rusting. I was considering applying some rust reducing acid to these areas and then painting the entire trailer.
My first concern is whether the acid would do damage to the still effective galvanising.
And the second question is what should I coat it with.

I have used two coatings with some success on steel (non galvanised) trailers, aluminum oxide and zinc chromate. the zinc chromate was used as a primer and then top coated. and the aluminum was used directly on the bare metal but not top coated.
I like the finish of the aluminum however I was concerned about differing metal properties of the galvanising and the aluminum, if they would affect each other.
Now that I am typing this I am also wondering if priming with the zinc chromate and then topcoating with the aluminum would work. however the same concern exists.

I usually top coat the zinc chromate with an epoxy top coat paint.

my brother is also advising that any painting of the galvanised trailer would make the galvanising in effective, not sure if I see this but you might be able to advise.

in summary :-

1. would rust reducing chemicals damage galvanising.
2. could aluminum oxide paint be put on galvanised metal without causing problems.
3. Would painting negatively affect the efficiency of the galvanising on my trailer.

Note getting the trailer re-galvanised is not an option at this time

Thanks
Pernell :-)

Please advise accordingly.
Pernell Phillips
Boating enthusiast - San Juan, Trinidad and Tobago
---
July 2014
A. Hi Pernell. Most paint will not hurt galvanizing (exception, keep copper-bearing "bottom paint" away from galvanizing).
The biggest issue in painting galvanized surfaces is getting sufficient adhesion. The phosphoric acid based rust convertors should not hurt, and should help. A special self-etching primer made for galvanized surfaces would be best, and can probably be followed with whatever you like. Good luck.
Regards,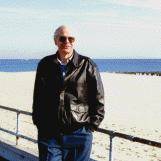 Ted Mooney
, P.E.
Striving to live Aloha
finishing.com - Pine Beach, New Jersey
---
---
Revitalising my galvanised trailer
July 6, 2014
Q. I was considering having my galvanised trailer re dipped until I found out the cost. Is there a product on the market to revitalise/clean it ?
Regards Adrian
Adrian Strudwick
car restorer - UK