Where the world gathers for
plating, anodizing, & finishing Q&As since 1989
-----
Zinc-Plating vs Mechanical or Hot Dip Galvanized Coatings for Small Parts
2001
Q. We manufacture a small carbon steel fastener that is used in industrial plants (onshore) and also in many offshore (salt) environments, but not immersed in sea water at any time. Corrosion protection is wanted simply to reduce corrosive effects from outside / temperature extremes / rain / but other materials of manufacture, such as 316 stainless steel, or aluminum, or even copper-nickel, are stocked offered to suit other corrosive elements in the local environments.
Annual production of these parts is more than several million parts per year.
Assembly consists of three parts; top part is a simple stamped piece, approx. 1-1/2" x 2" square using 16 ga. p&o cold rolled steel; second part is a stamped/shaped piece piece, approx. 1" wide and 1-1/2" high having a u-shape, also from 16 ga. p&o steel; third part is a 1/4-20 hex head cap screw usually less than 2" long, which passes thru the top part and screws into a female thread cut into the bottom of the u-shape.
For corrosion protection, we have always had the parts galvanized before assembly into finished goods inventory.
We have experience with two methods of coating.
1. Hot-dipped galvanized coating does not seem to present a very suitable part, as there is uneven coating, usually lots of flash at the edges. For such a small part, the coating is not very attractive or appealing. Fit in final assembly, using a standard bolt and female threads in the u-shaped part, require re-tapping, which removes the coating on inside of the female threads, which is not repairable..
We understand centrifuge action after hot dip galvanize coating may reduce this problem, but we have not experienced acceptable quality from past (several) hot dipped experiences.
2. Mechanical galvanizing is acceptable to the trade, and provides a good looking assembly of all three parts. But residue from the process seems to build up in the threads, and requires re-tapping before assembly.
We are considering to begin using a zinc-plated cap screw, and continue with mechanical galvanizing of the two other parts. This seems to present a reasonable solution to our assembly problem, as re-tapping is not needed.
Does zinc-plating provide reasonable protection to corrosive elements as compared to mechanical or to hot dip galvanizing.
Do any other problems arise, as from the use of dissimilar coatings methods?
How do the two methods compare in salt spray tests?
Robert Howell
- New Orleans, LA, U.S.A.
---
2001
A. All three methods deposit zinc coatings, so there should be no significant galvanic compatibility issues. Further, there is some truth to "zinc is zinc", so the corrosion protection of each of the three methods is roughly equivalent for equivalent thicknesses. But the practicality of the situation is that electroplating is the least expensive operation for thin coatings, mechanical plating/galvanizing is the most economical for coatings of medium thickness, and hot-dip galvanizing is the most economical for thick coatings.
So, zinc electroplating is not really a viable substitute for galvanizing because it offers much lower thickness.
But I have seen (in fact I owned) a children's swing set where all the poles were hot-dip galvanized but the hardware was zinc plated, and I regarded the life of the set as entirely satisfactory. I believe the extra thickness of zinc on the stamped components offered some measure of galvanic protection to the bolts connecting them. I would suggest that you try salt spray tests on assemblies with zinc plated bolts.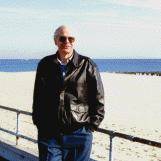 Ted Mooney
, P.E.
Striving to live Aloha
finishing.com - Pine Beach, New Jersey
---
2001
A. Dear friend,
It is possible to zinc plate the parts you mention and achieve a corrosion proof coating over the life cycle of the articles you mentioned.
For salty environments a plated thickness of anything over 25 microns Zinc followed by a yellow Chromate and followed by a good quality lacquer coat would provide excellent corrosion resistance.
There are ASTM standards that relate salt spray test life to service conditions and life expectancy of zinc plated components and you might refer to these for the final word.
Regards,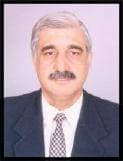 Asif Nurie
[dec.]
- New Delhi, India
With deep regret we sadly advise that Asif passed away on Jan 24, 2016
---
2001
A. Robert,
It would be well worth looking at a zinc alloy plated finish for your parts. Zinc/cobalt, zinc/nickel, or zinc/iron plating all offer better corrosion resistance than plain zinc. Of course, a lot depends on the "post treatment" that any of these finishes are given. I would suggest the best chromate and top coat system available. Maybe worth looking at the automobile Specifications, as these usually require top corrosion finishes in zinc.
Good luck.
Patrick Mc Ilvena
Melbourne, Australia
---
2001
A. Dear Robert,
Make sure the 1/4" nut is oversized. When you mechanically galvanize bolts you are building up the thread diameter by 2.1 mils per side or 4.2 mils total. An oversize nut is required for proper fit, this also helps make the nut more tolerate to fractured glass and small beads. Mechanical galvanizing is plated using zinc dust. It is possible to add other powdered metals to aide in corrosion protection. Your supplier should be able to give you details on the different combinations.
Good Luck,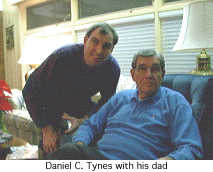 Danny Tynes
used electroplating equipment
- Birmingham, Alabama
---
August 14, 2009
A. Robert-
It is true that zinc is zinc, but thermal diffusion (Sherardizing) is zinc iron. With the proper surface treatment, such as a chrome-free Bronze, you will surpass 5000 hours of salt spray.
Search the net -- it works.
Martin Straus
Martin Straus
- Elk Grove Village, Illinois
---
Hi. Patrick and Martin and others are correct that alloys of zinc may corrode more slowly than purer zinc coatings, such that the assertion of the corrosion resistance being largely proportional to zinc thickness is a bit of a simplification. But you can't have things both ways; i.e., I'm not sure you can claim that a zinc alloy coating corrodes slower because it offers a different electrochemical potential than zinc, but is galvanically (electrochemically) compatible with other zinc coatings. It can only be one way or the other :-)
Regards,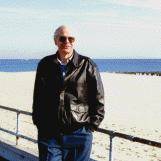 Ted Mooney
, P.E.
Striving to live Aloha
finishing.com - Pine Beach, New Jersey
---
---
2001
As a maintainer of a major subway system we are constantly struggling with suppliers of fasteners to provide us with fixings within our tunnels that can stand up to time. We are now trying some sherardized fixings. The reports I have read seems to all say that sherardizing is better than hot dipped.
Ray Chong
- Hong Kong
----
Ed. note: Hello Ray, here are some additional threads about Sherardizing on this web site:
4872. Hot-dip galvanising alternatives
7460. Sherardizing vs galvanising
8591. Sherardizing help?
21629. The origin of corrosion coatings
Also, the March 2004 edition of Metal Finishing Magazine contains an article by Dr. Benu Chatterjee on sherardizing.
There are a number of used books about Sherardizing avail. at this link at Amazon.
---
August 20, 2010
! For high tensile fasteners, beware of hydrogen embrittlement, they can turn into sticks of chalk!

Interesting subject. I have seen floating dock gangways plated with something called ALU, it resembles hot dip galvanise but is much smoother. I am trying to find out more about it for our wind turbine masts but not having much luck. I think it is a Spanish or Belgium company that came up with this finish. SS would be great but it is so expensive. joe
Joseph Goodfellow
- Galway, Ireland