topic 6205
Making Nickel Plating Brighteners
(2000)
Q. I know that it is possible to make in-house alkaline and acid cleaners for plating processes, but does anyone know how to make in-house brighteners, particularly for bright nickel plating?
Chris Ballew
- Newport, Tennessee
---
(2000)
A. Hi, Chris.
ASM's Metals Handbook Volume 5: Surface Engineering will tell you quite a bit about carriers, brighteners, and auxiliary brighteners in its Nickel Plating chapter.
We will be happy to print the names of any other published references anyone would like to contribute, but can't print actual formulations or technical data since this is the industry's most closely held trade secret and the anonymity of the internet could compromise them.
Ted Mooney, P.E.
finishing.com
Pine Beach, New Jersey
---
(2000)
A. Dear Mr Ballew
The design and successful manufacture of Nickel Brighteners is a fairly long and tedious job taking up to a lifetime of experience to make a stable product that produces repeatable accurate results. You obviously wish to make your own Nickel brighteners for some undisclosed reasons.
However if you wish to assemble Nickel brighteners and have a requirement of, say, one to two thousand liters, it will be possible to help you with pre blended intermediates which are then mixed to produce a workable brightener system.
It is done by some very large plating shops that wish to economise on costs and control the quality material inputs themselves.
Kind Regards and Good luck.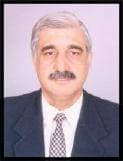 Asif Nurie
- New Delhi, India

With deep regret we
sadly advise that
Asif passed away
on Jan 24, 2016
---
(2001)
Q. Dear sir:
Please explain about making nickel plating brighteners.
Thank you,
Shahin Pourazar
- Tehran, Iran.
---
(2002)
A. You can formulate the nickel brighteners and additives by blending the intermediates available. There are various combinations to formulate the brightener and the choice depends upon the application, i.e., for barrel or vat, high speed (quick leveling) or the further topcoat required (gold / chrome). There are companies who can supply such intermediates.
ANIL BASRANI
- Mumbai, Maharastra, India
---
November 18, 2008
Q. What is/are the product/s between [name of chemical omitted by editor] and [name of chemical omitted by editor] ?
Mohammad Abedi
Plating shop employee - Tehran, Iran
---
November 18, 2008
A. Hi, Shahin. Hello Mohammad.
While there is certainly nothing wrong with your asking, you will need to ask known associates or to inquire in the published literature. The formulation of nickel brighteners has been the electroplating industry's most tightly held trade secret for many decades. The relative anonymity of the internet is at odds with the protection of trade secrets because there is no practical way for us to know the posters, their vested interests, whether names have been spoofed, etc. A disgruntled employee could deliberately leak his employer's trade secrets under an alias to put him out of business for spite.
Again if anyone wants to reference published literature on the subject, we're happy to include the name of the original literature source on this page! But printing hints from essentially anonymous party A, augmented by information filled in by anonymous party B, and procedures from party C, can be tantamount to group sourcing industrial espionage :-) Thank you for your understanding of why we can't post such dialogs.
Regards,
Ted Mooney, P.E.
finishing.com
Pine Beach, New Jersey
---
March 14, 2013
A. One place that I've been using for some good basic knowledge for awhile is http://www.substech.com/

They have several very informative articles on electroplating and some basic information on the common non-proprietary brighteners used.

There are several book samples available through Google books that also list the common chemical brighteners and concentrations they are commonly used in:
http://books.google.com/books?id=U6RPpeVFmjYC&printsec=frontcover&num=100#v=onepage&q&f=false

I can provide further information and literature that is publicly available.

Neither of these are strict 'how-to' guides, but they will put you on the right track.
Marc Banks
- Boone, North Carolina
---
March 14, 2013

Thanks, Mark. Dennis & Such's "Nickel and Chromium Plating" [link is to product info at Amazon] is the book extracted in the google link you offered, and it is indeed a great source of generic info on nickel plating additives!
Regards,
Ted Mooney, P.E.
finishing.com
Pine Beach, New Jersey
---
March 16, 2013
A. As an additional note you can usually get away with using a sodium based salt of the acid in place of the acid itself. So if in your reading you come across Benzene Sulphonic Acid, you can use sodium benzenesulfonate or nickel benzenesulfonate in a pinch. This is an EXAMPLE, not an answer. Your answer is going to depend on the specific setup you have, there are no quick or general answers.

You've GOT to know your chemistry if you want good results from any plating. I do this as a hobby and I've learned WAY more than I ever expected. If you aren't willing to spend days and weeks doing the reading and research, or you just want a quick simple setup without learning the ins and outs you can get a hobby plating kit that will produce reasonable results for pretty cheap.

Knowing the ins and outs of the system and what is happening is why the guys here that share their knowledge are so impressive to me and why I read so much.

SCIENCE!
Marc Banks
- Boone, North Carolina, USA
---
---
Tell me how to formulate brighteners, levelers, and additives
November 16, 2014
Hello sir,
I want to start my own chemicals business. So will you please tell me how to make or formulate plating chemicals like brighteners, levellers, or additives,
-- or any other chemicals if you suggest. Please help me.
ritesh parmar
plating - rajkot gujrat india
---
November 2014
Hi Ritesh. Did you get read the applicable chapter of Volume 5 of the ASM Metals Handbook as suggested? Did you get access to Dennis & Such? Did you review the websites suggested by Marc Banks?
You don't make brighteners by mixing generic chemicals. Are you interested in the approach suggested by Asif Nurie and Anil Basrani of blending from intermediates furnished by others?
I'm not trying to give you a hard time, but designing brightener molecules and other additive molecules from scratch via organic synthesis from precursors is an awfully difficult subject even for those of vast experience. I wouldn't know how to begin :-)
Best of luck. Regards,
Ted Mooney, P.E.
finishing.com
Pine Beach, New Jersey


This public forum has 60,000 threads. If you have a question in mind which seems off topic to this thread, you might prefer to Search the Site