topic 59451
Chrome plating rectifier problems
November 1, 2013
Q. Hello, I have a question concerning hard chrome plating. Over the past summer I have experienced a gradual loss of amperage on large parts. Example, if my part called for 10500 amps at 15 volts , I have slowly lost amps and am now around 7000 amps at 15 volts. My chemistry checks out good and temperature is good too.
Now here is what puzzles me. Through the summer I had slightly strengthened my chrome from 23-24 oz per gal to 26-27 oz per gal, disassembled mostly all copper contacts to clean mating surfaces and put in new anodes.
Now I thought this would give me an increase in amps but the decrease occured. Does this mean that it now takes less amps to achieve the same end result? Or should I be looking into a problem in the rectifier?
Any info would be greatly appreciated.
Pete Salazar
chrome plating dept. - Chesterton, Indiana, USA
---
November 6, 2013
A. You would only be putting on half the chrome at half the current, and I think you'd notice that thinness, so I suspect the rectifier. First and easiest guess is the meter and the shunt leads.
Your ammeter doesn't actually measure the amperage, it reads the voltage drop across the shunt, probably 50 mV -- so a slightly loose screw or a smudge of dirt can make it look like 25 mV and half the amps.
Ted Mooney, P.E.
finishing.com
Pine Beach, New Jersey
---
November 8, 2013
A. Hi Pete,
I agree with TED on his suggestion.
However you did not comment on the condition of your part.
Is the result same in same time or do you observe a difference. To my guess check your rectifier for a broken carbon leading to less current. Moreover in case you have a broken carbon it means that you are working on 2 phases which could harm the rectifier and the deposit too.

ALL THE BEST.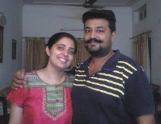 Vikram Dogra
Irusha India - Chandigarh, India
---
---
July 14, 2017
Q. Hi

We have water-cooled IGBT based rectifiers for our automatic hard chrome plating line -- 12 V and 18000 A.

ACRONYMS:

IGBT = Insulated Gate Bipolar Transistor
Over the past six months, whenever the demand of parts current exceeds 70 - 75% of the rectifier current capacity, fluctuation of current happens and also the actual current observed at that 70 - 75% limit is 500 - 2000 A less than the set current.

The rectifier manufacturer says that constant current output should be obtained @ 85 - 90% of the rectifier capacity but is unable to diagnose the problem.

Our chrome plating bath uses HEEF-based chemistry, with chrome concentration of 250 gpl and trivalent chrome - 7 gpl, Fe - 9 gpl. Operating temperature is 60 °C and current density is 50 ASD. We use 2.5 meter length lead-tin anodes. We have checked the busbar connections from rectifier to tank and is ok.

If rectifier is the problem, what are all the variables to be checked, to confirm problem with the rectifier.

Thanks for your assistance.
Ezhil Thangapandi
- Bengaluru, Tamilnadu, India


This public forum has 60,000 threads. If you have a question in mind which seems off topic to this thread, you might prefer to Search the Site