World's most popular finishing site / Internet's friendliest corner
topic 56947
Voltages and rectifier selection for plating process
An ongoing discussion from 2000 through 2019
2000
Q. I am looking to purchase a rectifier for the purpose of chrome plating, I have discovered that there are different methods of control, but I don't know the pro's and con's of each. Could somebody please explain the differences between variable transformer, tap switch, and SCR control? Also, I assume I'll need up to 1500 Amps output to handle auto bumpers, if this is incorrect please let me know. Thank you.
Brian C
[last name deleted for privacy by Editor]
- Surrey, BC Canada
---
---
2000
Q. What would be a correct choice for voltage whilst selecting a Decorative Chrome plating Rectifier?
At many job shops Chrome burning is a regular feature, despite other parameters being in control. I doubt if this is on account of using a higher voltage rectifier such as 16 or 24 Volt, when in actual use the required Voltage will be only 4-6 Volts.
Does burning occur if a higher Voltage is used to obtain the required amperage? Is using an 8 or 12 Volt Rectifier a better choice for obtaining higher amperage at a lower voltage or vice versa?
Thanks in advance.
---
2000
Q. In India the general rule is to use only 3 phase Rectifiers on account of incoming line voltage problems hence I'm reasonably certain that ripple is not a major concern. However people tend to use higher Voltage rectifiers on account of versatility .
I wish to add a sequel to my above question :
When general parameters are normal, then what should be the correct distance of the component from the anode at say 150 amps /ft2 to avoid burning without compromising coverage?
---
---
2002
Q. Sir,
We are designing a new setup to hard chromium plate hydraulic rams. We are in two minds about the rectifier we should choose. Our requirement is about 3200-3500 Amps and are in two minds whether to have one rectifier of 4000 Amps capacity or can we club two 2000 Amps rectifiers together. What is the possibility that the second option works as we have two rectifiers available one having 2000 Amps 12 V and second of 2000 Amps 8 V. I have heard that it is indeed possible to club rectifiers together but not aware of how it can be done. Do they need to be clubbed electrically having a single current controller or can we club the cathodes together to the job and have independent/ clubbed anodes. I hope you can understand what I mean .
Your expert advice will be appreciated.
REGARDS,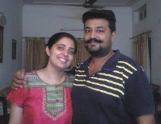 Vikram Dogra
Irusha India - Chandigarh, India
---
2002
Q. Dear Ted,
I am afraid but answer to my query No : 16431 has not been satisfying. You have not mentioned which pole to club and what "little" problem will it cause. Also what will be the best way to club them.
Hope to receive a satisfying answer.
REGARDS,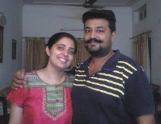 Vikram Dogra
Irusha India - Chandigarh, India
---
---
2006
Q. Can I do hard chromium electroplating with a 1000 A / 6 V rectifier ?
NAOUI KADOUR
SARL SODEC - Algeria
---
---
2007
Q. Sir,

In chrome plating rectifier how much ripple is allowed? in 250 kw rectifier how much ripple will generate in 10,000 Amps current rating. Transformer primary wave is pure sine wave form.
Natarajan.G
Maintenance incharge - B'lore, karnataka,india
---
---
November 23, 2009
RFQ: Looking for chrome rectifier min 5k 3 phase/220 north Jersey
Andrew M
[last name deleted for privacy by Editor]
broker - Newark, New Jersey, USA
---
---
March 17, 2011
Q. I'm currently hard chrome plating with a 5000 amp, 6 volt, water cooled, tap switch rectifier. I have trouble getting past 2100 amps max. My busing, cabling, fixturing, etc. all seem to properly sized and there is less than 4 inches between my anodes and cathodes (parts). My parts are small diameter (1/4 to 5/8"), long length (4' to 12' long) and I suspect that they are a source of significant resistance. So, I think I need higher voltage to overcome the resistance. Two other plating shops I've spoken to say they do hard chrome plating with 12 volt rectifiers. Does anyone else out there use a 6 volt rectifier for hard chrome? If not, what voltage do you recommend?
Peter Krasucki
Plating shop - Webster, New York, USA
---
March 18, 2011

A. Hi Peter,

6V rectifier may not be enough to support 5000A working current, unless resistance is very small. For your case, better to switch to a higher voltage capacity rectifier or lower down working ampere by reducing total plating area.

Regards,
David






David Shiu




- Singapore





---

March 20, 2011

A. Hi Peter,
I think you don't need a 5000 amp rectifier to plate a 5/8" dia X 12' long job. You have an oversized rectifier. 6 volts is enough for a 4" gap, however for hard chrome application you need at least 8-12 V rectifier capacity if you plate at 1" or more anode/cathode gap just in case you get a job where area to be plated is more. Your job will not require more than 1500 amps, so if you are able to give it that much current and still stay below 6 volts you don't need to change your rectifier. If this is a production job try conforming anode(3/4" gap)- you might just plate it at 4.5-5 volts and not require more than 800-1000 amps... you save a lot on the electricity plus the part resistance will not trouble you much. Other plater as you say might be using 12 volts rectifier as they might be plating at say 6" gap or having jobs with more surface area..ALL THE BEST




Vikram Dogra




Irusha India - Chandigarh, India




---
March 21, 2011
Q. Vikram - I forgot to mention that I'm plating 5 to 10 parts per load. So the total surface area for 5 bars at 1/2" x 12' is 1131 square inches. At 3 amps per square inch I would need 3393 amps. With the rectifier turned all the way up I only get about 2100 amps.
Peter Krasucki
- Webster, New York, USA
---
March 22, 2011

A. 3 options: Decrease the anode to cathode spacing or use a more conductive solution or use a larger power supply.
Temperature adjustment might help, but I do not like the lower temp for hard chrome as it adversely affects the distribution.

The quickest and cheapest thing is to try decreasing the spacing by 1 inch and see what happens.

James Watts




- Navarre, Florida





---

March 22, 2011

A. Peter in that case you would def need a 12 V rectifier ORRRR...take my idea go for a conforming anode. 1/2 inch spacing would be too much to ask for for a 12' long anode so try a 5/8" or 3/4" spacing , you might just be able to plate it at 6 V with desired results.. (i mean faster plating rate / energy saving and above all cost towards a new rectifier.. go for it..)




Vikram Dogra




Irusha India - Chandigarh, India




---
---
---
April 9, 2014
Q. How to calculate the rectifier capacity in terms of amps?

How related to our job to be coated?
abdul nazar
- coimbatore, india
---
---
September 30, 2015
Q. Hi I have a triple chrome plating kit from a hobby plating company and I need help with volt and amps.
I have a power supply that has a gauge for volts and goes up to 25 volts and a gauge for amps that goes to 50 amps and a dial that is for adjustment. Now, say I need 2 amps to plate my part, do I just adjust the knob till I get 2 amps on the amp gauge and don't worry about what the voltage is, or must I worry about the voltage also.
Tom Barbush
- harrisburg Pennsylvania usa
---
---
October 17, 2015
Q. Hello and good day to everyone here around. I am a newbie and I would like to do a small experiment about chrome plating at home but I don't have enough knowledge about what basic and right equipment to purchase and use.

I am hoping that someone could help me around here regarding the basic equipment. I am planning to chrome plate about a size of a body of an electric guitar. I think it's about 20 inches in height and 14 inches in width with a 2 inches thickness . Definitely, the container of the item would be a bit bigger than the item that I am going to plate. With that size, I would like to ask what kind of rectifier I'm gonna to buy? How many amperes? How much volts do I need to use to plate it properly? And lastly would that be all the equipment needed?

I hope I can get an answer regarding these matter. Thank you so much for taking the time reading my letter.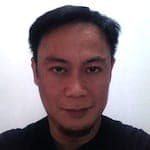 Benjamin Lucero jr.
- Manila, Philippines
---
---
What kind of single phase rectifier can I use for chrome plating?
June 27, 2016
Please I need your advice. I want to start decorative chrome plating on a smaller scale. Because of the power source, which is going to be a petrol generator of about 7 kva, I want to go for a single phase rectifier. What is the type of single phase rectifier I will need that will reduce the ripple that is common with single phase rectifier in order to have good chrome plating? The input voltage range between 220 to 240 volts. I will prefer rectifier with variable voltage and current. The output will be direct current.
Thanks for your assistance
Abbey
Abiodun Jide
- Lagos, Nigeria
---
---
Is 12 volts enough for composite plating?
November 1, 2016
Q. I am an interested researcher in the field of composite coatings such as Ni-TiO2 and Cr-Al2O3 prepared by electrodeposition. I want to buy a rectifier for this purpose. In most articles only the amount of applied current density has been reported and there is not any information about working voltage. Is equipment with maximum current 20 A and maximum voltage 12 V proper for composite electroplating?
Please guide me to select proper rectifier for electroplating.
Ali Jam
- Isfahan, Iran
---
November 2, 2016
Q. Thanks for your reply.
Based on your answer 12 A and 12 V is enough for electrodeposition of composite coatings on small parts, e.g., with less than 20 cm2 surface area. Again it is emphasized that the goal is co-deposition of composite coatings including a metallic matrix and ceramic particles as reinforcement. For example in Ni-TiO2 coating in addition of reduction of existing Ni2+ ions in the bath, TiO2 particles (added in the bath) also should incorporate in the coating.
In this condition, is it enough 12 V or not?
Yours Sincerely
Ali Jam
Ali Jam
- Isfahan, Iran
---
---
November 30, 2016
Q. Hi all,
I have to select 20,000 amps 12 V rectifier for hard chrome plating. Which one will be good IGBT modular technology or SCR?
Thanks
Ramesh
Ramesh Yadav
- Brisbane, Queensland, Australia
---
January 19, 2017
Q. I have two hard chrome plate rectifiers, both are 12000 (6000+6000) Amps and linked with tank. If I have small job work I use 6000 Amps if I get big job I join them together like 12000 Amps. At present my Output voltage 18V, if I use 24V is there any reflection on my job, and what is the result will come up if I use more than this?
Razack Syed
Industry - chennai, Tamilnadu
---
---
March 18, 2018
Q. How long to run rectifier after putting in new anodes in chrome plating?
Casey Cashwell
- Spartanburg, South Carolina
---
---
Dual Rectifiers vs. Single
April 5, 2018
Q. I have an offer from a rectifier company for Dual rectifier that could work separately like two rectifiers to two different tanks with separate control for voltage and current. I want to know the disadvantages of dual rectifiers, and should I have single output rectifiers instead or not?
aly ismail
electroplating factory - Egypt
---
---
April 16, 2018
Q. Current drop from rectifier during hard chrome plating. What causes related to rectifier because rectifier gives alarm current drop. We have IGBT rectifiers.
sudhakar chavan
pace auto parts - pune maharashtra india
---
---
IGBT vs. Diode Rectifiers
July 19, 2018
Q. My situation: Hi I am looking to buy electroplating rectifiers of 4000-5000 amperes for copper and have been given a choice of both IGBT rectifiers and Diode rectifiers.

I can't make up my mind as to which one will be the best and what advantages one have over the other. Kindly shed some light on the above please.

Thanks and Regards,
Arihant Agarwal
- Delhi/India
---
---
January 29, 2019
Q. Dear Sir,

What does the standard say about the maximum voltage to be used if we are looking at 100 A/Sqft of current flow.

We are seeking a 4000 Amps Rectifier, however; not certain on what should be the voltage we need?

Note: We are into copper plating on mild steel. Plating bath is acidic in nature. The anode to cathode distance is 5 inch.
Tirath Nagda
- Vadodar, India
---
---
September 15, 2019
Dear all,

Good Day!!

I am new to electroplating world, I need to calculate the power consumption, efficiency and all relevant information regarding 5000Amp 6VDC Rectifiers, about its working and designing.

I will be grateful if any of you can provide me the check sheets for predictive maintenance of Rectifiers. Also if anyone of you could proved me the link of book.

Thank you.

Regards,
Waqas Badar
- Karachi, Pakistan