60,000 Q&A topics -- Education, Aloha, & Fun
topic 56947a
Clubbing two rectifiers / connecting multiple power supplies to one plating tank
2002
Q. Sir,
We are designing a new setup to hard chromium plate hydraulic rams. We are in two minds about the rectifier we should choose. Our requirement is about 3200-3500 Amps and are in two minds whether to have one rectifier of 4000 Amps capacity or can we club two 2000 Amps rectifiers together. What is the possibility that the second option works as we have two rectifiers available one having 2000 Amps 12 V and second of 2000 Amps 8 V. I have heard that it is indeed possible to club rectifiers together but not aware of how it can be done. Do they need to be clubbed electrically having a single current controller or can we club the cathodes together to the job and have independent/ clubbed anodes. I hope you can understand what I mean .
Your expert advice will be appreciated.
REGARDS,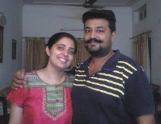 Vikram Dogra
Irusha India - Chandigarh, India
---
2002
Q. Dear Ted,
I am afraid but answer to my query has not been satisfying. You have not mentioned which pole to club and what "little" problem will it cause. Also what will be the best way to club them.
Hope to receive a satisfying answer.
REGARDS,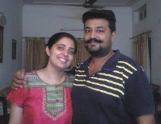 Vikram Dogra
Irusha India - Chandigarh, India
---
---
Coupling Rectifiers to increase amperage
April 16, 2020
-- this entry appended to this thread by editor in lieu of spawning a duplicative thread
Q. Hi, had a question on power supplies for electroplating. Is it possible to gang two 3 phase Powerstat Rectifiers on the same job to increase the amperage output to the job?

Thanks for any advice,
Mike
Michael O'Rorey
TWINS CYCLE SERVICE - CREIGHTON, Pennsylvania, USA
adv.