Not a lecture hall but a roundtable with a seat for you!
60,000 topics spanning 36 years. Education, Aloha, & Fun
topic 5582
Remove aluminum from sulfuric acid anodizing & caustic etch
2000
Q. I have clients searching for a good method of removing aluminum from both conventional and hard anodizing solutions. Their present technique is "dumping once a year". The other alternative we have used is to remove 10% of the solution when it gets too high in aluminum content. This solution is replaced with fresh sulfuric acid. There is a "sorption" process available commercially but apparently, first cost is very high.
Bert J. Sherwood
- Los Angeles, California, USA
---
-- this entry is out of chronological order / historically enhanced --
A. Hi Readers!
We hate to get in the way of information exchange, but suggesting brands & sourcing on this popular advertiser-supported "no registration required" public forum absolutely does not work! (why?).
Once the first brand was mentioned the floodgates opened and we had to go back and remove brands & sourcing from this thread, as with so many other threads where brand names were suggested :-(
Please try your best to suggest technologies, not brands, sources, or trade names. Thanks!
Regards,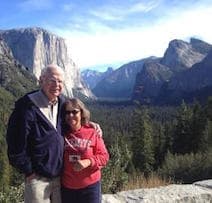 Ted Mooney, P.E. RET
finishing.com - Pine Beach, New Jersey
Aloha -- an idea worth spreading
---
2000
A. An effective method for removing and maintaining the Aluminum concentration at a constant level is by using a Diffusion Dialysis System. My company manufactures this type of system for Acid Recovery and is suited to your application. A majority of the aluminum can be removed and the operation of the bath can be maintained more consistently by removing aluminum as it builds up. [Contact suggestion deleted by editor]
Tony D'Amato
[company name deleted by editor] - Chicopee, Massachusetts
---
2000
A. We do anodizing & hardcoating & have a system for removing aluminum from a company called [name of a very well-known ion exchange company deleted by editor] - It works great. We purchased it from [deleted by editor.
David A. Kraft
- Long Island City, New York
---
2000
A. Aluminum can be selectively removed using a so called "ACID RETARDATION PROCESS". It is a relatively simple process and although there is an initial investment it pays back within a year.
Ruud Gerritsen
- Simpelveld, Netherlands
---
2000
Q. Ruud,
Can you explain me what is the 'acid retardation process'?
Which companies can I contact in Europe for this technique? [ed. note: Sorry, Francesco, we cannot suggest vendors]
Thank you and best regards.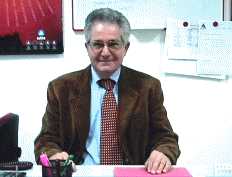 Francesco Cicchetti
- Sulmona, Italy
---
2000
Francesco, Acid retardation is an ion-exchange process where the aluminium contaminated sulfuric acid is passed through a resin. After loading the resin it is eluted with water, resulting in a sulfuric acid stream with low Al and aN aluminium sulfate solution with low sulfuric acid. A large number of European companies provide this system.
Ruud Gerritsen
- Simpelveld, Netherlands
---
---
Ed. note: We combined previously separate threads onto this page. While there are differences between removing aluminum from caustic etches vs. sulfuric anodizing, it seemed better to combine the subjects and expose readers to possibly non-applicable responses than to have them miss a helpful response posted under the other subject :-)
---
---
Recycling of Aluminum Etch Solution
2000
Q. I am an Environmental Engineer trying to reduce the cost/waste from our company's aluminum etching process. We use a caustic cleaner/etch to remove a stearate based lube from aluminum cans, and to etch the surface prior to painting. We overflow the bath to remove foam, and then add caustic to maintain a conductivity of about 12 mS. This is done at 65 °C.
I believe we are wasting a lot of caustic. Is there a way to recycle the bath, or control it better to reduce overflow?
Steve Roosz
- Greensburg, Pennsylvania USA
---
2000
A. I think that electrodialysis is used to recycle aluminum containing solutions but an even better way is to use an acidic etch instead of an alkaline one. The acidic etch for aluminum etches only 10-15% aluminum compared to an alkaline etch.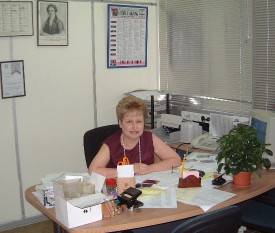 Sara Michaeli

chemical process supplier
Tel-Aviv, Israel
---
2000
A. Electrodialysis would work, I think. The EPA ETV metal finishing center is in the process of verifying one unit being used to remove Al from a chromic anodizing bath.

James Totter, CEF
- Tallahassee, Florida
---
2000
A. Have you considered using alkaline cleaner prior to etching so you don't have to saturate your etch solution with lube? This will mean longer service life and less disposal.
dado macapagal
- Toronto, Ontario, Canada
---
2000
A. Bravo Dado!!
Many times I've seen a single alkaline tank doing double duty as both the aluminum cleaner and the etch but it's corner-cutting that often comes back to bite you.
For example, when you get a batch of parts that needs extra cleaning, you'll automatically get extra etching that you didn't want; then your desmut isn't strong enough to remove the alloying ingredients left behind from etching that much aluminum. Then you're wondering why you have smut problems, and you're adding extra pickling steps or moving to more toxic pickles :-)
You should clean the parts in a non-etch cleaner, THEN etch them (Sara could be right that an acid etch is preferable). Also, this way the organic contaminants are in one tank and the dissolved aluminum is in another and you have a much better chance of prolonging the solution life through one recovery mechanism or another.
When I went to work for Lancy Laboratories back in the mid 1970's the centerpiece display in the building atrium was a huge adsorbtion device for removing aluminum from caustic etches they'd been developing for years; people have been working on this issue 'forever'. But in my experience, most of the recovery systems you see written up in the journals are decommissioned due to impracticality in actual operation once the grants expire. If you try to remove both organics & dissolved aluminum simultaneously it will be much harder, and I'd be very confident you'll end up in that "most" category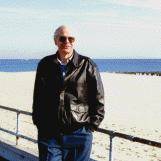 Ted Mooney, P.E.
finishing.com - Pine Beach, New Jersey
Striving to live Aloha
---
2002
A. For cleaning of oily aluminum work pieces we had the same problem and received 3 pieces of advice as follows:
1- changing lubricant to evaporative or water soluble type.
2- downward streaming to catch 90 percent lube and then cleaning and etching.
3- using double phase cleaner available in the market.
In practice we found No. 2 suitable and cheaper, but for you it depends if your lube being not viscose to be dripped.
About cleaning after lube removal, find a suitable low-attack silicate-free alkaline cleaner.
HADI KHOSRAVI
- Tehran, Iran
---
---
Recycling spent die strip caustic
2001
Q. I have been working on the use of 308A die strip additive to speed up the stripping of dies and the trials were successful. Our consultant further proposed the use of the spent die strip caustic in anodising etch operation, something we are currently pursuing. I would like to know the further additives that we need to use to prevent the adverse effect of the dissolved aluminium carried over from die strip. Currently we are using Almeco plus 2 to hold aluminium ions in solution in our anodising etch, but we are having problems on the accumulation of sludge in the etch tank, which is affecting the heating up of the tank.
Please can you suggest an alternative.
Noah Nyemba
metal industries - Harare, Zimbabwe
---
---
Diffusion Dialysis Membranes
2002
Does anyone know if it is possible to use cation membranes in a diffusion dialysis system to remove free NaOH and retain sodium aluminate (dissolved aluminium in caustic).
s this process possible? Can the membranes withstand the 25% NaOH soln and the pH 13? Are there companies out there that manufacture such systems?
ny help on the topic is greatly appreciated.
Thank you,
Jim Pejoski
- Canning Vale, Western Australia
---
2002
A. Probably not.
The difference between diffusion dialysis for acids is that you are trying to recover an anion, which is a large molecular compound in most cases, and also usually divalent, which gives it greater propensity to "attach" itself to water passing thought the membrane. Your trying to recover caustic in the cation application - which competes with hydrogen ions for transport (even in the highly alkaline background). Sodium is a poor transport ion as it is stable and only monovalent.
Have you tried to seed the material and filter it out?

Tom Baker
wastewater treatment specialist - Warminster, Pennsylvania
---
2004
A. Yes you can recover NaOH using cation membrane, if your solution is NaOH and sodium aluminate the problem is that as you recover the sodium hydroxide the sodium aluminate precipitates, therefore you can only recover as much as 40 % during dialysis. If you crystallization of your high aluminum discharge, you can recover the rest of your NaOH. You have to play with the water inflow to reduce the dilution of your NaOH. I had the chance to do this process about 11 years ago at the University of Rhode Island.
Best regards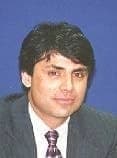 Dr. Belzahet Treviño Arjona
Water Studies Center, ITESM - Monterrey, Nuevo león México
---
---
December 22, 2008
Q. I am a chemical engineer want to know the best technique for recover sodium hydroxide and sodium aluminate from aluminum etching tank to reduce both waste and cost.
Is it more cost effective to do it chemically or by hydrolysis and by some other means.
Ghada Hosny
chemical engineer - Beirut, Lebanon
---

Hi Ghada, we all recognize that people wouldn't continue to employ a poor method if another method was always better in any and all circumstances, large and small. Please give us the details of your own situation because lack of details encourages canned sales pap rather than tailored advice. Thanks.

Regards,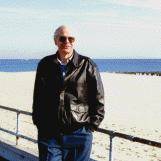 Ted Mooney, P.E.
finishing.com - Pine Beach, New Jersey
Striving to live Aloha
---
---
January 21, 2009
Q. Dear Reader:

I am asking about the ability of recycling caustic soda [from etching aluminum profiles as a pre-treatment prior to anodizing] by precipitating Al via CaO in the presence of sodium gluconate "scale inhibitor"
Dina Joseph
Al Plant employee - Cairo, Egypt
---
---
May 4, 2013
-- this entry appended to this thread by editor in lieu of spawning a duplicative thread
Q. Have you any knowledge about regeneration and recycling systems for caustic etch and anodizing baths rinses? Or used these systems? We have a some ideas for the systems ... maybe we'll try as a project.
Alaattin Tuna
- Sakarya, Turkey
---
---
February 18, 2014
Q. What is the advantage of sulfuric acid recovery system? I have recently asked for quotation of the same, but it seems it's too costly. My anodizing tank size is 21' x 3' x 3' (L x B x H). H2SO4 concentration is 165-175 gm / liter. Please help me to know the size of recovery system required? The cost of such system? And the most important thing is the ROI (return on investment) on such system. Is it feasible to buy such a system? What is the maintenance required for such system? How regularly do we have to use this system for removing the aluminum dissolved in the anodizing tank? Please explain mathematically the advantage of using such system to get the advantage in the form of reduced electricity bill.

Please guide.
Rahul Mogal
- Nashik, Maharashtra, India
---
February 18, 2014
A. I used to run our acid recovery unit 3 days a week, about 6 hours at a time.

The advantage is that you can control Al without doing periodic batch dumps of electrolyte. That requires neutralization, with the generation of massive amounts of Al(OH)3 sludge which must be dewatered, and disposed of. The costs and labor associated with this, not the cost of the acid, is why the unit is worth the money.

Dave Wichern
Consultant - The Bronx, New York
---
February 20, 2014
Q. Can anybody please tell me what is adsorption process, diffusion dialysis, and acid retardation process. Which one is more effective and involves less investment (less costly).
Rahul Mogal
[returning]
- Nashik, Maharashtra, India
---
---
Removing aluminum from anodizing bath, separating aluminum salts from sulphuric acid
June 8, 2020
-- this entry appended to this thread by editor in lieu of spawning a duplicative thread
Q. We are looking into a solution to remove excess aluminum salts from sulphuric acid in the anodizing baths. I have heard some good opinions about specific ion-exchange resins membrane methods offered e.g. by [deleted by editor]. I have also encountered some diffusion dialysis methods. Are there any other methods, do you have any experience with the methods I mentioned?
Maciej Wieruszyński
- Zgierz. lodzkie, Poland
---
June 12, 2020
A. Diffusion Dialysis is my recommendation for smaller applications, and acid retardation by ion exchange resins for larger applications. If your dump frequency averages less than 50 gallons per day I would definitely recommend Diffusion dialysis, and if it is greater than 100 gallons per day I'd recommend acid retardation. In either case, you should try to maintain an aluminum concentration of 7-8 g/L, since this results in consistent performance.
Lyle Kirman
consultant - Cleveland Heights, Ohio