Where the world gathers for
plating, anodizing, & finishing Q&As since 1989
-----
Architectural/clear anodising issue: Spangle and shiny metal

2004
Q. I have a customer who purchased some extruded aluminum, machined it into pulley wheels and had it clear anodized. It finished with a galvanized appearance on the outer perimeter. The material is 6061 T6. The customer claims it is a material defect, however I have spoken to a couple different anodizing companies in the local area who have stated that it is not a material defect. They have stated it is a common occurrence with extruded aluminum (one anodizing company was physically shown a part). The customer continues to dispute this. Is this typical to extruded aluminum? How can it be avoided if possible?
Joe Vardon
QA Manager - Kent, Washington, USA
Ed. note: please send us a picture of the issue if you can, Joe
---
2004
A. A so-called galvanized appearance can be created by an alkaline etch tank that is too high in dissolved aluminum. This usually starts around 50 gm/L of dissolved aluminum. This appearance can be corrected by dumping the alkali etch and making up new, or decanting down to about 15 gm/L and adding back, or in some cases adding a smidgen of Hex Chrome. The appearance is certainly a reason for rejection.

Robert H Probert
Robert H Probert Technical Services

Garner, North Carolina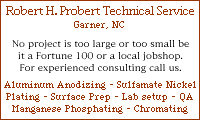 2004
A. Dear Joe,

If by 'Galvanised' you mean that large grains and/or patches appear in the anodising, then it sounds very similar to a problem we have experienced at different times. the issue we have experienced is peripheral grain growth. As the extruded bar is cooled, the outside of the bar will obviously cool faster than the core. This means that the grain structure will be larger, and if the temper is not correctly controlled, you get these very large grains right on the surface of the bar. When we have experienced this, we have found that the problem will completely disappear if you machine the diameter down by about 5mm.
Mark Harris
Fly Reel Manufacturers - Cornwall, UK
2004
A. Mark Harris,

I can confirm this. We make fly reels too. I have sent parts for analysis. The reason is separation of the layers in the process of forming the billet through the die (extrusion if you like). The temperature differential creates an onion-layer type effect which is worst near the outside of the billet. That's why you machine the 5 mm off ... but I can only imagine the cost! What we try to do is cut slices from various parts of the billet prior to machining and then do a sample anodize. The longer in etch the worse the problem appears.
Joe,
Return the material if you find a problem; it's no good for decorative use like on reels. No structural problem but just can't sell a part looking like that. How often have you experienced this problem? Is it in each batch or more on a particular batch?
Michael Georgiadis
fishing reel manufacturing - Durban, South Africa
A. We anodize and blue dye a number of 12" diameter parts that are machined from slices of bar stock that exhibit the galvanized appearance exactly as you describe. It is more evident on the machined faces of the part and is worst at the outer edges. We have always suspected it is related to the grain structure of the stock resulting from the "drawing" and heat treating of the material. Looks like others are having the same problem.
Joe Goodman
- Greensboro, North Carolina
2004
---
---
Multiple threads were merged: please forgive repetition, chronology errors, or disrespect towards other postings [they weren't on the same page] :-)
---
---
2006
Q. Can anyone tell me possible sources of "Spangle" (and shiny metal)?

These defects have occurred in ANOTHER anodising plant that is used by one of our extrusion customers.
We do have an anodising plant ourselves and I have reworked metal in OUR plant.
I therefore cannot comment on critical issues in the other plant as regards, etch times, etch temperature, etch chemistry or impurity levels in the baths. All of which, can contribute to shiny metal.


This defect (or I now believe something similar) has occurred on a derivative of architectural grade alloy 6063.

Background
The anodising process in BOTH plants is Type II sulphuric acid for architectural products.
The Zn content of OUR alloy is <0.01% (Spangle reported to occur above 0.03%).
The Zn content of OUR etch is 0.3ppm (Spangle reported to occur above 50 ppm, or according to another report, above 6ppm).
So, both levels of Zn are well within specification.
Also, the additive in the long life etch (which ties up excess Zn, is well above suppliers minimum specification).


It is worth noting that reworking through OUR anodising plant did decrease the shininess of the metal to an acceptable level of matte, and to a lesser extent the Spangle.
Also, by linishing the metal back to the base metal before rework, I could re-anodise in OUR plant to produce matt metal, without Spangle.


Note
I have seen commentaries regarding grain effect on marine grade aluminium and "high" Aluminium in the etch (the figure quoted of 50 g/l max is well above the tried and tested figure of 125+ g/l in the current formulations of long-life etch.
So, these causes of Spangle/preferential grain boundary attack do not seem applicable to this situation.

At present, I do not think this is the typical "Spangle" defect, but may be related to Mg2Si precipitate at the grain boundaries?


I would appreciate any comments about this little conundrum.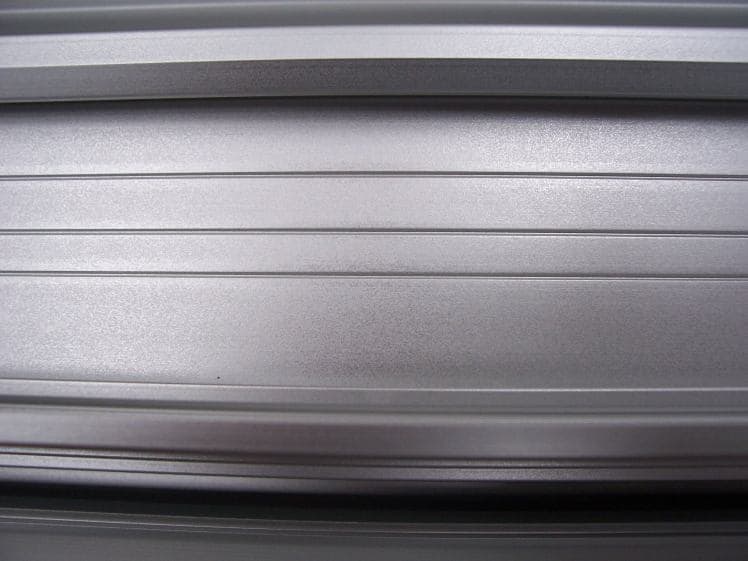 Best regards,
Martin Webb
colour works - hamilton, new zealand
2006
A. "Spangle" or "Galvanizing" or "fish scaling" can come from an alkaline etch when the dissolved aluminum is too high.

Robert H Probert
Robert H Probert Technical Services

Garner, North Carolina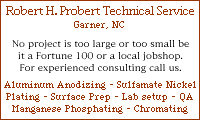 ---
---
Q. Robert, Thanks for your input to my question.
What level of Aluminum do you consider to be too high?
Thanks,
Martin Webb
[returning]
colour works - hamilton, new zealand
2006
2006
A. The limiting level is a function of several parameters including: alloy, time, temperature, free alkali, etc.

Start getting concerned at 20 gm/L, at 50 gm/L I am sure you have a problem. Go ahead and decant 30% right now and rebuild to normal free alkaline level, then keep a log of surface area versus dissolve.

Robert H Probert
Robert H Probert Technical Services

Garner, North Carolina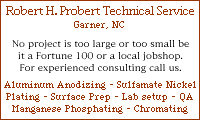 ---
---
February 23, 2012
Q. Hello Martin,
Did you resolve this problem. I have a section with similar heavy pitting on a hollow section to that shown in your photograph. There was also some banding across the profile and the surface finish was smoother in the more heavily pitted region.I suspect the Zn content as it is at 0.4% but it might be the etching process. Micrographs show a higher concentration of precipitates in the zones with the heaviest pitting.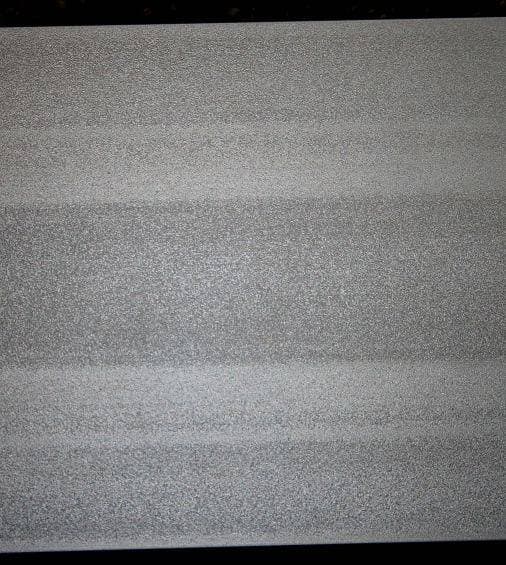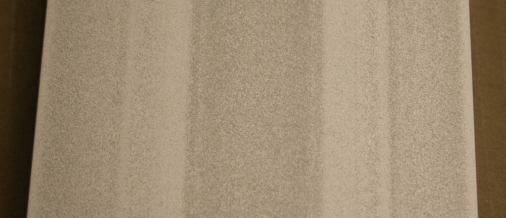 Alan Castle
aluminium - Gloucester, United Kingdom
---
March 2, 2012
A. A cause of the "galvanizing" effect is zinc in solution. The zinc can be precipitated by adding 1 g/l sodium sulfide. It should be dissolved in water before adding. the etch bath becomes dark in colour due to the presence black zinc sulfide. Note the will be a slight smell hydrogen sulfide.

Another useful way in dealing with galvanizing is to use a mixture of sodium hydroxide and Sodium Nitrate [affil link]. During the etching, the nitrate is reduced to ammonia. The nitrate is converted to hydroxide and so adds to the total hydroxide. Note that there will be a slight smell of ammonia.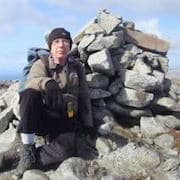 Harry Parkes
- Birmingham, UK
---
Q. Martin & Alan,

I'm experiencing the same defect on a large scale in our anodizing plant. We have tested the zinc levels in both our aluminum alloys and the dissolved zinc levels in the etch tank, and neither should be producing classic "spangle". We have noticed it ONLY on 6063 alloy, mostly (but not solely) on hollow sections, and it gets worse as our dissolved aluminum level drops (contrary to what is stated above). Our only success has been to limit the aggressiveness of the etch, but this forces us to sacrifice the matte finish required by our customers.

Have either of you found the cause of this problem? Have you had any successes with manipulating tank compositions at all? Has sodium sulfide helped to alleviate the problem?

Thank you,
Ryan
Ryan S.
[last name deleted for privacy by Editor]
Michigan, USA
April 12, 2012
---
May 1, 2012
Q. We have the same issue as Ryan S.
6063, mainly hollow sections, presents worse in heavy wall tube (heavy to us is 1.6). Any guidance would be greatly appreciated.

Mike.
Mike Gregan
- Wellington New Zealand
---
June 8, 2012
Q. Just wanted to post an update on my situation:

We were able to eliminate the "spangle" problem by adding a sorbitol additive to the etch tank. This has had other repercussions, but the spangled or galvanized look has been eliminated (at least for the time being).

Those of you that have experienced the same "spangle" effect: What types of etch additives are you using?

We have been using a Clariant etch additive, and I'm wondering if that chemical was the root cause of our issue. (Of course, when contacting the chemical supplier, they will deny any changes in their product.)

Any help is appreciated.

Thank you,
Ryan S.
[returning]
Michigan, USA
---
July 13, 2012
A. Hi Ryan,

Change your desmutting tank with nitric acid, it will solve your problem.
Roni Panjaitan
- Surabaya, East Java, Indonesia
---
July 25, 2012
Q. Roni,

I already have 10% nitric acid in the desmut tank. I guess I'm not sure what you are saying. Are you saying to empty and refill it?

Thanks,
Ryan
Ryan S.
[returning]
Michigan, USA
---
April 4, 2014
Q. How do you measure zinc level in the etching bath? If there is additive in the bath, how can one make sure that zinc does not precipitate until analysis is done?
Esma Senel
- Haavik, Rogaland, Norway
---
---
Spangle on outside radius of cold-bent aluminum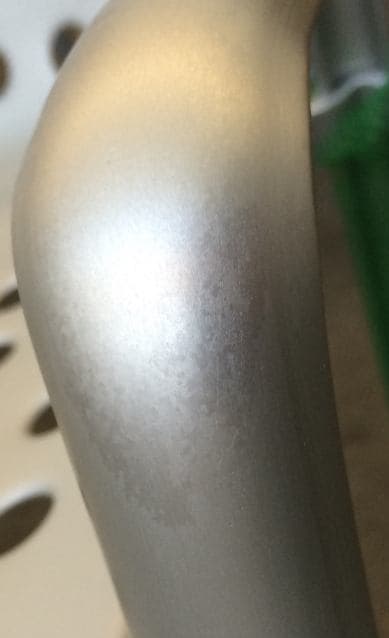 May 26, 2014
We have a problem with spangle on a cold bent profile of 6005A-T4.
The spangle appears only on the outer radius of the bend. After cold bending the profile is T6-heat treated (3h @ 530 °C, water quench, 3.5h @ 190 °C)
Interestingly the spangle is less visible when the profile is annealed before bending.
Has anybody any experience with spangle showing in cold worked areas ?
Julius Maise
- Basel, Switzerland
---
---
January 10, 2018
Q. Dear readers,

I am also facing the same problem but my question is: can we hide this patch that has occurred because of peripheral grain growth in Anodizing? Is there any solution for this problem?
If there is, please let me know.

Thank you all for giving such beautiful data on surface finishing.
Arun Kumar B V
Shree Karan Metal technologies - Bangalore, Karnataka, India