Where the world gathers for
plating, anodizing, & finishing Q&As since 1989
-----
Zinc phosphating: materials of construction for tanks & accessories
Q. Hello, could anyone tell me what kind of material is suitable to make a tank for zinc phosphating solutions and I found out that the zinc phosphate coated on the surface of the stainless steel steam heater which prevent the heater from functioning well.

Is zinc phosphating only react with hot material (in my case the steam heater is around 70° C). Can anyone let me know that is Al can cause a failure (black Colour) on a galvanized steel after salt spray test? And what is the percentage of aluminum in zinc I need to control? Thank you
Richard
- Malaysia
2000
Ed. note: Since 1989 we've strived to build a legacy of aloha & camaraderie incompatible with anonymity; everyone is welcome to read anonymously, but is asked to use their real name & town when posting :-)
"Phosphating of Metals"
by Werner Rausch
from Abe Books
or

Affil. Link
Your purchases make finishing.com possible
A. Richard the equipment to contain the zinc phosphate can be mid steel. For much longer life the tank and heating coil should be 316 stainless steel. You must clean the build-up from the coil periodically, either in a strong alkaline de-ruster (hot) solution or remove it manually. The temperature of the zinc phosphate should be a minimum of 71 °C. Works best at 82 °C. As the temperature decreases, the coating weight decreases. The best corrosion protection and uniformity of the coating is obtained in approximately 30 minutes at 82 °C. The bath itself is controlled by total and free acid points and is based on total iron, not aluminum. You MUST titrate this bath to control it. Hopefully you are using a proprietary bath. If so, contact the chemical vendor for help. Do not know how you thought aluminum is involved.

Richard the zinc phosphate coating must be sealed, such as with water soluble oil, as the final step. You will not have good salt spray results unless the coating is sealed with something.

Tip: When the coil has to be cleaned have a second coil already clean ready to install.
Bill Hemp
tech svc. w/ chemical supplier - Grand Rapids, Michigan
A. Dear Richard,

There are many things to consider: The best choice for Zn Phos. bath material & heating coils is SS 316 because of low working pH~2.5-3.3 of solution. What you see on the coils is not actually a phosphate layer but by-products of phosphate reaction, so-called SLUDGE which is mainly insoluble Fe3PO4 and it reduces the heat-transfer coefficient, but you cannot avoid it in any event just reduce it, normally with increasing temperature zinc will tend to precipitate and you lose a lot of cations as sludge instead of using them as coating; you should switch to newer versions of chemicals which can also work at lower temp. 50-60 °C (as paint base) and replace the coils on tank WALLS instead of BOTTOM to lessen the settlement, or better to use shell+tube or plate+frame heat exchanger out of bath because there you'll have just max. 10° C temp difference but high efficiency, also the tank should be conical at bottom in order to de-sludge the tank periodically.

The last part of your question is not so clear for me but if you mean phosphating of galvanized steel TAKE CARE: Al is a poison in Zn Phos bath and if you do not use new versions of chemicals, the bath must be dumped; you must not use Al equipment NEVER. Also you can not coat galvanized steel-either e.g., or HDG with old versions; you need some special activators inside.

Anyway better to consult with specialist in there.

Regards,
Hossein Asgari
- Tehran, Iran
2001
---
---
Q. Why use stainless steel 316 for heating coils?
Carlos Abdala
- Venezuela
January 19, 2012
"Phosphating & Metal Pretreatment"
by D.B. Freeman
from Abe Books
or

Affil. Link
Your purchases make finishing.com possible
A. Hi, cousin Carlos. Bill & Hossein have already tried to answer. I would add that 316 stainless steel can be electropolished to an extremely smooth surface with no "tooth" at all, and that can make for more easily cleanable heating coils. Some additional info on coil design and cleaning for phosphating solutions can be found in topic 11465 "Sludge buildup on heating coils in phosphating tank". Good luck!
Regards,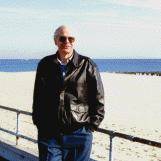 Ted Mooney
, P.E.
Striving to live Aloha
finishing.com - Pine Beach, New Jersey
---
---
Multiple threads were merged: please forgive repetition, chronology errors, or disrespect towards other postings [they weren't on the same page] :-)
---
---
Is there a special coating for Steam Coils in Zinc Phosphate System to help remove build-up
Q. We have been experiencing this issue for years and I know many face the same thing. We would like to find a way to reduce hammering the zinc phosphate build-up off the coils without implementing a whole new tank. Is there some kind of coating we can put on the coils that will either resist build-up or make removal easy? I appreciate any feedback or suggestions. I'm open to anything that can help.
Brian S.
Chemical Manager - Clyde, Ohio, United States
May 7, 2010
Ed. note: Since 1989 we've strived to build a legacy of aloha & camaraderie incompatible with anonymity; everyone is welcome to read anonymously, but is asked to use their real name & town when posting :-)
A. Hi, Brian. Many many years ago I heard of an ablative paint for this purpose, but haven't heard of it in decades. My best advice is to oversize the coils so they operate at lower temperatures (which means you'll also be able to go longer between cleaning because you have extra coil area, and sludge buildup will be slower because they are cooler). Also make them of electropolished stainless steel because this minimizes the "tooth", making them easier to clean.

Regards,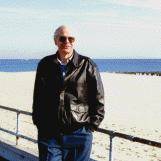 Ted Mooney
, P.E.
Striving to live Aloha
finishing.com - Pine Beach, New Jersey
A. Using double derated heaters will help as they do not get as hot. I have used teflon coils in small tanks and they still get coated, so I doubt if there is any coating.
James Watts
- Navarre, Florida

Thanks for the feedback. I greatly appreciate it!
Brian S.
[returning]
Chemical Manager - Clyde, Ohio, United States
---
---
Q. Hi,

I would like to know the suitable heater for phosphate tank. The sheath of the heater? SS316, titanium, or any suggestion? Thanks.
noya azema
- johor bahru, johor, malaysia
September 12, 2014
A. Hi Noya. We appended your question to a similar thread. Electropolished 316SS is ideal, but the heaters should be oversized. Good luck.
Regards,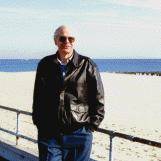 Ted Mooney
, P.E.
Striving to live Aloha
finishing.com - Pine Beach, New Jersey
Q. Thanks,

But, may I know what you mean by over-size the heater? I'm not very clear about that.
noya azema
[returning]
- johor bahru , johor. malaysia
A. Hello again, Noya. The heaters used in phosphatizing tanks should be "Oversized" or "Derated", meaning that they should have a surface area significantly larger than calculated to be necessary when heating other solutions. In this way, the surface of the heater does not get as hot, and therefore it causes less sludge to "dry" or "burn" onto it. Also, it does not need to be removed for cleaning as often because it has extra capacity. Good luck.
Regards,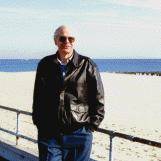 Ted Mooney
, P.E.
Striving to live Aloha
finishing.com - Pine Beach, New Jersey
---
---
Q. I have a zinc phosphate line which I am rebuilding. We are planning to heat it with a boiler. Who would be the best person to tell me the size of boiler I need to heat the tanks?
Ronnie Verzi
- Calgary, Alberta
October 20, 2014
A. Hi Ronnie. Most people who bill themselves as metal finishing consultants will have had wide and varied experience, and will be perfectly capable of sizing the boiler. But if you are looking for free help, all of the suppliers of heating coils offer tables & calculations, and some zinc phosphate process suppliers have tech service people who can probably be a lot of help. Good luck!
Regards,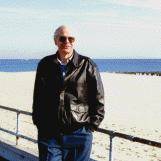 Ted Mooney
, P.E.
Striving to live Aloha
finishing.com - Pine Beach, New Jersey
Q. Ted,
Thanks for the response, I have another question on tanks for the zinc phosphate solution. How do you feel about lining the tanks in plastic, fiberglass?

Thanks
Ronnie Verzi
[returning]
- Calgary, AB, Canada
A. Hi again. My generally favorite material of construction for metal finishing equipment is vinyl ester fiberglass. But I think my first choice for a zinc phosphate tank specifically would be stainless steel, electropolished if practical, because I feel that it minimizes sludge accumulation issues. Liners, whether cemented in place or drop-in, present durability issues in phosphating tank applications because they needs frequent de-sludging and cleaning.
Regards,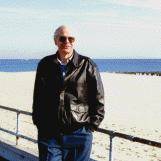 Ted Mooney
, P.E.
Striving to live Aloha
finishing.com - Pine Beach, New Jersey
---
---
Insulating a zinc phosphating tank
Q. I am looking for some guidance on the type of insulation that should be used when constructing a zinc phosphating tank.
Elinor Jones
Purchasing Manager - Scotland
A. I've insulated tanks like this with polystyrene foam on the outside of a steel tank.
It can be glued to the outside, is low cost and easily handled, but has a flammability issue to be taken into account.

Geoff Crowley
Crithwood Ltd.
Westfield, Scotland, UK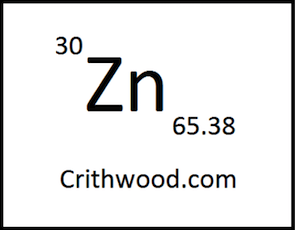 ---
---
Q. Dear All,

Is it possible use SS 316L heater instead of SS 316 heater?

If we use it, will it create any impact on the zinc phosphate solution or coating quality?

Thanks in Advance for your responses.
P. Karthikeyan
- Bangalore, Karnataka, India
June 14, 2017
"Phosphating of Metals"
by Guy Lorin
from Abe Books
or

Affil. Link
Your purchases make finishing.com possible
A. Hi P. It will be fine. 316L is identical to 316 except for having slightly less carbon; that carbon can be an issue in welded designs because of reduced corrosion resistance due to carbide precipitation.
I see that some vendors are selling 316L-316 stainless steel, apparently on the basis that the difference in cost isn't enough to justify the cost of stocking two different grades. I believe that 316L probably fulfills every requirement of 316.
Regards,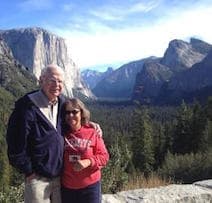 Ted Mooney
, P.E. RET
Striving to live Aloha
finishing.com - Pine Beach, New Jersey
---
---
Q. Can you use stainless steel tanks in the powder coating pretreatment process.
Mobius Shumba
- Harare, Zimbabwe
June 16, 2017
A. Hi Mobius. Yes. That's basically what we're talking about on this thread.
Regards,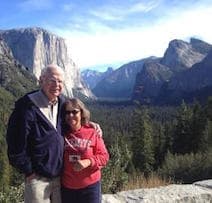 Ted Mooney
, P.E. RET
Striving to live Aloha
finishing.com - Pine Beach, New Jersey
---
---
Q. We are building our own phosphate tank and I was wondering what is the best electric heating element to use for this process? All help is appreciated, thanks!
Tad Darland
- Andrews, Texas, USA
February 21, 2018
A. Hi Tad. 316 stainless steel, double de-rated would be ideal. Good luck.
Regards,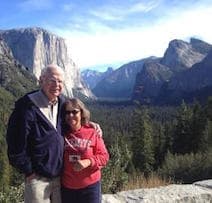 Ted Mooney
, P.E. RET
Striving to live Aloha
finishing.com - Pine Beach, New Jersey
---
---
Q. Hi, for Zinc phosphating can we also use Polypropylene homo polymer tanks? Is it possible to place SS 316 heaters in the same.
Arpita Doshi
- Bengaluru, Karnataka, India
January 13, 2020
A. Hi Arpita. Although polypropylene is chemically resistant to zinc phosphate solution, and the temperature is okay, you might think about the cleaning regimen. If you are able to operate your zinc phosphating process without a lot of banging around when you periodically clean out the tanks, polypropylene should be okay.

316 S is a good material of construction for the heaters, but are they electric, steam, hot water, etc.? Electric heaters in polypropylene tanks have long been the totally dominant cause of plating shop fires (if the solution level drops, the radiant heat from the electric heater can ignite the plastic), so be sure you have sufficient cut-off safeties.
Regards,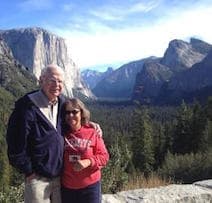 Ted Mooney
, P.E. RET
Striving to live Aloha
finishing.com - Pine Beach, New Jersey
---
---
Q. We are using 7 tank zinc phosphating for pretreatment of metal wire before doing powder coating to the final surface. My query is: will the phosphoric acid wear out the Phosphating tank? If so what is the best solution, like use of double cage phosphate tank or something like that?
Joydeep Mukherjee
- kolkata, India
February 20, 2020
A. Hi Joydeep. I've seen 316L SS tanks last decades for phosphating, and to the best of my knowledge they will last forever.
With rare exception (aluminum brite dip solution the only one I can think of), I don't think double-walled tanks are a good idea ... but secondary containment is a good idea. The whole line sitting in one or more shallow polypropylene tanks would probably be a good idea.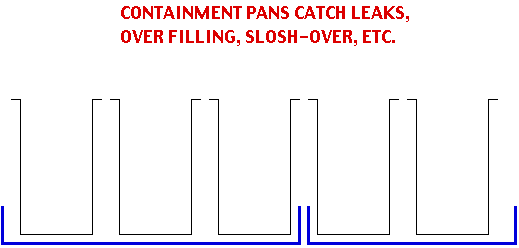 Please see my article
"Plating Shops for the New Millennium"
in our on-line library.
Regards,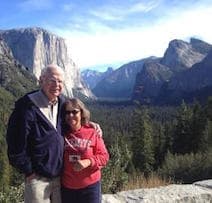 Ted Mooney
, P.E. RET
Striving to live Aloha
finishing.com - Pine Beach, New Jersey
Q. Thanks Ted for your valuable feedback. Now I have to know a bit in detail about removal of SLUDGE in phosphate tank which lowers the fluid temperature in course of time as well as mix with fresh phosphoric acid mixture and also lowers the depth of phosphate coating. You have mentioned a special chemical which can be used in lower temperature (50-60 °C), so can you please name the chemical?
We are also thinking of Sludge removal pump. Can you please guide about the type of pump. Or can we try for a separate tank for phosphating and for heating or can we do something else, because making larger the coil we have already tried. Please help.
Joydeep Mukherjee
[returning]
- Kolkata, India
A. Hi. Please search the site for "phosphate reduce sludge" as we already have several rather long threads on that subject. It is ideal to build phosphating tanks with hopper-style bottoms, or double-sloping bottoms as suggested in the "Electroplating Engineering Handbook" [affil link to Amazon or AbeBooks] , but in all truth I don't think I ever saw even one in my career :-)
As for lower temperature and sludge-reducing additives, please find a metal finishing process supplier in Kolkata who can supply you with such a process if you don't learn enough from studying the previously mentioned threads on the subject.
Making the coils as large as practical is not something to "try", it is something to "do" and "keep done" because sludging can't be totally stopped, it can only be minimized -- and the keys to managing it include keeping the coils large both for lower localized temperatures to minimize sludging, and so that the coils will continue to heat the tank sufficiently even when somewhat coated with sludge. Good luck.
Regards,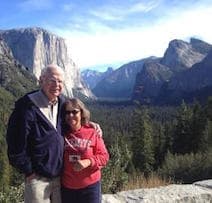 Ted Mooney
, P.E. RET
Striving to live Aloha
finishing.com - Pine Beach, New Jersey
---
---
Q. We are proposing a pump for handling a 5% zinc phosphate solution heated to 200 °F. Will 304 SS work as the material of construction?
Lloyd Golobay
Engineer - Carson, California
April 1, 2022
For 200 °F phosphating, I would recommend that you use a Kynar(PVDF) pump instead. It avoids potential problems that you could have with the SS.

Jon Barrows
, MSF, EHSSC
GOAD Company

Independence, Missouri
Q. Thank you for your response, however I am interested in if 304 SS will work well in 5% zinc phosphate solution. I cannot find information on zinc phosphate versus 304 SS.
Lloyd Golobay
[returning]
Engineer - Carson, California
A. Hi Lloyd,

For phosphating process, stainless is used only if there is no other option. Pitting of the exposed area is unavoidable, and the best option is 316L. 302/304 dissolves in the solution with time, and SS pumps are not cheap enough to change them every one or two months.

Kynar or other PVF/PVDF coatings over steel make them more durable, ensuring heavy particles out of the system. If the fluid you pump is below 70 °C (158 °F), you can think about a plastic pneumatic pump, too.

So, good luck and regards :)
Daniel Montañés
- Cañuelas, Buenos Aires, Argentina
---
---
Q. Hi all; can any one tell me the disadvantages of cemented phosphate tank?

In Pakistan I cannot afford SS 316L for phosphating tank,
Please guide me how phosphating effects cemented tanks.
Thanks.
Shahbaz Munwar
Production Operationgs - Lahore Pakistan
February 23, 2023
A. Hi Shahbaz
I strongly doubt that concrete will withstand chemical attack from the phosphating solution. You could line a concrete tank with thin sheets of polypropylene welded together or a thin walled fiberglass tank, but phosphating usually generates hard sludges, and such lining material might not resist the cleaning protocol.

Maybe test whether bitumen contaminates the solution, and if not, build your concrete tank large enough to allow for a lot of sludge buildup, line it with bitumen, and leave the sludge be :-)
Luck & Regards,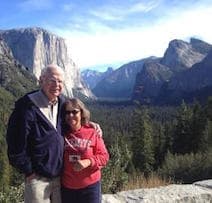 Ted Mooney, P.E. RET
Striving to live Aloha
finishing.com - Pine Beach, New Jersey