Where the world gathers for
plating, anodizing, & finishing Q&As since 1989
-----
Sludge buildup on heating coils in phosphating tank
adv.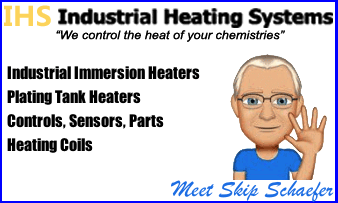 Current postings:
April 23, 2022
Q. What are the existing methods to clean choked pipes with phosphate sludge apart from cleaning with water and hammer.
Raveesh Raghunath
shop employee - Aurangabad, Maharashtra, Idia
---
April 2022
A. Hi Raveesh. I'm not certain what you mean by 'choked pipes', but I'm guessing you mean the heating coils in the phosphate tank? If they are 316SS, which is ideal, they can be removed and immersed in a mild acid (but not hydrochloric/muriatic).
I have some confidence that they can be pressure washed in situ if you are patient enough to let the outer surface slowly erode off, and if you have some way of removing and recycling the large volume of accumulating water, such as a centrifuge or filter press.
The coils should be oversize (derated) and you should probably be speaking to your chemical supplier about additives to slow the sludge buildup.
Luck & Regards,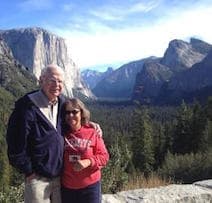 Ted Mooney
, P.E. RET
Striving to live Aloha
finishing.com - Pine Beach, New Jersey
---
May 11, 2022
Q. Sir, what I meant was the pipelines supplying Phosphate chemicals were supposed to be cleaned and maintained in 4 months but due to some management issue the cleaning didn't happen as per schedule as a result the sludge deposition was very much excessive leading to choking of Pipes.I meant to ask is there are any alternate ways to clean the sludge choked pipes without wasting much manpower?
Raveesh Raghunadhan
- Aurangabad
---
May 2022
A. Hi again. I would try recycling water through a pump, catching any loosened sludge in a filter. Water can sometimes gradually loosen and abrade such sludges. If only clear water comes out despite the recycling, then you will have to add a mild (not HCl!) acid to the recycled water.
Luck & Regards,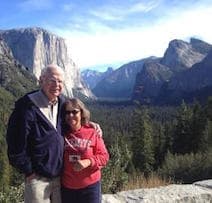 Ted Mooney
, P.E. RET
Striving to live Aloha
finishing.com - Pine Beach, New Jersey
---
May 31, 2022
A. At a previous job I used spent anodizing solution (30% sulfuric acid) with great success for soak cleaning parts. I also had good success with as low as 10% sulfuric acid, but generally speaking the higher the acid content the faster things cleaned up. This was on zinc phosphate. We found that as long as we got the pH sufficiently low the sludge would soften up and slough off easily.
David De Pena
Process Engineer - Rock Hill, SC
---
---
↓ Closely related postings, oldest first ↓
---
---
2001
Q. Dear All,
We are using phosphate coating chemical from three different suppliers. Two of these, creating more sludge and one of these generates only minimum quantity of sludge. I think this may be due to composition of chemical.
But in this my question is sludge deposition on heating coil in more sludge generating chemical is very very less in some places no sludge also. But in less sludge generating chemical, sludge deposition on heating coil is too high (even 2-3 inch). What is the actual reason for this problem. How to avoid this problem. How can we remove this sludge easily from S.S heating coil. please suggest me if any chemical method to remove this easily. Other bath parameters are same for same for all chemicals.
Mahendran
- U.A.E
---
2001
A. Actually, this is a very well known problem, and there are some defenses (in addition, of course, to the chemistry). First, the heating coils should be oversized ('derated') to allow them to continue to provide enough heat even when covered with sludge. Second, special paints have been advertised for the purpose of minimized sludge accumulation on heating coils; or probably better than paint, the coils should be electropolished so they have no "tooth" for the sludge to cling to.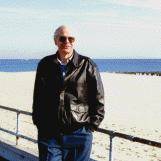 Ted Mooney
, P.E.
Striving to live Aloha
finishing.com - Pine Beach, New Jersey
---
2001
A. Phosphate sludge can be removed from your heating coils using either a mineral acid or a strong caustic solution. The hotter the bath, the more rapid the removal. As for your question about the deposition of the sludge, you will have to describe your process in greater detail because this can be caused for a variety of reasons.
George Gorecki
- Naperville, Illinois
---
Ed. note: letter 5142 has some additional tips on this problem.
---
---
January 15, 2013
Q. We are using Zn phosphate on our e-coat line. The phosphate solution goes through a heat exchanger with stainless steel plates. There is a crust that builds up on the plates and has to be scraped off. Is there a better (or easier) way to remove this crust? It takes quite awhile to scrape off be hand.
Carl Cusanelli
automotive tubing mfg. - Cartago, Costa Rica
---
January 16, 2013
A. Hi Carl. It's not an immediate answer, but the stainless steel should be electropolished so that it has no "tooth" for the sludge to stick to.
Regards,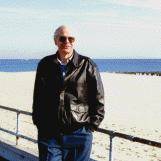 Ted Mooney
, P.E.
Striving to live Aloha
finishing.com - Pine Beach, New Jersey
---
---
Chemically removing manganese phosphate sludge deposits
August 21, 2014
Q. Is there a chemical that can remove Manganese Phosphating deposits around heating elements, and 304 Stainless steel tank,?
Bernard Scott
engineering - South Africa
---
August 2014
A. Hi Bernard. We appended your inquiry to an earlier thread which contains 4 points on this subject --
1. Different formulations create different sludge build-up volumes. Be sure to work with your supplier towards understanding and minimizing the sludging.
2. If possible, everything should be made of electropolished type 316 stainless steel so there is no "tooth". This slows the buildup and makes sludge removal easier.
3. Coils should be oversize so they operate at lower temperature, slowing the buildup, and so they can continue to provide sufficient heat even when sludged up pretty badly.
4. The sludge can be dissolved with either hot mineral acid or alkali per George's reply; sorry, I personally don't know which is more promising.
Good luck.
Regards,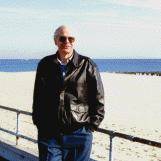 Ted Mooney
, P.E.
Striving to live Aloha
finishing.com - Pine Beach, New Jersey
---
---
August 12, 2016
Q. Hi Ted sir,

We are also facing the same problem in Heater and Phosphating tank. Formation of amount of sludge is very high and it accumulated in side walls of the tank and as well as in heater. As per your solution in previous thread we derated the heater coil, But it doesn't work, Kindly suggest the which type of special paint to use.

Regards
sree
Sreedhar Seshaiyan
SURFACE TREATMENT - Chennai, Tamilnadu, INDIA
---
August 2016
A. Hi Sree. Actually derating of heaters will always "work" -- it's a matter of what you mean. If you derate heaters, using them at lower temperature, the sludge will build up slower; further, with twice the surface area, you can maintain tank temperature with them longer. But apparently it hasn't worked significantly towards solving the overall sludging problem in the tank and elsewhere.
Did you "work with your supplier towards understanding and minimizing the sludging"? If not, at least spend some time with our search engine and you will find perspectives on the subject.
Sorry, I haven't seen that paint advertised for many years now, but possibly your process supplier is familiar with it. Boats use ablative paint to minimize fouling, and there might theoretically be an ablative paint for phosphating coils. However, using electropolished stainless steel means less "tooth" for the sludge to adhere to, and easier cleaning. Good luck.
Regards,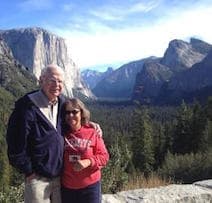 Ted Mooney
, P.E. RET
Striving to live Aloha
finishing.com - Pine Beach, New Jersey
---
---
May 7, 2019
Q. We are having an issue with our steam coils. We have derated and electropolished coils, stainless steel. Has anyone ever experienced an electropolished surface failing after 48 hours and start to build up? The coil supplier is saying it's something in our process, manganese phosphate, our chemical supplier says the electropolish wasn't done correctly. Is there anything chemically that I can test for to determine the cause? Thanks

Regards,
Samuel Hunt
American Axle and Manufacturing - North Vernon, Indiana, US
---
May 27, 2019
A. Is it possible that the build-up is calcium phosphate? If so, then soft water for additions to the bath may help.
Lyle Kirman
Consultant - Cleveland Heights
---
May 28, 2019
A. Hi Samuel,
We run a manganese phosphate tank with a titanium coil.
It does build up with the typical sand coloured iron/manganese phosphate concretion.
Once the heating efficiency goes down we take the coil out of the tank and bang the deposit off it.
We see it as part and parcel of running a phosphate tank.
We have never been inclined to see it as something to prevent.
Once a year or so we empty the tank and dig out the rest of the deposit that has formed at the bottom of the tank.
With this regimen we are able to produce good phosphating on our parts.
Mark Lees
Aerospace - a sunlit rock in the Irish Sea
---
June 5, 2019
Q. Thank you both for the response. With the case of a calcium contamination, what would be some of the side effects of this? Just quicker scaling or would anything else occur? Thanks again.

Regards,
Samuel Hunt
[returning]
- North Vernon, Indiana, USA