60,000 Q&A topics -- Education, Aloha, & Fun
topic 38265p3
Why must Copper Bus Bar be Tin Plated?
---
---
A discussion started in 2005 but continuing through 2020
Can we use galvanized hardware to join copper bus bars
November 10, 2014
Q. Can we use galvanized steel to assemble the panel copper bus bars?
khaled abo talib
- riyadh, kingdom of saudia arabia
---
April 3, 2015
Q. An electroplating plant has bus-bars which carry up to 1000 A at 6 V dc. The surroundings are very wet with water and electrolyte. Should the bus bars be insulated and if so, why?
nurul syazmeen
- - melaka, malaysia
---
April 2015
A. Hi Nurul. No, the bus bars should not be insulated. But the bus bars are not the problem; the problem is that the surroundings are very wet, and you should examine carefully any assumptions about what conditions are unavoidable. Please see my article "Plating Shops for the New Millennium". Good luck.
Regards,
Ted Mooney, P.E.
finishing.com - Pine Beach, New Jersey
Striving to live Aloha
---
---
April 26, 2015
Q. Please, regarding manufacturing of tin plated copper bus bar: anyone can guide me to specification for electroplating of tin on copper?
Which specification can I follow? What is the minimum AND maximum tin thickness ON COPPER BUS BAR?
ahmed ismail
- riyadh-SAUDI ARABIA
---
---
July 31, 2015
Q. Sir,
I want your help.
At present we are facing problem of High temperature in our 6.6/11 KV Bus Bar Joint, CT Connection joints temperature is up to 120 °C
I want to know what best solution to avoid this is.

Thanks
Shekhar Mundhada
- Jamnagar, India
---
August 2015
A. Hi Shekhar. We have posted your inquiry and hopefully someone will help. My experience is in metal finishing, not switchgear design, although it sounds like the conductors are probably too small for the current they are carrying.
Regards,
Ted Mooney, P.E. RET
finishing.com - Pine Beach, New Jersey
Aloha -- an idea worth spreading
---
---
August 21, 2015
Q. I am working on a lighting project that uses a 10 AWG equivalent round copper busbar for low voltage track lighting. The voltage is 12V AC or DC, and the maximum current through the system is 20 Amps.

The sections of the track are joined with spring-loaded blades that slide against the copper busbar, much like the typical track lighting interconnects you would see at Home Depot.

My questions are:

1. Do you think I need to plate the copper busbar to ensure connection reliability, or would bare copper by acceptable due to the low voltage and relatively low current?

2. If plating is necessary, would nickel plating perform reliably compared to tin plating? Our contract manufacturer already nickel plates many parts for aesthetic purposes, but they don't do tin plating. So nickel plating would be familiar to them, but I don't know if nickel plating has any significant disadvantages over tin plating.

Thanks!
Chris Ruhland
- Chicago, Illinois, USA
---
August 2015
A. Hi Chris. Again, I don't portray myself as an expert in such subjects by any means ... but I don't see any need to plate the copper. Make sure, of course, that you are using electrolytic grade copper as even a small amount of impurities has a devastating effect on electrical conductivity.
Regards,
Ted Mooney, P.E. RET
finishing.com - Pine Beach, New Jersey
Aloha -- an idea worth spreading
---
---
December 1, 2015
Q. Whether tinned copper bus bars are required in a medium of SF6 gas. Whether the current carrying capacity gets de-rated in SF6 gas medium?
Manas Bhattacharjee
- New Delhi, India
---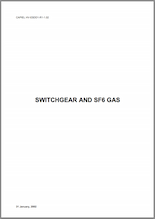 December 2015
A. Hi Manas. I know nothing of SF6 switchgear, but certainly any joints would seem to benefit from tin plating irrespective of what medium the joint is in, because you will not be manufacturing the copper and assembling the joint within an SF6 environment, but out in the open.
Please try to detail your actual situation rather than casting the proposition in the abstract with sentence fragments :-)
There would seem to be no air cooling within a pressurized SF6 environment, so presumably you must de-rate accordingly. Good luck!
Regards,
Ted Mooney, P.E. RET
finishing.com - Pine Beach, New Jersey
Aloha -- an idea worth spreading
----
Ed. note Aug 2018: The illustrated paper is no longer available from the original source, but can be found at archive.org by inserting its original URL, viz., http://www.tdeurope.eu/data/file/Environment-Sustainabilty-Approach-Capiel-HV-Part-D-Switchgear-and-SF6-Gas.pdf
---
---
December 22, 2015
Q. Dear All

I had a question, what grade of copper is being used and which will be the best?

Grade:
- ETP Grade - IS 613, BS 2871C-101 or
- DHP Grade - IS 2501-DHP, BS 2871C-106.

What is the main difference between both grades.
Which will be used in Bus ducts system and Panel boards ?
Please provide me with details.

Regards
Jaffer Saleem
bus bar manufacturer - Riyad, Saudi Arabia
---
---
Discoloration of tin plated bus before it's even used
January 18, 2016
Q. Why black colour marks are formed on the tin coated busbars of the new panel board which not yet charged?
Raviraj Channalli
automation - Bangalore, Karnataka, India
---
---
January 20, 2016
Q. I am struck in this situation, hope someone will extend a helping hand

A copper cable to be connected(either crimped/ soldered/ pressure/screw fitted) to stainless steel bus bar and the bus bar is to be connected to the power supply of 12 V DC.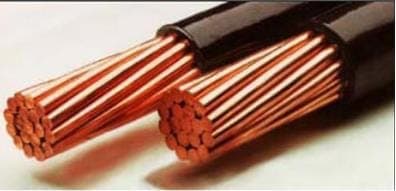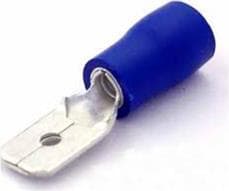 Now I have the following queries:

1. Can a connection be possible from copper wire to Stainless steel bus bar ? If yes, what are the factors need to be considered ? Can copper wire be connected to copper coated stainless steel bus bar ?

2. What type of connection between copper wire and steel is feasible( crimping,clamping , screw etc).

3. In my case, coating of stainless steel with any metal will make the connection feasible? if possible also the electric transfer efficiency of the connection in various cases?

Thanks in advance...
Abhilash Mondrathi
- Coimbatore , Tamil Nadu, India
---
January 21, 2016
A. Good day Abhilash.

I think you should consider the current carrying capability of stainless vs. copper buss bar. The "electric transfer efficiency" of stainless is much lower than that of copper.
Connections can be clamped or bolted with the use of an oxide grease. They can also be clamped or bolted and soldered.
Hope this was helpful.

Regards,
Eric Bogner
, Lab. Tech
Aerotek Mfg. Ltd. - Whitby, Ontario, Canada
---
January 22, 2016
Q. Coating the stainless steel bus bar with copper can solve the issue and establish an efficient power connection in my case?

Or plating of the bus bar with any metal will be helpful in my case?
Abhilash Mondrathi
[returning]
- Coimbatore, Tamil Nadu, India
---
January 2016
A. Hi Abhilesh. I think that Eric was suggesting that stainless steel is not a very good bus bar substrate material -- it's current carrying capacity is only about 10% of the current carrying capacity of copper bus bar. But if you will be using stainless steel anyway, yes, it must be plated.
Copper plating should be sufficient for a 12 V power supply situation if the connection is tightly bolted, and a compound is used. But copper plating the bus bar, and then silver plating all of the contact surfaces would be better. Good luck.
Regards,
Ted Mooney, P.E. RET
finishing.com - Pine Beach, New Jersey
Aloha -- an idea worth spreading
---
---
January 24, 2016
Q. Hi,

Two questions,
1. Is is advisable to place a bimetallic washer in between a tinned copper and tinned aluminum termination of an electrical joint?
2. We always find some white powder over the tinned copper lugs. It is actually a Cu-Al joint? What and why is that white powder present there?

Please answer as I didn't find any answers so far.
Rahul kumar
- Chennai, tamil nadu,India
---
---
February 6, 2016
Q. Hello Sir,

We are using the copper bus bars with Tin plating (8 to 10 microns thickness). Some of the bus bars are Silver plated. These silver plated bus bars are oxidized (light black shades). So which type of solvent can be used for cleaning the black shades? Can you please suggest the solvent?
RC murthy.
- Hyderabad, Telangana, India.
---
February 2016
A. Hi Murthy. You're the second person to ask that this week, and my answer until I hear otherwise is that I don't know why everyday silver polish (used for flatware) could not do this job. If you google "MSDS silver polish" you will see lists of important ingredients. Good luck.
Regards,
Ted Mooney, P.E. RET
finishing.com - Pine Beach, New Jersey
Aloha -- an idea worth spreading
---
---
finishing.com is possible thanks to our supporting advertisers, including this one: