Where the world gathers for
plating, anodizing, & finishing Q&As since 1989
-----
Silver Flashing vs Tin Plating of Switchgear Bus Bar

finishing.com is possible thanks to our supporting advertisers, including:
this text gets replaced with bannerText

Please see also --
• Thread 12258 "Advantages of tin plating vs. bare copper for bus bar?"



Current question and answer:
February 20, 2020
Q. I have a problem with seeing the milky finish on C110 Copper Bus Bar that is silver plated. What causes this milky finish? This milky finish comes off in the tooling when we are punching holes in the bus bar.
Thanks!
John Turley
Three D Metals - Palm Harbor, Florida
---
February 2020
? Hi John. Khozem previously suggested a fix for this problem. Did you see it and have a comment on it? Do you do the silver plating or are you purchasing plated product? Thanks!
Regards,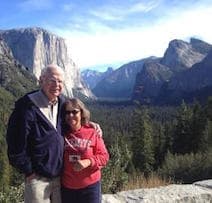 Ted Mooney
, P.E. RET
Striving to live Aloha
finishing.com - Pine Beach, New Jersey
---
October 12, 2021
Commenting: Generally, the silver is a far better conductor. Silver is the best single element conductor under normal conditions. There are others that are better, for example, superconductors that are cooled by liquid nitrogen, however, those are extreme exceptions.

In practice, silver is considered better, but tinned is more often used because of cost and durability. A special condition is to also consider the environment it will be used in. For example, in chemical and oil plants, silver must absolutely NOT be used because it can react with the sulfur in hydrogen sulfide and can create whiskers that will then cause phase to ground or phase to phase faults.
Jason Carroll
Electrical Engineering Manager - Houston, TEXAS, USA
---
---
↓ Closely related postings, oldest first ↓
---
---
2004
Q. I am the Quality Assurance Manager for a manufacturing company in Southeast Texas. We manufacture switchgear and various other products for marine and industrial use. Our switchgear ranges from 600VAC to 15KVAC, and from 0 to 6000 Amps. At one time we primarily used tin plated copper bus bars; however, with industry changes we have since moved to silver flashed copper bus bars.

Recently we shipped some switchgear from the US to Singapore, and when the customer uncrated the switchgear, s/he found silver flashed copper bus that appears to have begun oxidizing/corroding. We are unsure of the cause at this time; however, we have shipped many products overseas with no reported incidents.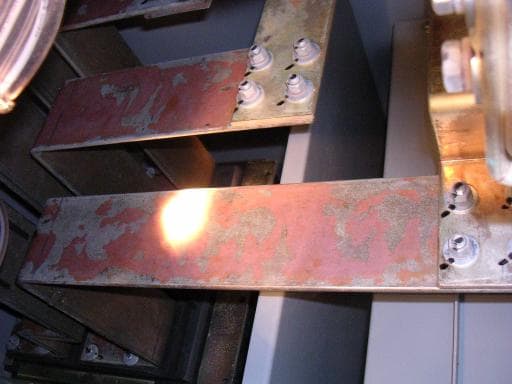 My question(s) are as follows:

1. Is silver flashing better/worse than tin plating? Why?
2. Which one, if either begins to tarnish/oxidize sooner, given the same weather conditions?
3. What is the recommended thickness of both?

I would like the answers to get a better understanding as to why copper bars are plated/flashed, is silver better than tin, why is that, the similarities/differences, and to prevent this situation from repeating.
Steve W
[last name deleted for privacy by Editor]
switchgear - Beaumont, Texas
---
2004
A. Dear Mr. Steve,

The coating of Silver in this case appears to have been too thin, I presume its Copper that we are seeing below the busbar. Whatever the Silver thickness, you must use an anti-tarnish over Silver. The minimum should be 3 to 6 microns.

The prediction about Silver vs. tin corrosion resistance is like this: You can probably afford to put on 10 microns of tin for every micron of Silver at the same cost. 10 microns of Tin will outdo 1 micron of Silver hands down. Fixed Busbars like yours are traditionally only Tin plated + anti tarnished; only moving parts that are likely to arc are generally silver plated.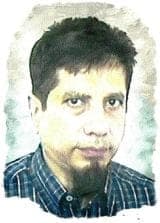 Khozem Vahaanwala
Saify Ind

Bengaluru, Karnataka, India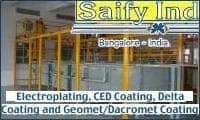 ---
2004
Q. It appears we are going to move back to using tin plated copper bus bars for our switchgear. The next question is what is the "standard" or recommended plating/flashing thickness of tin? What is it for silver?
Steve W
[returning]
switchgear - Beaumont, Texas, United States
---
2004
A. I have plated busbars to a spec of 5 - 12 microns of Tin. You have to determine your plating thickness requirement based upon "Fitness of use" for your current / corrosion requirements. I do not believe that anyone else's spec may work for you!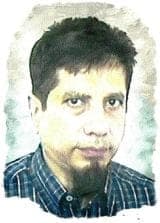 Khozem Vahaanwala
Saify Ind

Bengaluru, Karnataka, India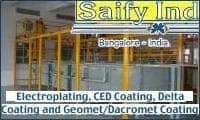 ---
---
2004
Q. We are also tin plating switchgear busbars. We use an 8 micron finish of acid tin, we also send parts to hot climates with no reports of corrosion. One problem we do have is a milky finish on our busbars. analysis shows no faults with the solution. I cannot understand why we get this "milky" result so often, the busbars are typically up to 1800 mm long and 200 mm wide copper busbars, any help would be appreciated
Shaun Moore
- Kent, UK
---
2004
A. Have you ensured that your Tin plating bath was always under 27 °C? You may have lost some of your stannous.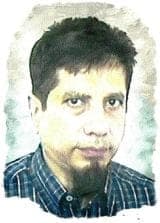 Khozem Vahaanwala
Saify Ind

Bengaluru, Karnataka, India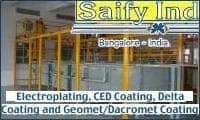 ---
---
2007
Q. Please let me know what shall be the thickness of tin coating used in copper bus?
Sujoy Roy
Electrical Engineer - Philadelphia, Pennsylvania, USA
---
February 17, 2008
Q. We are manufacturing switchgear in Saudi Arabia. Could you please advise us about the minimum thickness of the silver and tin plating of the busbar as per the international standard?
Thanks.
Engr. Hussam Al-Sakka
production mgr., switchgear - Dammam, Saudi Arabia
----
Ed. note:
· Sujoy, We appended your questions to a thread where Khozem V suggested 5-12 µm is typical.
· Hussam, Khozem V also suggested that 3-6 µm of silver should be the minimum. But postings here are opinions not legal requirements, and they can get old & dated; they are not a substitute for a 'code check' on any project.
---
---
October 11, 2010
Q. Which is the best, silver or tin plated?
Jim Raub
Switchgear engineer - Crosby, Texas USA
---
December 28, 2012
A. Hi Jim. Please see Khozem V's first response -- I found it very informative.
Regards,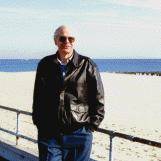 Ted Mooney
, P.E.
Striving to live Aloha
finishing.com - Pine Beach, New Jersey
---
April 11, 2013
A. I'm not in the plating business, but rather in the electrical design and installation side of the industry.
What I have noticed is that in a high H2S (Hydrogen sulfide) environment copper and silver have a high oxidation rate in a short period of time.

I have had generators fail because the silver solder holding the winding retaining bars oxidized completely away allowing the windings to flex under load and short.

This was a gas plant with 200,000 PPM H2S in the inlet stream.

Tin is not affected.

Just sharing.
Tony Romero
- Katy, Texas USA
---
---
December 28, 2012
Q. Dear receiver

We are switch board assembling company and we have a difficulty with bus bar corrosion and discoloration.
We have no idea about the necessary chemicals to avoid above.
With regard to tin plating on bus bars, I want to know the chemical to be applied or any other method to use to do this.
A.Pathmasiri
electromech engineering - Maharagama, Sri Lanka
---
A. Hi. The chemical to be applied is tin electroplating solution, but it's not a chemical that is wiped on or brushed on like a paint; rather, it's a manufacturing process where the bus bar is alkaline cleaned by immersion, rinsed, acid activated by immersion, rinsed, electroplated by application of DC electricity while the parts are immersed in a solution of stannous sulfate or potassium stannate (for example -- there are other choices) with proprietary addition agents, rinsed, and immersed in a bath of tarnish inhibitor.
The normal way this is done is by sending the parts to a plating jobshop. That is not to say that you can't do it in-house; but that it requires a knowledge base, a significant capital investment, and probably operating and waste generation permits. Good luck.

Regards,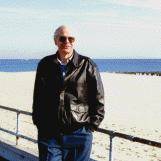 Ted Mooney
, P.E.
Striving to live Aloha
finishing.com - Pine Beach, New Jersey
---
April 17, 2022
Q. Dear sir,
What is the reason for "acid activated by immersion" for the bus bar? And does the bath consist of sulfuric acid and distilled water? If yes, can you provide me with the appropriate concentrations?
Regards.
Mahmoud Nadaa
- cairo, Egypt
---
"Electroplating Engineering Handbook"
by Larry Durney
from Abe Books
or

Affil. Link
Your purchases make finishing.com possible
April 2022
A. Hi cousin Mahmoud. Chapter 3G of the Electroplating Engineering Handbook explains in detail the reasons for oxide removal and activation, and gives the suggested procedures for copper. But the short answer is that most metals including copper quickly oxidize or tarnish; so for proper plating it is necessary to remove the oxidation with acid in order to electroplate directly onto raw metal, not on top of tarnish. That reference suggests 5-10% sulfuric acid for copper.
Luck & Regards!
| | |
| --- | --- |
| | Readers: Please introduce your situation that motivates you to ask the question; that makes it informative & interesting, and other readers are usually enthusiastic problem solvers. Silence in response to an abstract question may be their polite way of saying your question is boring & highly repetitive, and they're not librarians so you should look it up yourself :-) |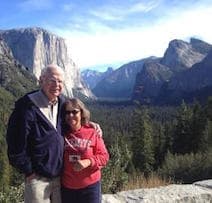 Ted Mooney
, P.E. RET
Striving to live Aloha
finishing.com - Pine Beach, New Jersey
---
---
Must Aluminum Bus Bar be Copper or Silver Plated?
November 6, 2015
Q. Hi.
I'm connecting Al 1100 bus bar to a MOD by copper/silver plated flexi-link.
The flexi-link is bolted on both ends.
The welders are saying Al cannot be bolted to flexi-link because it is copper and so the Al should be silver plated or we will have corrosion

Could you give me any direction?
Thanks.
Hesam Far
- Grand Rapids, Michigan, USA
---
November 2015
A. Hi Hesam. The theory they are explaining is that aluminum corrodes easily and doesn't comprise a good contact surface, so it should be copper plated and possibly silver plated before bolting. But a good answer unfortunately requires experience in the particular field you are inquiring about; for example ...
Decades ago the plating equipment supply company I was employed by made "workbars" ("flightbars") for plating & anodizing by simply bolting copper plates to extruded aluminum structural members after wire brushing and applying an anti-oxidation compound, and they functioned well enough. But that doesn't necessarily mean the method will function well enough in a different application. Good luck.
Regards,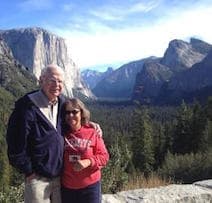 Ted Mooney
, P.E. RET
Striving to live Aloha
finishing.com - Pine Beach, New Jersey
---
February 10, 2016
Q. If the silver plated bus bar starts to Tarnish is there any chemical solution to remove the tarnish without removing the bus bar and sending for re-plating?
Ehab Radwan
switchgear - Dammam Saudi Arabia
---
February 2016
A. Hi Ehab. Offhand, I don't see any reason to suspect that generic silver polish, used to remove tarnish from household flatware and silver would not work fine. Good luck.
Regards,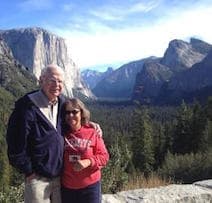 Ted Mooney
, P.E. RET
Striving to live Aloha
finishing.com - Pine Beach, New Jersey
---
---
September 23, 2016
Q. What if the tarnish is very heavy for the silver flashed busbar? is there any chemical composition that can remove the tarnished layer?
Raveek shan
- Maharashtra Mumbai, India
---
October 2016
A. Hi Raveek. I have not tried it on busbar, but contact with aluminum foil in a warm or hot solution made conductive with TSP or similar chemicals is used on jewelry and silverware to cause a reduction process which converts the tarnished silver back to silver metal. Please see thread/topic 4785 for the theory and details.
I don't see any reason this couldn't work on busbar, although the details might take a bit of effort. Maybe get an aluminum bristle scrub brush and a bucket of strong hot TSP solution and see what the scrubbing does for you? Good luck.
Regards,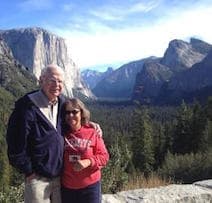 Ted Mooney
, P.E. RET
Striving to live Aloha
finishing.com - Pine Beach, New Jersey
---
October 6, 2016
Q. Dear Sir

I am working in EGYPT at LV SWG Manufacturer co.
We faced some cases at Busbar assembly, that breaker have contacts tin plated and the main busbar silver plated .

If there is technical problem for conductivity to connect silver with tin plate .

Appreciated your kind reply

Thanks and regards
Mohamed Abdelaziz
SWG manufacturer - Cairo , Cairo , Egypt
---
October 2016
A. Hi Mohamed. As someone from the electroplating field, with some plating and corrosion knowledge, I don't personally foresee a particular reason to anticipate that such a joint would be problematical. But in most specialized fields we are not limited to theoretical predictions, but we have standards and design codes that have been developed from decades of experience around the world. I don't have any experience in switchgear application, so I would certainly suggest that you investigate your company and industry standards before deciding that it is okay. This sounds like it would be a pretty common question that switchgear manufacturers have encountered hundreds of times. Good luck.
Regards,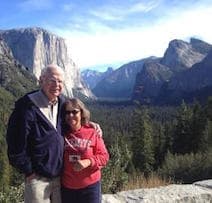 Ted Mooney
, P.E. RET
Striving to live Aloha
finishing.com - Pine Beach, New Jersey
---
---
Protecting silver plated bus bar from tarnish
January 4, 2018
Q. Hi
I am electroplating engineer in Saudi Arabia I am working in switchgear company we are facing problem in silver plated bus bar color will tarnish within the one or two weeks after production kindly advice how to protect silver tarnish
irshad alam
switchgear company - riyadh, saudi arabia
---
January 10, 2018
A. Irshad, what is the substrate metal (under the silver). If it is copper then tarnishing is expected. This is especially true in less than normal atmospheric conditions and higher temperatures. Please let us know the substrate or underplate.
Mark Baker
Process Engineering - Phoenix, Arizona USA
---
---
May 17, 2018
Q. I am the manager of Shop Operations for a busbar manufacturing facility in the US, we are currently having trouble with blistering or small bubbles on the "tab" of our plug in bars. These tabs attach via stab to stab connection in busplugs. The beds of the bar or contact area plate just fine, but we cannot get the actual tab to Plate. What could be the cause of the tab not plating but the end of the bar plating good?

Silver splash on top of copper plating
Brandon Jackson
- Jackson, Tennessee, United States
---
June 2018
? Hi Brandon. Sorry but I can't picture what you are describing. A photo would be a great help. And if they are copper plated before silver plating, can I assume they are made of aluminum? When you break a blister what do you see on the substrate and on the underside of the blister? Thanks.
Regards,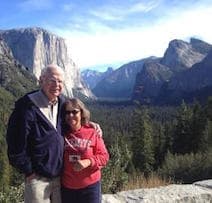 Ted Mooney
, P.E. RET
Striving to live Aloha
finishing.com - Pine Beach, New Jersey
---
---
May 2, 2019
Dear all metal finishing engineers, very good morning.
We have a silver process plant in manual and we are doing silver plating 3-5 micron process as below:
soak degreasing
cathodic cleaning
water rinse
pickling with 20% H2SO4
water rinse
activation with potassium cyanide
strike silver
main silver bath
water rinse
anti tarnish deep
drying by air
inspection and packing

But after assembly in switchgear we found within a week color changing black-brown like corrosion. Please advise how to protect at least one month.
Thanks, regards,
Irshad
irshad alam
switch gear - saudi arabia
---
May 2, 2019
A. Following the rinse after plating, insert a 5% Sulfuric Acid dip to neutralize the cyanide, then continue.

Robert H Probert
Robert H Probert Technical Services

Garner, North Carolina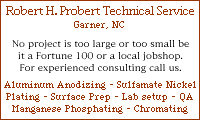 A. Hi Irshad. In addition to the improvement suggested by Robert Probert, have you investigated your packaging. Silver is very vulnerable to tarnish in the presence of sulfides, and paper & cardboard can easily have lots of it if you don't pay attention.
Luck & Regards,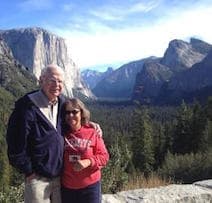 Ted Mooney
, P.E. RET
Striving to live Aloha
finishing.com - Pine Beach, New Jersey