World's #1 finishing resource since 1989
No login needed: Chime right in
topic 38265
Why must Copper Bus Bar be Tin Plated?
Please see also --
• Thread 28003 "Silver Flashing vs Tin Plating of Switchgear Bus Bar"

• Thread 12258 "Advantages of tin plating vs. bare copper for bus bar?"



Current question and answers:
December 16, 2020
Dear Sir,

We are a manufacturer of Electrical Switchboards and LV Sandwich busways. Could you kindly advise us the recommended tin plating thickness on copper bus bars as well as aluminium busbars.

Thanks and regards,
Virendra Sahdev
- Bangalore, Karnataka, India
---
December 2020
A. Hi Virendra. RC Murthy has mentioned on this thread that he plates 8-10 µm of tin on copper bus bars and Khozem Vahaanwala says on thread 28003 that he has plated 5 to 12 µm. But in addition should must do a 'code check' for your industry and your area, since these are only opinions not rules.
For aluminum bus bar it probably depends on whether you are doing copper plating first -- in which case the same numbers would probably apply -- or whether you are doing an all-tin process where you'd probably want a higher thickness of tin since it's the only plating protecting the aluminum.
Luck & Regards,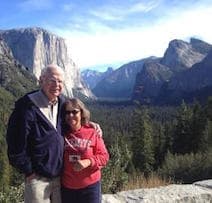 Ted Mooney, P.E. RET
Aloha -- an idea worth spreading
finishing.com - Pine Beach, New Jersey
---
---
---
Previous closely related Q&A's starting in:
2005
Q. Sir,

Why do we need Tin Plated Copper bar to be used in 6.9 KV busbar interconnection. My question is What is special with Tin Coating for copper bar?

Thanks and Regards,
ROY L. HARADJI
Oil Co. - Abu Dhabi, UAE
---
2005
A. Copper oxidizes and the oxides do not stay on the copper well. When they come off there is more copper exposed, which in turn oxidizes, and so-on. Also the oxides do not conduct well. This causes poor electrical contact, which then gets hot and increases the oxidation rate. The oxides, because of their poor conductivity, also cause arcing at the electrical contacts, eroding the copper.
Tom Gallant
- Long Beach, California, USA
---
2005
A. Tin plating has two main technical advantages:

1. The thin tin oxide film (10-30 nm) forms on the surface of the tin coating could act as a shield, inhibiting further oxidation; and

2. Being a relatively soft metal, tin provides a low constriction resistance.

T.S.N. Sankara Narayanan
- Chennai, Tamilnadu, India
(ed.note Nov. 2017: The good doctor has a fascinating blog at https://advancementinscience.wordpress.com)
---
2005
A. Tin plate works well to prevent corrosion and provide a good, clean contact surface. However, I prefer to heat the end of the copper end of the part to be coated, apply flux and then melt solder onto the surface, which I smooth out with a solder brush. Use lots of flux(soldering paste). The final step is to smooth our the coating and eliminate lumps and drips with a wet rag, wiping quickly to remove excess material.

Come to think of it, it might be easier to tin plate! Why didn't I think of that?

The advantage of soldering the connection surface is the heavy coating that results.

Daryl Spindler
, CEF
decorative nickel-chrome plating - Greenbrier, Tennessee
---
---
November 4, 2009
Q. We are manufacturing different types of Copper/Aluminium Busduct as well as panels; in these systems we use a lot of copper, we inquire the effect of tinning on Copper Bus & Aluminium Bus (meaning Current Capacity, i.e., how many percent increase in current )
Jagdish
power systems - Nashik, Maharastra, India
---
A. Hi Jagdish. The ampacity is not increased, but the reliability of the joint is increased.
Regards,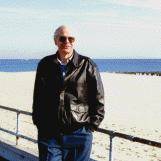 Ted Mooney, P.E.
Striving to live Aloha
finishing.com - Pine Beach, New Jersey
---
---
April 22, 2010
Q. Why does bare copper bus bar turn black colour in power control panel?
Samirendu Ray
- Indore, M.P, India.
---
November 18, 2010
Q. Why black colour marks are formed on the tin coated busbars of the new panel board which not yet energized
krishna raj
student - Mumbai, India
---
November 18, 2010
A. Hi.

Black discoloration of metals is often a sign of the presence of sulfides. But if you send a photo of the marks, people may be able to help you more.
Regards,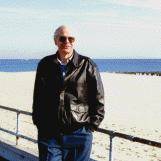 Ted Mooney, P.E.
Striving to live Aloha
finishing.com - Pine Beach, New Jersey
---
---
December 22, 2011
Q. Dear sir,

I am studying types of plating used for industrial application and to get more information, I went through website, visited a small industry (who does plating on conductors), and I have some queries.

Which plating is best for copper-copper and copper-aluminium and aluminium-aluminium contacts.
Most of the companies do silver plating, tin plating, nickel plating, etc.

How should we make difference between these types of plating, and what factors we should consider?

Thanking you,
Sanj

Sanj Wish
- Mumbai, India
---
December 26, 2011
A. Hi, Sanj. May we assume you are referring to plating of bus bars? If you are talking about other kinds of contacts, this becomes an electrical engineering project to look at the voltages, currents, arcing, durability, contact pressure, required reliability, etc., etc.
For bus bar the standard would be to plate any aluminum completely with copper first, and then to plate the copper contact surfaces with tin. It is possible, however, to more directly plate aluminum with tin.
Regards,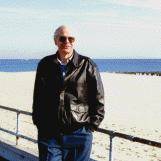 Ted Mooney, P.E.
Striving to live Aloha
finishing.com - Pine Beach, New Jersey
---
December 30, 2011
Q. By theory, normally for joints we do plating, and silver plating has less resistivity than tin and nickel plating so joint resistance will be good in case of silver plating.

But is it really practically possible to plate aluminium with copper and then plate it with tin?

Whether it will not affect the current carrying capacity and will not create any chemical reaction (copper + aluminum + tin plating)

and I want to know that what will be the basic factor to select one plating from these three types of platings.

Specially, how current density will be affected?

Regards
sanj
sanj wish
[returning]
- india, mumbai
---
December 30, 2011
A. Hi, Sanj. Current density will not be affected -- only the reliability of the joints.
Yes, entire manufacturing plants have been devoted to making aluminum bus bar and plating it with copper. Atotech used to offer, and may still offer, their Alstan process for plating aluminum directly with tin, skipping the copper plating step. So, both tin directly on aluminum and tin on copper on aluminum are common.
Certainly galvanic corrosion is possible any time any object is partially covered in one metal and partially covered with another metal, such as is the case with aluminum bus with copper, tinned or silvered ends -- but exposure conditions determine whether this is an actual problem or simply a potential concern, and often it's not.
Nickel plating tends to be hard, and it is used for contact surfaces such as battery chargers. Tin is significantly less expensive than silver, but the conductivity is lower and in some cases tin whiskers could be a problem.
Regards,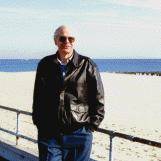 Ted Mooney, P.E.
Striving to live Aloha
finishing.com - Pine Beach, New Jersey
---
February 10, 2012
Q. Hi,
I am working on a design and a component and it has silver plated connection tabs. This is a given and cannot be changed.

The busbar that connects to this in our equipment is Tin plated so my concern is the joining of the two dissimilar plating materials. They are not close to each in the galvanic corrosion table and so I'm concerned with corrosion occurring.

I was thinking of having an intermediate busbar but plated tin on one side and silver on the other or something like this.

Would this be possible and does anyone have any other suggestions?

Many thanks
Andy Mellor
- Stafford, Staffs, UK
---
Hi Andy. I don't think an intermediate connection would make any difference, as the galvanic compatibility issue would still be there. If the environment is benign, galvanic corrosion will probably not be an issue. And if the area of tin (the baser metal) is large compared to the area of silver (the nobler metal), the issue would be minimized.
Regards,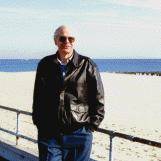 Ted Mooney, P.E.
Striving to live Aloha
finishing.com - Pine Beach, New Jersey
---
April 27, 2012
Q. I have a switchgear application where we have to design 6000A copper busbars for the main bus.
Generally we use tin plated copper busbars.
1. Do we have to switch to silver plated busbars?.
or
2. Still use tin plated copper bus, but silver flash at the bus joints only for better contact surface?
3. Does the silver plated bus radiate/conduct more heat than tinned copper bus of the same size?
4.Does the silver plated bus conduct more current than tinned copper bus of the same size?
5.When does one decide to use silver plated bus?
Shall appreciate if I could be helped with answers for all or some of them.
Regards,
BALA.
BALA SINMAYANANDAN
COMMERCIAL SWITCHGEAR - TORONTO, ONTARIO, CANADA
---
June 1, 2012
Q. I would like to know which type of plating would be better for automobiles electrical switch contacts. Right now, we are using copper contacts with silver plating. Will tin plating be good for these type of contacts?
Jitender Khurana
- Gurgaon, Haryana, India
---
June 1, 2012
A. Hi Jitender.
The design of electrical contact surfaces is an advanced electrical engineering science; so as a neophyte myself, I don't want to suggest that there is a simple universal answer to your question. But I do think that for 12 volt low amperage contacts, electroless nickel may be a good choice. It's what you'll usually see in AC adaptor devices for charging cell phones and cordless tools, and on the contacts of cordless phones, etc.
Regards,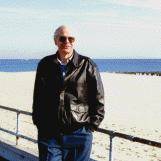 Ted Mooney, P.E.
Striving to live Aloha
finishing.com - Pine Beach, New Jersey
---
January 19, 2013
Q. Dear Sir,
I am working in energy. I want to know the difference of Current Carrying capacity of Silver plated and Nickel plated copper. Also describe the merit of both of them.

Best Regards

Engr. Monir
Md. Moniruzzaman
- Dhaka, Bangladesh
---
January 21, 2013
A. Hi Monir. I must repeat that my knowledge of this science and technology is minimal, and that some engineers send their entire careers trying to deal with your question; there are surface transmission effects depending on frequency, burning and arcing issues, and hosts of others. But at low frequency, the current is carried by the copper, not the silver or nickel plating. They are there for hardness, wear resistance or lubricity, perhaps appearance, to prevent oxidation of the copper, etc.
Nickel is harder and more durable and is probably preferred for most repetitive contact applications; silver is probably preferred for permanent contact applications like bus bar joints and for easier soldering.
Regards,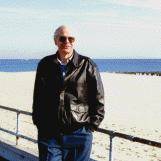 Ted Mooney, P.E.
Striving to live Aloha
finishing.com - Pine Beach, New Jersey
---
March 4, 2013
Q. We are using 'cut-to-length' tin plated copper busbar. Do the ends have to be 're-tinned' after cutting (if possible)?
Ayanna Greene
- Boston, Massachusetts USA
---
March 5, 2013
A. Hi Ayanna. I can't see any reason for that to be a problem unless the environment is hostile.
Regards,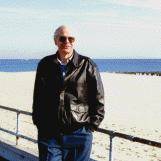 Ted Mooney, P.E.
Striving to live Aloha
finishing.com - Pine Beach, New Jersey
---
March 14, 2013
Q. Hi, I would like to know what will happen if I connect a tin plated busbar to a silver plated busbar. Will it damage or have negative effect in long run? If I use a bi-metal on the connection, will it have effect?
Chris Kho
- Jakarta Utara, DKI Jakarta, Indonesia
---
March 15, 2013
A. Hi Chris. To the extent of my own knowledge, I would not be concerned about this at all.
Regards,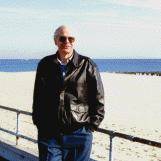 Ted Mooney, P.E.
Striving to live Aloha
finishing.com - Pine Beach, New Jersey
---
---
May 23, 2013
Q. Hi All,

My question is regarding the plating of the busbar while making Copper to Aluminium busbar bolted joint? I read that as per the literature available, if either or both the busbar are plated with Tin than the joint remains stable.

My question is, can we do tin plating only on the copper busbar leaving Aluminium busbar as it is? If Tin plating only on copper busbar is acceptable, then it can reduce the laborious process/time and cost of plating the Aluminum busbar.

Also if it is fine to leave Aluminum busbar non plated, is it required to treat aluminium for Aluminum oxide ...like remove the oxide layer and apply grease on the Aluminum busbar surface?

The application is low voltage switchgear up to 4000A rated current .

Thanks for answering the question.
Deepak H
- Mumbai, India
---
May 26, 2013
A. Hi Deepak. In my estimation, the ends (contact areas) of aluminum busbar must always be plated. Here in the USA, aluminum house wiring used to be used until there was a fire at the Beverly Hills supper club in 1977, a tragedy that killed 165 people, and which was blamed on aluminum wiring. Please see
cmrris.com/news-real-estate-details/17/aluminum-wiring-hazard-mitigation.html
for a summary of what is thought to be wrong with aluminum wiring and how it may affect your decisions. Good luck.
Regards,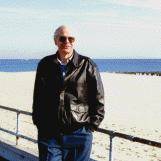 Ted Mooney, P.E.
Striving to live Aloha
finishing.com - Pine Beach, New Jersey
---
(you are on the 1st page) Next page >
---