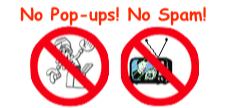 World's #1 finishing resource since 1989
Built on your Q&A's - Chime Right In
A No-Registration / No-Login Site
topic 3755
Clear coating of Silver for Anti-tarnish
A discussion started in 2003 but continuing through 2019
2003
Q. I am looking for a clear coat that we can apply over sterling silver so that it will not tarnish. We would like this coating to last at least 1 year - longer if possible.
Mike Masciarelli
makes silver jewelry - Marlboro, Massachusetts
---
2007
RFQ: I am looking for a clear coat for my silver plated jewelry. I have the plater and want to use a non spray coat.
Diane D
[last name deleted for privacy by Editor]
Jewelry maker - La Mesa, California, USA
---
1999
Q. Regarding old silver/silverplated flatware and holloware.
What is the most economical way to apply a clear coat/lacquer finish to prevent tarnishing. Is a clear coat or lacquer the best finish? What other options are there? I have heard of E-coating, would this be suitable?
We are in the business of producing many household items, recycled from flatware and holloware. One of our main lines is wind chimes, so the element factor would come in to play on deciding what finish would work best.Our goal is to offer an extra service of sealing/finishing the piece(s).
Thank you!
Stuart M. Torkington
- Havana, Florida
---
A. Hi Mike, Diane, Stuart. As you probably realize, there is very rarely actually a "best" way. If there were, the other ways would quickly fade out of existence.
Some ways to anti-tarnish silver include organic preservatives, chromate treatments, flash plating with rhodium, and clear coats of many types including e-coating, UV-curable lacquer, 2k clearcoats, and other lacquers and clearcoats. Let's very briefly introduce them:
Preservatives like VCIs (volatile corrosion inhibitors) might be helpful in a showroom or museum case and during storage. Chromate treatments might be good for electronics, but should not be used on jewelry or food service because of toxicity. Rhodium is a very expensive precious metal that is bright and tarnish proof; a thin layer electroplated onto the silver is very effective in deterring tarnish but is probably impractical for large items and outdoor exposure.
Clearcoats are transparent lacquers or paints applied and cured by a variety of methods, each method having some advantages and disadvantages. E-coating is a way to apply an exceptionally thin and even clearcoat but the equipment is expensive and somewhat complex (you may find letter 45245, "E-coating for silver jewelry", interesting). More accessible to hobbyists would be UV (ultraviolet) cured lacquers because the coatings are hard and durable but the curing machines are cheap (UV cured lacquers/nail polish are applied to women's nails by manicure shops). 2k (two-component) automotive clearcoats are another possibility and widely available at auto body shops; mixing the two components initiates a chemical reaction that hardens them. Then there are solvent based or water based lacquers which can dry in the air or in an oven; there is nothing really wrong with these, it is just that "drying" is just one of many ways for a finish to cure and, like every other method, it offers strengths and weaknesses.
For the case of Mike's silver jewelry, I'd probably look at rhodium plating first; for Diane's non-spray clearcoat, e-coating sounds in order; for Stuart's wind chimes, I'd probably look first at the 2k automotive clearcoats first since they are made for outdoor exposure and large items, and have been proven on millions of automobiles. Good luck all.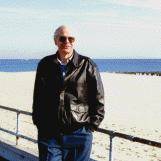 Ted Mooney, P.E.
finishing.com - Pine Beach, New Jersey
Striving to live Aloha
---
---
Is lacquering safe for food service silverware?
2006
Q. I want to have my silver pieces refinished. Some will be used with food: trays, spoons, etc. I also want to minimize having to polish the pieces, so I'm thinking of having them lacquered at the last stage. Is this safe for food consumption?
Rene Dalandan
musician - Orangeburg, New York
---
2006
A. Keep your silver clean and try 3M silver protection strips. In principle, clearcoat can be used only for exhibition pieces. Visit society of american silversmiths website(www.siversmithing.com/).
Good luck!
Goran Budija
- Zagreb, Croatia
---
---
What clear coating for silver jewelry will never yellow
June 7, 2013
-- this entry appended to this thread by editor in lieu of spawning a duplicative thread
Q. Which is the most suitable clear lacquer for silver jewelry. It shall not have yellow touch and should provide good tarnish resistance. Thanks.
Ayush Agarwal
- New Delhi, Delhi, India
---
May 20, 2014
-- this entry appended to this thread by editor in lieu of spawning a duplicative thread
Q. We love them, but ladies are tough on us. Ladies can be highly abusive to the jewelry we manufacture.

We are looking for a very hard, scratch resistant, gloss clear, non yellowing, EVER, coating.

The coating will be used to protect sterling silver and/or precious stones such as Mother of Pearl (Shell), etc.

Thank you for your consideration,

Jon
Jon Olson
manufacturer - Presque Isle, Wisconsin
---
May 2014
A. Hi. As mentioned earlier in the thread, there are many approaches based on end use, volume, capital cost, etc. If I was a medium to large manufacturer of jewelry, I would spend a lot of time researching UV/EB (radiation cured) clear coatings such as are now used on the plastic lenses of most automobiles. The scratch resistance and non-yellowing is quite impressive. The equipment for true professional application probably costs a hundred thousand dollars though. See what Radtech can tell you. Good luck.
Regards,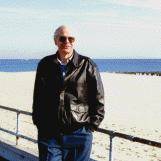 Ted Mooney, P.E.
finishing.com - Pine Beach, New Jersey
Striving to live Aloha
---
May 23, 2014
A. Try ProtectaClear by Everbrite [a finishing.com supporting advertiser]. Hope it helps and good luck!
Goran Budija
- Zagreb,Croatia
---
June 6, 2014
A. Rhodium plating.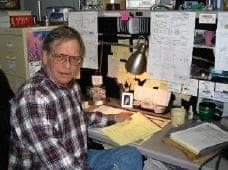 Jeffrey Holmes, CEF
Spartanburg, South Carolina
---
June 9, 2014
A. Try argentium® sterling or platinum sterling® silver alloys,somewhat expensive but tarnish resistant ... Hope it helps and good luck!
Goran Budija
- Zagreb,Croatia
---
August 20, 2014
A. Try to make Passivation, such as EVABRIGHT (Enthone) .
Good luck
Sittikorn Rakjai
- Bangkok , Thailand
---
April 7, 2016
A. Hi, I am a semi retired paint chemist and busy on a "review of Silicate Coatings". Silicate coatings are inorganic and contain no allergenic or other organic compounds as you will find in the mentioned organic clear coats.
Unfortunately I do not have supplier details but you could do an internet search for "Clear Silicate Metal coatings".
As Silicates are really "Glass coatings" they are hard and long lasting. Application would not require special equipment or knowledge.
Ken Marx
- Durban. South Africa
---
February 10, 2017
A. Umicore has a product called Sealing 691 which provides anti-tarnish and light scratch resistance for silver (sorry for mentioning a name brand product, but I wanted to include that the product I mentioned does not contain chrome).
Julie Richardson
- Houston, Texas USA
---
June 26, 2017
A. Tarnish-Me-Not will work best.
Benjamin Soyer
- Boston, Massachusetts, USA
----
Ed. note: Presumably people realize that if we were to print "I tried brand Blahblah and it sucks", we would hear from their lawyers. So whenever a product is mentioned by name, the reviews are unbalanced and unrealistically favorable. Sometimes "satisfied customer" postings even come from the IP address of the product's website. That is one of many reasons we ask people to try their best to discuss technology rather than insert brand recommendations into this on-line technical journal :-)
---
---
January 21, 2018
Q. Like umpteen jewelers, I am searching to tarnish proof (or at least significantly retard) silver OR copper pieces, both plated or unplated.
I have two items I am testing ... had any any experience with these?
- One is an acrylic clear coat (designed to protect gold and silver leaf)
- The other is a lacquer finish coat made for models.
Are either of these good? Does either tend to yellow more than the other? Wear and tear? Anything else,
Thank you!
Katharine Wood
- Bronx, New York, USA
---
---
Avoiding corrosion in Silver-Plated C10100 Bus Bars, without plating
August 13, 2018
Q. I have a client who does not like gold-plated conductors/connectors in their products. Their preference is silver, but that would require periodic cleaning and maintenance. I am making a product for them with C10100 copper bars that I would like to get silver plated but am concerned about the formation of silver oxide. Is there a treatment option for silver that will prevent corrosion or the formation of oxides, without requiring a coating of a different metal? Their position is that a different metal coating the bus bar would present a different sound characteristic for their target customers. I would like to accommodate them.

Could you offer any resources where I might research my question to find an answer?

Thanks in advance,
Cody
C. Dowling
Founder- Upstream Audio & Acoustics - McKinney, Texas, USA
---
August 2018
A. Hi Cody. Although tin, nickel, or electroless nickel plating might be better than silver plating, yes, there are organic corrosion inhibitors for silver. It may be practical to use VCI strips or chemicals in some fashion to deter silver corrosion. Threads 1734, 1977, 3946, 4932, 5675, and 35576 and others also address this perennial problem of deterring silver tarnish.
Regards,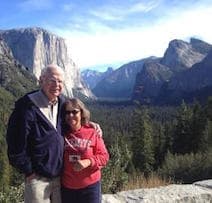 Ted Mooney, P.E. RET
finishing.com - Pine Beach, New Jersey
Aloha -- an idea worth spreading
---
August 17, 2018

Hi Mr. Mooney,

Thank you for your help (and for pointing me to this helpful thread).

For anyone who may have been confused by the title, what I meant to say was "..., without over-plating the silver".

Thanks in advance!
Cody
Mr. Cody Dowling
[returning]
Upstream Audio & Acoustics - McKinney, Texas, USA
---
---
Sealing silverware to make it dishwasher safe
February 26, 2019
Q. I have a lot of silver (plated?) cutlery which belonged to my grandmother. My sister has the same and she's able to put this in the dishwasher as the cutlery has been sealed. The problem is I don't know what can be used, and where it can be done as I live in another country than my sister. I can't seem to find anyone in The Netherlands. Any tips?
kelly krieger
- Loosdrecht, NH The Netherlands