Live! From beautiful Pine Beach New Jersey: Welcome to the world's most popular metal finishing website
topic 3946
Anti-tarnish coating for Silver Plating
1999
Q. I require a good anti tarnish finish for silver. We are etching the surface off sterling silver which leaves a brilliant matte white finish on the metal. To date the finishes we have used have a yellowish discolouration. Has anyone got an idea of how to maintain a good finish with no discolouration.
Chris Stockton
photo etching - England
---
1999
A. You might want to contact Technic. They have several anti-tarnish products that may help you. I believe they have an office in the U.K.
Jim Conner
Anoplex - Dallas, Texas USA
---
1999
A. Hi Chris.
If you use NaCN so can the surface tend to a yellow finish and get a very bright finish for a while but after a few week display a yellow finish. Which also happens when the carbonates is to high when you uses KaCN or the bright solution is to high in the silver solution.
Regard Anders S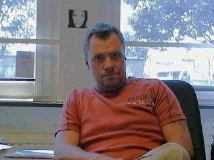 Anders Sundman
3rd Generation in Plating
Consultant - Arvika, Sweden
138
---
2000
A. Dear Chris Stockton
Options are available. Before I give options, the following are prerequisites:
1. The component should be cleaned thoroughly with deionised / demineralised water (preferably warm water, about 60 °C). Prior to this wash you can have running tape water wash. This cleaning in DI/DM water would not leave any residue of water on the plated area (if you use ordinary water, the dissolved salts present in the water will be left on the plated area once the water evaporates).
2. Keep the component protected from acid or sulfide environment. These would lead to the tarnishing of silver. By this way, the tarnishing period can be extended, may be matter of hours or maximum days.
Now the Options:
Basically three options are available. Choice would depend on the type of application the plated job would go for (industrial / ornamental / decorative etc):
a) Organic protection:
The component will be dipped into a solution containing some organic molecules. On dipping, there will be monomolecular layer formation which will protect the component from tarnishing. Limitation: Temperature. Higher the temperature of the job functioning, shorter the life of protection. The organic molecules will disintegrate.
b) Inorganic protection:
b.1) This will be electrolytic plating process of depositing a fraction of chromium over the silver. There will be a reduction in the colour of the finish, but it will be insignificant. But a very good protection (would depend on the thickness of Cr). Limitation: Chromium disposal. There might be some reduction in surface conductivity too.
b.2) This process has also been proved. Electrolytic plating of Rhodium. This is also found to be a very effective anti-tarnish coating. Limitation: High cost.
c) The other one could be, not very sure, you can try clear lacquers, if your application permits. Acrylics or PU. Now these are available in electrophoretic formulations, so that one can control the thickness like plating.
Try them. Good luck.
With Best Regards,
Dr.K. Murugan
- Mumbai, India
---
2000
A. I have been looking for an anti-tarnishing agent for our pure silver leads that resists temperature, doesn't yellow and allows soldering without toxic fumes. I found Everbrite a chemical coating from Everbrite Inc. They are in Reno, Nevada.
This might work out well for you.
Sincerely, John
John J. Campanella
- Bohemia, New York
---
2001
RFQ: We are a major Electroplater in Bangalore (INDIA). We are in need of chemical for anti tarnish on silver plating.
Therefore please send details of the said chemicals at the earliest along with minimum order quantity and rates.
M.K.MAHESH
[last name deleted for privacy by Editor]
- BANGALORE, INDIA
---
February 24, 2011
Q. We are manufacturers and retailers of silver products. We lacquer our products, however they are tarnishing very fast. Can anyone tell us what would be the best possible technique and chemicals to avoid this. We are Delhi, India based
Tulu Patnaik
silver workshop employee - Delhi, India
---
August 20, 2012
We need to use anti-tarnish agent on the silver plated parts, which will be suffer the SMT reflow with the highest temperature up to 260 °C. Is there any anti-tarnish agent can work for this?
Weijie Guo
- Xiamen,China
----
Readers: our advertisers make this site possible for technical information exchange & camaraderie; they will contact the inquirers privately regarding any commercial needs. Please appreciate that the site would drown in spam overnight if we posted offers to sell from people paying nothing.


If you have a question in mind which seems off topic, please Search the Site