Where the world gathers for
plating, anodizing, & finishing Q&As since 1989
-----
How to achieve a Black PVD finish
Q. Can a PVD machine with a medium frequency (MF) magnetron sputtering power supply produce a durable Jet-Black color on Tungsten? Is there a better power source that you would recommend like Cathodic Arc Evaporation, sputtering or evaporation? I understand without the correct recipe none will produce a consistent final product. Looking to purchase a small 500 mm chamber machine.
Ronald Buckley
Shop owner - Melbourne
May 20, 2022
Ed. note: No posting of brand names or sources please ( huh? why?). If Ronald wants to be privately contacted with sourcing info, he'll advise us to make his posting an RFQ.
A. I did finally get a great black coating by cathodic arc using chromium targets, acetylene and nitrogen gas, and pulsing the bias at >20,000 pulses per second. We had some success with Ti targets as well, but it is hard to control the compressive stress in the coating.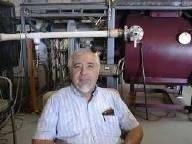 Jim Treglio
-
scwineryreview.com
PVD Consultant & Wine Lover - San Diego,
California
Q. What is the common temperature required for PVD black coating?
Mr Tan
- Johor, Malaysia
September 2, 2022
Q. Can you give me more information for dark black color?
Shahid Bashir
- Sialkot, Punjab, Pakistan
June 28, 2023
A. Hi Shahid. Jim's posting gave excellent hints towards getting started, and left open problems like hard to control compressive stress. Please tell us what you have tried and what you have learned from your efforts. Thanks!
Luck & Regards,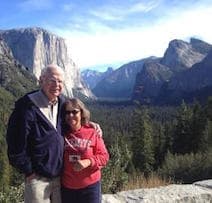 Ted Mooney, P.E. RET
Striving to live Aloha
finishing.com - Pine Beach, New Jersey



---
---
↓ Closely related postings, oldest first ↓
---
---
2004
Q. Hi,

I would like to know how can we get Jet black color by using PVD process, what type of cathodes to use for the same. please provide with information as fast as possible. Black PVD coating on titanium rings?

Regards,
Mandar Amraotkar
Mgr Sales PVD Coatings - New Delhi, India
---
2004
ACRONYMS:
PVD = Physical vapor deposition
DLC = diamond-like carbon
A. Hi,

Jet black colour can be obtained as DLC coating. What application system do you have ?
Darek Molenda
- Mississauga, Ontario, Canada
---
Readers: This whole thread is about Black PVD coatings. For Q&A's about Gold colored PVD coatings please see thread 13115. For Q&A's about PVD coatings of other colors please see thread 7846. For other subjects please search the site.
---
2005
Q. We use Methane (instead of Acetylene) for carbon on an arc PVD machine and want to produce a black finish on stainless steel parts.
We have already tried TiCN as well as ZrCN but, so far, the results have been less than satisfactory.
Does anyone have any idea on how to get a nice and stable black this way?
Thanks,
Luis

Luis Henrique de Andrea Lencastre Godinho
plating shop - Vagos, Portugal
---
2005
A. We actually produced a great black in one of our production systems about two years ago. We weren't trying to get a black coating -- we had a wee bit of an accident. I had a friend try to duplicate our coating. He did -- but couldn't do it consistently.

The closest to black PVD coating that can be deposited consistently by cathodic arc is AlTiN (60% Al). Unfortunately, AlTi targets with 60% Al are very expensive.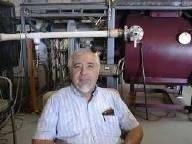 Jim Treglio
-
scwineryreview.com
PVD Consultant & Wine Lover - San Diego,
California
---
---
2007
Q. I wonder if somebody got deep black color with titanium targets on stainless steel with nitrogen and acetylene gas and what is the correct mixture?

Thanks, Iztok
Iztok Kouta
- Italia
---
2007
? Can we assume you are using a mix of nitrogen and acetylene, Iztok? What ratio and what color are you getting? Thanks :-)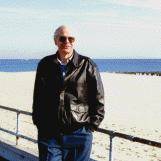 Ted Mooney
, P.E.
Striving to live Aloha
finishing.com - Pine Beach, New Jersey
---
---
Multiple threads were merged: please forgive repetition, chronology errors, or disrespect towards other postings [they weren't on the same page] :-)
---
---
June 25, 2009
Q. Hi,

I've been trying to coat a black coating via PVD process. Most of the times I used AlTiN as a base coating. Currently I'm only able to get the standard dark purple/dark brown color but not black. I'm not sure if I have the correct cathode mixture or if there is something that I'm missing. Does anybody have experience achieving black PVD color?
Any help will be greatly appreciated.

Nacho.
Ignacio Castro
Coating shop employee - Roseville, California
---
July 9, 2009
A. I think you should use carbon gas. TiAlCN coatings are bright black colour, but I haven't tried it.
Burak Kosif
- Turkey
---
July 10, 2009
A. We've tried adding hydrocarbon gas to TiAlN. You get dark gray, but not black. I've got a friend that can deposit a black coating, but he has some special equipment so we send parts to him for coating.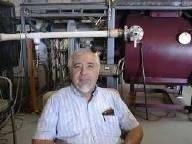 Jim Treglio
-
scwineryreview.com
PVD Consultant & Wine Lover - San Diego,
California
---
July 29, 2009
Q. I have gotten the same results as Mr. Jim Treglio, I was hoping that someone may have achieved this process.

Thank you for all of your help and advice

Sincerely,

Nacho
Ignacio Castro
- Roseville, California
---
October 5, 2009
A. I can actually get a black finish with PVD TiAlN (~5% reflectivity on the whole visible range) but the reproducibility of the process is an issue. Even keeping all the parameters unchanged I get sometimes a very nice black finish and sometimes a metallic-grey surface. I suppose some contamination in the plasma due to desorption from the vacuum chamber but for lack of a Mass spectrometer I couldn't prove it quantitatively up to now. Has someone similar problems?
Nando Rieco
- Modena, Italy
---
---
October 7, 2009
Q. We are a jewelry company and we are looking into Black PVC coating or any other type of resistance Black coating on Titanium rings. Any idea who can make this?
Marc Benizri
Buyer - Montreal , QC, Canada
Ed. note: Sorry, this RFQ is outdated so private contact is no longer available, but public technical replies are still welcome! No public brand/source suggestions please ( huh? why?)
---
September 3, 2010
Q. I want to coat brass black by PVD arc evaporation which are nickel and chrome plated. I couldn't catch color and some fluctuations occur on surface. is there anyone achieving black coating on brass by PVD or who knows anything about this problem. Which cathode and process parameters I can use?

Thanks,

Emre GULERYUZ
- Bilecik, TURKEY
---
July 6, 2012
A. It is possible to achieve black.

Black to dark grey transitions may be in part due to the surface finish, as the polish increases the better the aspect of the black.

We are now in a quest to achieve white, using our CAPVD chamber.
Ricardo Prirev
- Vagos, Portugal
---
---
August 14, 2017
Q. I have purchased black titanium sheets from 2 different suppliers.

We die stamp the sheets: The one supplier's sheets are a true solid black glossy finish -- no problem stamping.

The second sheet however is more of a grey off-shade of black, and when die stamped the color comes off in the bent spots.
Both sheets are to be of the same grade T304 #8
Why would the 2nd one react like this?
Kimberly Vabcde
- Westlock, AB, Canada
---
---
Rainbow problem in black PVD coating
January 20, 2020
Q. We have a problem when we want to coating by AlTiN target(black color). The substrate color becomes rainbow (multicolor) near the substrate holder. Does anyone know the cause of this problem? Thank you
Araz az
- Tehran-Iran
---
January 2020
A. Hi Araz. I know very little about PVD, so someone else will have to take it further, but "rainbows", whether desired or undesired, and regardless of what substrate or what coating method, are invariably caused by a partial wavelength transparent/translucent coating ...

... Some of the light bounces off the surface of the coating and some of it -- after traveling very slightly further -- bounces off the surface of the article. As the light reflects back, the two halves interfere with each other canceling some wavelengths and augmenting others. The coating causing the rainbow can be due to oil, as in the rainbows we may see on a mud puddle, or your PVD coating being translucent and thin.
Regards,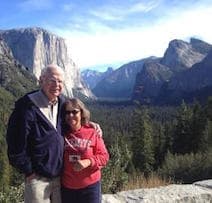 Ted Mooney
, P.E. RET
Striving to live Aloha
finishing.com - Pine Beach, New Jersey
---
January 24, 2020
A. Ted has explained it well. This effect is called interference of light waves. The situation is further complicated by variation in film thickness and the viewing angle as they determine the optical path difference travelled by rays of light reflected from the top and bottom surfaces. In the present case, depending on the type of fixture, coating thickness can decrease close to the substrate holder due to shadowing effect causing rainbow effect.
I may add that in an actual rainbow origin of colours is due to a different effect namely refraction of light (through tiny water droplets in the sky) and not interference.
H.R. Prabhakara
- Consultant
Bangalore Plasmatek - Bangalore Karnataka India
---
---
Q. Is it possible to reach jet black color with multi-arc vacuum PVD machine? Which target and which gas mix (and ratio?) should I use? Or should I use another method or machine for jet black?
Fatih Korkmaz
- Istanbul Turkey
February 27, 2021
---
March 6, 2021
A. I was able to produce a jet black PVD coating using arc technology. However, it entailed changes to the deposition system and a rather complex coating recipe.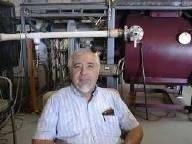 Jim Treglio
-
scwineryreview.com
PVD Consultant & Wine Lover - San Diego,
California