Where the world gathers for
plating, anodizing, & finishing Q&As since 1989
-----
PVD gold color matching
Q. Hello all,
We are gold PVD coaters in India. I recently added a new PVD machine for gold coating. In my old machine, gold consumption per batch is too high (approx. 12 gms/batch). So as per todays gold price, I wanted to make a few changes.
I coat gold on watch straps. I have already matched TiN color with 24K gold color (matched it about 85-90%). So to make it look like real gold, I have tried to coat it with a little gold compared to my old machine. (Since base TiN color is already matched to real gold). But I see greenish color after coating is done on inner side of component. I know it's due to less gold, but my question is ... what must be causing it change to greenish color? It should show its base TiN color which I have already matched with real gold. Should I add anything in gold target? Any Suggestions?
Ankit P
- Rajkot, India
August 12, 2021
A. Gold film transmits green more than other colours. When the film is too thin there is little absorption and it allows mostly green light on to the TiN coated surface. The light reflected by TiN is again filtered by the gold film. Thus we see transmitted green rather than reflected yellow. If the film is thick enough light is almost completely absorbed and we see only reflected light which is yellow.
H.R. Prabhakara
- Consultant
Bangalore Plasmatek - Bangalore Karnataka India
---
---
Q. Hi dear
We try to make a 18k gold layer by PVD coating with TiN, but it isn't good. The bias is about 200v, temperature is about 150 and time is about 5 min. Also, we have changed the voltage of bias.
Habibeh pourhassan
- Iran
February 14, 2023
Ed. note: Please re-enable javascript, Habibeh; without it we can only guess which of our 60,000 topics you were trying to reply to, and to which person, if anyone. This placement is our best guess.
---
---
↓ Closely related postings, oldest first ↓
---
---
Q. I am going through the exercise of looking at a PVD coating to replace our gold plated plastic components. I have had samples coated but the colour does not match our existing gold colour which is a 24K (orange gold). The PVD coating is a lot browner and I am told by the supplier that this is the best colour match that can be expected. I need to know if it is possible to change the colour of gold PVD coatings by changing the process parameters or whether you are limited to a set range of colors.
Any advice would be greatly appreciated
Tim Strickland
- Auckland, New Zealand
2002
A. Your supplier is not correct. It is possible to vary deposition parameters to obtain a very wide range of gold shades.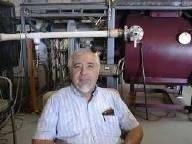 Jim Treglio
-
scwineryreview.com
PVD Consultant & Wine Lover - San Diego,
California
A. I have never seen anyone exactly match 24K gold. The luster L* of the nitrides is not right so they don't have the "softness" of 24K gold. Typical values are for TiN, color is golden yellow (L* = 77-80, a* = 2-5 and b* = 33-37) for 24k gold color is gold (L* = 88-91, a*=(-3.7)-1, and b* = 27-34).
Hope this helps.
Donald M. Mattox
Society of Vacuum Coaters
Albuquerque, New Mexico
A. If the colour is brown, you may try different Vacuum or Bias volts. Sometime I found Ti target from different sources could make different TiN coulour. I have never try on plastic substrates, but have done a lot on metal substrates. There are too many different parameters you could try, like Vacuum, Bias, time etc.
Danpei Ji
- Melbourne, Australia
---
---
Readers: This thread focuses mainly on Gold color PVD coatings.
- For Q&A's about Black PVD coatings please see thread 35541.
- For Q&A's about PVD coatings of other colors please see thread 7846. For other subjects please search the site.
---
---
Q. I would like to know about the color shade of Titanium Nitride (PVD) . How can I adjust if I want more bright , more gold (more yellow) shade ? What do any parameters effect to color shade (nitrogen pressure , time , argon pressure , bombard , etc.)
Suangsan Tan
Poranunt co.,ltd. - BKK, Thailand
2005
---
---
Q. I would like to know if there is a Standard or Thumb rule for Argon-Nitrogen Ratio in order to achieve a good (yellowish) color during Titanium Nitride process.

The equipment I am using is a UBM Magnetron system & I have observed, the Color of Titanium Nitride deposition gradually varies with Time and is not Stable. This means, as the Coating Time increases, the color keeps changing from light greenish yellow to deep reddish yellow and further Dark.

Can someone help me in finding out the cause for this Time based Color during TiN?
N.V.Srinivass
Premier Systems - Hosur, INDIA
2006
---
---
Plating copper jewelry to gold color via PVD coating
Q. I want to plate gold on copper finish jewelry with high durability of gold plating with lower cost than real gold direct forming by rectifier .
Agrawal Abhishek
- Khirkiya-M.P.INDIA
May 7, 2009
A. Firstly, PVD is more expensive than conventional electroplating because you need a high capital expenditure on a vacuum system and chamber. Assuming you have access to a PVD system you need to deposit a thin layer of TiN (titanium nitride) - this will give you your gold colour. However, it may not be the right colour for you, so you can then plate the TiN with a thin layer of gold. If your TiN is too thick, you will have problems depositing the gold, because TiN is rather non conducting. The trick to it is to use the substrate's conductivity to deposit a thin layer of gold over the TiN, using discontinuities in the TiN layer to allow the current to pass through the TiN. You will get increased wear resistance this way, because the gold will be deposited over a rough TiN surface and it will fill in the "valleys" in the TiN. The gold on the "peaks" will wear away to expose the much harder TiN and this will then protect the gold still left in the valleys.

Trevor Crichton
R&D practical scientist
Chesham, Bucks, UK
A. Actually, TiN is a very good electrical conductor. As noted, you may have to add a gold layer on top to get the exact color that you want. Another way is to deposit an alloy nitride, mixing the titanium with zirconium. ZrN is more of a champagne gold. Addition of a little carbon to either will darker the hue. You have to be careful with the carbon, though -- too much and you get magenta.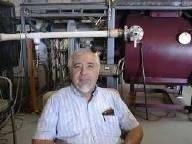 Jim Treglio
-
scwineryreview.com
PVD Consultant & Wine Lover - San Diego,
California
A. A layer of gold on TiN is generally deposited on watch straps, cases etc in the same chamber by PVD. However depositing gold by PVD requires huge investment in gold and recovery of unused gold is difficult. It would be ideal if gold can be electroplated on TiN. But it appears to be difficult.
H.R. Prabhakara
- Consultant
Bangalore Plasmatek - Bangalore Karnataka India
---
---
PVD on Tungsten Rings - How to get the right gold color
Q. Hi dears. I've been importing tungsten rings from China for a year. I know that in China they make a kind of PVD; the color is good but the plating is a kind of "flash", and fades within 1 year. I'm trying to make the PVD with many companies here in Brazil, but they are not finding a good color for jewelry (gold color). Although they are international companies, they specialize in tools, car parts, etc., so, its been very difficult to get the exact color. How can I get this color? Is there someone who has a kind of % of TiN or other elements to get this color? Someone can help me? Thank you so much.
ANDRE L
[last name deleted for privacy by Editor]
- SAO PAULO, BRAZIL
November 29, 2015
A. Andre,
As you might have already figured out, there are companies that specialize in functional PVD coatings and those that specialize in decorative PVD coatings. Decorative PVD coatings are very commonly deposited on faucets and door hardware. As gold PVD is pretty common in the faucet business, replacing gold plating, look for a company in Brazil that makes high end faucets. They either do the PVD coating themselves, or can lead you to their PVD coating supplier.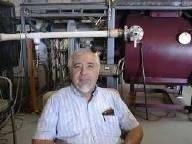 Jim Treglio
-
scwineryreview.com
PVD Consultant & Wine Lover - San Diego,
California
---
---
Exact way to get Rose Gold pantone color 10155C with PVD
Q. Hello and Greetings. I am getting a bit frustrated with trying to achieve a Pantone shade of 10155C with PVD. I have spent thousands of dollars trying to achieve this and coming up empty-handed. Does anyone know the secret? Please help! Material used is a 420-j2 stainless steel.
Brint Fanizza
tool maker - Gainesville, Georgia USA
December 8, 2017

Hi Brint. You're certainly welcome to ask. But some people who have achieved success say it depends on a lot of details of the particular type of chamber, and they also may want to restrict some of their know-how to further their own business interests. So I don't know whether any answer will be forthcoming -- you may have to go with just the general guidance they are offering and do some experimentation :-(
Regards,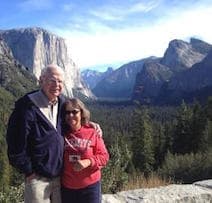 Ted Mooney
, P.E. RET
Striving to live Aloha
finishing.com - Pine Beach, New Jersey
---
---
Q. Hello and Greetings,
I deposit TiN thin film on faucets and steel dishes.
TiN color is golden, but when titanium target was finished, I mounted new titanium targets … all parameters were the same, but color was very pale. Does anyone know why the TiN is colorless?
z vahedi
- tehran, iran
May 27, 2018
A. Hi guys

I work for a Mexican factory and we make Gold PVD using TiZr targets with Nitrogen gas, the key to get a good color is proportion of gas and adjust bias control to get very stable coating.
Jesus Uc Gonzalez
- Merida, Yucatan, Mexico
---
---
Q. Hello,

I brought a machine for PVD coating, but when doing gold color on glass bracelets the color sometimes comes out black, sometimes rainbow and rose gold and gold all mixed.

I have been doing TIN coating on glass substrate the problem it that it looks very good the time it is completed but after a day the same coating becomes very dull and dark. What are the possible reasons and how to solve?
Kushal Tayal
- India firozabad Uttar pradesh
August 13, 2019
A. As for the color change with time, TiN has a greater coefficient of thermal expansion than glass. As the component cools after coating, the TiN will try to shrink, adding tensile stress to the coating, opening up the structure and darkening the coating. I would look at going to a pulsed bias power supply on your substrate to increase ion bombardment during deposition, improving coating adhesion, providing better coating consistency, and, hopefully, adding enough compressive stress in the coating to overcome the tensile stress associated with the mismatch in thermal expansion.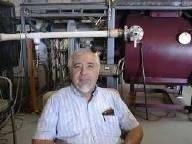 Jim Treglio
-
scwineryreview.com
PVD Consultant & Wine Lover - San Diego,
California
Q. Thanks For Your reply.
However, the biggest issue I am facing is that I am doing TIN at temperature of 220 degrees.
The glass bracelet looks very good after coating is done and The coating does not fade away the time it is done.
But overnight the whole coating fades away, and peels off like powder.

I have been cleaning them very properly; still they fades away overnight.

Regards
Kushal tayal
[returning]
- Firozabad uttarpradesh India
August 23, 2019
A. Kushal,
220 °C will give you pretty high compressive stress in TiN. Suggest you look into ZrN coating instead. A lot less stress at low temperatures. To get the deep gold color add a bit of acetylene to the gas mix. If you stay with TiN, reduce the coating thickness. Might also try coating with a pulsed bias.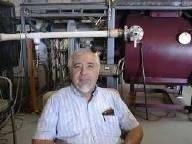 Jim Treglio
-
scwineryreview.com
PVD Consultant & Wine Lover - San Diego,
California
---
---
24 karat gold color PVD TiN?
Q. Hello,

We've been using Ti cathode arc targets with N2 gas to produce decorative gold TiN coatings. However, they always come out a sort of pale 16-18 karat gold colour. We would really like to get a richer 22-24 karat gold colour. We know it's possible because our competitors have managed it.

The substrate is a 90% tungsten alloy. Coating time is around 4-5 minutes at roughly 200 °C.

Cheers.
Ben O'Shea
- Katikati, New Zealand
September 23, 2019
A. I think you are on the right track, keep trials with small variations in parameters; am sure you get the desired 24 karat colour ... theres no perfect recipe for it.
Binu Keshavan
Mfgr. - Gujarat, India
A. Try going to ZrN instead of TiN. With a little methane or acetylene in the gas mix, you can get a good 24 kt gold look. Very common in the faucet/door hardware decorative coating business.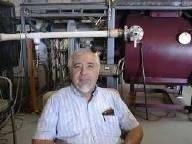 Jim Treglio
-
scwineryreview.com
PVD Consultant & Wine Lover - San Diego,
California
---
---
Q. Hello! What differences are there between coating yellow and 24K gold? My Bias Voltage is: 100V and temperature is roughly 200 °C. Arc targets are 120V. My color is not as good as real 24K Gold.
Gokhan Sahin
Mechatronics Engineer - Istanbul,Turkey
December 10, 2019
---
---
ZrN decorative PVD coating
Q. Hi
Does anyone know how to turn the pale gold color of the ZrN PVD coating into 24 karat gold color?
By changing which coating parameters, we can achieve 24-karat gold color.
If anyone has experience, thank you for your help
Behdad ba
- Esfahan-Iran
April 19, 2020
A. Hi cousin Araz.
As you see, we've added your inquiry to a previous thread on the same subject.
You've posted questions under 3 different names which is making it difficult for readers to know which postings are related and thereby get a full feeling for your situation and how to help you. You're probably having difficulty expressing a non-english name in English ... so is it okay for me change the name on all of your postings to first name Araz and last name shown in your e-mail address? :-)
Regards,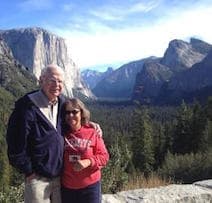 Ted Mooney
, P.E. RET
Striving to live Aloha
finishing.com - Pine Beach, New Jersey

Crow is black, koel is black, what is the difference ?
Come spring, crow is crow, koel is koel.

So goes a short verse ("subhashita") in Samskrit. It is same with gold and TiN.
H.R. Prabhakara
- Consultant
Bangalore Plasmatek - Bangalore Karnataka India
---
---
How to get dark cold color with cathodic arc PVD?
Q. Hello everyone.
I work with cathodic arc PVD and will be so grateful if someone answers my question.
I want to obtain a dark gold color on a rough surface, but I could not reach this aim even by changing parameters such as gas pressure and mass fellow. Could you please help me with the problem?
saba khoram
- shiraz, iran
June 9, 2020
A. Hello friend.
Try linking oxygen gas to your process in the end. Keep vacuum at around 7.0x-1. Keep bias at 500V, 50%. Do it for 4 mins and surely you will get dark gold on rough surface.
Another way is by using used ARC target. Used targets provide us dark colors. for example...use target which are 50% used compared to original. Hope this helps you.

Ankit P
- Rajkot, India
August 12, 2021
adv.: Discover the choice made by manufacturers
nationwide for high quality jewelry plating & finishing