topic 3281
Measuring thickness on zinc chromate coating
A discussion started in 1999 & continuing through 2017
(1999)
Q. My quality manager has asked for a method or instrument to measure plating thickness. We have CRS parts finished with zinc+yellow chromate. Any suggestions?
Doug Moyer
- Radford, Virginia
---
(1999)
A. I would try the Kocour dropping test first. You drip acid onto the part, counting the drops until the zinc layer is dissolved.
Crude, but effective.
Tom Pullizzi
Falls Township,
Pennsylvania
---
(1999)
A. Depending on the thickness of the zinc and the accuracy that you require, you may be able to use a magnetic method. Various alternatives exist, from very inexpensive pen-type devices (not very accurate or precise or repeatable) to more precision bench-top units (more expensive). The latter have ASTM standard practices and NIST traceable standards for calibration. Other methods, such a x-ray fluorescence, metallographic cross sections, etc. are standard methods, but require more $$ to set up and expertise to perform.
I have assumed that you are measuring the zinc plating thickness. The chromate layer is much thinner, of course, and thickness measurement is a different story.
Larry Hanke
Minneapolis, Minnesota
---
---
April 23, 2012

-- this entry appended to this thread by editor in lieu of spawning a duplicative thread
Q. Sir, I want to know which of these are the best method to measure plating thickness of Zinc Electroplating.
1. Destructive Type.
2. Non Destructive Type.
Also in Destructive which type is most accurate one.
Thanks & Regards
Kashi Sridhar
- Bangalore, India
---
April 25, 2012
A. Hi Kashi. We appended your inquiry to a similar thread which may help answer it.
Cross-sectioning is labor intensive and can be done poorly, but it is still the "referee" method that tells us what the "real" thickness is. X-ray fluorescence is very expensive but probably the most versatile and reliable non-destructive method. But let's not keep it dry as dust (and possibly misleading): tell us your situation :-)
Regards,
Ted Mooney, P.E.
finishing.com
Pine Beach, New Jersey
---
---
Removing chromate conversion from zinc for coulometric thickness test
October 25, 2017
Q. Hello all,
I would like to measure the coating thickness of electroplated zinc over mild steel by coulometry. The equipment manufacturer suggested to remove passivation before measurement. But I don't know how to remove the same. Please advice.
Vikas V S
- Cochin,Kerala, India
---
October 26, 2017
A. Hi Vikas!

I don't use coulometry, but remove passivation/conversion coating without removing zinc is really difficult.

I would put the part in caustic soda 10% until it de-colors and begins to make some bubbles (hydrogen). You rinse it and measure. This method will not remove much zinc and will indeed remove passivation from the plated part.

Regards,
Daniel Montanes
TEL - N FERRARIS - Canuelas, Buenos Aires, Argentina
---
October 31, 2017
A. Years ago (actually decades ago) when I ran the Kocour Drop Test I used to remove yellow chromates with an eraser. For clear chromates I used about the same time and pressure. And long before that, platers used to estimate the coating thickness by putting a plated part in a pickle tank and seeing how long it would take until it stopped generating hydrogen. The Kocour Test is just a more sophisticated version of that test.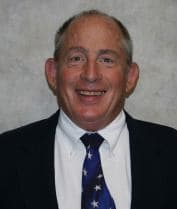 Tom Rochester
Plating Systems & Technologies, Inc.
Jackson, Michigan, USA


This public forum has 60,000 threads. If you have a question in mind which seems off topic to this thread, you might prefer to Search the Site