Where the world gathers for
plating, anodizing, & finishing Q&As since 1989
-----
Manganese Phosphate Bath Heating and Sludge Control
adv.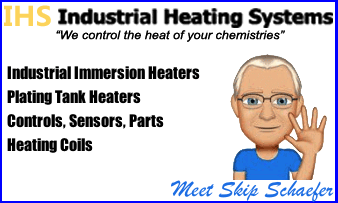 Q. Hello! I am Gabi, I work for a company in Romania where we are doing phosphatization with manganese.
When we are making this process, we face the situation that we have sludge. We contacted the company from where we are buying our solutions for the process, but they don't have any solution. It's really important to mention we use a heating system that is direct in the phosphating bath solution, that looks like a radiator.
I started to read some articles about reducing the sludge and I read about oxidizing with MnO2 and I saw some filtration system from CentraSep. I told this solution to my boss and the chemist from our company, but the chemist didn't approve it. Do you have any suggestions what can we do in this case?
Gabi Dobay
- Cluj Romania
July 28, 2023
A. Hello Gabi,

What runs through those 'radiators'? Steam, hot water, fire from natural gas?

One of the important things in minimizing sludge is not letting the temperature get too hot. If you are using direct-fired tubes in your phosphate tank, you really should change it! If you are using steam or hot water, you should ideally have more coil area so you can reduce the temperature of the coils.

There are other things that can be done chemically to somewhat reduce the sludging; this thread, thread 11465, and thread 37409 expand on those ideas.

As for filtration or centrifuging, it's not a bad idea, but we can't comment on the offerings of specific suppliers ( huh? why?). Luck & Regards,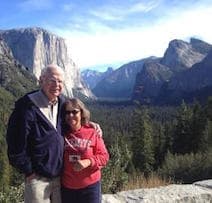 Ted Mooney, P.E. RET
Striving to live Aloha
finishing.com - Pine Beach, New Jersey



---
---
↓ Closely related postings, oldest first ↓
---
---
1998
Q. In a manganese phosphating line, we have a real problem with sludge buildup. The system is a five bath operation with stages: alkaline cleaner/rinse/manganese phosphate/rinse/flash oil. The phosphate bath sludges up quickly and must be changed often. Immersion electric heaters are used and they sludge up and burn out weekly.
Any general recommendations would be appreciated.
Stephen Alexander
- Jacksonville, Florida
---
1998
A. Steve,
All phosphate baths generate some sludge. It is a pain to remove. We used a homebuilt "pooper scooper", a stainless steel dustpan with a 1" schedule 80 pvc handle. You can get quite a bit of it out after it has settled all night. It is more effective to pump it out leaving a few inches of liquid , clean it and then pump the liquid back in. It is time consuming, but periodically necessary. A pump and filter is an option, but it will use a lot of filter media and will be messy if you try to reuse the filters. Consider a bag filter.
Heaters, Go to derated heaters, yes, it takes twice as many, but it is cheaper than replacing heaters weekly. I ran used tube heaters, derated, for two years and only burned out one. Scrape, do not beat on them. They are fragile after they have been at temp once.
Protherm in California, Web is prothermco.com (I think) advertises a flat heater that tends to crack off built up phosphate before it gets so thick that it insulates the heater and causes hot spot burn out.They say that they have had good luck with it on the west coast.
James Watts
- Navarre, Florida
---
1998
A. Stephen:
Oh! The fun with Manganese Phosphate immersion processes. As you know quite well, sludge generation is inherent with this process. Steam heating coils are the most common source of heat for Mn Phos lines. If this is not possible, you might consider a Hydrosonic Pump made by Hydro Dynamics in Rome, GA.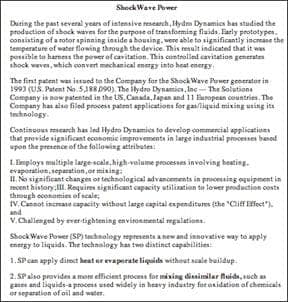 rexresearch.com/griggs/griggs.htm
Hydrosonic Pump is for Mn Phos systems and is a heat source that replaces electric element and steam heat sources. This would eliminate having electric elements or steam coils immersed that would be victims of sludge build-up (scale).
Good Luck,
Bill
Bill Boatright
Morrisville, North Carolina
---
1999
A. Dear Stephan
I'm sorry I wasn't visiting this site for a long time , otherwise I would answer you earlier .
For my opinion the problem is with your process . Your process generates too much sludge and because of it you have too much sludge. The right process for making good Manganese Phosphate is as follows:
A.Alkaline Cleaning
B.Rinse
C.Oxide Removal with Inhibited Acid
D.Rinse
E.Grain Refining
F. Manganese Phosphate Coating
G. Rinse
H. Oil or Chromate Sealing .
Note: Stage E is obligatory for reducing Coating Weight and Sludge formation .
If you have any more question please don't hesitate to ask.
Yehuda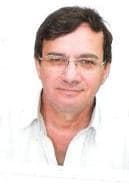 Yehuda Blau
YB Plating Engineering and Quality - Haifa Israel
---
1999
A. The step E is mandatory if you use an acid dip. I prefer to blast the parts, go thru a quick dip in a caustic cleaner, rinse and direct into the phosphate. It gives less problems in the phosphate step.
Working the bath as hard as you can and maintain temp (with regular chemical additions based on knowledge) gives excellent results and holds down sludge formation.
James Watts
- Navarre, Florida
---
1999
A. Dear Sir:
Obviously tight control of the process will minimize sludge generation. Slug feeding a bath is never a good idea. Another good idea is to reduce coating weights to the lower limit. Finally, sludge generation is directly related to the difference of temperature between the heating element and the solution. As the delta T increases so does the sludge. However, in order to reduce the delta T and still maintain temperature you will need to increase the surface area of the heating element that is in contact with the solution. Lowering the delta T will minimize sludge build-up and reduce scaling on the heating element. I know it is easy to say and hard to accomplish but it will help.
Edward Koneczny
Birmingham, Michigan
---
---
Need manganese phosphate supplies
1999
RFQ: I am interested in black phosphate coating some bolts and nuts I've taken off a car I'm restoring. I'm having trouble getting the chemical. I understand you boil the hardware in a solution in order to attain the finish. Any help in getting these chemicals is appreciated.
Howard C
[last name deleted for privacy by Editor]
- Wilmington, North Carolina
Ed. note: Sorry, this RFQ is outdated so private contact is no longer available, but public technical replies are still welcome! No public brand/source suggestions please ( huh? why?)
---
1999
A. Hi, Howard. The operating temperature of the manganese phosphate bath is about 205 degrees F, so yes, you almost boil them. A basic intro to the process can be found in the Metal Finishing Guidebook; and there are books like "Phosphating of Metals" [affil link on Amazon, ... on AbeBooks -->] by Rausch that go into great detail.
The basic problem you may be having is that, for liability reasons (and in some cases due to D.O.T. shipping regulations), chemical suppliers generally can't sell industrial chemicals to a public which may not be trained and equipped to handle them (able to produce haz-mat training certification papers). If you look up "phosphat" in our Chemicals Directory you will find suppliers, but I don't know if any of them will be able to sell you the material.
I think if you search the web for terms like "hobby plating" you may find suppliers who are more willing to ship to the public. Good luck!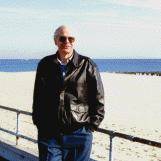 Ted Mooney
, P.E.
Striving to live Aloha
finishing.com - Pine Beach, New Jersey
---
---
August 28, 2012
Q. How would the hydrosonic pump that was mentioned function as a heating element?
Abhishek Patel
- Ahmedabad, Gujarat, India
----
Ed. note: Hi Abhishek. We went back and added a link to the explanation. Good luck.
---
---
Low Temperature Manganese Phosphate
April 17, 2015
RFQ: I am trying to locate a manufacturer of low temperature manganese phosphate systems. We currently have a system that was designed to maintain a bath temp of 205 - 210 °F. The system uses steam heated immersion plates (coils). Per our customer, we had to switch to a low temperature manganese phosphate (Lubrite LT10) which is designed to have a bath temp of 140 - 165 °F. Since changing to this low temp product, we are experiencing a great increase in our sludge generation. Testing has shown that we are generating 10 times the amount of sludge based on the manganese phosphate calculation of 2 mg of sludge for each mg/Ft2 of coating. We have a 310 gallon Mag Phos tank, and in one week of operation, the coils are almost completely buried in the sludge.
I have asked both our chemical and system manufacturers for help. They said we need to reduce the temperature of our coils because the high differential between the coil temp and the bath temp are causing this. The system manufacturer suggested increasing the tank depth to allow for more sludge accumulation before coming in contact with the coils. While this makes sense to me, it is not fixing the root cause. I'm thinking a hot water or electric heating system would allow us to reduce the temperature closer to the required bath temp. I'm looking for someone to verify if this makes sense and point me in the right direction.

Any comments or assistance is greatly appreciated.
Jerry McCabe
Process and Quality Engineer - Marysville, Michigan
---
April 2015
A. Hi Jerry. I think the situation is that these baths are extremely temperature sensitive and you must not expose them to heating coils of the usual temperature. If you add twice as much heating coil area, the theory is that you can cut the "delta T" in half (the difference between the tank temperature and the required temperature of the coils).
I don't have personal experience with hydrosonic pumps but they sound like a good answer.
Regards,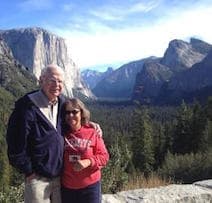 Ted Mooney
, P.E. RET
Striving to live Aloha
finishing.com - Pine Beach, New Jersey
---
---
March 29, 2017
Q. While heating up the manganese phosphate bath, sludge is obtained in the top surface in the bath. The tank was cleaned and new mixture was added. But it shows the same problem.
Antony Mervin
- Thrissur, Kerala , India
---
April 13, 2017
A. Hello Anthony!

Did you ask your vendor for an explanation for this phenomenon? It is not usual to sludge to float, and it appears when you heat a new bath, so I'm thinking it is something in the phosphate formulation, and your vendor may help you with this.

If not, please give us more information so we can help you:
- Tank material
- Heating method
- Bath concentration
- Hard/Soft water
- More data of this sludge, photos, something like that.

Hope you can solve this problem!!

Regards,
Daniel Montañés
TEL - N FERRARIS - Cañuelas, Buenos Aires, Argentina
---
April 28, 2017
Hi Anthony,

What you are seeing with the floating sludge (Jellyfish) is a consequence of the high ORP (Oxidation Reduction Potential) of the new make up.
The Phosphate solution right out of the drum has a very high ORP; so high that it will react with and drop out any Iron present or added to the bath. So there are a few tricks you can use to minimise the problem and the first and probably best would be to add Iron to the bath with the solution fairly cold or even room temperature.
This can be done by adding powdered Iron or, if that's not available, a fine grade of 00 steel wool [affil link on Amazon] that has been degreased and cleaned.
Add the Iron prior to adding any of the neutralizer and wait for the reaction to subside to a low gassing before bringing up the heat.
If you have an ORP probe then checking the solution right after makeup will likely show extremely high (700 MV) readings and after the Iron you should be somewhere between -50 and 200 MV.
Running a Manganese Phosphate bath at heat but unloaded will also result in a climb in ORP and the subsequent precipitation of Iron (Jellyfish) so it's advisable to shut down the heat if you are not using the bath or add a little Iron prior to processing if you see a spike in ORP.
David Demarey
Demarey Process Solutions - Westhampton, Massachusetts, USA