60,000 Q&A topics -- Education, Aloha, & Fun
topic 22164p6
Difference between Electrogalvanized and Hot Dip Galvanized Steel
---
< Prev. page (You're on the last page of the thread)
---
A discussion started in 2003 but continuing through 2020
May 29, 2017
Q. Hello,

Can someone please explain to me the difference between hot dip galvanizing and zinc electro plating. I have bean searching for the answer too long. The two systems have the same characteristics.
elias boutros
- UAE, DUBAI, MERDIF
---
June 12, 2017
A. Hi Elias. Hot dip galvanizing is the application of a zinc coating by dipping a steel article into molten zinc. Zinc electroplating is the application of a zinc coating to a metal by dipping the article into an acidic or alkaline water based bath and applying DC current to dissolve zinc off of zinc anodes and reduce it onto the article.
Some characteristics are similar because the surface is zinc in either case; but some characteristics are quite different because of the application method. This 3-page threads explains in detail most of those differences; the differences cannot be condensed into a single sentence.
I think if you present your full situation people can recommend which finish is most suitable for that situation. But if you want to be able to make such determinations for yourself, it's not realistic at a level of study less than at least carefully reading these 3 pages and asking further detailed questions. Good luck.
Regards,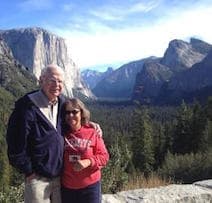 Ted Mooney, P.E. RET
finishing.com - Pine Beach, New Jersey
Aloha -- an idea worth spreading
---
---
July 4, 2017
Q. I have a drinking water system. I want to know what can I use, Hot Dip Galvanized Carbon Steel Pipes or Electrolized Galvanized Carbon Steel Pipes?

These pipes are exposed to sunlight.
Mostafa Hussein
EL SEWEDY - Cairo, Egypt
---
June 25, 2017
A. The basic difference is electroplating is generally done for 4 microns [.00016"].This means the coating on the steel of zinc. Whereas Hot dip Galvanising generally based on various standards has a requirement for 86 microns of zinc. For corrosive environment HDG is a norm. Hot dip and electroplating are different processes altogether.
Vishal Agarwal
INDANA STEEL PVT.LTD - kolkata,West Bengal,India
---
---
August 16, 2017
Q. If Steel Wire is zinc coated : 14g / mm2 would you say this is electro galvanised or hot dip galvanised?
Thanks in advance for your reply.

Regards, Simon
SIMON VELLA
G,VELLA AND SONS LTD. - MARSA, MALTA
---
August 2017
A. Hi cousin Simon. I wouldn't say either unless I knew. If you claim it is hot dipped and it is not and it goes into a computer server room, you could be sued out of business. If it goes into life support equipment, you could be charged with manslaughter if zinc whiskers short it out at a bad time. Don't guess! I'd just say 'zinc coated'.
Why exactly does it matter? Please post your situation, rather than an abstract question. Thanks!
Regards,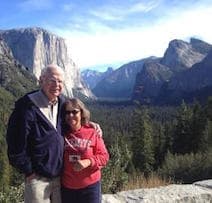 Ted Mooney, P.E. RET
finishing.com - Pine Beach, New Jersey
Aloha -- an idea worth spreading
---
---
September 14, 2017
Q. What do you recommend for a dock?
stacey drake
- elberton Georgia
---
September 2017
A. Hi Stacey. If you're telling me that the only choices for this dock are zinc plating or hot dip galvanizing, I certainly wouldn't pick zinc plating.
If you're asking of all the materials in the world, which are best for your particular dock, we'd have to know something of the situation, as they are often made of teak, cedar, pressure treated wood, galvanized steel, plastic, stainless steel or possibly other materials. Good luck.
Regards,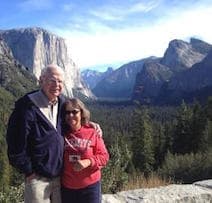 Ted Mooney, P.E. RET
finishing.com - Pine Beach, New Jersey
Aloha -- an idea worth spreading
---
---
Does zinc plating require pretreatment before powder coating?
October 11, 2017
Q. Hi,

This is a very interesting forum to follow. I am just wondering does electrogalvanized steel (Zinc coated steel) needs special surface treatment like cleaning before it enters powder coating line?

Thanks in advance.

Jeremy
Jeremy Walkins
- Cleveland, Ohio, United States
---
October 2017
A. Hi Jeremy. All metal requires pretreatment before powder coating. However, zinc plating conducted on finished parts at a plating shop virtually always has a chromate conversion coating applied, and this chromate conversion coating is supposed to serve as proper pretreatment for powder coating.
Regards,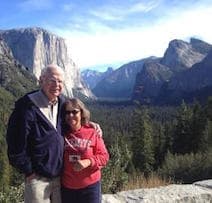 Ted Mooney, P.E. RET
finishing.com - Pine Beach, New Jersey
Aloha -- an idea worth spreading
---
October 12, 2017

Hi Mr. Ted Mooney,

Thank you for your swift reply. Yes, I have seen this Special Chromate-Free Coating in the specs of the electrogalvanized steel that we purchase locally. Do you mean that if the surface is already coated with this Special Chromate-Free then we do not need to apply other treatment?

Do you know what is the best (economically) chemical agent that can be used to clean the surface from dust and oil?

Thanks and looking forward to your reply.

Jeremy Walkins




- Cleveland, Ohio, United States





---

October 15, 2017

A. I would think that this item requires further explanation.
The Zinc Di-Chromate rinse typically used to delay the onset of white rust on Zinc coated parts is not, of itself, a suitable pre-treatment system for subsequent powdercoating.
In fact it actually inhibits powder adhesion and is more often looked at as a contaminant or soil to be removed prior to traditional Zinc pre-treatments like Zinc Phosphate.
Hope this helps,
Regards,
Bill

William Doherty




trainer - Newcastle, NSW, Australia




---
---
December 13, 2017
Q. Hi All experts.

What is the difference between GI Plate with EG Plate?

Is EG plate a type of GI plate or via versa?

Or completely different things?
As my reading continues, more confusion I get.
Please advise.
Thanks and have a good day!
Braham Zacharia
- Jakarta Indonesia
---
December 2017
A. Hi Braham. "EG" is an acronym for ElectroGalvanized, i.e., a zinc coating that has been applied by electroplating rather than by hot dipping. "GI" is an acronym for Galvanized Iron, and actually means galvanized steel.
If you were able to give me an exact detailed specification of what YOU mean when you say "GI", then we could compare it to EG and answer your question. But some people sometimes call hot-dip galvanized material "GI", and other people sometimes call electrogalvanized/zinc electroplated material "GI" ...
It's not your fault or my fault, but since we unfortunately can't know whether people actually mean electroplated or hot dipped when they say "GI", we can't answer your question. People will always try to obfuscate to sell you something :-(
Regards,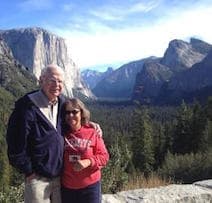 Ted Mooney, P.E. RET
finishing.com - Pine Beach, New Jersey
Aloha -- an idea worth spreading
---
---
May 15, 2018
Q. Hello,
Is anyone able to recommend hardware requirements for an outdoor hockey rink? The options are hot dip galvanized or electroplated. From earlier comments, it seems hot dip galvanized is thicker and will last longer.
Thanks everyone,
Amy
Amy Bernard
- Canmore, Alberta, Canada
---
June 2018
A. Hi Amy. Hardware for outdoor exposure should probably be galvanized. I doubt that zinc electroplated hardware will last long in outdoor exposure.
Regards,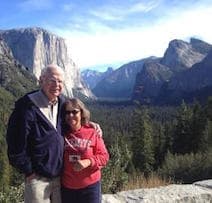 Ted Mooney, P.E. RET
finishing.com - Pine Beach, New Jersey
Aloha -- an idea worth spreading
---
---
June 6, 2018
Q. Hi, We produce steel doors that are powder coated. We are about to have a fire test done on our doors. Would HDG be more fire resistant than the Zintec doors? Thanks for your time.
Jack Bannister
Norwood Group - Heaton Mersey
---
June 2018
A. Hi Jack. Although I don't actually know, I would be surprised if the relatively thin coatings of zinc on steel doors have much effect on their fire resistance. "Zintec" may be a bit ambiguous though; it's the name of an aluminum door manufacturer in the USA, as well as the name of a coating on steel doors -- and quick googling shows that some manufacturers claim it to be zinc electroplating, others claim it is a zinc-aluminum mix.
Within the UK though, it probably means: "the trade name for British Steel plc cold rolled sheet and coil that has been electrolytically coated with a thin layer of zinc. It is produced at steel thicknesses of 0.4 to 2.0mm and contains a thickness of zinc from 1.0 to 1.75 microns. Zintec can be recognised by its matt grey appearance significantly different to the bright spangled surface produced by hot dip processes of galvanizing and Galvatite." -- according to https://uk.answers.yahoo.com/question/index?qid=20100721083134AAD8SSB
Regards,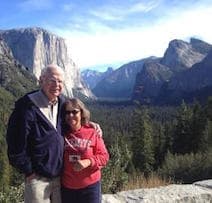 Ted Mooney, P.E. RET
finishing.com - Pine Beach, New Jersey
Aloha -- an idea worth spreading
---
---
July 18, 2018
Q. I live in a Chicago high rise and we're about to construct a 2000 sq.ft. roof deck using pedestals, 2 x 2' trays, and 2 x 2' porcelain tiles sitting on top of them. When I asked whether the trays were hot dipped or plated, he said he'd have to check with the China plant. He came back and said hot dipped. Both sides are mottled, with the frosted glass appearance, but on one side, just the corner areas are smooth where there is a piece welded on top of each corner.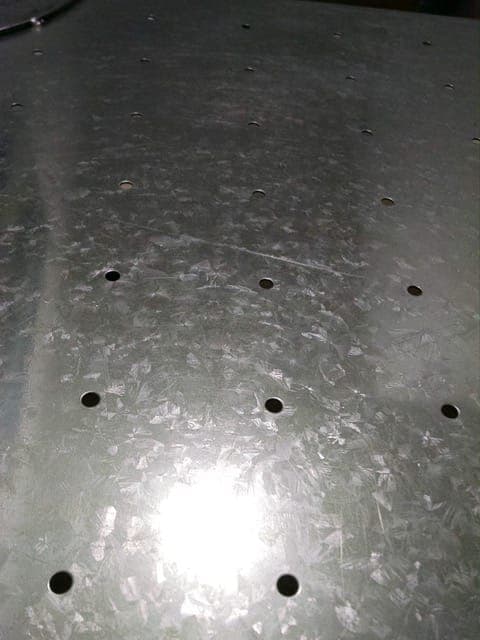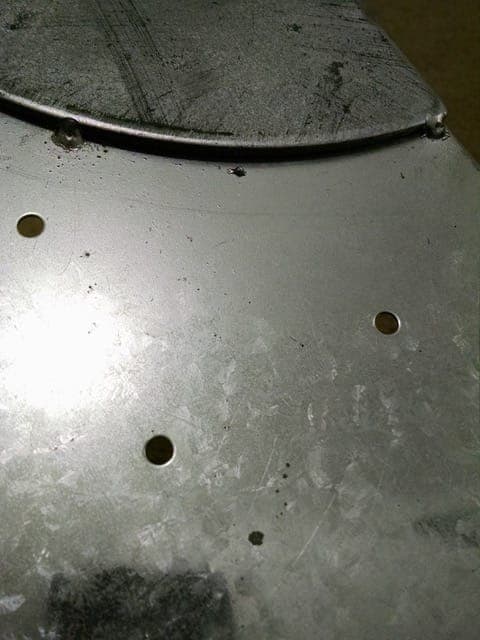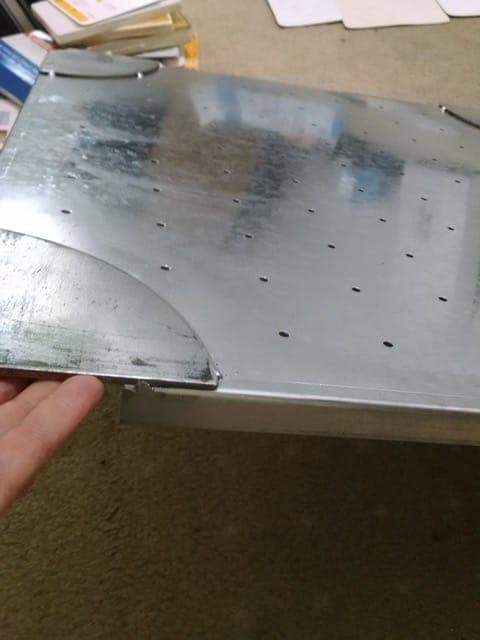 This deck has to last decades exposed to Chicago's weather and we're concerned it won't last if not hot dipped. Think it's really hot dipped except for the corners?
Keller Teal
- Chicago, Illinois USA
---
July 2018
A. Hi. The main sheet is definitely hot dipped galvanized; it's hard to say what the corners are, and the pictures aren't definitive enough to really understand what's going on with the rolled edge and whether this was pre-galvanized such that there are raw edges.
Hot dipping is an excellent indication that they will outlast zinc electroplated trays; but without knowing the exact specs or exactly how they're used, it might be a stretch to expect 'decades'. Rainwater is not very corrosive, but I would try to avoid exposure to de-icing salt or fertilizers. Good luck.
Regards,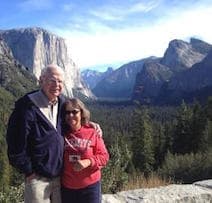 Ted Mooney, P.E. RET
finishing.com - Pine Beach, New Jersey
Aloha -- an idea worth spreading
---
July 20, 2018

A. Sir:

I recommend getting a thickness gauge and see how much zinc is on the steel. More zinc means longer lifetime. I recommend that you have at least 4 mills (100 microns)

Regards,

Dr. Thomas H. Cook




Galvanizing Consultant - Hot Springs





---

July 19, 2018

Q. I suspect that the dipper was instructed to make sure that those tile support plates could be welded/soldered to the corners afterwards, so he may have done something to smooth them out? Perhaps it's difficult to weld/solder to HDG?

Keller Teal

[returning]




- Chicago, Illinois, USA




---
August 15, 2018
A. The fact that the welding doesn't seem to have burned off the galvanizing on the main sheet at the point of the welds, suggest that the whole was galvanized after welding, but that the varying thickness of the steel plate versus the thicker corners has shown a different appearance.
The main plate galv is very nice finish with good spangle that is more often found in pre-galv sheet (continuous galvanizing as opposed to batch galvanizing), but such a finish is possible in batch galv.
In the later pictures the edges of the thicker corner pieces look unusual, almost ungalvanized, but hard to tell.
It's quite possible to weld galvanized stee after galvanizing, but arc welding (stick, mig, tig etc) will burn away the zinc in the HAZ (Heat affected zone). And that will be very obvious. It's very possible to solder galvanized steel, but I suspect soldering would not be strong enough. You could test for soldering with a knife. If you can cut the weld material suspect soldering it's very soft. If the weld is steel and the surrounding zinc not burned, then the weld was done before galvanizing.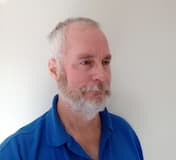 Geoff Crowley
Highland Galvanizers - Glasgow, Scotland
---
---
August 15, 2018
Q. Hello,

Why do the carmakers stampers prefer Electrogalvanized over hot dip galvanized steel?
Carlos Alberto Ferreira
- Joinville, SC, Brazil
---
August 2018
A. Hi Carlos!
(Please re-read our request that you tell us who you are, what you do, and why you want to know because abstract questions are often misunderstood, and they usually generate a need to address "ifs, ands & buts" that didn't even apply to whatever your own unique situation may be; as a result they are time-consuming and unrewarding and the readers will only very rarely respond)
Can we assume that you are talking about the sheetmetal areas on automobiles which will subsequently be painted, like rocker panels and fenders? Electrogalvanized/galvannealed sheetmetal is less expensive than hot dip galvanized sheetmetal, the paint will adhere easier and better, and since the coating is thinner and smoother it is more compatible with the decorative nature of an automobile. Good luck.
Regards,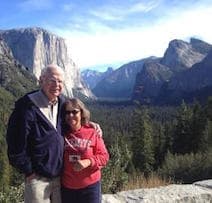 Ted Mooney, P.E. RET
finishing.com - Pine Beach, New Jersey
Aloha -- an idea worth spreading
---
---
Electroplating vs. galvanized for permanent tent
September 8, 2018
Q. Hi.

I am in the process of purchasing an A-Framed tent for worship purposes. The quote for Electroplated frames is significantly cheaper than the hot-dipped galvanized steel. Can I go with the electroplated in this case? The tent will be permanently set up!
Deone Jerome wardle
Evangelism - South Africa, Cap Town
---
September 2018
A. Hi Deone. It's very difficult to determine the quality of anything from the seller's sales pap, but I doubt that electroplating will deter rust for very long in that situation. Hot dip galvanizing is probably better.
Regards,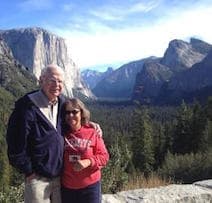 Ted Mooney, P.E. RET
finishing.com - Pine Beach, New Jersey
Aloha -- an idea worth spreading
---
September 10, 2018
A. Sir:

Because of the salt air in Capetown, I do not think electroplated will last more than one year.

Hot dip galvanized may fill in the screen spaces.

Regards,
Dr. Thomas H. Cook
Galvanizing Consultant - Hot Springs, South Dakota, USA
---
---
December 13, 2018
Q. We are using EGI steel sheets to fabricate fire resistant steel doors with infill as honeycomb or Odiboard 2.6. Are we on the right direction? Our primary requirement is a one hour rating. The overall door width is 40 mm. Thank you
Tony Ranasinghe
Trat Coatings Pvt Ltd. - Ragama ,Sri Lanka
---
December 2018
A. Hi Tony. As far as I know, galvanizing and zinc plating are not about fire protection they are about corrosion resistance. So I'm not quite sure what the question is -- you are using an infill with a one-hour fire rating, and that's fine, but whether you use hot-dip or electrogalvanizing doesn't sound like it would affect the fire rating.
Is this an interior or exterior door? Is the zinc coating the final finish or is paint/powder used over it? Will it be used in Sri Lanka or exported?
Regards,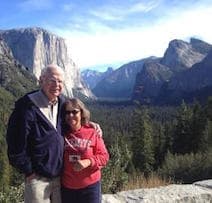 Ted Mooney, P.E. RET
finishing.com - Pine Beach, New Jersey
Aloha -- an idea worth spreading
---
December 19, 2018
Q. Thank you for the reply. Yes we use EGI steel sheets for corrosion control and resistance since SRi Lanka is an Island. We use powder coatings as a finish product. Thank you.
Tony Ranasinghe
[returning]
- Ragama ,Sri Lanka
---
December 2018
A. Hi again Tony. I would expect electrogalvanized sheet followed by phosphatizing and powder coating to be excellent in corrosion resistance.
Regards,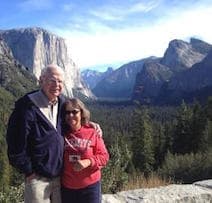 Ted Mooney, P.E. RET
finishing.com - Pine Beach, New Jersey
Aloha -- an idea worth spreading
---
---
December 3, 2019
Q. Hi, to follow up on a recent post where I asked about how to tell if a process of hot dip galvanizing being offered for roofing gutters was technically accurate (thread 29835), I should have contextualized (for the benefit of you and the readers) that the reason I wanted to know about the visual difference between the bright spangles associated with electro galvanizing versus the flat full grey associated with hot dip galvanizing is that hot dip galvanizing has a -- generally speaking -- greater longevity in outdoor situations and also that for me the full flat grey appearance is, for one thing, more aesthetically pleasing -- taking on the the visual qualities more closely along the lines of lead coated copper gutters and downspouts though without the almost prohibitive costs of lead coated copper, while simultaneously providing a corrosion resistant coating that exceeds that of electro-plating zinc.
My concern is that through accidental obfuscication or willful ignorance the terms and qualities advertised for the roof gutters and related components are being conflated or confused and I wanted to research the product enough on my own (and with your help and that of this forum) to share a method of inspecting a sample with the naked eye (for those of us without laboratory testing equipment to discern the difference and by extension to make an informed purchasing choice.
Richard Roepnack
Roughouse GV LLC - New York NY usa
---
December 2019
A. Hi Richard. Unfortunately, when you seek a certain aesthetic from finishes which are not designed to be decorative, it can be a tricky road. Two such finishes may meet all specifications and not look the same. And finishes on different types of parts may be applied differently, resulting in a different aesthetic.
Something that concerns me about gutters is that I suspect they are not hot dip galvanized after fabrication; rather, I believe that, conventionally, the coil of metal is continuously galvanized in reel-to-reel fashion, and "wiped" to minimize the zinc thickness. This wiping is going to leave the metal with a different look than the gravity drip of hot-dip galvanizing on articles dipped after fabrication; plus the greater thickness of zinc on hot dip galvanizing compared to electroplating may not persist after they have been wiped.
In short, when you want a particular look from galvanizing you may have to work with a particular applicator.
Regards,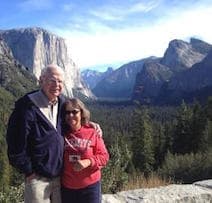 Ted Mooney, P.E. RET
finishing.com - Pine Beach, New Jersey
Aloha -- an idea worth spreading
---
---
June 3, 2020
Q. Hi Sir ... Which type of galvanising is required for bucket handle, Hot Dip or Electro-galvanising? Because one of our customers is complaining that the material we supplied to them (which is HDG) is getting dull after some days of manufacturing. Please suggest. At present we are sending him material without wax. Shall we try for waxing? Will this waxing increase the life of shine on wire?
Manoj M Thakur
- Abu Dhabi, UAE
---
June 8, 2020
A. Manoj, Personally I prefer HDG. It is thicker and gives a more decorative finish, with lovely crystal structures. It is easier to use HDG than electroplating, as you don't need so much equipment. The down side is that HDG is much thicker than electroplate and that you can add brighteners to electroplated zinc and these reduce the dulling you mention. The dulling is caused by oxidation of the zinc, so to keep it bright, you need to prevent oxidation. This is easiest done by dipping the galvanised product in oil or very low melting point wax.

Trevor Crichton
R&D practical scientist
Chesham, Bucks, UK