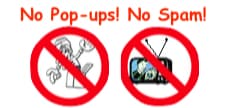 World's top finishing resource since 1989
Chime right in - No login req'd
topic 29835
Galvanizing 101: galvanized vs. hot-dipped galvanized
A discussion started in 2004 but continuing through 2019
2004
Q. What is the difference between "galvanized" and "hot-dipped galvanized", if any. Is there a standard.
Bill G
[last name deleted for privacy by Editor]
hobbyist - Jacksonville, Florida
---
2004
A. Words are rarely exact, Bill, they keep morphing, but these two terms mean the same thing to me and most finishing professionals. There are a number of standards for galvanizing but I don't have a good list offhand. If you search our site with the words galvanize and standard you'll find some good references; and maybe try G60 and G90 too.
Please try to cast your question with the situation that motivates it, and we can probably offer further help; because in some contexts (like when trying to sell an item by making it sound better than it is), people may use the word electrogalvanized when the article is actually only electroplated with zinc. From there, they may then think it's legitimate to shorten it to galvanized -- and before you know it they're selling zinc electroplated finishes (which are much thinner and less corrosion resistant than galvanized) and calling them galvanized :-(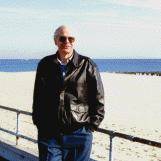 Ted Mooney, P.E.
finishing.com - Pine Beach, New Jersey
Striving to live Aloha
---
2004
A. There IS a difference between galvanized and hot dipped galvanized objects, such as nails. I can come to this conclusion because the new standard for pressure treated lumber, ACQ states that "The chemicals used in ACQ will corrode ordinary galvanized fasteners, therefore special consideration must be taken when working with ACQ lumber. Hot dipped or stainless steel fasteners MUST be used with ACQ." I've heard of the phrase "electro-galvanized", I wonder if that has to do with the difference between the two.
Victor Dauragon
- Wapato, Washington
---
2004
A. Thanks, Victor. Words like "galvanized" are imprecise except in a specific context -- which is why I asked Bill G to clarify his situation. But nine out of ten galvanizing professionals would take 'galvanized' to mean 'hot dip galvanized' rather than zinc electroplated ('electro-galvanized') -- that is a term which most professionals simply never use. So ACQ really should have consulted with metal finishing professionals before issuing that text :-)
There never was a need for the phrase "electro-galvanized" because it means precisely the same thing as "zinc electroplated" -- a term which has been universally used, understood, and accepted for over a century. So we have to suspect that the term "electro-galvanized" was coined by a salesman so that his company, which was providing the far less expensive and less durable zinc electroplating, could ride the coat tails of the premium finish through obfuscation :-)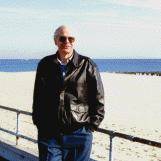 Ted Mooney, P.E.
finishing.com - Pine Beach, New Jersey
Striving to live Aloha
---
2004
Q. I work for a large general contractor and we're building a hospital which has a spec that all outlet boxes in the wall are to be hot dipped galvanized or sherardized. The electrical contractor is having a fit over this since all of the threads will be destroyed in the box. The boxes are manufactured zinc plated galvanized. Is there a difference? Should we go ahead and have the boxes hot dipped or convince the architect that they are good the way they are.
Simon Peters
- Panorama City, California USA
---
2004
A. Hello, Peter. Because it's a hospital, where critical electronic life-support equipment will be used, my suspicion is that the architect is concerned about zinc whiskers -- a stress phenomenon, to which zinc electroplated surfaces are definitely subject and galvanized surfaces are believed to be much less so.
Whether it's over-reaction on his part is a matter of opinion, but I believe the specification may have been intentional not irrational. Yes, threads are cut differently to allow for the thickness of galvanizing. But it may be okay to galvanize the boxes, then chase the threads, even if this removes all of the zinc on the threads. Good luck.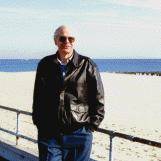 Ted Mooney, P.E.
finishing.com - Pine Beach, New Jersey
Striving to live Aloha
---
2007
A. I went through the hot dipped vs. zinc electroplating debate for pullboxes at LAX. What I found was that if you were to take a sheet metal 4S, 5S or pullbox and have it hot dipped, it not only would warp and loose it's thinner features (such as threads) it also would no longer be a UL approved device.

Hot dipped specifications seem to appear on electrical materials mainly because of outdated specifications. Clean air regulations have forced manufacturers to adopt new processes, and construction specifications have not kept up with these requirements.
Scott Klosterman
electrical contractor - LA, California
---
2007
A. Thanks, Scott. You may be correct that hot dipping thinwall devices will warp them -- every finish has advantages and disadvantages.
But on the other hand, acres & acres of computer room flooring has been removed and thrown away because it was zinc electroplated and therefore susceptible to zinc whiskers, which short out computers. It has been replaced with hot dip galvanized flooring at enormous rework cost and cleanup cost because most people believe that hot dip galvanized finishes are not susceptible to zinc whiskers, or at least far less so. Also people have died in hospitals when apnea monitors have shorted out due to zinc whiskers from their zinc electroplated enclosures.
So, while I agree that some specs which call for hot dipping may be archaic, some are deliberate and based on far more current thinking that you may realize. It is crucial that if we feel a spec is wrong we alert the designer and get the spec changed, not unilaterally make a substitution -- because we simply don't know what issues the designer was planning for.
Hot dip galvanizing definitely changes thread dimensions, but it is common to cut threads to allow for that dimensional change, or to drill and tap nuts after galvanizing. Countless hot dipped nuts and bolts are in place on electrical transmission towers, bridges, and other installations; it is not an outmoded finish, and it offers corrosion resistance far superior to any other finish. Good luck in working it out, and thanks again.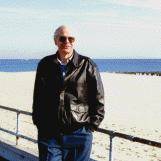 Ted Mooney, P.E.
finishing.com - Pine Beach, New Jersey
Striving to live Aloha
---
August 13, 2008
-- this entry appended to this thread by editor in lieu of spawning a duplicative thread
Q. Hi everyone,

I believe that the thickness of the zinc coating for electro-galvanizing is far more controllable than the hot-dipped. Can anyone please give me an advise with regards to which is better in resistance to corrosion.

I am hoping to get comments and reply from you guys.

Thanks and Best Regards.
Darryl Ablaza
project engineer - Singapore
---
August 14, 2008
Hi, Darryl. As you can see, instead of starting a duplicate thread, we pasted your inquiry onto a thread that already partially answers it. Yes, electro-galvanizing is more controllable, but the thickness is usually far less and the corrosion resistance is therefore far less.
Regards,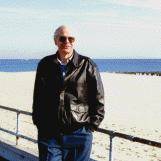 Ted Mooney, P.E.
finishing.com - Pine Beach, New Jersey
Striving to live Aloha
---
August 16, 2008
-- this entry appended to this thread by editor in lieu of spawning a duplicative thread
Q. What's the difference between "galvanized" and "hot dip zinc" coated?
There is a difference or is it that the procedure of making a hot dip zinc with the process gives the result "galvanized coated"?
steve dada
global parts group - lebanon
---
May 8, 2010
Q. Hi. What is the difference between galvanized steel and hot dip galvanized; which one is best for kitchen project (ladder).
ramesh kumar
- Qatar
---
May 2010
A. Hi, Steve. To me there is no difference between the phrases "galvanized" and "hot dip zinc coated".
Hi, Ramesh. A kitchen is not a highly corrosive environment, so I don't think you need a super corrosion-resistant finish; any zinc coating procedure may work fine. To me, "galvanized" means "hot dip galvanized" with no distinction between them.
But we cannot stop other people from using words in the fashion they use them, even if we consider it a sloppy fashion. Some other people have apparently started using the word galvanized to also refer to the much cheaper and much less corrosion resistant zinc electroplating. When people use words that way, you have no choice but to ask them what THEY mean when they use the term, and to specify things by specification numbers, rather than slang. Good luck.
Regards,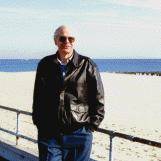 Ted Mooney, P.E.
finishing.com - Pine Beach, New Jersey
Striving to live Aloha
---
August 11, 2011

Thanks for this thread. It became clear to me the difference between Hot-dipped and Electro-galvanized. The other term for hot-dipped w/c I confused is galvanized.
Edwin N. Cabilan
- Cavite, Philippines
---
---
December 5, 2011
Q. Hello and this is an interesting thread. I have recently completed some salt bath testing on pregalvanised product vs Hot dipped galvanised with results that seem to go against your thoughts. The hot dipped galv product failed both the scribed and unscribed tests at the 672 hour mark whereas the pregalved product showed no corrosion on the unscribed test at 1008 hours and less than 1 mm crawl on the scribed test at 1008. We had 3 hot dipped pieces and 2 pregalvanised pieces. I hear all the time that hot dipped is better and I am confused to know why? It seems that once any weakness is found in the hot dipped product the crawl between the hot dipped layer and the product it is supposed to protect becomes the weakness which is not found on Pre Galvanised product?
Michael Backhurst
- Hamilton, New Zealand
---
December 6, 2011

Thanks, Michael. Actually I thought it was a rather dull thread that only became interesting when you posted findings that do not match conventional thought on the subject :-)
But actually, there are several things that have to be said about your results.
First, salt spray testing is a QA measure to be employed to make sure that an established process has not gone south. It is NOT an appropriate way to gauge the corrosion resistance of one finish vs. another. Let me explain that rather than just claiming it --
Although galvanizing protects steel cathodically, what protects the zinc? It protects itself with a coating of its own corrosion products. If it did not protect itself, it would just quickly react with the environment and dissolve away like uncoated steel does, or like zinc does when put into hydrochloric acid. Indeed, if galvanized sheets are left tightly stacked in a moist environment, they do corrode that way, they get "wet storage stain", i.e., the zinc corrodes into voluminous powdery or crusty white patches. But that doesn't happen in actual service because in service the zinc slowly reacts with carbon dioxide in the air to produce tightly adhered, glassy feeling, zinc carbonate reaction products which are very effective in sealing the virgin zinc away from the air and slowing corrosion to such a crawl that galvanized structures can last 75 years and more.
But what happens in a salt-fog chamber? You are emulating the conditions for wet storage stain, not real life. The carbonate reaction products never form and the zinc just rapidly corrodes away into loose, non-protective, powdery corrosion products.
The second problem here is that proper pretreatment is a necessary part of a coating system. The pre-galv apparently received an adequate chromate pre-treatment. A chromate dip is not an appropriate pre-paint treatment for hot dip galvanized surfaces though; they require phosphatization.
Practically speaking, your results seem to indicate that the pre-galv + chromate + paint will probably be a robust and affordable system. But they don't actually indicate that this system is superior to hot-dip galvanizing alone, let alone a proper duplex system of galvanizing + pretreatment + painting. Thanks for the interesting posting.
Regards,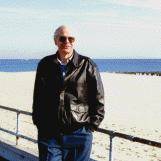 Ted Mooney, P.E.
finishing.com - Pine Beach, New Jersey
Striving to live Aloha
---
December 6, 2011

Hello Ted and thank you for taking the time to review my question and posting an informative answer for me.

Being new to the steel industry and more specifically Steel Tubular fencing, I am questioning "why" a lot of the time to understand our own product and how it compares to other similar products for both strength and weaknesses.

This particular question came up when I lost a tender based on a supposed fact that hot dipped Galv will always outperform pre Galv'd product. In fact the unflattering comment that our product was not fit for purpose in a marine environment was made. The marine environment was 500 mtrs from a beach. I expected at the least to be comparable to Hot dipped at that stage.
I wanted a clarification on where this "fact" came from and secondly why this would have been the case?

Upon contacting our coatings partner, I was offered an opportunity to submit some product for testing and to get some "facts" which I have sent to you. I was also offered some additional coating methods that would further enhance the life time of our product by giving a more durable coat than we normally use.

After reading your reply it appears I also made a mistake in thinking the process used for the Hot Dipped Galvanised product in the testing was an industry standard and we were comparing apples with apples. I will also now undertake the testing on the products without powder coating to see what difference this makes.

Your answer while more than satisfactory to me now leaves myself other questions to ponder and uncover. Again thank you in taking the time to reply.

Regards
Michael Backhurst
- Hamilton, New Zealand
---
December 7, 2011
A. Hi, Michael.
Finishing.com recently completed a project for the IZA wherein we tested a number of different finishes for zinc diecastings; we used the CAMRI test rather than a salt spray test to evaluate them. You may wish to google that term as it may prove to both be a better indicator of corrosion resistance, as well as being very easy and economical to perform in-house.
Regards,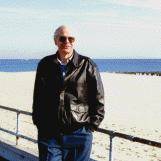 Ted Mooney, P.E.
finishing.com - Pine Beach, New Jersey
Striving to live Aloha
---
December 8, 2011
A. As Ted has explained, salt spray testing is not a way to predict the life of galvanized products, hot dip or pregalv.
But actual real life testing in outdoor conditions has been done in the UK and this shows the life expectancy to be directly proportional to the thickness of the zinc. The main difference between pregalv (such as you would get that had ultimately come from the likes of Bluescope in Waiuku, NZ), and post fabrication hot dip galvanized is thickness of coating.
Typically pregalv at 20-25 microns and hot dip at 3-4 times that. So life expectancy is 3-4 times in hot dip than in pregalv.


Geoff Crowley
Crithwood Ltd.

Westfield, Scotland, UK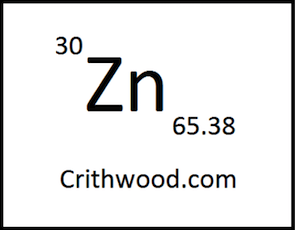 ---
December 12, 2011
A. Taken from wikipedia on Salt Spray Test :

Hot-dip galvanized surfaces are not generally tested in a salt spray test (see ISO 1461 [affil. link to spec at Techstreet] or ISO 10684 [affil. link to spec at Techstreet]). Hot-dip galvanizing produces zinc carbonates when exposed to a natural environment, thus protecting the coating metal and reducing the corrosion rate. The zinc carbonates are not produced when a hot-dip galvanized specimen is exposed to a salt spray fog, therefore this testing method does not give an accurate measurement of corrosion protection. ISO 9223 [affil. link to spec at Techstreet] gives the guidelines for proper measurement of corrosion resistance for hot-dip galvanized specimens.
CS Leong
- Selangor, Malaysia
---
December 14, 2011
Q. Hi there,
Currently, my company is doing this steel gratings project and client wants us to galvanize the gratings.

The gratings are expected to have high strength property as lorries will always go above them and have high corrosion resistance since the client's place is very near to beach.

Should I go for hot-dip process or electro-galvanized is enough?

thanks
Atrash Ghani
- Kuala Terengganu, Malaysia
---
December 16, 2011
A. Sir:

Use hot dip galvanizing.

Regards,
Dr. Thomas H. Cook
Galvanizing Consultant - Hot Springs, South Dakota, USA
---
December 20, 2011
A. Dear Sir,

Electro-galvanization will give a very thin layer which will be corroded away in no time. You will want Hot-Dipped Galvanized (HDG). Most outdoor items are HDG. You can also refer to this thread :

www.finishing.com/221/64.shtml

Regards,
CS Leong
- Selangor, Malaysia
---
August 7, 2013
Q. I am trying to decide on the best material for a wall mounted mailbox for prevention of rusting/corrosion.

Is there a difference between electro-galvanized 20 gauge steel with powder coating and galvanized steel 16 gauge with powder coating?
Would "Hot Rolled Pickled and Oiled Steel (HRP&O)" be considered a good product for a mailbox?

D Bischof
- Plantation, Florida, USA
---
August 9, 2013
A. Hi D. "Specifications" in sales literature are designed to induce you to buy, not to technically inform you, and therefore they are usually not very meaningful. One mailbox claims electrogalvanizing while the other just says "galvanized" so -- while we'd like to hope that it means hot dip galvanized, which is thicker and more corrosion resistant -- it's probably not realistic to count on it. However, 16 gauge steel is much heavier than 20 gauge, so it's probably a better choice.
HRP&O has no zinc coating on it at all, so it is probably not as corrosion resistant as either of the others.
Regards,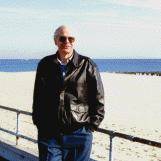 Ted Mooney, P.E.
finishing.com - Pine Beach, New Jersey
Striving to live Aloha
---
February 7, 2018
Q. Hi All,

What is the price difference between electro-galvanised vs hot-dipped galvanised.

I know the rate of hot-dipped galvanised but not electro-galvanised.

Thanks,
Lousi Pang
- Bedok, Singapore
---
February 2018

Hi Louisi. Share and share alike. Plus if you can tell us what you know about the rates for hot-dipped galvanized finishing, that will be very useful towards helping other readers understand your question in sufficient depth to be able to answer you. Thanks!
Regards,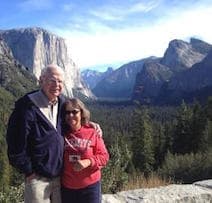 Ted Mooney, P.E. RET
finishing.com - Pine Beach, New Jersey
Aloha -- an idea worth spreading
---
---
April 12, 2018
Q. Coiled re-bar for concrete encapsulated themed rock work. 140 mm thick encapsulation. 10 mm and 6 mm sized re-bar coils. Running through a bending machine and welding in the field, is there a preference of hot dipped vs. pregalv?
Tony Caruso
Scenario - Northridge, California, USA
---
April 2018
A. Hi Tony. So we don't confuse other readers, we should note that zinc may be applied to steel by electroplating (electrogalvanizing) or by hot-dipping, or by a few other methods. The coating may be applied to the stock before fabrication (pre-plating, pre-galvanizing) or after fabrication (post-plating, post-galvanizing) ... so hot dipped and pre-galv are not really opposites.
If you are going to bend and form the rod, though, I think you want a thin zinc coating, usually associated with pre-galvanizing or zinc electroplating rather than the heavy coating usually associated with post galvanizing.
Regards,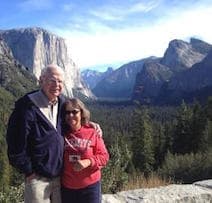 Ted Mooney, P.E. RET
finishing.com - Pine Beach, New Jersey
Aloha -- an idea worth spreading
---
April 13, 2018
Q. Thank you for the response. We have challenges in Asia with getting coiled pre-galvanized smooth bar at the 10 mm and 6 mm or hot dipped with the weight being higher than 25 g/m2. The Theme park specs call for =/> 170 g/m2. We are also concerned with removing the hot dip while running through our bending machine. Each 2 meter bar is different. Not a repeating process, so there are many bends in a single plane of the length of rebar. We will probably import from Davis steel based on the amount we will need in Asia over the next 5 years. We have had great domestic results from their wire. Over 1 million sq ft of themed rock work. I am attaching an example of the type of bends we are using. This is a competitor's machine in Asia:

Thanks again sir.
Tony Caruso
[returning]
- Northridge, California, USA
---
---
December 3, 2019
Q. Hi, very informative thread. I'm trying to sort out some -- what appears to be -- conflicting information on a galvanized gutter vendor's site regarding the description of hot dipped galvanized.
The seller's site indicates that the hot dip galvanized process yields -- among other qualities -- spangles (bright pattern like flakes).
My understanding is that one of the salient visual features of hot dip galvanized is its inherent "flat grey appearance".
I thought the bright spangrelles were associated with electroplated zinc finishes?
Can you illuminate a truth or truths with this confusion of mine?
Sincerely,
Richard
Richard Roepnack
Roughouse GV LLc - New York NY usa
---
December 2019
A. Hi Richard. Zinc electroplating tends to be very smooth and shiny, but without the spangled crystalization patterns of a frosted window. Hot dip galvanizing does tend to be flat gray and is occasionally a bit lumpy (from runs). I don't know much about hot dip galvanizing myself, although the site has several very knowledgable regular readers; until such time as they respond, you can search the site for "spangle", and I think you'll find it can be minimized and maximized through small additions of alloying metals. In any case, if it's spangled or it's heavy and flat gray, it's hot dip galvanizing, not electroplating.
Regards,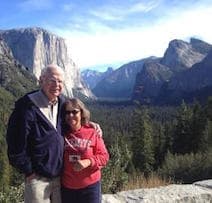 Ted Mooney, P.E. RET
finishing.com - Pine Beach, New Jersey
Aloha -- an idea worth spreading
---
December 11, 2019

Thank you for your reply and comments, I will get a sample of both hot dip galvanizing as well as zinc electroplating to more fully illustrate the difference(s).
Sincerely,
Richard Roepnack
[returning]
Roughouse GV LLc - New York NY usa
----
Ed. note: For additional perspective, please see thread 22164 where Richard has also posted.