Live! From Pine Beach NJ: The world's most popular metal finishing website, and the internet's friendliest corner
topic 22164 p5
Difference between Electrogalvanized and Hot Dip Galvanized Steel
---
---
A discussion started in 2003 but continuing through 2018
August 3, 2015
Q. I understand from your postings that hot-dip galvanizing provides 10x better protection for outdoor exposure than electro-galvanizing. Can you provide a link to any technical literature that succinctly states this fact. We want to show a customer why hot-dip galvanizing is better to use on a project when compared to electro-galvanizing (3" x 3", 11 gauge steel legs and brackets exposed to the outdoors 24/7, often in maritime environments, for 10-30 years).

Thanks!
Tyler Raponi
- Reno, Nevada USA
---
August 2015
A. Hi Tyler. I don't think I or anyone here said quite that ...
I have claimed that, for zinc coatings, service life is roughly proportional to the zinc thickness: "zinc is zinc" -- although galvanizers claim the zinc-iron alloying extends the life, and platers claim the purity of the zinc plating deposit extends the life. When coating is done post-fab, heavy hot-dip galvanizing might be 10X as thick as thin zinc electroplating. But if the galvanizing is done pre-fab, while processing sheet, some sort of wiping action is common and hot-dip may not be be much heavier than zinc electroplating. My guess until you say otherwise is that 11 gauge legs are fabricated from pre-coated sheet.
If you can say that your coatings will be substantially thicker than the alternatives, the service life should be substantially longer than the alternatives. If your zinc coatings are the same thickness, the service life will be about the same. If the parts are painted or powder coated after the zinc coating, it can be pretty hard to make predictions :-)
Regards,
Ted Mooney, P.E. RET
finishing.com
Pine Beach, New Jersey
Striving to live "Aloha"
---
August 19, 2015
Dear All.

I found this site while I was looking for differences between hot dip galvanized wire and electrogalvanized.
I am going to buy chicken mesh (hexagonal mesh). In the spec of the mesh I have 40 to 45 grams per square meter. We also have information it is hot dip galvanized.

Recently I got question if we could use mesh made from electrogalvanized wire. So my question would be if there is no difference assuming the thickness of zinc layer would be the same? Is there any cost difference by using one or another application method? Mesh would be exposed mainly outside so corrosion resistance is most important in my case.

Thank you very much in advance and have a great day!
Wojciech
Wojciech Kozlowski
- Bydgoszcz, Kujawsko-Pomorskie, Poland
---
August 2015
A. Hi Wojciech. After 3 pages of postings on this subject we are into repetition, but ...
For practical purposes, "zinc is zinc" so the corrosion resistance of equal thicknesses will be about equal. Electrogalvanizing will usually prove more practical and cheaper for thin coatings, and hot dipping will prove more practical and economical for thick coatings. Wire gets a bit more complicated regarding practical thicknesses and costs because it is often drawn after coating. You might have to shop around regarding relative cost for in-between applications. Good luck.
Regards,
Ted Mooney, P.E. RET
finishing.com
Pine Beach, New Jersey
Striving to live "Aloha"
---
---
October 3, 2015

Hi Ted

Just a great Thanks for your continuous help and perseverance on this forum. 13 Years in is quite impressive !

Thank you again.

Hichem Bouiadjra




- Algiers, Algeria





---

October 2015

Thanks Hichem. But running this website is my employment -- and a great gig it certainly has been, from which I earn a respectable living for a semi-retired guy who is not working particularly hard :-)

Although their presence is a bit less obvious on this one particular thread than on the rest of the site, we have about a hundred "regular readers" who answer most of the questions, and thereby keep the site a good place for getting answers. To them I say in Bette Midler's words, with true sincerity and deepest humility:

"Thank you ... thank you ... thank God for you, the wind beneath my wings".

Regards,

Ted Mooney, P.E. RET

finishing.com

Pine Beach, New Jersey

Striving to live "Aloha"
---
---
February 19, 2016
Q. Dear experts, What is better for Interior false ceiling of Under Ground Metro Rail Stations.. Electro galvanized Steel sheets OR Hot dipped galvanized Steel Sheet?
Regards!

Madanmohan Goswami
Madanmohan Goswami
Shivdatt Construction Pvt. Ltd. - Mumbai, Maharashtra, India
---
March 2016
A. Hi Madanmohan. The atmospheric corrosion resistance of zinc coated steel is pretty much proportional to the thickness of the zinc. In the case of post-plated fabrications, the thickness of zinc on hot-dipped articles almost always greatly exceeds the thickness of zinc on electroplated (electrogalvanized) articles, and therefore they are significantly more corrosion resistant.
But in the case of pre-plated sheet, my understanding is that the hot dip galvanize lines usually have "wipers" to reduce the thickness of the zinc coating and hold it to a particular thickness/weight. So in this case, I think you have to go by what the coating thickness/weight specification is, rather than ideological factors. In other words, the specification should tell you the zinc thickness, and the thicker coating will be the more corrosion resistant.
Regards,
Ted Mooney, P.E. RET
finishing.com
Pine Beach, New Jersey
Striving to live "Aloha"
---
---
March 17, 2016
Q. Hi,
Which process (between electro-galvanizing and hot dip galvanizing) is better if I want to coat my fastener (Material: Mild steel) which is going to be dipped most of the time in electrolyte bath?
Anxiously waiting for reply.
Pratik Shah
IIT Bombay - Mumbai, Maharashtra
---
March 2016
A. Hi Pratik. Neither!
These zinc coatings are useful towards preventing corrosion under atmospheric conditions; and thick zinc coatings like hot dip galvanizing can be useful for saltwater exposure. But depending on the "electrolyte", it may well attack a zinc coating much faster than it attacks steel. For example, zinc dissolves almost instantly in hydrochloric acid. A quick rule of thumb is probably that zinc is not chemically resistant.
Regards,
Ted Mooney, P.E. RET
finishing.com
Pine Beach, New Jersey
Striving to live "Aloha"
---
---
June 21, 2016

Leaf spring
Q. Hello,
We make leaf springs for automobiles (used outdoor under chassis) and use steel liner in between the leaves. These liners are supposed to be Galvanised.

What would be the correct operations for these liners ?
Plating or Hot Galvanising?

Thanks
Sunil Laroiya
- Pune, India
---
A. Hydrogen Embrittlement is probably a smaller concern with galvanizing, but if they are supposed to be galvanized, that means hot dip galvanized to me regardless of advantages or disadvantages.
When someone offers to sell me 'gold', I don't want to have to use the the longer form 'real genuine gold, atomic number 79 on the periodic table, not fake gold-colored cheaper imitation stuff'. And when 'galvanizing' is specified, it should mean galvanizing, i.e., hot dipping, without the need to say 'real genuine hot dip galvanizing, not fake "electrogalvanized" cheaper zinc electroplated stuff' :-)
Regards,
Ted Mooney, P.E. RET
finishing.com
Pine Beach, New Jersey
Striving to live "Aloha"
---
---
How are fasteners galvanized
July 20, 2016
Q. Could you please throw some light on how the Fasteners (threaded nuts and bolts) used in Transmission towers and telecom towers are Galvanized (they are not electroplated as acid resistance required is higher, as they are exposed to rains, and cyclic weather).

Regards
Amol
Amol Mhaske
- Pune, Maharashtra, India
---
July 2016
A. Hi Amol. I am no expert and have no galvanizing experience at all, but I understand that they are dipped, then 'spun' in a centrifugal machine to minimize drips blocking the threads of the screws. I also understand that to minimize thread interference, the nut 'blanks' are usually galvanized first, then drilled and tapped; although this means the thread is bare steel, the galvanizing of the screw thread, plus everything else being galvanized, protects them.
Ted Mooney, P.E. RET
finishing.com
Pine Beach, New Jersey
Striving to live "Aloha"
---
July 26, 2016
A. Dear Mr. Amol,

You can Galvanize threaded nuts and bolts with the help of Centrifugal machine.
Ilesh G Vyas
Gunatit Builders
Manjalpur, Vadodara, Gujarat
---
July 21, 2016
A. Ted is exactly correct in his description of hot-dip galvanized fasteners. An alternative is mechanical galvanizing, which gives equivalent zinc thickness (roughly two mils).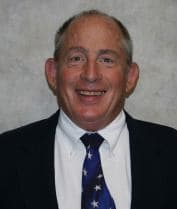 Tom Rochester
Plating Systems & Technologies, Inc.
Jackson, Michigan, USA
---
July 2016

Excellent point Tom. Hot dip galvanizing and zinc electroplating are not the only ways to apply a zinc coating, and sometimes neither is the best way!
When very thin coatings are required on very small fasteners, zinc electroplating is the usual choice. When very thick coatings are required on very large fasteners, hot dipping is the usual choice. In the broad middle range, mechanical galvanizing may be better than either.
Regards,
Ted Mooney, P.E. RET
finishing.com
Pine Beach, New Jersey
Striving to live "Aloha"
---
---
July 27, 2016
Q. Sir,
How can we know once painted 2-coats whether the metal sheet is Hot dipped or Electroplated for a lay man.
Please help.
Thanks.
Kumar Ram
- Mumbai,Maharastra,India
---
July 2016
? Hi Kumar. You probably can't. Why does it matter to you?
Regards,
Ted Mooney, P.E. RET
finishing.com
Pine Beach, New Jersey
Striving to live "Aloha"
---
July 27, 2016
Q. Sir, Thanks for your prompt reply. I asked you that because I want to check one container as the vendor told that it is hot dip galvanised but not pre galvanised.

Can we also do powder coating baked in Oven on the hot dipped galvanized container. Which lasts longer, powder coating baked or sprayed epoxy primer and 2 coats of Paint?


Thanks
Kumar Ram
[returning]
- Mumbai,Maharastra,India
---
July 2016
Hi again Kumar. You can strip the paint off and look for the presence of zinc on the sheared edges and around any punched or drilled holes. If there is none, the material probably was plated or galvanized before fabrication; if there is zinc there, it was plated or galvanized after fabrication. But I was trying to understand why it is functionally important to you that the metal sheets were hot dipped after fabrication rather than being electroplated, so "because the vendor claimed they are" is not quite the direction I was looking for you to go :-)
If proving or disproving a commercial claim is the intent, you must hire a professional testing lab, not rely on "a lay man" to generate a professional opinion.
You can do powder coating or epoxy primer and paint after proper pretreating, which is probably zinc phosphatizing. Epoxy primer and two coats of paint will probably "last longer" than a single layer of thermoset powder coating because there is probably less chance of a pinhole or porosity in a 3-layer coating system ... but the reason you see both approaches is because each is "better" in certain circumstances. Best of luck.
Regards,
Ted Mooney, P.E. RET
finishing.com
Pine Beach, New Jersey
Striving to live "Aloha"
---
April 13, 2016
Q. Hi,

We have a situation where we are mounting an irrigation siphon with same flange part to be assembled with bolt and nut. What would be the best option HDG or EG

Thanks for your advise,
Fabrice Olivier
- Kigali, Rwanda
---
A. Hi Fabrice. It's not clear whether you are talking about a coating for the flanges or the nut & bolt. If you're talking about the nut & bolt, it's not clear what the coating on the flanges is. In any case, HDG gives greater thicknesses and therefore probably offers superior corrosion resistance.
Regards,
Ted Mooney, P.E. RET
finishing.com
Pine Beach, New Jersey
Striving to live "Aloha"
---
June 30, 2016
A. Sir,
Is there any other recent technology other than these two?
Md. Aushi
- Dhaka,Bangladesh
---
September 2016
A. Hi Aushi. Certainly there is ... there are many different coating and corrosion-resisting technologies. What is your situation?
Regards,
Ted Mooney, P.E. RET
finishing.com
Pine Beach, New Jersey
Striving to live "Aloha"
---
---
Is hot dip galvanizing or zinc electroplating better for pipe?
September 20, 2016
Q. Please correct me if I'm wrong but another advantage of electroplating is that it doesn't flake off over time. This is especially important if used for piping as the flakes from HDG could potentially clog small orifices in equipment fed by an old pipe network. As I understand it EG wont flake off as it is a chemical bond and not just one metal melted onto another.
Leif Macrae
- Forestville, California, usa
---
September 2016
A. Hi Leif. It's hard to compare adhesion strengths between different technologies because they are all subject to being done poorly, with resulting low bond strengths. If done right, both galvanizing and zinc plating will "stick" far more than is necessary for suitable pipeline service, although you may be right that electroplating sticks better in the ideal case.
But it is much easier to hot dip galvanize the interior of a pipe than to electroplate it with zinc, so I am not familiar with any pipe that has an interior coating of zinc plating anyway. If there is such a product line, please advise. Thanks.

Ted Mooney, P.E. RET
finishing.com
Pine Beach, New Jersey
Striving to live "Aloha"
---
---
November 27, 2016
Q. Dear Sir,

I read through the whole thread from 2003 till now.

I notice that you stated there is no different effect on mechanical properties at least for mild steel.

But for high strength steel, such as HR500LA, is there any difference? And where can I find some paper on it?

Thank you.
Charles Fu
Automotive - Nanjing, China
---
November 2016
A. Hi Charles -- thanks for your patience! But proceeding from the abstract like this begins with a slight misquote of me; so then I have to note, for the benefit of other readers rather than you, that that isn't exactly what I said, etc., etc :-)
Instead, please tell us what you are doing and describe the details of your actual situation, and how it relates to hot-dipping vs. electrogalvanization (if it does).
The basic idea is that electroplating, pickling, cathodic electrocleaning, and some other metal finishing operations generate hydrogen. If the steel is soft mild steel, it's no problem; but in hard high strength steels this can cause hydrogen embrittlement, which means the steel can fracture under unexpectedly low loads. Hydrogen embrittlement is usually addressed by immediate baking, although some steels are so hard that they should not be pickled or plated at all. You seem to be describing a formable steel that doesn't sound real hard, but I think the steel vendor can give you a quick answer as to whether this grade of their steel can suffer hydrogen embrittlement. Then we can proceed with your questions from there. Good luck.
Regards,
Ted Mooney, P.E. RET
finishing.com
Pine Beach, New Jersey
Striving to live "Aloha"
---
---
May 22, 2017
-- this entry appended to this thread by editor in lieu of spawning a duplicative thread
Q. I am currently looking at different coating options for offshore drilling equipment cranes. Two topics that I have run into are galvanizing and plating. I understand there is electroplating and mechanical plating, but which (out of galvanizing versus plating), would be more suitable for the offshore environment?

We are doing multi-purpose cranes, and offline activity cranes.
Sami Mero
Engineer - Houston, Texas
---
May 2017
A. Hi Sami. If it's a question of zinc plating vs. hot dip galvanizing, the galvanizing will be much thicker and much more corrosion resistant, and therefore probably more appropriate for offshore use -- but things can be electroplated with many other metals which may be appropriate for different applications. As a trivial and obvious example, a hydraulic piston must be hard chrome plated; you can't galvanize it. Further, if components can be painted, or zinc plated and painted, or galvanized and painted, this will probably be better than bare galvanizing in most cases.
You can get answers to highly specific questions here, but I'm sure you understand that nobody becomes a finishing expert, able to independently and knowledgeably specify finishes, from a few paragraphs of Q&As. Finishing has been my career for 50 years and in many cases I would not attempt to specify a finish without some specialized help :-)
Regards,
Ted Mooney, P.E. RET
finishing.com
Pine Beach, New Jersey
Striving to live "Aloha"
---
May 23, 2017
A. Hot dip galvanizing would be less unsuitable than electroplating. There is a vast amount of literature available on what coatings are recommended for offshore use and merely coating them with zinc by any process is simply inadequate. Typical offshore use would have a base of hot dip galvanizing followed by two or more coats of paint.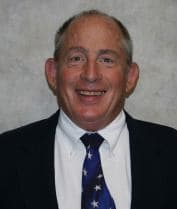 Tom Rochester
Plating Systems & Technologies, Inc.
Jackson, Michigan, USA
---
---


If you have a question in mind which seems off topic, please Search the Site