topic 22164, p2
Difference between Electrogalvanized Steel and Hot Dip Galvanized Steel
A discussion started in 2003 but continuing through 2018
---
---
A discussion started in 2003 but continuing through 2018
August 18, 2010
Q. Hi,

We are working in a Data Center where there are some pipe fittings and fixing brackets etc that are Zinc Coated. Is there a coating we can apply to prevent Zinc Whiskers forming?

Many Thanks in advance for your help!

Kind Regards
Keith Boyce
- Dublin, Ireland
---
A. Hi, Keith.
Whiskers are believed to be a stress reduction mechanism which I wouldn't expect to be sped up or slowed down by painting. And I would expect the painting itself to dislodge any whiskers which have already formed. But I suppose that paint offers a "binder" effect, so a primer designed for use on galvanized steel should be fine if applied before the materials go into the data center.
I need to add the disclaimer that the subject of "zinc whiskers" is an evolving science without a long and accepted history, so there's a good sized serving of hearsay and guesses in such a reply, but that it's generally believed that hot dip galvanizing is not as subject to zinc whiskers as zinc electroplating (electrogalvanizing).
Regards,
Ted Mooney, P.E.
finishing.com
Pine Beach, New Jersey
---
August 19, 2010
Q. Good day Sir.

Thanks for an informative forum. My query is related to one above and relates to the process of e.g., and HDG. My understanding is that the dip bath temp is about 450 °C and the anode bath is about 150. However what temps can a component in a bath be exposed to when current is applied and over what period? Especially on any machined edge. An example will be a meter long machined, threaded bolt with an OD of 40 - 50 mm made from as rolled EN8.

What will be likely impact of temp on the base material if any at all?
Shane Ball
Construction - Durban, South Africa
---
A. Hi, Shane.
Zinc electroplating is done at a temperature that would rarely exceed 100 °F, although the solutions in the pre-cleaning process are hotter and may approach 100 °C. The component will never reach 100 ° C, let alone 150 °C. There are things that can go wrong, I suppose, but overheating of the threaded bolt seems extremely unlikely. There is a potential defect in electroplating called "burning" which is related to excessive current density and which resembles scorching, but it doesn't actually involve high temperatures, it just looks that way :-)
Regards,
Ted Mooney, P.E.
finishing.com
Pine Beach, New Jersey
---
November 9, 2010
Q. We have done electro galvanization for pipe supporting "U" bolts for outdoor application.
But as per contract it has to be hot dip galvanized.
In this situation, which of these two options is more suitable.
Doing paint on the already electro galvanized "U" bolt.
OR
Doing hot dip galvanization on the already electro galvanized "U" bolt (if possible)

Is corrosion resistance of these two options is same?
Ramarao K
- Bangalore, India
---
A. Hi, Ramarao
Painting sounds simpler, easier, & less expensive, and it may bring the corrosion resistance to an acceptable level -- but it won't comply with the spec, so you would need to get approval. Hot dip galvanization is probably not a problem in your particular case (the usual acid dip that is part of the process will quickly remove the previously electrodeposited coating).
But any time something like this comes up it is important to advise the designer; although I wouldn't expect pipe supports to be hardened steel that could have been damaged by the inadvertent electroplating, high strength components can suffer hydrogen embrittlement during electroplating, so there are some specs that prohibit electroplating for that reason.
Regards,
Ted Mooney, P.E.
finishing.com
Pine Beach, New Jersey
---
June 28, 2011
Q. Please advise if sandblasting materials prior to electrogalvanizing them will incorporate the same rust resistance that just hot dipped galvanizing affords?
Ky Cassanell
Product & Material Development Manager - Guelph, Ontario, Canada
---
A. Absolutely not, Ky.
Sandblasting can be a good pretreatment for electrogalvanizing, but the zinc coating is sacrificial and its life will be proportional to its thickness. The sandblasting of the substrate does not change that fact.
Regards,
Ted Mooney, P.E.
finishing.com
Pine Beach, New Jersey
---
July 2, 2011
Q. Dear Sir,
My customer wants pipeline to be electroplated (Electrogalvanized) and ID coating shall be Castrol DW18x for my 65NB and 100NB welded pipes after pickling and passivation.

What process shall I go through to meet my customers requirement.
Regards,
Arhant
Arhant Patharde
- Pune, India
---
November 24, 2011
Q. Can anybody tell me the cost difference between the two?
GI sheets we consider 1.069 $ per kg. Please advise...
Darsan Divakar
- Bangalore, India
---
April 11, 2012
Q. Dear sir,

I'm looking for and seeking to know the differences between the cold and hot galvanizing; not in general but specifically in the thickness. I've anchor bolts J-type that I want to galvanize; so I want to know if I use hot dip method, what will be the equivalent thickness if I use the other method (electrical -cold- )

Please give me table or equation to calculate the equivalent...

Thank you
Hassen Badawy
- Cairo, Egypt
---
April 12, 2012
A. Hi, Hassen. You are apparently calling zinc electroplating "cold galvanizing"; some people call mechanical plating "cold galvanizing"; and still other people call zinc-rich paints "cold galvanizing". So the phrase is slang that has no accepted meaning and may lead to misunderstandings.
The operative phrase is "zinc is zinc", i.e., the corrosion resistance can be expected to be approximately proportional to the zinc thickness.
Although I suppose that it is theoretically possible for zinc electroplating and hot dip galvanizing to be the same thickness, the actual situation is that zinc electroplating is used for thin coatings and hot dipping is used for much thicker coatings, so your question doesn't really come up. I would be surprised to find that electroplated J-bolts are really adequate for general use as anchor bolts.
Regards,
Ted Mooney, P.E.
finishing.com
Pine Beach, New Jersey
---
May 22, 2012
Q. Dear sir,

I am working in pharma plant design engineering,

Which type cable tray is better in pharma Plants.
Ravikumar
- Hyderabad,Andhra predesh,India.
---
July 30, 2012
-- this entry appended to this thread by editor in lieu of spawning a duplicative thread
Q. Dear sir(s), I am curious to know what is the difference between GI, e.g., and GP steel sheets? which one is Superior for corrosion resistance properties? Thanks in advance for help.
Arvind Prasad
Exporter - Carbon steel sheets/Coils - Kaohsiung, Taiwan
---
July 30, 2012
A. Hi cousin Arvind. Those acronyms are not specifications -- they are mere slang. Hopefully, "GI", which stands for "galvanized iron", will actually mean hot dip galvanized steel; and "EG" may mean electrogalvanized steel, and "GP" may mean galvanized plain steel. The problem is we can't toss slang around and then ask for quantitative, finely nuanced definitions of its meaning.
As we have said several times in the above discussion, hot dip galvanized coatings are usually significantly thicker than electrogalvanized coatings, and therefore significantly more corrosion resistant. But that's about as far as slang will take us. Give us an actual specification, and then we can talk about its corrosion resistance. Thanks!
Regards,
Ted Mooney, P.E.
finishing.com
Pine Beach, New Jersey
---
August 9, 2012
Q. What metals that zinc do not stick? I am cost accountant. So you can understand the purpose of the question :).

I am new to this industry; Can you guide me on Zinc Calculations and formulas in a simple and easy way?

Regards
Abdul Salam
- Pakistan
---
August 10, 2012
A. Hi, Abdul. Sorry, I don't quite understand your question. But hot dip galvanizing is only used on steel to my knowledge, whereas zinc is electroplated onto steel, copper, aluminum, zinc diecastings, and probably other materials as well. There are entire books just about zinc electroplating, and many books about galvanizing, so it is very difficult to summarize those subjects in a "simple and easy way" that will be useful to you when we don't know your situation or understand your question. Sorry.
Regards,
Ted Mooney, P.E.
finishing.com
Pine Beach, New Jersey
---
October 24, 2012
Q. Hi
I want to know which one is better stuff to produce/manufacture welded pipe of steel, Galvanized Plain Coil or hot dipped galvanized coil. Which one is used in what ratio to make one kg of welded pipe?

Urgent response will be highly appreciated.
Regards
Muhammad Nadeem
Audit Officer - Lahore, Pakistan
---
November 5, 2012
Q. If you fabricate/construct something with both normal (uncoated) steel and electroplated steel, will you be able to hot dip galvanise the whole structure without any reaction on the steel that used the electroplated galvanised process?

Mike
Mike White
- UK
---
November 6, 2012
A. Hi Mike. The pretreatment will strip the previous zinc plating, and you will be hot dip galvanizing the whole item.
Regards,
Ted Mooney, P.E.
finishing.com
Pine Beach, New Jersey
---
November 23, 2012
Q. Hi, I recently started work in a conduit factory where we galvanize through both methods. I work on the e-galv line and not only is the zinc thickness substantially thinner, but the steel used also thinner and much more light weight, so for those asking about the best pipe to use, electrogalvanized steel will not hold up well against high pressure or exposure to the elements. Whereas hot dip conduit is much thicker and can be used for things such as oil rigs and can be put deep in the ground.
I would also like to ask a question, we electroplate our tubes but the inside of the tube does not get galvanized and we have a process where we paint the id of the tube, do you know why and do you know if there is a way in which the inside could be galvanized as well?
Thank you
Brandon belt
- Vine Grove, Kentucky, USA
---
November 28, 2012
A. Hi Brandon. Electrical current is what drives electroplating; 1 gram equivalent weight of metal is deposited for each 96,485 Amp-seconds of electricity. But electricity essentially follows the path of least resistance, so no current flows to the I.D. and no metal will deposit.
It is not impossible to plate I.D.s for critical applications; using internal anodes and high solution flow rates, it can be done -- but it is prohibitively expensive for commodity items like conduit. Good luck.
Regards,
Ted Mooney, P.E.
finishing.com
Pine Beach, New Jersey
---
---
November 24, 2012
Q. Is there any microstructural test to distinguish between hot dip and electrogalvanized coatings?
Nasrul Haque
- Dhaka, Bangladesh
---
November 28, 2012
A. Hi Nasrul. I am not familiar with such a test, although there may be one... but my suggestion is to ask yourself: "Why does it matter?"
Then, when you answer "It matters because ...", this should guide you towards a more direct and meaningful test :-)
Regards,
Ted Mooney, P.E.
finishing.com
Pine Beach, New Jersey
---
December 27, 2012
Q. Hi,
how can I know if the plate is hot dip galvanizing or electrogalvanizing?
Thanks.
Zen mostafa
- syria
---
December 27, 2012
Hi Zen. If you have a trained eye, you can usually tell just by looking at it. Electroplating is smooth and bright and uniform in appearance and usually has a chromate conversion coating on it. Galvanizing is mottled, or gritty, or drippy, and usually doesn't have a noticeable conversion coating. Once again we can answer your question best if you tell us why it matters to you? And that way, the readers will learn something from you.
If the coating is 0.0002" thick and you succeed in proving that it is hot dipped despite the low thickness, why does it matter? If the threads of a fastener are jamming and you prove that it was electroplated, despite the heavy coating, why does it matter? If the coating is dull and drippy instead of bright, yet you prove that it was electroplated, so what? If we prove that it was electroplated, but the coating is actually nickel plating or cadmium plating rather than zinc, does that help? If we prove the coating was hot dipped, but it is tin or aluminum rather than zinc, what difference does it make that it was hot dipped? If you have zinc whiskers, why does it matter whether the coating was hot dipped or electroplated?
C'mon folks, I've answered more than two dozens questions on this thread, constantly explaining to people that we can probably give you the answer you need if you tell us the details of your own situation and why it matters; but if you continue to cast the question in vague, abstract fashion, divorced from your situation, the answers will both remain both unsatisfactory and numbingly repetitive :-)
Regards,
Ted Mooney, P.E.
finishing.com
Pine Beach, New Jersey
---
January 24, 2013
Q. How do electrogalvanized and hot dipped galvanized look differ by color? Basically we have some parts mixed with both type of finishing and we want to sort by color?
Sanjay Jivani
- West Chicago, Illinois
---
January 24, 2013
A. Hi Sanjay. Please take the time to re-read the page slowly as I have already described the usual differences in appearance three times! If the parts have obvious heavy drips or an obvious mottled crystalline pattern like frost on a window, they are hot dipped. If they are yellow they were zinc plated and chromated. Otherwise it might be hard to know.
But you have to ask yourself how important it is that the parts be correctly identified? It may be better to sell them off at a discount than to have to declare on your certifications that your declaration was based on untrained amateurs guessing based on something you read on the internet:-)
Regards,
Ted Mooney, P.E.
finishing.com
Pine Beach, New Jersey
---
February 16, 2018
Q. Hello,

Say you have a flat rolled coiled which is galvanized. How can you tell the difference if this is electro or hot dip? Zinc coating is supposed to be at 7 microns each side with zero spangle.
Kyriacos Kyprianou
Kyprianou Group - Larnaca,Cyprus
---
---
February 1, 2013
Q. Hello,

Our company uses galvanized eyebolts, pipe, .125 plate, and hardware quite often. Prior to painting we clean and prime (self etching primer) all parts after welding. Recently, some customers have complained that the paint on the pipe is chipping, but not the hardware or plates. Is there a different method to galvanizing pipe? If so, do all suppliers galvanize pipe in this method?? Should we be roughing the surface more on the pipe? Any help/advice from anyone would be appreciated. Thanks in advance.
Tim Patterson
- Atlanta, Georgia, U.S.
---
February 2, 2013
A. Hi Tim. Yes, pipe is often galvanized differently. See letter 43365 or search the site for more on that topic. But I don't think that's the heart of the matter.
Self etching primers are helpful for field application, consumer projects, touchup, etc. -- but they are not the ideal pretreatment for galvanized parts . . . zinc phosphatization is. My point is that when a self-etching primer fails to deliver good adhesion, the question is not what is wrong with the galvanizing, but what pretreatment you should be doing instead of simply using self-etching primer. If your other parts are okay, carry on. But if the primer isn't adhering to the pipes, send them out for phosphating. Good luck.
Regards,
Ted Mooney, P.E.
finishing.com
Pine Beach, New Jersey
---
January 30, 2013
Q. What is the life period of electrogalvanization?
SENTHIL KUMAR
- Chennai, Tamilnadu, India
---
February 2, 2013
A. Hi Senthil. It's been around since about 1850, so let's say 163 years and counting.
During that period this sacrificial coating has been applied across a wide range of thicknesses and in many different service conditions, ranging from essentially non-corrosive air-conditioned offices to severe saline and industrial atmospheres.
Regards,
Ted Mooney, P.E.
finishing.com
Pine Beach, New Jersey
---
---
February 13, 2013
Q. Hello,

Our spec requires siding fasteners that are either Electroplated (to 30 micron) or hot dipped (30 micron) or Mechanically plated (40 micron). As per AS 3566 (AS 3566.2 [link by ed. to spec at TechStreet]) the Contractor proposes instead to supply fasteners that are electroplated to 15 micron, then Hot Dipped to 20 micron, therefore giving us a "total coating" of 35 micron.

I am concerned about this, having never heard of it before. I can see problems with adhesion between the two coatings, and if they avoid an acid bath then how will HDG perform on a shiny electroplated fastener?

Do you think I am right to have these concerns?
Frank Rizzo
- Perth, WA, Australia
---
February 13, 2013
A. Hi Frank. I don't think I give either side a vote of confidence :-)
A spec calling for zinc electroplating of fasteners to a thickness of 30 microns doesn't sound very practical to me. I've seen fasteners plated to half that thickness and it took 75 minutes plating time and brought on some problems like nicked threads. 30 microns is a lot when it comes to zinc plating of fasteners. Maybe 12-15 microns of zinc-nickel plating would be more reasonable?
I think hot dip galvanizing or mechanical plating would be more practical, but the ID of nuts is often not galvanized anyway, and mechanical plating of internal threads sounds problematic.
Just because we've never heard personally of something doesn't mean it's impossible, but I've certainly never heard of trying to hot dip galvanize onto a zinc electroplated and chromated surface, and my strong suspicion is that it absolutely can't work. Your contractor may be planning to cold galvanize (spray or dip-spin with zinc-rich paint) on top of the plating. That's probably possible but doesn't sound like a very good idea to me.
Regards,
Ted Mooney, P.E.
finishing.com
Pine Beach, New Jersey
---
February 16, 2013
A. Hot dip galvanizing is not a coating in the usually accepted understanding of the word, rather an alloying reaction between zinc and iron.
If there's no contact between the iron and the zinc then HDG doesn't happen.
When re-galvanizing a piece, the old galv has to be removed in order to reveal the steel (iron), and without that all that happens it heating of the piece due to its immersion in the molten zinc.
I've never tried galvanizing a zinc plated item, but can't see that working. I think it would be a mess.

Further, to claim a control over the process in order to state the thickness of galvanizing like that sounds suspicious (unless it were stated as "about 20µ" or similar). 20µ is very thin for HDG, and an unlikely thickness.

I think you are right to be concerned.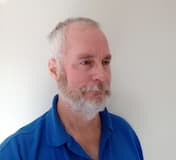 Geoff Crowley
galvanizing & powder coating shop
Glasgow, Scotland
---
May 3, 2013
-- this entry appended to this thread by editor in lieu of spawning a duplicative thread
Q. Is it possible to flux and hot dip galvanize over a zinc electroplated part without stripping it first? i.e., washers or lock washers
Jay Miller
- Fort Wayne, Indiana, USA
---
March 2014
A. Hi Jay. Geoff says no, and I believe him. Please explain your situation. Thanks.
Regards,
Ted Mooney, P.E.
finishing.com
Pine Beach, New Jersey
---
---
February 19, 2013
Q. Good morning!
We're stamping car wiper parts using HDG steel. During the stamping process we have a problem of zinc detachment which causes superficial imperfections on the parts. Therefore we want to change to electro galvanization. Seen that the thickness of e.g. is a fraction of HDG's thickness, I believe there will be less zinc detachment with e.g., but for theoretical same thicknesses, which one has the highest adherence, e.g. or HDG?
Jeremy Vastesaeger
Metal stamping - Chihuahua, Mexico
---
February 20, 2013
A. Hi Jeremy. Neither process bonds by any type of "tooth" or mechanical "keying", but rather by metal-to-metal chemical bonds. So I would expect perfect adhesion if processed perfectly. I suspect that the parts are not 100% free of every trace of dirt, oil, rust, and mill scale.
I assume that these components are then electrocoated and/or powder coated? -- because bare edges on exterior automotive parts doesn't sound satisfactory.
Regards,
Ted Mooney, P.E.
finishing.com
Pine Beach, New Jersey
---
March 6, 2013
Q. Hai Mr. Ted

Can you please advise for offshore oil & Gas (under seawater) applications, for Plugs which coating is preferable Hot dip Galvanize or Electro Galvanize?

Thanks & Regards
Rajani Kanth B.C.M
- Dubai, UAE
---
March 6, 2013
A. Hi Rajani. Hot dip galvanize might or might not be acceptable, but I can't imagine electrogalvanizing lasting more than a day or two under seawater.
Regards,
Ted Mooney, P.E.
finishing.com
Pine Beach, New Jersey
---
April 14, 2013
Q. Hi Ted, have you ever heard of "Hot dipped galvanised electroplated steel" does this mean it would be both hot dipped and electroplated? I want to buy some scaffolding online and that's what it said. Could it be cheap made in China and they don't even know what their product is made from?

thanks
Simon Webb
- Perth, WA, Australia
---
April 14, 2013
A. Hi Simon. The description of an item for sale is designed to entice you to buy, not to technically inform you. There is no such thing as "Hot dipped galvanised electroplated steel".
Regards,
Ted Mooney, P.E.
finishing.com
Pine Beach, New Jersey
---
May 20, 2013
Q. Sir,

I would like to know the standard to be followed for electrogalvanisation for steel plate. What is the minimum thickness requirement for electrogalvanisation.
Kiran Ratnan
- Muscat, Oman
---
May 22, 2013
A. Hi Kiran. ASTM B633 [link by ed. to spec at TechStreet] for zinc plating was already given on this page. If you are applying the plating for no reason except to be able to claim that you complied, then .00015" - .0002" is probably sufficient; but please try your best to clarify your situation because "the minimum thickness requirement" for satisfactory performance clearly depends entirely on the specific application. Thanks. Good luck.
Regards,
Ted Mooney, P.E.
finishing.com
Pine Beach, New Jersey
---
September 16, 2013
Galvanised steel supports - can these be used for a environment which demands a non magnetic material.
Mohamed Salman
- Bangalore, Karnataka, India
---
September 16, 2013
A. Surely not, Mohamed. Galvanizing is always applied to steel substrates -- and they are highly paramagnetic.
Regards,
Ted Mooney, P.E.
finishing.com
Pine Beach, New Jersey
---
September 18, 2013
A. Hi Friends,
Great difference between Zinc Electroplating & Hot Dip Galvanizing.
1. In Zinc Electroplating there is NO ALLOY layers in between Zinc & Steel whereas Hot Dip Galvanizing has an alloy layer in between.
2. Zinc Electroplating is normally thin plating and for cosmetic purpose while as Hot Dip Galvanizing is really thick plating and for metal protection.

Umesh Dalela
- Sana'a, Yemen
---
---


If you have a question in mind which seems off topic, please Search the Site